This is a ranking of the best online high schools in the U.S. We created this ranking to help students choose the best online high schools and give information about each online high school program.
With online learning, students who might struggle in a traditional brick and mortar high school, or not have the opportunity for high school at all, are now able to take full advantage of an online high school education equal to that of any on-campus program.
According to Keeping Pace with K-12 Digital Learning, hundreds of thousands of students are going to school full-time at online high schools, and these high schools give them their whole education online.
About 20% that attend online high school are homeschooled. However by enrolling in an online public high school, these students become public school students.
Though all students are welcome to apply, online high schools are a great match for the non-traditional student. This can include those with medical conditions, students with professional sport obligations, or even adult learners who were unable to finish high school in the past.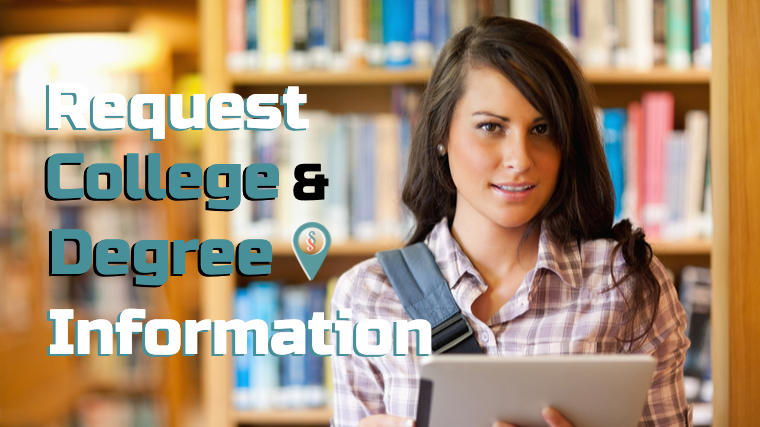 The Best Online High Schools
1. Indiana University High School (Bloomington, Indiana)
Since 1925 Indiana University High School has been providing superior distance education to a variety of traditional and nontraditional students coming from across the nation and 35 other countries. There are nearly 2,000 students enrolled in the 7th – 12th grade online high school program.
The diversity of the student body and the experience of the instructors combine to create an engaging global virtual learning community.
There are over 75 online courses available, which culminate in a General Education high school diploma, College prep diploma path, or Academic honors diploma. Though Advanced Placement courses are offered to prepare students for college, Indiana University High School does not administer AP exams.
As a general rule, no computer-scanned exams are administered. Students must successfully complete a total of 40 credits to earn their online high school diploma.
2. Northstar Academy (Southaven, MS)
Known for its Christian affiliation, Northstar Academy offers high quality education and diplomas for grades 4 - 12, and is one of the best online high schools.
All online programs are under the dual accreditation of the Association of Christian Schools International and AdvancED. Northstar is proud to have been among the first Christian online high schools to be accredited by ACSI.
Founded in 1998 with 32 students, Northstar has grown to more than 1,400 students representing over 70 countries. There are nearly 200 courses, including 18 Advanced Placement courses, leading to a Standard Diploma of 24 credits, an Advanced Diploma of 26 credits, or an International Diploma.
Options to take Enriched Virtual Classes are available to students who can participate in weekly live class sessions.
The 36 week online school calendar consists of two 18-week semesters with open enrollment at the beginning of each month. Both Windows and Macintosh computers are accepted. Students will find further interaction with peers through the 30 online special interest groups and extracurricular activities.
3. Laurel Springs School (West Chester, PA)
The teachers at Laurel Springs School take pride in the intimate connection maintained with each student.
Through initial diagnostic assessment testing, the individual learning styles of the students are determined before any classes are taken at Laurel Springs School.
Through this profiling, the teachers, students, and parents at Laurel Springs School work together to build an individualized curriculum that matches the needs and abilities of the student, maintaining educational expectations.
After these assessments online high school students will participate in an online orientation, or students access an onboarding experience approximately two weeks before the enrollment start date.
Performance Series assessments are given throughout the courses to track the academic progress of online high school students. In addition to the academic pursuits, students will be able to socialize online with teachers and classmates through virtual field trips and numerous online clubs.
The basic technical requirements at Laurel Springs School include a standard PC or Mac. A speaker and microphone will be needed for World Language classes and a printer and scanner for text-based courses.
4. Penn Foster High School (Scranton, PA)
One of the oldest and largest private high schools in the country, Penn Foster was also a pioneer of distance education. Founded in 1890, Penn was previously known as the International Correspondence School. Now serving over 60,000 students in grades 9 - 12, Penn offers an accredited high school diploma with an Early College Program option.
Technical training for career centered students is available in Carpentry, Electrical, Healthcare, Information Technology, or Plumbing. The online curriculum requires a total of 21.5 class credits divided into 16.5 core credits and five elective credits.
The core credits include four English credits, three Math credits, three Social Studies credits, three Science credits, 2.5 Arts and Humanities credits, and one Health and Physical Education credit. In an effort to enhance student opportunities for networking and education, Penn Foster partners with numerous secondary and post-secondary schools, youth organizations and employers.
5. Forest Trail Academy (Wellington, FL)
At Forest Trail Academy students in grades K - 12 can participate in a virtual home school education through an interactive curriculum.
The high school academic program offers a core curriculum, Advanced Placement courses, and various electives. Forest Trail prides itself on the quality of online education provided; hybrid classes combining traditional methods with the online experience are also available.
As in a traditional high school, students in the online and hybrid programs are given greater responsibility to work and problem solve independently with minimal supervision from teachers. Proactive students looking to earn college credits in addition to their regular classes may do so through the Dual Enrollment program. For this, Forest Trail Academy maintains a partnership with Waldorf University.
6. Sevenstar Academy (Cincinnati, OH)
For homeschool families, accelerated learners, international students, missionary families, homebound students, and many other groups, Sevenstar Academy is the ideal program to receive a fully accredited Christian high school or middle school education.
With year-round admissions, students and parents have the flexibility of 90 quality online courses and more than 100 dual credit courses in partnership with leading Christian Colleges and Universities. In addition to the traditional core courses, students have the option to enroll in five foreign language classes, 10 Advance Placement classes, and 13 Credit Rescue classes. Student orientation is built into each course.
Though students will interact regularly with instructors through discussion forums, scheduled chats, and email, course content is provided through the online lesson and not by the teacher. All assignments and progress assessments will be given constant feedback.
7. James Madison High School (Norcross, GA)
In 1987 Ashworth College was founded and quickly evolved into a leader of online school and career training. From this parent school, James Madison High School was established in 1996 to provide the same comprehensive distance learning to students in grades 9 - 12.
Non-traditional students, including adult learners returning to complete their high school education, are all encouraged to enroll. Courses are available leading to a General Diploma or a College Prep Diploma.
Individual classes may also be taken as part of making up missed or failed courses, as a part of summer school, or to supplement home schooling. All courses in both diploma tracks provide interactive lessons and engaging eBooks. In most cases optional printed textbooks are also available.
James Madison High School has regional accreditation by the Southern Association of Colleges and Schools Council on Accreditation and School Improvement, and by the Accrediting Commission of the Distance Education Accrediting Commission (DEAC).
8. Christa McAuliffe Academy School of Arts and Sciences (CMASAS), (Lake Oswego, Oregon)

The Christa McAuliffe Academy School of Arts and Sciences (CMASAS) delivers asynchronous, online courses to K-12 students.
Since its opening in 2009, CMASAS has been founded on a Personalized Education philosophy which provides for a self-paced, mastery-based approach to education.
Students may choose a full-time tuition or individual course enrollment option and they can create their own schedules to meet their learning preferences and strengths.
Full-time students typically take 1-3 semester courses at a time and complete a semester course every 3-5 weeks. CMASAS offers rolling enrollment, allowing them the freedom to begin courses at any time.
Upon enrollment, students are placed in a Foundations in Personalized Learning course where they are introduced to the school and given the opportunity to plan their learning.
Diploma options include Modified, Standard, and College Preparation. Classes are self-paced, mastery-based with the materials available 24 hours per day, 7 days per week. In the final year before graduation students must complete a minimum of 5.0 credits.
While there are a variety of tuition plans available to meet each family's needs, 95% of our student population enrolls in the Gold tuition plan, which provides for a Personalized Education Coach (PEC) who helps students be successful in achieving their individual Personalized Education Plan (PEP).
PECs and course instructors work together with parents to nurture the whole person in a safe, caring, student-centered learning environment.
9. University of Missouri - MU Online High School (Columbia, MO)
Under the jurisdiction of the College of Education in the University of Missouri, MU Online High School has been offering more than 200 distance, blended, and co-teach courses since its founding in 1999. With year-round open enrollment, MU Online High School has served students from 65 countries.
Unique to MU Online High School is the opportunity for students to preview sample lessons within a course before enrolling, to ensure that the class will be a positive experience. Though courses and scheduling are flexible and self-paced, all work should be completed within nine months.
Exams must be administered by proctors approved by the school. Both a general online high school diploma and college prep diploma program are offered.
Each requires the same number of course credits; however the college prep diploma requires more ap courses.
In an effort to maintain standards of excellence for the online curriculum, MU is affiliated with a number of organizations which guide online education including eMINTS National Center, College Board, ISTE, and the National Honor Society.
10. National High School (Duluth, GA)
National High School maintains its global perspective by serving students in more than 90 countries worldwide. There are four main programs for students to enroll in any time during the year: a standard High School Diploma online, the Credit Recovery program, Individual Courses for supplementation, or the Enrichment program.
No course credit is awarded for classes taken in the Enrichment program. Transfer credits from other high schools are accepted with a valid transcript. Any international transcripts and school records are evaluated by an external agency.
The Learn Center is the online tool for student and teacher interactions. In addition to accessing course work, syllabi, and supplementary resources, the Learn Center allows for interactive chat rooms and message boards for direct communication.
11. Mother of Divine Grace School (Ojai, CA)
Following a traditional Roman Catholic approach to education, the Mother of Divine Grace School provides a curriculum foundation based on liberal arts. These include:
Grammar
Logic
Rhetoric
Arithmetic
Geometry
Music
Astronomy
Founded in 1995, the school is proud to be serving more than 4,000 students. Enrollment for online school starts March 1st of each year and is taken on a first-come, first-served basis. Classes generally meet once per week for an hour and twice per week for 45 minutes unless otherwise noted.
Students must complete a total of 22.5 credits to get their high school diploma online. Consultants at the online school assist parents and students adapt the curriculum to the needs and goals of each student.
Additionally, the school provides support and structure through resources such as Teacher Review, Teacher Services, Learning Support, and Special Services Program.
12. Keystone National High School (Bloomsburg, PA)
Keystone National High School has years of experience providing distance education, since the first program began in 1974.
Both traditional paper-based correspondence and interactive online courses are provided on a full time or individual class basis for students grades nine through 12 at Keystone School.
The current student body represents all 50 states and nearly 100 countries worldwide. Students must be a minimum of 14 years old to enroll and have completed eighth grade, there is no maximum age limit for enrolling. More than 150 high school level classes are offered at Keystone School.
This includes over 50 core subjects, Advanced Placement classes (ap courses), 45 electives, and six world languages. Additional services and support from teachers and learning coaches is available through the Keystone Plus program at the Keystone School.
13. University of Nebraska High School (Lincoln, NE)
Part of the University of Nebraska Online Worldwide program, the University of Nebraska High School offers year-round open enrollment in college prep or general studies online high school diploma tracks, and requires a minimum of 200 credit hours before graduation for each high school diploma online.
It is accredited by the Nebraska Department of Education since 1967 and AdvancED since 1978. With flexible scheduling, students have between five and 52 weeks to complete the equivalent of 90-hour seat time course work.
It is recommended, however, that students spend 60 to 80 minutes, five days a week on each course, which would allow the student to complete all required work within 18 weeks.
Course work is structured in such a way that only one assignment may be completed per day, and all activities, evaluations, projects, and tests must be completed in the order presented.
The University of Nebraska High School has maintained a curriculum that meets or exceeds the iNACOL National Standards of Quality for Online Courses.
14. CompuHigh Online High School (Chapin, SC)
Nationally accredited by SACS-CASI and AdvancED, CompuHigh Online High School has been offering quality distance education since 1994. Programs offered include online high school diploma tracks, individual courses, summer school, and credit recovery programs.
There are four online diploma tracks offered through the Whitmore School: a standard diploma, a PLUS diploma, an NCAA Plus diploma, and an Adult diploma. Students may enroll in and start classes at any time without delay.
Sample demo classes are available prior to registration. No additional textbooks are required, as all material and course work is provided online. Students enrolling as 12th graders at Whitmore must complete a minimum of 4.5 credits.
Overall, to meet graduation requirements, students in the general studies track must complete 18 credits, while students in the College prep track must complete 22 credits.
15. Liberty University Online Academy (Lynchburg, VA)
Nationally recognized as the largest and most prominent evangelical university in the world, Liberty University offers online and distance education for all types of students from elementary school through graduate studies.
For high school students, a Duel Enrollment with Liberty University online is highly encouraged. Students may apply at any time during the school year for full or part-time admittance. All high school students are given a diagnostic test before enrollment to help with placement in the curriculum.
The average school year is comprised of two 90-day semesters, and most classes and schedules are flexible. It is expected that the full-time student should be able to complete a 180-day school year within 10 months.
The homeschooling curriculum is divided into 10 units per course, which typically takes three to four weeks to complete. All online high school students are expected to complete 26 credits prior to graduation.
16. Advantages School International (Reno, NV)
Established in 2007 with the mission of providing quality education to students from all over the world, Advantages School International offers over 300 core, honors, advanced placement, and foundation courses for grades K-12.
For online high school, the courses selected will lead toward a General Studies diploma, which requires a total of 13 credits, or a College Preparation diploma, which requires 20 credits. Advantages Schools offers structured start and end dates, with weekly emailed progress reports.
In addition they offer approximately 120 hours of direct instruction and diagnostic assessment. All online classes at Advantage are given the same academic weight as courses taken as a traditional school.
GED test preparation courses are also available in their online learning options. Online learning materials, enrollment options, and student/instructor interaction are provided through the Learning Management System.
17. Orange Lutheran Online High School (Orange, CA)
Opened in 1973, Orange Lutheran Online High School follows basic Christian values, as stated within the Lutheran Confessions. All online high school courses offered have been approved by the National Collegiate Athletic Association and the University of California system.
Both online and blended scheduling options are available. Students are expected to complete 27 units of coursework before graduation. Freshman through junior level students are required to take a minimum of seven unites per school year, and senior students are required to take six.
In addition to the 19 Advanced Placement classes and 20 Honors courses, Orange Lutheran offers two career specific programs designed to give students hands-on practical experience through precise coursework.
The STEM program is for students interested in science, technology, engineering, and math, and the Entrepreneurial Business Program provides an introduction to business management and entrepreneurship.
18. Clonlara School (Ann Arbor, MI)
In 1967 Pat Montgomery founded the Clonlara School for all students to learn in a relaxed and creative atmosphere. The distance learning program started in 1979, providing online and distance education. It is accredited by Accreditation International, Middle States Association of Colleges and Schools, and the National Council for Private School Accreditation.
With online high school enrollment, there are now 43 countries represented in the student body, and nine international offices and affiliates maintained by the Clonlara School. Students who enroll on a full-time basis must take a minimum of five courses, while single semester students are required to take only three credits of coursework.
There is no preset curriculum or specific textbooks required for online students. Parents and students are encouraged to discuss educational goals and strategies with their assigned academic advisor.
19. University of Texas High School (Austin, TX)
Managed as a public institution, the University of Texas High School enrolls more than 600 full-time students and maintains over 40 domestic and international district partnerships. To be considered full-time, students are required to be enrolled in a minimum of four courses.
Online high school students have more than 60 courses to select from, all of which meet the requirements for the Texas Essential Knowledge and Skills. Class work is structured to be equivalent in length to a semester course in any other Texas public school.
Organized into units consisting of introductory information, activities, assignments, and final exam, students have 150 days from the date of enrollment to complete all required material. Final exams must be proctored.
For online students who wish to graduate within the traditional four years of high school, it is recommended that they complete a minimum of 12 half-credit courses each year. Free tutoring services are provided for math and science.
20. New Learning Resources Online School (Jackson, MS)
New Learning Resources Online School has a mission to provide a non-traditional academic setting year round to all students. They provide educational opportunities to online high school, which includes homeschooled and adult learners.
It is Accredited by the Southern Association of Colleges, the School Council on Accreditation and School Improvement, and the Mississippi Department of Education. New Learning provides a College Preparatory and Career Pathway diploma.
The first track requires a total of 24 credits for graduation; the second track requires only 21 credits. Each professionally designed curriculum uses the same grading system and can be completed at the student's own pace. They offer online assistance along the way from experienced teachers. Summer school, Credit Recovery, and Credit Advancement programs are also offered.
21. Alpha Omega Academy (E. Rock Rapids, IA)
At Alpha Omega Academy there are more than 150 Christian based courses for grades K-12, all online. The diversity and flexibility of the academic programs, in addition to the expertise of the instructors, has attracted students from more than 40 countries around the world.
Students at the online high school can enroll in the traditional diploma track or the College Preparatory track. Each diploma program requires a total of 21 credits for graduation. For students in grades 7-12, a private and secure virtual student center is open for interaction and discussion with instructors and peers.
Additional online services include virtual chemistry and biology labs for simulated real-life experiments. The school and various programs have been accredited by the North Central Association Commission on Accreditation and School Improvement.
22. Stanford Online High School (Stanford, CA)
Stanford Online High School is one of the best online high schools, with a reputation for academics and intellectual risk-takers who achieve beyond traditional expectations.
From 45 of the American states and 27 countries, the diversity of the student body is a stimulant to the academic environment where students are placed by their ability, not age or grade level. Engaged in college-style scheduling, students and instructors meet twice per week with an average class size of 15. Instructors use a distinctive Core Sequence for the curriculum.
Students are required to take a minimum of 10 units at or above the Advanced Placement level in Social Sciences, Humanities, and Natural Science or Mathematics.
A total of 20 full-year courses, or 200 units, are required for graduating with a high school diploma. To supplement the rigorous academic schedule, there are more than 40 student-led clubs, organizations, events, and regional meetups.
23. Greenways Academy (St. Louis, MO)
Patti Greenberg founded Greenways Academy in 1996 as an alternative institution for students struggling with traditional education. Greenways offers full-time, part-time, or course-by-course enrollment.
Students in grades 5 - 12 may select from numerous core subjects, foreign languages, and electives in fine arts, computer science, career planning, and more. One-on-one teaching is available for every course, allowing students and teachers to connect on a more personal level.
Students may use the credit and experience they gain at Greenways towards graduation at another high school if needed. For students who are enrolled full-time and seeking their online high school diploma, a total of 24 credits are required before graduation. All academic material offered at the Academy has been accredited through CITA/NCA. Tuition is charged by the course.
24. Texas Tech University K-12 (Lubbock, TX)
Operated by Texas Tech University since 1993, TTU offers online classes for K - 12th grade. They're accredited by the Texas Education Agency. There are approximately 3,500 students enrolled in the various programs offered at Texas Tech, including Individual or Supplemental courses, Credit by Exams, Homeschool Curriculum, Bulk Testing Services, and the traditional full time online High School Diploma.
The online High School curricula offers abundant opportunities for students to create their own schedule, and to graduate early if desired. Full time status is maintained by the completion of at least one lesson per week in no less than four courses.
A minimum of 2.5 credits is required to graduate from the full time program. Full time freshman entering the new school year are enrolled in the Distinguished Plan and must complete 26 credits. All courses are taught by highly qualified instructors who are available through email, phone, and online messaging.
25. Franklin Virtual High School (Tallahassee, FL)
At Franklin Virtual High School, the goal is cost-effective education for students in unique circumstances.
The programs available include summer school, high school at home, traditional high school, ACT/SAT Prep classes, GED prep classes, Credit Recovery, and Independent Study. Over 240 courses are available online.
All scheduling is flexible, and each course requires a total of 18 school weeks for completion. Most of the students work is computer graded, allowing for immediate feedback. Proctored tests are also delivered online.
Before graduation, the completion of an online high school exit exam is required. Established in 2010, the curricula has been regionally accredited, state licensed, and rated A+ by the Better Business Bureau. The online high school has partnered with Edgenuity to ensure that classes are in alignment with Common Core and meet the requirements of the Florida State Department of Education.
26. The University of Mississippi Independent Study High School (University, MS)
With year round open enrollment, the University of Mississippi Independent Study High School offers a large variety of courses to meet the needs of all types of students.
From special needs to accelerated pupils, Independent Study High School maintains a high quality of education for a diverse student body through core courses, low enrollment courses, numerous electives, and advanced studies. Students are considered full time when they enroll in a minimum of 2.5 Carnegie units per semester.
There are no official time constraints for the completion of work within a one year time frame, and students may not complete a course in less than four weeks for a half unit course, and six weeks for a full unit course.
Testing must be proctored at approved testing sites. All full time diploma students are required to complete at least 23 - 25 Carnegie units before graduation. The curriculum has been accredited and approved by the NCAA and the SACS/CASI.
27. The Oaks Private School (Live Oak, FL)
Affectionately known as TOPS, The Oaks Private School was founded by Ryan and Marilyn Bennett for students whose needs were not being met in traditional high schools. Completely customizable in terms of scheduling, students can enroll at any time and take up to a year to complete the required course work in the online high school program.
Students can enroll in up to eight courses at a time, and may transfer credits from or to The Oaks Private School with ease. There are three online learning diploma options from which to choose: the Standard high school diploma, College Preparatory diploma, or Honor College Preparation.
Dual enrollment opportunities in college courses are strongly encouraged for students seeking college credit after online high school. Though it is tradition for students to complete their studies within four years, many choose an accelerated pace. All courses at TOPS have been accredited by the Northwest Accreditation Commission and the Florida Coalition of Christian Private Schools Association.
28. WiloStar3D Academy (Bonita Springs, FL)
Truly unique in its approach to education, WiloStar3D Academy takes creative learning to new levels with the integrative use of 3D technology throughout the online classes. From customizing their own avatars and school desks, to interactive 3D group projects and even school plays, students will experience education in an enjoyable and instructive environment.
These 3D virtual worlds and online homeschooling options are available for 6 -12th grade levels. For the completion of an online high school diploma, students must finish a total of 24 credits. This is accomplished through a minimum of 900 clock hours of instruction (or six credits), per school year.
On average, students should expect to spend approximately 40 minutes per day in the virtual classroom and an additional two to three hours on research, homework, and other projects. The school has been fully accredited by SACS.
29. Smart Horizons Career Online High School (Fort Lauderdale, FL)
Established in 2009, Smart Horizons is the first private, national online school district in the United States accredited by AdvancED, SACS, NWA, and NWAC. The district manages two schools, the Career Online High School in partnership with Cengage Learning/Gale, and the Smart Horizons Career Online High School.
Smart Horizons has a number of partnerships including Florida's Department of Corrections and organizations such as Children's Home Society of South Florida. In addition to the traditional high school diploma, students may enroll in the Plus Career Certification Program. This allows students to complete coursework toward a credentialed career certificate.
There are eight career tracks, including Retail Customer Service, Food and Hospitality, Commercial Driving, and Homeland Security. Even students who have already achieved a high school diploma may enroll in the certificate programs.
Smart Horizons also offers a Parallel Path Program in conjunction with other school districts, with the goal of graduating at-risk students. There are more than 70 core and career-based courses which comprise the various programs.
High School Students
Online schooling includes elementary and secondary schools. Online high school programs offer the same high school classes as traditional high school education. Online high schools offer the same high school diploma online as high schools that are on-campus and attended in person. An online high school diploma can include a college preparatory diploma or an honors high school diploma.
Accredited online high schools, including private online high schools and charter schools, have the same academic quality in their online high school programs as on-campus high school programs. Online programs have the advantage of being flexible. Students enrolled in online high schools can often work at their own pace.
Online School
Online school includes elementary and secondary schools, online high schools, online charter and private schools, college and universities, technical and vocational schools, and other educational institutions. Attending high school online, also knows as a distance learning school, is suited for those who are independent learning oriented.
Online High Schools
This best online high schools, also known as virtual high schools, list is designed for prospective students to make sense of the best online high schools as options. Many good online high schools are available around the U.S.
These include online private school options (including online Christian school options), online charter schools, traditional schools (online public schools), and online high schools that are part of colleges or universities.
Private Schools
Private online high schools offer the same academic quality as on-campus private schools. This can include religious instruction in private online high schools. Check with an online private school to see what their religious affiliation is.
Charter Schools
Charter schools are public schools that receive public funds, but aren't part of the state school system. Given that both private and charter schools are outside of the public school system, they may offer more or different classes than their public school counterparts. Online charter schools can also teach novel subjects not found in public school.
Because of their academically independent learning environment, high school online can be a very different experience. They aren't beholden to the local school district curriculum.
The Best Online High Schools ranking methodology
Our ranking of the best online high schools in the U.S. is based on academic quality of the high school programs, college preparedness and diplomas offered.
More resources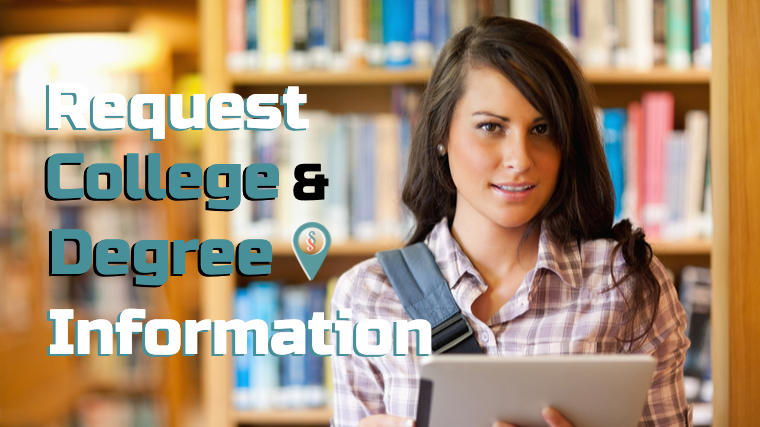 This ranking of the top online high schools is where we compare online high schools. The best online k12 schools includes the best online schools for middle schoolers. However, this is a ranking of online schools that include private online schools, tuition free public schools, ranked for online high schools in particular.
This list is designed for online school students who want to seek a high school education.