HBCU: The Best Historically Black Colleges and Universities

| Rank | School | Location |
| --- | --- | --- |
| 1 | Howard University | Washington, DC |
| 2 | Morehouse College | Atlanta, GA |
| 3 | Spelman College | Atlanta, GA |
| 4 | Fisk University | Nashville, TN |
| 5 | Florida A&M University | Tallahassee, FL |
| 6 | Tuskegee University | Tuskegee, AL |
| 7 | Hampton University | Hampton, VA |
| 8 | North Carolina Agricultural & Technical State University | Greensboro, NC |
| 9 | Virginia State University | Petersburg, VA |
| 10 | North Carolina Central University | Durham, NC |
| 11 | Clark Atlanta University | Atlanta, GA |
| 12 | Xavier University of Louisiana | New Orleans, LA |
| 13 | Dillard University | New Orleans, LA |
| 14 | Tougaloo College | Jackson, MS |
| 15 | Morgan State University | Baltimore, MD |
| 16 | Jackson State University | Jackson, MS |
| 17 | Prairie View A&M University | Prairie View, TX |
| 18 | Delaware State University | Dover, DE |
| 19 | Winston-Salem State University | Winston-Salem, NC |
| 20 | Claflin University | Orangeburg, SC |
---
We have ranked The Best Historically Black Colleges and Universities in the U.S. This ranking is designed for students to make informed college choices who want to attend historically black colleges and universities.
Historically black colleges and universities (HBCUs) are colleges founded for the purpose of serving the African-American community, with most being founded shortly after the Civil War.
There are just over 100 such schools today. Established with the help of religious institutions, private donations, and state initiatives, the goal of HBCUs has historically been to provide the same high level of education available at schools with a majority white student body, especially during segregation.
After the passage of the Higher Education Act of 1965, HBCUs began to receive direct federal aid to boost enrollment, financial capabilities, and academic rigor.
Today, HBCUs maintain a strong sense of pride in their academic prestige and serving their students.
HBCUs Data Table |Jump Down Page
Tuition
Acceptance Rate
Median ACT Scores
Median SAT Scores
Graduation Rate
Student Population
This list of both large and small, public and private, religious and non-religious historically black colleges and universities is aimed at helping students find the right fit for their education interests and goals.
Successful Student makes sense of the best education options for students. As such, our ranking criteria are chosen for what would most benefit students.
Featured Online Colleges: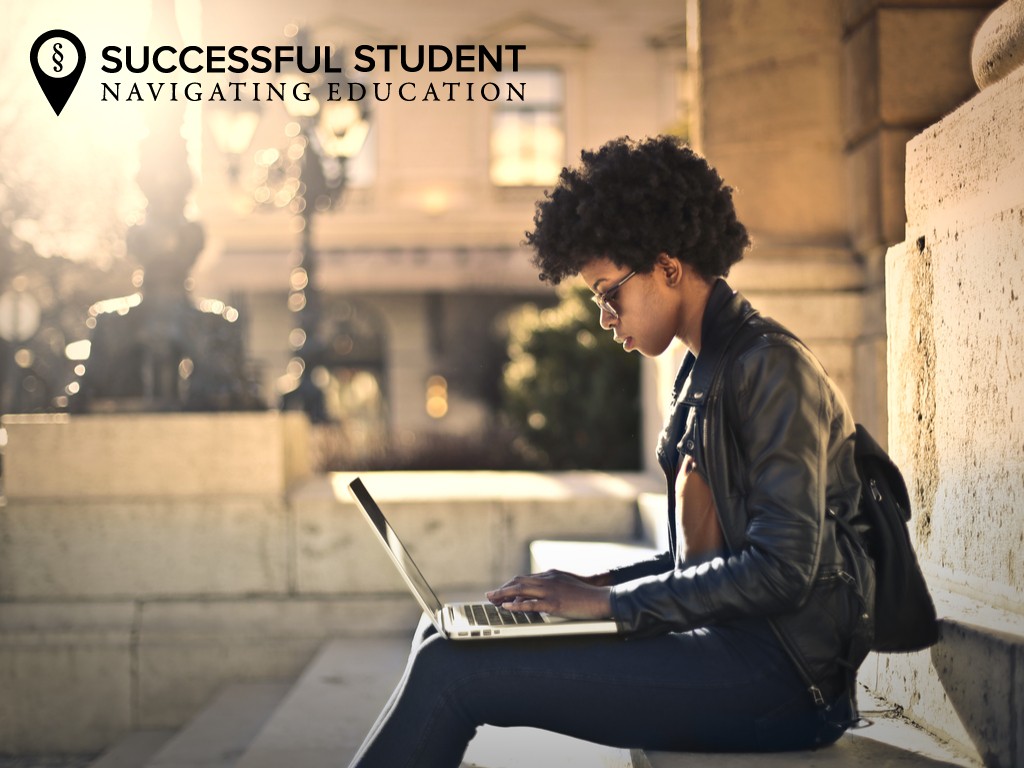 ---
HBCUs: The Best Historically Black Colleges and Universities
Howard University
Washington, DC
Howard University is a private historically black university known for its exceptional research. Established in 1867, Howard has undergone many changes over the years in order to become one of the largest and most successful HBCUs in the nation.
The scenic 256-acre campus is where over 7,000 undergrads gather to study, discover, and grow. The campus itself is dotted with historic landmarks that blend together with dorms, lecture halls, student centers, and support buildings. For students looking for a complete college experience, from the social scene and clubs to sports and academics, Howard offers all of this and more.
Howard is an extremely selective school known for its dedication to excellence. With a 7:1 student to faculty ratio, students enjoy an experience that feels personal at a college with a deep history and state-of-the-art facilities. From the school's expansive Interdisciplinary Research Building to the interconnected system of eight libraries, students will have access to the research, technology, and support needed to succeed.
32% acceptance rate
24 ACT score
Median SAT score of 1212
60% graduation rate
Total undergraduate enrollment of 7,880
Morehouse College
Atlanta, GA
Morehouse College is a powerhouse private historically black college and the largest all-male liberal arts college in the United States. Founded in 1867 with Baptist roots, the college eventually went on to help nurture the development of the civil rights movement. Among the college's list of alumni include names such as Martin Luther King Jr., Spike Lee, Samuel L. Jackson, Julian Bond, and Donn Clendenon.
Nestled in a cozy 61-acre campus in downtown Atlanta, "Morehouse Men" can choose from more than 26 majors and programs of study. Beyond the classroom, students also have the option to get involved in community outreach, volunteer efforts, leadership opportunities, internships, and many more programs. Additionally, the Maroon Tigers compete in NCAA Division II sports such as football, tennis, golf, and baseball.
Morehouse has an active Greek life with several chapters and 12 residence halls for students to live on campus. The college is also home to a historic 10,000-piece collection of original writings by Martin Luther King Jr., commonly referred to as The King Collection.
58% acceptance rate
Average ACT score of 22
Average SAT score of 1110
2,222 students currently enrolled
A 50% graduation rate
Has awarded more bachelor's degrees to African American men than any other school in the nation
Spelman College
Atlanta, GA
Spelman College holds the distinction of being the oldest private historically black college for women in the nation. Founded in 1881 with Baptist roots, Spelman College is part of the Atlanta University Center academic consortium, along with colleges such as Morehouse. Nearly 30% of students at Spelman come from within the state of Georgia.
Spelman has spent decades building a college known across the country for its excellence and commitment to its students.
The school offers undergraduate degrees in more than 30 majors and has an extensive network of partner programs to help students complete degrees in areas where the college may not offer a complete program. The college also has one of the highest graduation rates for a historically black college at an impressive 76% rate.
10:1 student-faculty ratio
Acceptance rate of 39%
Median ACT score of 24
Median SAT score of 1150
Total undergraduate enrollment of 2,214
Fisk University
Nashville, TN
Fisk University sits on a small 40-acre campus in Nashville, Tennessee, and is known for its rich history. Established in 1866, the college was the first HBCU to receive accreditation from the Southern Association of Colleges and Schools. The school's historic district is also part of the National Register of Historic Places.
In addition to the school's historic importance, Fisk University has a track record of distinction, particularly within their STEM programs. Particularly, the Fisk-Vanderbilt Bridge Program has a higher rate of success than many other similar Ph.D. access programs across the country.
Beyond academics, students have access to a wide range of social and interest-based organizations. Students at Fisk are encouraged to pursue growth outside of the classroom to become a well-rounded citizen. Notable alumni of the college have gone on to serve in public office, lead research teams, and entertain millions through music, writing, or performance.
71% acceptance rate
The Median ACT score is 25
The Median SAT score is 1175
51% of students graduate in four years
Florida A&M University
Tallahassee, FL
Florida Agricultural and Mechanical University is the 5th largest historically black university in the country, located in Tallahassee, Florida. It offers over 50 different undergrad degrees and nearly 30 master's programs. The university is split into twelve different schools and colleges.
Florida A&M University has an expansive campus where almost 10,000 students choose to study. Outside of their high tech classrooms and research centers, students can become involved in various athletics, organizations, and social clubs. Florida A&M's The Marching 100 regularly receives recognition on the national level. Athletically, the Rattlers and Lady Rattlers compete in the NCAA Division I-AA in sports such as basketball, cross country, softball, tennis, and golf.
* Incoming students have a median 21 ACT score
* The median SAT score is 1105
* 39% of applicants are admitted
* Has both an Army ROTC and Naval ROTC program
Tuskegee University
Tuskegee, AL
Located in Tuskegee, Alabama, Tuskegee University is a private historically black university with a rich history. The university was home to a training program that formed the famous Tuskegee Airmen during World War II. Since then, the school has continued to train the next generation of leaders, public servants, educators, architects, scientists, and more.
Tuskegee University is split into five colleges and two schools, all known for their academic rigor. An emphasis on STEM and nurturing innovation is the core of many of the school's programs. The school is the only HBCU to offer a doctorate of veterinary medicine.
Outside of class, the Tuskegee Golden Tigers are one of the most successful schools in the Southern Intercollegiate Athletic Conference. The Golden Tigers football team has won 29 SIAC championships, the most in history.
* 52% acceptance rate
* 22 ACT
* 960 SAT
* 2,820 student population
* 46% 4-year graduation rate
Hampton University
Hampton, VA
Hampton University was founded in 1868 in Hampton, Virginia, and has become known for being one of the best colleges in Virginia. The university offers 50 undergrad programs and over thirty graduate programs across its 10 schools and colleges. It is consistently mentioned in the top HBCU lists.
The school is home to multiple buildings recognized in its National Historic Landmark district. Included among this is the famous Emancipation Oak, underneath which the Emancipation Proclamation was read for the first time. The Hampton University Museum is also the oldest African American museum in the nation.
Hampton is also known for its selective admissions and commitment to research. The school has a Carnegie Classification of Doctoral Universities – High Research Activity, which places it among some of the top institutions in the country.
* Has the second-highest graduation rate among HBCUs (55%)
* 44% acceptance rate
* Average GPA of 3.68
* SAT 1130
* ACT 22
* 4,469 students enrolled
North Carolina Agricultural & Technical State University
Greensboro, NC
North Carolina Agricultural and Technical State University was founded in 1891 in Greensboro, North Carolina as the first land grant college for African Americans in the state. Today, as the largest historically black university in the United States for the seventh consecutive year, the university has built a reputation for its engineering, agricultural, and environmental science degrees. With 54 bachelor degrees and 29 minors, 29 master's and nine doctoral programs taught through eight colleges and one school, students at North Carolina A&T have access to a wide range of opportunities.
The main campus is located in East Greensboro near downtown and spans more than 200 acres. As the student body continues to grow, the university has made great effort to expand with it, including building the new Engineering Research and Innovation Complex, a 150,000-square-foot Student Center and a new joint campus (Union Square) for nursing and health sciences students.
42% of students choose to live on campus and enjoy the benefits of living in a residence hall. Outside of class, students participate in everything from student government and Greek life to athletics, media, and hobby organizations. N.C. A&T's football team has won the national black college football championship for the past three consecutive years, and its track program has won 11 conference championships over the past three years.
* ACT score 20
* SAT score, 25th – 75th percentile: 960-1130
* Largest HBCU with 12,754 students enrolled (Fall 2020 enrollment)
* 48% graduation rate
Virginia State University
Petersburg, VA
Virginia State University was founded in Ettrick, Virginia as the nation's first completely state sponsored university for African American students. In addition to the school's high tech campus, there is also the 412 acre Randolph Farm, the university's agricultural research facility. Of the school's 6 colleges, the College of Agriculture is the most well-known and draws students from across the country.
The Virginia State Trojans compete in Division II athletes and field more than a dozen teams. In addition to a thriving athletics program, Greek life, and student body organizations, the school is known for its marching band and cheer-leading squads.
The school also places focus on giving each student a personalized experience and making them feel as if they're part of a larger community. Faculty make an effort to go beyond knowing student's names to taking the time to discuss student's goals, interests, and future.
* A high 91% acceptance rate
* Median 18 ACT score
* Median 925 SAT score
* Emphasis placed on hands-on learning
* 4,474 students currently enrolled
North Carolina Central University
Durham, NC
Founded in 1909, North Carolina Central University has established itself as an ever growing college with over 6,000 undergrads alone currently enrolled. In recent years, the school has created K-12 initiatives to begin outreach with students in the Durham area even earlier. The school itself is part of the University of North Carolina system and split into 7 schools and colleges.
In many ways, NCCU feels like a big school with a small school feel. With an intimate student faculty ratio of 16:1, students are presented with more opportunities to interact with their professors. Additionally, the university offers an honors program and twelve honor societies.
* Median 18 ACT score
* Median 975 SAT score
* 7,164 students
* 13 Centers and Institutes
* 38% acceptance rate
* 42% graduation rate
Clark Atlanta University
Atlanta, GA
As a private Methodist HBCU, Clark Atlanta University has built a reputation for a strong dedication to research and student experience. First founded in 1865 and today the combination of two historic schools, Clark Atlanta was the first HBCU in the south. With nearly forty undergrad degrees offered by the five different schools within the college, students are provided with an extensive education consistently ranked among the top 20 HBCUs.
With nearly 40% of students coming from within the state of Georgia and the rest from around the nation and the world, the student body is diverse, yet comes together under a shared set of values. Students with less than 58 credit hours are required to live on campus, and all incoming undergraduates are required to complete a week long orientation experience.
* Median 19 ACT score
* Median 1030 SAT score
* 52% acceptance rate
* 3,858 students
* 1:19 student faculty ratio
Xavier University of Louisiana
New Orleans, LA
Located in New Orleans, Louisiana, Xavier University of Louisiana is the only private Catholic historically black college. However, a large portion of their student body today are not practicing Catholics. More importantly, more than half of the students at Xavier come from the Louisiana area. Therefore, the student culture and environment is heavily influenced by the surrounding city of New Orleans.
Academically, Xavier is known for its strong foundation of schools within the STEM field. The college's pharmacy school is one of only two in the entire state of Louisiana. Additionally, more African-American alumni of Xavier are placed in medical school than alumni of any other institution in the nation.
Outside of the classroom, students are heavily involved in athletics and organizations. Sports offered include basketball, tennis, and volleyball. Many organizations involve interests, performance, student government, and Greek life.
* Incoming students have a median 23 ACT score
* Median 1102 SAT score
* Total enrollment of 2,370 students
* 41% of students graduate
Dillard University
New Orleans, LA
Dillard University is also located in New Orleans, Louisiana. Officially established in 1930 by incorporating other schools to create one strong private HBCU, the college has gone on to experience steady growth. Alumni from Dillard have gone on to hold public office, become activists, build careers as performers, and become civic leaders.
The school is located in a suburb of New Orleans and known for its distinct architectural style. Students are supported with a variety of academic buildings, such as the Stern Hall where science classes are held and the latest building on campus, the Professional Schools Building.
Dillard is divided into four colleges and offers more than 35 majors and degree programs. Students can earn degrees such as business, finance, nursing, and history. Every degree is taught to a standard of excellence that the university has upheld itself to since its founding.
* 1,284 students
* 61% acceptance rate
* Media 19 ACT score
* Median 650 ACT
Tougaloo College
Jackson, MS
Tougaloo College is a religiously affiliated historically black college located in Mississippi. The college has a storied history, including spending time as a teacher's training school. The college has a reputation for educating a large quantity of the African American doctors, lawyers, teachers, and higher education faculty in the state of Mississippi.
Tougaloo is split into four academic divisions:
Education
Humanities
Natural Science
Social Science
Students are encouraged to approach their studies holistically; where they take just as much time learning social and cultural skills as they do about their future careers. Through acombination of traditions, innovation, academically rigorous programs, and an established culture of community service, Tougaloo provides a holistic approach to education that combines experience and education.
* 834 students
* 19 Median ACT score
* 945 Median SAT score
* 42% graduation rate
Morgan State University
Baltimore, MD
Morgan State University has been a public college since 1939, and has developed a reputation as one of Maryland's premier state schools. It is among one of the many HBCU designated as a Doctoral University with high research activity by the Carnegie Classification, which rates schools based on a variety of factors. Additionally, Morgan is known for its dedication to the community of Baltimore.
Morgan has over 7,000 students currently enrolled at the bachelor, master's, and doctorate level. The school is broken up into twelve colleges, schools, and institutions. Students come from within Maryland and across the nation, as well as from several foreign countries to study in these prestigious programs.
The College of Liberal Arts is the school's largest college and offers a variety of degrees. Additionally, many of the core requirements needed in order to graduate are provided by this college. The college is host to two museums as well as an expansive resource system to help students thrive.
Famous alumni include Earl Graves, Chief Judge of Maryland's high court, New York Times columnist William Rhoden, and lawyer Clarence Dunnaville.
* Average 18 ACT score
* Average 1000 SAT score
* 7,328 students currently enrolled
* Features one all-girls dormitory and one all-boys dormitory
Jackson State University
Jackson, MS
Founded in 1877, Jackson State University is located in Jackson, Mississippi. As one of the largest historically black colleges in the nation, the school has deep roots in the area and is also one of the largest universities in Mississippi. The current JSU grew out of what was once known as Natchez Seminary, a Baptist school designed to educate African American Christian leaders.
Today, the university is especially known for its athletic teams and their marching band, dance team, and cheer-leading squad. Additionally, the school has a strong track record of providing a variety of comprehensive undergraduate programs that integrate technology to prepare students for the working world.
With a majority of students coming from within Mississippi, the school has a strong culture and value system. This extends to the more than 100 student organizations that operate on campus, as well as the university's Greek life system. The university's dedication to values and giving students access to state-of-the-art tech and support makes the difference.
* 7,829 students enrolled
* Median 19 ACT score
* Median 959 SAT score
* 38% graduation 4-year graduation rate
Prairie View A&M University
Prairie View, TX
Prairie View A&M University is the second oldest public university in the state of Texas and is part of both the Texas A&M University System and the Thurgood Marshall College Fund. Students are taught the essential foundational skills they will need to succeed both on and off campus, with more than 35 different bachelor degrees offered.
PVAM offers a wide variety of support and guidance services in addition to the active student life that draws many students to attend college. From the thriving athletic scene with the Panthers and Lady Panthers to the over 150 student organizations on campus, students have plenty of chances to get involved outside of the classroom.
More than half of students choose to live on campus, where they live in everything from dormitories to apartment style housing for upperclassmen. The university itself covers an expansive campus over 1,400 acres which is nearly 50 miles outside of Houston.
* 74% admission rate
* Average ACT of 18
* Average SAT of 970
* 18:1 student to faculty ratio
* 8,562 total enrollment
* Offers 30 masters programs
Delaware State University
Dover, DE
Located in Dover, Delaware, Delaware State University is a public HBCU with a reputation for the dedication of its four colleges to the preparation of the next generation of leaders. With more than 40 undergrad degrees and 20 graduate degrees, students can learn the fundamentals in a variety of STEM fields. Popular programs include chemistry, biology, neuroscience, and mathematics.
Delaware State is comprised of four different colleges, each with a unique focus:
* College of Agriculture, Science, and Technology
* College of Humanities, Education, and Social Sciences
* College of Business
* College of Health and Behavioral Sciences
These colleges work together to offer an interdisciplinary, connected, and holistic core education for students. In addition, the colleges frequently collaborate on large research
projects and studies.
Other listings such as Princeton Review often rank Delaware State as one of the best. Beyond the accolades, the school continues to push forward innovative research through their research teams and facilities.
* 4,202 total enrollment
* Average incoming ACT score of 19
* Average incoming SAT score of 925
* 43% graduation rate
* 13:1 student to faculty ratio
* Over 80% of students receive financial aid
Winston-Salem State University
Winston-Salem, NC
With more than 40 majors to offer, Winston-Salem State University gives students the opportunity to learn and serve in their communities. A historically black public university, the school is part of the University of North Carolina system and therefore receives support from a much larger interconnection of colleges. Students are provided with the resources, support, and guidance they need to make it through years of critical study that will set them up for a lifetime.
Winston-Salem has an active social and student life, with several recognized Greek chapters operating on campus. Additionally, cheering on the Winston-Salem Rams is a favorite pastime of many students. Beyond the classroom, students look to get involved in organizations, social clubs, and hobbies that will help them build skills to serve them later on in life.
Famous alumni include Stephen A. Smith, Harry Lewis, and William Hayes.
* 17 ACT score
* 960 SAT score
* 47% graduation rate
* 4,694 total enrollment
Claflin University
Orangeburg, SC
Claflin University was founded in 1869 shortly after the Civil War and has been setting a track record of excellence ever since. With four distinctive schools (Natural Sciences and Mathematics, Humanities and Social Sciences, Business, and Education) students can earn a variety of bachelor and masters degrees.
Outside of class, students can choose to get involved with one of over fifty student organizations on campus ranging from debate teams to dance squads. Alternatively, students can choose to play for or cheer on the Claflin Panthers, a member of the NCAA Division II.
Another large component of campus is Claflin's Visionary Leadership Institute. This groundbreaking program aims to educate the next generation of leaders. The core concepts of leadership have been integrated into courses, programs, clubs and organizations, Greek life, and community-service. The school even offers a minor in Visionary Leadership Studies that provides students with the skills and knowledge needed to be an effective leader.
* 56% graduation rate
* 19 median ACT score
* 945 median SAT score
* 2,171 students
---
HBCUs: The Best Historically Black Colleges and Universities | Table
| | | | | | | |
| --- | --- | --- | --- | --- | --- | --- |
| HBCU | Tuition | Acceptance Rate | Graduation Rate | Median ACT | Median SAT | Student Population |
| 01. Howard University | $27K | 32% | 60% | 24 | 1212 | 7,880 |
| 02. Morehouse College | $28K | 58% | 50% | 22 | 1110 | 2,222 |
| 03. Spelman College | $29K | 39% | 77% | 24 | 1150 | 2,214 |
| 04. Fisk University | $21K | 71% | 51% | 25 | 1175 | 900 |
| 05. Florida A&M University | $6K | 39% | 41% | 21 | 1105 | 8,428 |
| 06. Tuskegee University | $22K | 52% | 46% | 22 | 960 | 2,820 |
| 07. Hampton University | $27K | 44% | 55% | 22 | 1050 | 4,469 |
| 08. North Carolina Agricultural & Technical State University | $7K | 61% | 43% | 19 | 1030 | 10,919 |
| 09. Virginia State University | $9K | 91% | 44% | 18 | 925 | 4,474 |
| 10. North Carolina Central University | $6K | 47% | 43% | 18 | 975 | 7,164 |
| 11. Clark Atlanta University | $22K | 52% | 38% | 19 | 1030 | 3,858 |
| 12. Xavier University of Louisiana | $24K | 58% | 41% | 23 | 1102 | 2,370 |
| 13. Dillard University | $18K | 61% | 39% | 18 | 960 | 1,284 |
| 14. Tougaloo College | $11K | 91% | 42% | 19 | 945 | 834 |
| 15. Morgan State University | $8K | 66% | 32% | 18 | 1000 | 7,328 |
| 16. Jackson State University | $8K | 69% | 38% | 19 | 959 | 7,829 |
| 17. Prairie View A&M University | $10K | 74% | 31% | 18 | 970 | 8,562 |
| 18. Delaware State University | $8K | 49% | 43% | 19 | 925 | 4,202 |
| 19. Winston-Salem University | $6K | 65% | 47% | 17 | 960 | 4,694 |
| 20. Claflin University | $17K | 56% | 56% | 19 | 945 | 2,171 |
---
Ranking Guidelines
This ranking of the Best 20 Historically Black Colleges and University was made for students. The ranking criteria includes the culture and history of a school, academic offerings, college experience provided on and off campus, and the prospects of a better career upon graduation.
Our rankings go beyond traditional data used to rank HBCUs, to consider academic influence. We checked each HBCU's Influence Rating at AcademicInfluence.com, which is a proprietary method of determining the influence that these colleges and universities have had in academics from faculty, and influence in the world from their graduates. For more information, see our Ranking Methodology page.
---
Historically Black Colleges and Universities | Frequently Asked Questions
How Many HBCUs are there?
There are 101 HBCUs in the U.S., which includes public & private colleges and universities.
What is the oldest HBCU?
Cheyney University of Pennsylvania. Established on February 25, 1837.
What is the easiest HBCU to get into?
Out of the 20 best HBCU's mentioned in our ranking, Virginia State University has the highest acceptance rate of 91%, and the lowest median SAT score of 925, and median ACT score of 18, making it the easiest HBCU to get into out of this list. See our Table for data on acceptance rate, tuition, median SAT and ACT scores, graduation rate, and student population.
What HBCU has the lowest acceptance rate?
In this list of the 20 best HBCUs, Howard University has the lowest acceptance rate at 32%.