The 77 Best Video Game Design Colleges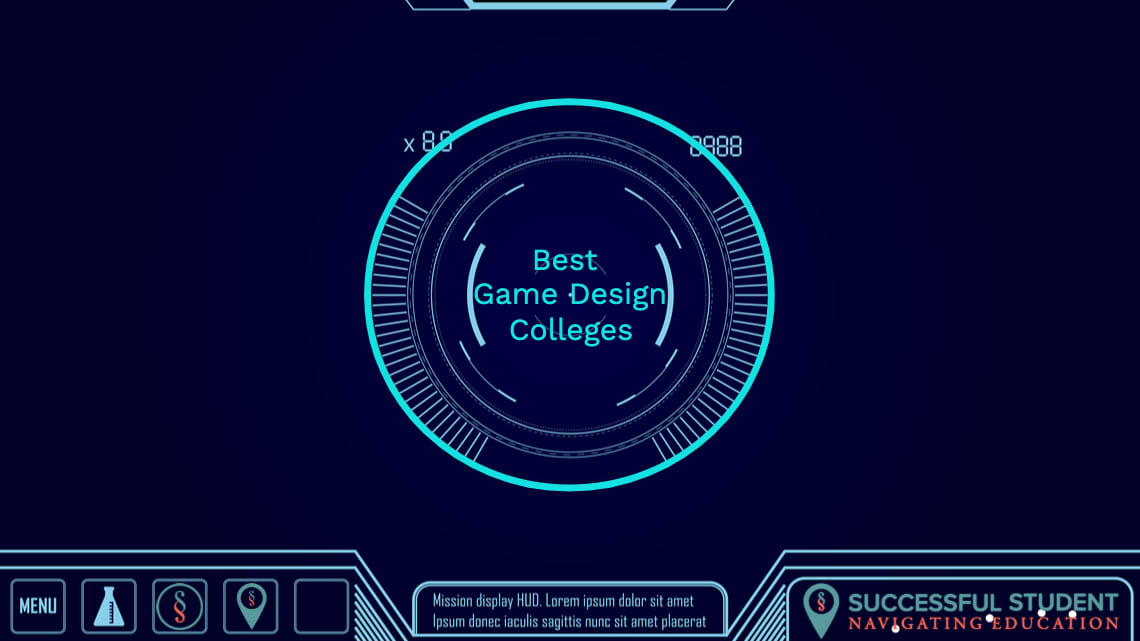 The Top 10 (of 77) Best Video Game Design Colleges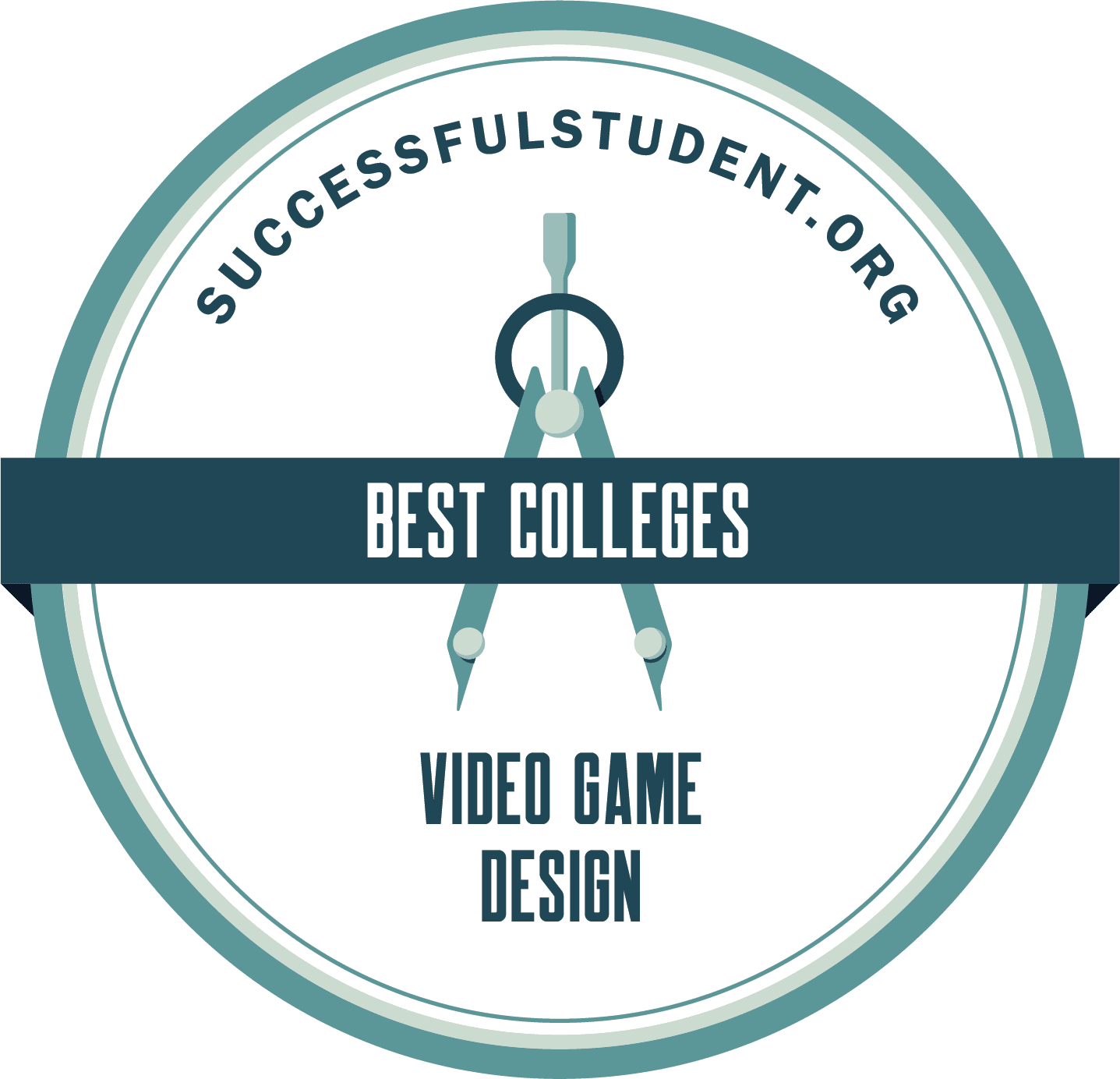 This is a ranking of the 77 best video game design colleges in the US. This ranking was designed for online and on-campus students, to make informed decisions when considering which Game Design and Development or Game Art degree and college to attend. These are the top game design programs of all variety, such as game design, art, and development (all of the facets of various game designer's areas of focus). When choosing a game design school and degree, students should decide what their interest is in exactly. Questions to consider:
Is the student interested in game design development?
Or in game design programming?
Or interested in game art and animation, and digital graphic design degrees?
Would the game design student like to make the game art, or work in the computer science and programming language for developing video games?
See our Frequently Asked Questions for more information and clarity on these topics. This ranking includes game design schools offering bachelor's and often master's degrees. This ranking is primarily a list of game design schools offering bachelor's degrees with majors and some minors in game design and development, and game art and animation. Some of these degrees include developing Mobile Gaming platforms, such as Full Sail University. To become a game designer, a minimum of a bachelor's degree is usually required by professional game designer companies. Video Game Commercial Statistics
Video Games may be the largest entertainment industry in the world. And it's still growing. Game designers, developers, and artists are in very high demand, and the demand is increasing each year. Universities are increasingly offering undergraduate and graduate degrees in game design and development, and game art and animation. Related: What Do Game Designers Earn? Salary Information
Video Game Design Colleges | 77 Best Schools
1. University of Southern California (Los Angeles, CA)
USC is a leading university in many subjects, including Game Design and Game Art. Students who want to study game design and production should choose the Interactive Media & Games degrees, offered through the School of Cinematic Arts. Students wanting to study the technical side of game development should choose the Computer Science degrees, offered through the Viterbi School of Engineering. Undergraduate, Bachelor's:
Bachelor of Arts in Interactive Media & Games (School of Cinematic Arts)
Bachelor of Science in Computer Science with an emphasis in Games (Viterbi School of Engineering)
Minors:
Game Design
Game Animation
Game Audio
Game Entrepreneurism
Game User Research
Themed Entertainment
Video Game Design and Management
Video Game Programming
3D Computer Modeling and Graphics
Computer Science
Graduate, Master's:
Master of Fine Arts in Interactive Media & Games (School of Cinematic Arts)
Master of Science in Computer Science with an emphasis in Games (Viterbi School of Engineering)
Students have the unique opportunity to network with peers at any other level within these programs. This makes the hands-on experience and project development more than just class work, it is also a chance for team building and developing leadership skills.
2. University of Utah (Salt Lake City, UT)
Offered through the Entertainment Arts and Engineering Master Games Studio, the University of Utah's Video Game Design degree is designed for both art-orientated students and technically minded students. Ranked among the top game development programs in the world, the game design program's diverse faculty has expertise in every part of game creation. Students develop a professional game portfolio through "studio simulation" courses, and all students publish a working game before graduation. Undergraduate, Bachelor's:
Bachelor of Science in Computer Science with an EAE emphasis
Bachelor of Science in Game Design
Bachelor of Arts in Film and Media Arts with an EAE emphasis
Graduate, Master's:
Master of Entertainment Arts & Engineering
Master of Business Administration/Master of Entertainment Arts & Engineering dual degree
3. University of Central Florida (Orlando, FL)
The Florida Interactive Entertainment Academy (FIEA) at the University of Central Florida offers an immersive, interactive and project-based video game curriculum leading to a Master of Science in Interactive Entertainment. Students work collaboratively as a team of programmers, producers and artists on real-world projects – all with the guidance of world-renowned video game faculty. Master of Science in Interactive Entertainment, with three tracks from which to choose:
Producer
Artist
Programmer
Each allows students to gain hands-on experience through a capstone project. Depending on the chosen track, courses may include game design, technical design, 3D art, animation, AI programming and graphics programming. The Academy has partnered with numerous companies including Microsoft, Disney, Monster Media, and Lockheed Martin, to help form its curriculum.
4. Carnegie Mellon (Pittsburgh, PA)
Carnegie Mellon University has long been known as one of America's leading schools in many disciplines. The university's Integrative Design, Arts, and Technology (IDeATe) network allows students to complete a Game Design minor. The interdisciplinary program features both practice and theory of game creation. Topics include interface design, visual asset creation, game programming and character development. Undergraduate Minor: This Game Design Minor is open to students who are enrolled in any major. Students will collaborate with the Entertainment Technology Center at CMU.
5. DigiPen Institute of Technology (Redmond, WA)
With substantial support from Nintendo, DigiPen began accepting students in 1994. It is a for-profit degree granting school that exclusively specializes in preparing students to enter the industry as skilled software developers, artists, designers, and computer engineers. DigiPen offers both graduate and undergraduate degrees, and runs a substantial k-12 summer program. Undergraduate, Bachelor's:
Bachelor of Arts in Game Design
Bachelor of Fine Arts in Digital Art and Animation
Bachelor of Arts in Music and Sound Design
The Bachelor of Arts in Game Design program enables students to gain a deeper understanding of user experience, communications and psychology while creating compelling interactive systems. Course topics include 2D and 3D level design, game mechanics, scripting languages, cognitive psychology, and more. Students also collaborate with others on a series of semester- and year-long projects. Graduate Degree, Master's:
Master of Fine Arts in Digital Arts
The school has branch campuses in Spain, Singapore, and a partnership with Keimyung University in South Korea, in addition to its main campus based just outside of America's game design hub in Seattle.
---
---
6. Rochester Institute of Technology (Rochester, NY)
Rochester Institute of Technology is one of the nation's most well established technical schools and resides in one of America's premier college towns. In addition to its various other departments, Rochester runs its Interactive Games and Multimedia (IGM) department, which is one of the largest of its kind. The Game Design and Development degrees are offered through the Golisano College of Computing and Information Sciences. Undergraduate, Bachelor's:
Bachelor of Science in Game Design and Development
Bachelor of Science in New Media Interactive Development
Bachelor of Science in Web and Mobile Computing
Bachelor of Fine Arts in 3D Digital Design
Master of Science in Game Design and Development
Graduate, Master's: The IGM offers over 150 classes in a given year, and includes multiple degrees specifically in Game Design and Development. It helps run programs such as the Global Game Jam, which both invites students to develop their skill set and helps them network with others in the industry, and the Image Cup Hack-a-Thon.
7. Savannah College of Art and Design (Savannah, GA)
The Savannah College of Art and Design has numbers reminiscent of a research university, with over 11,000 students, 23% of which are international, and multiple campuses, (one of which is in Hong Kong). Yet, nearly all of its academic programs are built for budding artists. There are Bachelor of Arts, Bachelor of Fine Arts, and Master's degrees within a variety of artistic fields. Undergraduate, Bachelor's:
Bachelor of Arts in Digital Media: Concentration in Game Development (on campus and online)
B.F.A. in Interactive Design and Game Development (on campus)
Graduate, Master's:
M.A. in Interactive Design and Game Development (on campus and online)
M.F.A. in Interactive Design and Game Development (on campus and online)
In addition to providing their students with first rate courses, Savannah's Collaborative Learning Center connects students with industry leaders each year.
8. Full Sail University (Winter Park, FL)
Full Sail University's online Bachelor of Science in Game Design can be taken as an online degree, and focuses on four major topics:
production methodologies
project management
team leadership
game capstone project
Production methodologies teaches students concepts from computer code to color theory. Project management covers areas of software production, including asset management and quality assurance. The online Bachelor of Science in Game Art can also be taken as an online degree, and lasts 29 months. Courses include:
Model Creation
3-D Foundations
Game Characters
Game Animation
This program includes seven Career Modules (each Module is worth one credit), that are woven into the classes, that are intended to help students transition from college to their career in Game Art and Game Design. Full Sail also offers career development advisers to help students find employment after graduating.
9. Drexel University (Philadelphia, PA)
Drexel University was the first university to require students to have micro-computers (1983), the first major university to have a fully wireless campus (2000), provided the first mobile web portal for students (2002), and developed the first university portal app across all five major platforms (2011). This love of cutting edge technology translates well into a competitive Video Game Design program that works in tandem with its Computer Science and its Digital Media departments. Drexel students have won numerous awards such as first place in the Microsoft Imagine Cup, the Unity Awards, the GDC's Narrative Review Competition, and first place in the Adobe Achievement Awards. The school has particular strengths in using games to facilitate learning and even offers a Learning in Game Based Environments Certificate.
---
---
10. Hampshire College (Amherst, MA)
At Hampshire College, the Bachelor's degree in Game Design and Development takes an average of four years to complete. Course work is project-based in an effort to expand student portfolios. To assist with research, students have access to a game laboratory with both modern and historic consoles as well as an ever-increasing game library with hundreds of digital and analog games available to rent. Other facilities managed by Hampshire College include:
The Cluster Computing Facility, which maintains a high-performance Beowulf-style computer cluster
The Liebling Center for Film, Photography, and Video, and the Johnson Library Center both used for computer animation, film and video editing, and digital design
SNHU's Online Bachelor of Art in Game Art and Development degree is 120 credits, with 30 of those being free course electives. Courses include Illustration, 3-D Character Animation, and 3-D Art and Design. Students will use Photoshop, In Design, Illustrator, and 3-DS Max. Students learn art and design for console web, PC, and mobile game platforms. The Online Bachelor of Science in Game Programming and Development degree is also 120 credits, with 18 of those being free electives. Specific courses include: Digital Graphic Design for the Web, Cyber Security, Graphics Game Engine, and Artificial Intelligence. This program teaches video game development, game theory, and e-collaboration across the relevant commercial platforms. The Online Bachelor of Science in Information Technologies – Game Design and Development degree requires 120 credits with six free electives. Courses include: Interactive Animation, Cyber-law and Ethics, Website Design, and Database Design. Combining IT education with game development, students will learn game theory, marketing, design, and other skills across game platforms.
12. Rensselaer Polytechnic Institute (Troy, NY)
Rensselaer Polytechnic Institute is a respected school with a strong representation in the sciences; it has produced 33 research centers and counting. Their Games and Simulation Arts and Sciences (GSAS) program specializes in video game related activities, and is divided into two branches. The first branch leads to a Bachelor of Science in Games and Simulation Arts. The second branch consists of several different concentrations that students choose from relevant to emerging sub-fields in the games and simulation/entertainment industry. Students have access to the Sage Labs, which consists of three subsets. These subsets include the games lab, (where students take many of their courses), the games projects space, (where students can develop their own games), and the VAST Studio, (where students develop advanced animations).
13. Worcester Polytechnic Institute (Worcester, MA)
The Worcester Polytechnic Institute is nationally ranked for its Interactive Media and Game Development, (IMGD), program. This program encourages its graduate to build unique portfolios that will be competitive in the career world through project-based learning. Students are also required to interact at all levels of the game design process, including content creation, programming, testing, and project management. The IMGD program offers digital whiteboard presentations, distributed virtual environments, and performance-based media. All undergraduates must participate in a group based Interactive Qualifying Project.One example of an IMGD IQP is the "virtual joust" now used at the Higgins Armory Museum that allows visitors to experience a joust in a Flash-based game through a Nintendo Wii. Graduates of Polytechnic Institute have landed successful careers with companies such as Infinity Ward, Irrational Games, and Owlchemy Labs.
14. Parsons The New School for Design (New York, NY)
People outside the video game industry often perceive the business as purely focused on entertainment. Although that remains the driving force behind video game creation, Parsons shows students how to use their skill sets in creative ways for humanitarian ends. For instance, Parsons teamed up with the Red Cross through Pet Lab to build games that teach people in vulnerable areas about the importance of climate preparation. They also work with Games for Change, a non-prophet dedicated towards education. In addition to these altruistic projects, Parsons also instructs students in all the traditional areas with student training culminating in a 12-credit project solving a real-world problem with game design. Parsons is also sensitive to the recent move in games across multiple platforms such as the i-pad, i-phone, and Android.
15. Sacred Heart University (Fairfield, CT)
Sacred Heart University's School of Computing has been ranked by the Princeton Review and GamePro magazine in the top 50 undergraduate programs and the to 25 graduate programs for the Game Design and Development degree. Undergraduate students must enroll in the Computer Science/Information Technology programs to access the Game Design and Development major. Courses may include:
OOP and C# Games
Analysis of Algorithms
3D Object Creation
Graduate level students may enroll in the Computer Gaming Design and Development certificate program. Students will learn and research in three state-of-the-art computer labs, one of which is open 24 hours a day, seven days a week.
16. Cornell University (Ithaca, NY)
Cornell founded its Game Design undergraduate program in 2001, making it one of the oldest and the first to be founded by an Ivy League school. Students gain interdisciplinary networking experience through the Game Design Initiative (GDI). Cornell has put students in companies and studios such as:
Nintendo
Electronic Arts
Zynga
Bungie
Valve
Irrational Games
It has also been at the forefront of social and mobile gaming, and an increasing number of alumni are branching out into their own startup companies. The school also offers an outreach programs for high school students in the local Ithaca area. Although no formal graduate program currently exists, numerous professors and graduate students all benefit from and work within GDI.
17. Columbia College Chicago (Chicago, IL)
Columbia College of Chicago has one of the lowest tuitions of any private Arts and Media school in the U.S. and is one of the largest with over 10,000 students enrolled. The Interactive Arts and Media (IAM) department has three concentrations:
Game Sound Design
Game Art
Game Design
In addition to these tracks, students can choose a separate Game Programming major. Regardless of the concentration or major, all students become familiar with the foundations of Game Design and build field competitive portfolios. Graduates from IAM have landed successful careers working for companies such as Dreamation, Jellyvision, RedEye Studios, WMS Industries, and Liquid Generation.
18. Massachusetts Institute of Technology (Cambridge, MA)
The Massachusetts Institute of Technology opened new doors to exploring the video game world when it created the Singapore-MIT Gambit Game Lab. Instead of creating a new department to compete with its world class representations in computer science, mathematics, logic, and visual media, MIT has created an organizing think tank that weaves these many departments and all their interdisciplinary background together. In place of formal undergraduate game development or game design degree programs, MIT Game Lab assists students in creating their own unique program of study, keeping in mind the students career goals. Similarly at the graduate level students may enroll in a two-year Master of Science in Comparative Media Studies with an emphasis on the interdisciplinary nature of gaming and game development.
19. New York University Tisch School of the Arts (New York, NY)
New York University's Tisch School of the Arts has fully capitalized on its proximity to Broadway and is now one of the most respected creative centers in the world. The school's approach to the fine arts has always been interdisciplinary and included cutting edge technology. Additionally, its computer science credentials remain unquestioned as the program operates under the world-famous Courant Institute of Mathematical Sciences. In 2015, the school opened a Video Game Design degree now available as a four-year Bachelor of Fine Arts or two-year Master of Fine Arts. Students will receive a well-rounded education in the theory behind games and the hands-on experience needed for the field. The undergraduate program offers areas of specialization in:
Game Programming
Visual or Audio Design
Business for Games
20. Oklahoma Christian University (Edmond, OK)
Oklahoma Christian University is a small, private Christian school with just under 2,600 students and yet it has made a large impact on the community, specifically in the area of Game design. In fact, both the Princeton Review and PC Gamer have nationally recognized the school for its Bachelor of Fine Arts in Graphic Design and a Master of Fine Arts in New Media programs. Students have access to an advanced MAC Lab with a plethora of programs necessary for research and class projects. Students will complement the study of essential topics like 3-D modeling, texturing, rigging, animation, and game production with courses in the history of film and other artistic mediums.
21. North Carolina State University (Raleigh, NC)
North Carolina State is home to one of the oldest Departments of Computer Science in the nation, having established their department in 1967. The undergraduate Computer Science major offers the opportunity to further specialized in a game development concentration. Students will use the core classes of the computer science degree to gain an understanding of the algorithms and technologies behind creating games. With a minimum requirement of 121 credits, students study a variety of topics such as:
Artificial Intelligence
Building Game AI
Computer Models of Interactive Narrative
Honors presented to faculty members include:
Consumer Electronics Hall of Fame Inductee
Two American Association for Artificial Intelligence Fellows and a Senior Member
Emmy Award recipient in National Academy of Television Arts and Sciences for plasma screen technology
22. Michigan State University (East Lansing, MI)
At Michigan State University (MSU) the departments of Computer Science, Fine Arts, and Media and Information combined their resources to create the Game Design and Development Specialization. This concentration is available to students who are enrolled in the BA in Media and Information, BS in Computer Science, or the BFA in Studio Art. Students are required to have nine to 11 credits already complete before they can be considered for inclusion. The majority of student are able to complete all requirements within two year. Alumni of the school now work for companies such as:
Red Storm Entertainment
Microsoft Xbox Team
Rockstar San Diego
Microsoft Casual Games
Sony Computer Entertainment
23. Shawnee State University (Portsmouth, OH)
Shawnee State University has been recognized as a Center of Excellence in Immersive Technology. Currently the estimated annual tuition is at $8,355. The school offers two comprehensive undergraduate degrees:
Bachelor of Fine Arts in Game and Simulation
Bachelor of Science in Digital Simulation and Gaming Engineering Technology
With a 16:1 student to faculty ratio, Shawnee is able to provide a more personalized educational experience. Additional academic support and hands-on experience is provided in facilities such as the Motion Capture Studio Lab, for simulating game animation and character movements; or at annual events such as the Art and Technology Game Conference which attracts game developers and industry leaders from across the country.
24. University of Pennsylvania (Philadelphia, PA)
In 2004 UPenn launched its Masters in Engineering in Computer Graphics and Game Technology (CGGT). Applicants to the program are expected to have a degree in computer science or engineering, and often have substantial field experience. Though UPenn is better known for its graduate programs, undergraduates interested in game design can still benefit from its BS in Digital Media. The Center for Human Modeling and Simulation, founded in 1975, is one of the oldest of its kind in the world, and has made the university a leader in computer graphics and human/behavioral simulation. The center has produced the famous "Jack" software and industry leaders such as Nick Foster of PDI/DreamWorks and Cary Philips of Industrial Light and Magic. UPenn also runs the SIG Center for Computer Graphics. Alumni of the school are working for:
Pixar
Electronic Arts
Sony
Blue Sky Entertainment
25. University of Texas at Dallas (Dallas, TX)
In 2015 the Art and Technology program merged with the Emerging Media and Communications program to create the School of Arts, Technology, and Emerging Communication at the University of Texas in Dallas. Undergraduate students may enroll in the:
Bachelor of Arts degree in Arts, Technology, and Emerging Communication with concentrations in Animation, Critical Media Studies, Design and Production, Gaming, or Mediated Communication
These are four-year degree tracks with a minimum of 120 credits for graduation. Graduate level studies include:
Master of Arts
Master of Fine Arts
Doctor of Philosophy in Arts, Technology, and Emerging Communication
The curriculum for these degrees emphasizes the relationship of art, music, and narrative with the new and ever-changing forms of technology arising in the world today.
26. Southern Methodist University (Dallas, TX)
Guildhall at Southern Methodist University was founded in 2003, at the request of industry leaders in the area, as a graduate level facility with the primary focus of educating students in all aspects of video game development. Princeton Review has ranked the Guildhall as the number one graduate school for Game Design in 2018. Additionally, the school is the first in the world to offer a Master's degree in Interactive Technology with all four cornerstones of game development available as concentrations:
Art
Design
Production
Programming
The programs and curriculum have been established in collaboration with local studios including:
Barking Lizard
Gearbox
Terminal Reality
NC Sort
Junction Point studios
27. Texas A&M University (College Station, TX)
Texas A&M University hosts a unique opportunity for students through the Department of Visualization in the College of Architecture. Currently the department offers:
Bachelor of Science in Visualization
Master of Science in Visualization
Master of Fine Arts in Visualization
The curriculum for these programs emphasizes an interdisciplinary approach to the creation, design, and development of all aspects of the visual experience. Students are expected to spend at least one semester either studying abroad or participating in an internship experience. Other facilities affiliated with the Department of Visualization for research support and networking opportunities include the [email protected] Lab and the Learning Interactive Visualization Experience (LIVE) Lab.
28. University of Wisconsin – Stout (Menomonie, WI)
For those students interested in Game Production or Design there are number of relevant degrees available at the University of Wisconsin including:
Bachelor of Fine Arts in Entertainment Design with specializations in Animation, Comics and Sequential Art, or Digital Cinema
Bachelor of Fine Arts in Game Design and Development with a concentration in Art
Bachelor of Fine Arts in Graphic Design and Interactive Media with specializations in Communication Design or Interaction Design
There is also one graduate level program, a Master of Fine Arts in Design, offered with a blended delivery. Currently, tuition for the school averages $7,014 for two semesters for an on-campus student.
29. Northeastern University (Boston, MA)
Northeastern University's College of Arts, Media, and Design offers training in Game Design running from undergraduate minors, through graduate degrees. Their program has both a Digital Arts and a Computer Science branch. They also manage the Playable Innovative Technologies Lab which researches various topics such as visual analytics, adaptive lighting, and resource management models. Northeastern applies this hands-on approach to its education system. Students are exposed to a co-op program that gets them working alongside industry giants including:
Microsoft Game Studios
Zynga
Tencent Boston
Tapwalk
SAIC Corporation
Northeastern professor Susan Gold became famous throughout the game design community when she launched the first Global Game Jam. These events bring students from across the world together to develop games based on a common theme.
30. Quinnipiac University (Hamden, CT)
The Bachelor of Arts in Game Design and Development offered through the College of Arts and Sciences at Quinnipiac University has been internationally ranked in the top 30 by the Princeton Review. There are two academic tracks for students to choose from:
Game Art, focusing on creating game characters, architecture, and levels
Game Development, focusing on the structure and rules of games
Students will have ample opportunity for hands-on experience through the Center for Game Development, unique game labs for interdisciplinary team work on game prototypes, internships, and research projects. Students may also wish to participate in the LA program which allows them to intern at successful California gaming companies such as Electronic Arts, Blizzard, or Facebook.
31. Georgia Institute of Technology (Atlanta, GA)
At Georgia Tech, the College of Computing and the School of Literature Communication and Culture have collaborated to provide students with a well-rounded interdisciplinary Bachelor of Science in Computational Media. This joint four-year degree offers a Game Studies focus with a background in the technical, historical, and applied aspects of gaming. Additionally, Georgia Tech offers unique higher-level degrees including the Master of Science in Digital Media and the PhD in Digital Media. Game related research is done through the Experimental Game Lab and the Synesthetic Game Lab. The school also provides Games and Georgia Tech Corporate Travel Grants. These grants enable students to attend conferences and business opportunities the world over.
32. Cleveland Institute of Art (Cleveland, OH)
The Cleveland Institute of Art, (CIA), is a small, specialized school of just over 500 students. It recognizes the need for creative expression to embrace the endless possibilities offered by the information age. Consequently, the school has created a Game Design major headquartered in a former FORD auto assembly factory. Here, students have access to an entire game editing suite, a sound editing and recording studio, a green-screen chroma Key studio, two lighting and shooting areas, and a fully stocked game room. But CIA has more than just fancy equipment to play with. It also has some of the top minds in the business, which is why it has been recognized as one of the best by Animation Career Review.
33. New Jersey Institute of Technology (Newark, NJ)
The College of Architecture and Design manages two schools, the School of Architecture and the School of Art and Design. Founded in 2008, the School of Art and Design has grown to more than 200 undergraduate students and now offers a Bachelor of Arts in Digital Design program, in addition to undergraduate degrees in Industrial Design and Interior Design. Digital Design offers two areas of specialization, the Entertainment track or the Interactive Media/Production track. The curriculum includes a two-year studio sequence and provides 24/7 studio access throughout the semester. Other affiliated labs include the Cintiq-equipped Art Teaching Lab, the Physical Computing Lab, and the Animation lab.
34. New England Institute of Technology (East Greenwich, RI)
The New England Institute of Technology strives to provide students with a well-rounded education in both analytical skills and hands-on training. For students interested in the field of Digital Media there are a variety of programs to choose from. At the Associates and Bachelor levels students can major in:
Digital Media Production
Game Development and Simulation Programming
Graphics, Multimedia and Web Design
Video Game Design
Business Management
Students interested in further education can pursue the Master's/Online program in Information Technology. The majority of students are able to complete the Associates programs in as little as 18 months and the Bachelor's programs in three to four years. The Master's degree will vary based on enrollment status.
35. Rocky Mountain College of Art and Design (Lakewood, CO)
Located at the edge of the Rocky Mountains, the Rocky Mountain College of Art and Design was founded in 1963 as a school for the arts. RMCAD offers both campus and online degrees, with the online programs offering degrees in Bachelor's and Master's. Degree majors include Game Art, 3-D Animation, Art Education, Fashion Design, and Illustration. The online Bachelor's in Game Art consists of 120 credit hours, which offers students a well-rounded education through a liberal arts background with an analytic basis. The 51 core credits required for the degree include instruction in 3-D Computer Animation Motion Studies, Game Animation and Motion Capture, Character and Level Design, Lighting and Texture, and Game Shade Development. Standard video game software is used as the basic educational tool. Instructors encourage creativity and innovation.
36. Champlain College (Burlington, VT)
At Champlain College the self-consciously "upside down" curriculum gets students studying what they are most passionate about from the first day of class; this is all the more important for an applied field like video game design. Here undergraduate students learn about varied aspects of Game Design, including systems design, level design, narrative design, game engine design, and studio collaboration. In addition to their successful undergraduate program, Champlain also offers a prestigious Master of Fine Arts degree in Emergent Media that focuses on filling a student's portfolio with substantial projects, and offers many study abroad programs in places like Dublin or Montreal. The school also offers its annual senior show which allows students to showcase their work before an audience well attended by industry leaders.
37. Becker College (Worcester, MA)
Students at Becker College interested in game design can earn a degree in Interactive Media Design. This degree has two concentrations: Game Development and Programming or Game Design. Students have access to a high-performance computer lab, a six camera video motion capture system, 3-D design software, and a growing number of additional, advanced technologies. In April 2011, the Commonwealth of Massachusetts designated Becker as the home of the Massachusetts Digital Games Institute (MassDiGI). This statewide institute is a productive think tank at the cross section between industry, academy, and government that fully taps into Massachusetts favorable location as the 4th largest video game cluster in the U.S.
38. Kennesaw State University (Kennesaw, GA)
As a part of the University System of Georgia, Kennesaw State University maintains high standards of academic excellence and a student-centered curriculum throughout all departments. The Department of Software Engineering and Game Development is no exception. Undergraduate degrees offered by the department are the:
Bachelor of Science in Software Engineering
Bachelor of Science in Computer Game Development
Minors are also available in the same fields. The graduate programs of the department are the:
Master of Science in Software Engineering
Graduate Certificates in Software Engineering Foundations or Software Engineering
Course scheduling is now easier for students with more and more courses offered in the evenings or entirely online.
39. Case Western Reserve University (Cleveland, OH)
The Case School of Engineering manages two academic and research oriented divisions: the Computer Science program and the Electrical, Computer, and Systems Engineering tracks. Undergraduate and graduate degrees are offered in:
Computer Science
Computer Engineering
Systems and Control Engineering
Electrical Engineering
Data Science and Analytics (for undergraduates only)
Students can further specialize in a variety of minors:
Electronics
Computer Engineering
Computer Science
Computer Gaming
The Computer Gaming minor requires 16 credit hours to complete the following courses:
Intro to Data Structures
Intro to Computer Game Design and Implementation
Computer Graphics
Advanced Game Development Project
Intro to Artificial Intelligence
40. University of Michigan-Dearborn (Dearborn, MI)
U of M's Extended Learning and Outreach branch offers the Graduate Certificate in Game Design on campus and online. For admittance to the Certificate program, students must have an overall G.P.A. of 3.0 or higher in a Bachelor's degree of Engineering or Computer Science. Additionally, students should already be enrolled in a degree program at the University of Michigan. If not already enrolled, applicants must apply as non-degree seeking. The Certificate consists of 12 credit hours, and is designed to provide theoretical and real world instruction in programming video games. Core classes will detail game programming methods. The Certificate's electives classes are designed to strengthen student's software engineering and computer science abilities that are relevant to video game programming.
41. Ringling College of Art and Design (Sarasota, FL)
Ringling has a particularly adept gaming art program. Undergraduate degrees offered related to the field include:
Game Art
Graphic Design
Illustration
Motion Design
Photography and Imaging
Virtual Reality Development
Visual Studies
The school has been recognized for its successful animation multiple times. In 2013 Ringling students won gold and bronze in the student academy awards, and Ringling alumni were a part of the Oscar winning Frozen animation team. This eclectic arts school also offers its students ample training in all the traditional, technical areas that game designers need such as audio and programming. Multiple summer art programs and courses are also available to a variety of students.
42. Liberty University (Lynchburg, VA)
The Bachelor of Science in Information Technology offers a concentration in Game Design. The course consists of 120 credits, and 30 hours of upper-level courses is required. Classes include instruction in:
C# Programmin
Digital Imaging
3-D Graphics
The online Bachelor of Fine Arts in Studio and Digital Arts: Graphic Design focuses on digital art in particular. Course topics may include:
Fundamentals of Design
Animation
Publication Design
Vector Illustration
Typography
Students applying to this program must submit a portfolio for admittance. The degree consists of 120 total hours, which includes 30 hours of upper level courses. Getting a degree in Graphic Design prepares students for an opportunity to work in the artistic side of video game development.
43. Abilene Christian University (Abilene, TX)
Abilene Christian University's College of Business Administration hosts the School of Information Technology and Computing. There are five undergraduate majors for students to choose:
Computer Science
Computer Science and Math with Teacher Certification
Digital Entertainment Technology
Information Systems
Information Technology
Those enrolled specifically in the Bachelor of Science in Digital Entertainment Technology will be required to complete 128 credit hours with three areas of specialization to choose from:
Film and Media Production
Digital Design
Game Development
Hands-on learning experiences and networking opportunities are offered in the form of various clubs and activities. These may include the:
Digital Entertainment Technology club
Film Fest
LA Film School
Springboard Ideas Challenge
Women in Technology group
44. University of Denver (Denver, CO)
Located in the scenic Rocky Mountain region, the University of Denver was established in 1864, making it the oldest independent private institution of higher education in the area. The largest and most diverse unit at the school is the Division of Arts, Humanities, and Social Sciences. The more than 70 undergraduate or graduate degrees available through the Division include the Emergent Digital Practices program and the Media, Film and Journalism Studies. Video Game Development is under the Bachelor of Arts in Emergent Digital Practices. This degree requires a total of 60 credits for completion. Students enrolled in this program are required to have a minor, second major, or dual-degree in another discipline. Courses include:
Game Design: Paper to Digital
Making Critical Games
Making Educational Games
Data Visualization
Advanced Video Art
45. University of California (Irvine, CA)
The Donald Bren School of Information and Computer Science began in 1968. In 2002 it became California's first Computer Science school. There are currently three departments, Computer Science, Informatics, and Statistics, which offer a total of eight majors. The Bachelor's of Science major in Computer Game Science includes classes such as:
Introduction to Film and Visual Analysis
Computer Games and Society
Discrete Mathematics for Computer Science
Game Technologies and Interactive Media
With nearly 30 electives to choose from, students may specialize in subjects including mobile games, software design, and world building. Before graduation students must complete a two-quarter capstone course which requires a team effort in designing and implementing a new game from the ground up under the supervision of game designers from the local industry.
46. University of Texas (Austin, TX)
At the University of Texas, the Game and Mobile Media Applications Program is a conglomerate certificate program combining the expertise and curriculum points from the Center for Arts and Entertainment Technologies, the College of Fine Arts, the Computer Science Department, and the Radio-Television-Film Department. Students will gain comprehensive background knowledge from experienced professors and leaders in the field. The degree finishes with a cumulative Capstone Course which assimilates students from all disciplines for a team project. Students must work together to develop a new 2-D or 3-D game or new mobile app. The Denius-Sams Gaming Academy at the University of Texas was also the first trial program in America led and taught by gaming industry executives Warren Spector and Paul Sams.
47. Southern Illinois University (Carbondale, IL)
The Department of Radio, Television, and Digital Media at Southern Illinois University offers six areas of specialization for undergraduate majors:
Digital Media Arts and Animation
Electronic Journalism
Electronic Sports Media
Media Industries
Radio/Audio
Television/Video Production
Each track requires a minimum of 120 credit hours with 21 credit hours dedicated to the chosen specialization and its electives, and 12 to 18 credit hours for the required department courses. The core courses of the department include:
Understanding Media
Introduction to Media Production
Media, Law, Policy and Regulation
Electronic Media in Society
Students in the Digital Media Arts and Animation track can expect to gain a thorough understanding of 2-D and 3-D computer animation, creative storytelling, and digital art creation.
48. George Mason University (Fairfax, VA)
Computer Game Design at George Mason University is offered as a Bachelor's or a Master's of Arts. At the undergraduate level, the Computer Game Design degree requires a total of 120 credits including 40 credits for Core courses, 53-54 credits for Major courses, a minimum of 12 credits for Digital Medial Electives, six to eight credits of Visual Art electives, and six to nine credits for General Electives. The Master's level required an additional 36 credit hours for graduation including 22 credits for Core courses, nine credits for Electives, and five credits for the Comprehensive Experience. Internships are necessary for both degrees. The curriculum for the Computer Game Design programs has been modeled after the International Game Developers Association's most recent 'Curriculum Framework' for the Study of Games and Game Development.
49. Miami University (Oxford, OH)
Miami University has been home to the Armstrong Institute for Interactive Media Studies since 1996. There are a number of programs available for the 300 enrolled students to choose from including a Graduate Certificate in Interactive Media Studies and a Master's in Fine Arts in Experience Design. These are offered in partnership with the Graphic Design department. There are four focus areas of the Institute: Digital Innovation Centers, Center for Research in User Experience, Game and Learning Lab, and Virtual Reality/John Smale Visualization Lab and Center. The Huge Immersive Virtual Environment, or HIVE, at Miami University is the largest space devoted to a virtual reality system in the world. It features a state-of-the-art position tracking system and over 1,000 m2 of tracking space in which users can walk freely while wearing a head-mounted display.
50. High Point University (High Point, NC)
The Nido R. Qubein School of Communication at High Point University creates a communal atmosphere with interdisciplinary research and networking between 750 scholars within disciplines. Within the 128-credit hour Bachelor of Arts in Communication there are seven sequences, or areas of specialization, from which to choose:
Electronic Media Production
Game and Interactive Media Design
Journalism
Media and Popular Culture Studies
Sport and Event Management
Sport Communication
Strategic Communication
Required course work for the Game and Interactive Media Design sequence may include:
Theory and Criticism of Games
Communication Law and Ethics
Human Communication
The majority of courses are weighted at four credits each.
51. University of Miami (Coral Gables, FL)
In the School of Communication at the University of Miami, students may enroll in a unique graduate level program in the field of Interactive Media. This 45-credit hour Master of Fine Arts degree provides personalized hands-on training and field networking opportunities through a number of interdisciplinary research facilities including the:
Collaboration Innovation Lab
Interactive Media User Experience Lab
New Experience Research and Design Lab (NERDLab)
Koenigsberg and Nadal Interactive Media Center
Focus areas oar offered in user experience design/user interface design, game design, and data visualization. Courses will cover a variety of essential topics such as:
Human-computer interaction
Wearables
VR and other emerging technologies
52. University of California (Santa Cruz, CA)
A small film studies program began at the University of California, Santa Cruz in 1973. As the program expanded it gradually initiated further degree tracks and was soon renamed as the Department of Film and Media Studies. Available degrees may include:
B.A. in Art and Design: Games and Playable Media
B.S. or M.S. in Computer Science: Computer Game Design
B.A., M.F.A., or Ph.D. in Film and Digital Media
At the graduate level, the curriculum requires a set of six core courses together with eleven (or five for the Ph.D.-only) supplemental/elective courses. Both undergraduate and graduate courses are designed to be interdisciplinary and international in scope. Departmental affiliations include the Center for Black Studies Research and the Program Director of Race and Technology Initiative.
53. The Art Institute Online (Pittsburgh, Pennsylvania)
The Art Institute Online consists of 50 art schools located across the U.S. The Bachelor of Science in Game Art and Design program includes Design Fundamentals, Image Manipulation, Digital Story Telling, Game Modeling, and Game Design and Game Play. A total of 55 courses and 180 credits are required for graduation. Students are given instruction in developing their portfolio and developing their own games. A certificate program in 3-D Modeling for Games is also offered. Having an Associate's degree is a prerequisite, and 13 courses or 39 credits are required for graduation. Courses include Game Modeling, Life Drawing and Gesture, Hard Surface and Organic Modeling, and Environmental Modeling. The Career Services department at The Art Institute helps students find employment after graduation.
54. DePaul University (Chicago, IL)
DePaul University manages the College of Computing and Digital Media which is comprised of three schools: Cinematic Arts, Computing, and Design. For students interested in new technology, designing and embedding games, or studying social practices, the School of Design is the right choice. There are three undergraduate programs offered:
B.S. in Game Design
B.F.A. in Graphic Design
B.S. in Interactive and Social Media
Graduate students have four degrees to select from including:
MA in Digital Communication and Media Arts
MS in Experience Design
MFA in Game Design
MS in Human-Computer Interaction
At the Doctoral level, only the Human Centered Design track is available at this time. Experienced faculty members include Doris Rusch, Brain Schrank, and Allen Turner. Research and creative activity areas include Animation, Human-Computer Interaction, Screen Writing, and Visual Computing.
55. Ferris State University (Big Rapids, MI)
At Ferris State University, the College of Education and Human Services manages the School of Digital Media. The available undergraduate degrees include:
Bachelor of Applied Science in Digital Animation and Game Design
Bachelor of Science in Digital Media Software Engineering
Bachelor of Science in Television and Digital Media Production
An Associate of Science degree in Digital Media is also offered. Graduate level studies are not currently available in this field. Throughout their studies students will compile a competitive portfolio and gain internship experience with industry leaders. As standard four-year undergraduate degrees, students will be expected to complete a minimum of 120 credits before graduation. Tuition is currently set at $406 per credit hour for in-state residents or $609 per credit hour for non-residents.
56. New York Film Academy (New York City, NY)
Producer Jerry Sherlock founded the New York Film Academy in 1992 on the principle of learning by doing. Welcoming to all students, no previous experience in programming is required to attend the Academy. The range of visual and performing arts degrees includes:
Broadcast Journalism
Documentary Film-making
Game Design
3-D Animation and Visual Effects
Screenwriting
Game Design is one of eight programs managed by the Visual Arts School. There are four tracks to the program including: Master of Fine Arts, Bachelor of Fine Arts, Associate in Fine Arts, or One-Year Conservatory in Game Design. All of the programs maintain a curriculum immersed in the methodology of Playcentric Design. The school at large also maintains several collaborative efforts with museums and major art institutions to expose young adults to the culture of film-making.
57. Cogswell College (San Jose, CA)
Located in the heart of Silicone Valley, Cogswell College offers a hands-on project based curriculum centered on creating industry leaders in fields of technology and digital art through entrepreneurship. Programs offered include undergraduate studies in:
Game Design and Development
Digital Audio Technology
Digital Art and Animation
Students learn in studio environments with professional grade equipment from industry experienced professors. Students will develop a professional level portfolio, which will be critiqued by both professors and peers alike, throughout their studies for a competitive edge in the work field. Alumni of the Cogswell College have gone on to work for companies such as:
Dream Works
Blizzard Entertainment
Microsoft
Apple
Pixar
58. Indiana University – Purdue University (Indianapolis, IN)
Established in 2014, the Media School at Indiana University is comprised of the much older journalism program, film studies, and telecommunications department. The degree tracks offered through the Media School include a Bachelor of Arts in Journalism or Media and a Bachelor's of Science in Game Design. Graduate studies are also available. The Game Design degree maintains a system based approach curriculum. Students have the option to complete up to three Media School specializations. However, in place of the concentration students may complete up to 45 credit hours of courses focused on the skills and knowledge required of game designers. Research centers and affiliates of the Media School include the:
Center for International Media Law and Policy Studies
Institute for Communication Research
IU Cinema
National Sportscaster and Sportswriters Association
59. Eastern Kentucky University (Richmond, KY)
Eastern Kentucky University is offering the first game design major of its kind in the state. Students will need to enroll through the Department of Computer Science in the Bachelor of Computer Science degree and select the concentration in Interactive Multimedia. A minor in Game Content Design is also available as recently as the fall of 2017. The 120 credit-hour undergraduate curriculum will cover essential topics including graphics programming, 3-D modeling and animation, and multimedia systems. The goal of the program, with the help and support of the Eastern Kentucky University Gaming Institute, is for students to design, develop, and publish video games on a professional level with a complete understanding of the theories behind gaming.
60. California Institute of the Arts (Valencia, California)
Established in 1961 by Walt and Roy Disney, the California Institute of the Arts has been recognized as the first degree-granting institution of its kind in the nation. Focusing specifically on the visual and performing arts, admission to the school is competitive and requires a demonstration of artistic merit. Currently there are nearly 1,500 students in attendance within six major schools of study: Art, Critical Studies, Dance, Film/Video, Music, and Theater. Game Design is currently a non-credit program offered through the Online Extended Studies with Fee-based Certificates available. The five-course series covers: Intro to Game Design, Story and Narrative Development for Video Games, World Design for Video Games, Character Design for Video Games, and a Capstone project defining the Art and Concepts of your game.
61. The Digital Animation & Visual Effects School (Orlando, FL)
Affectionately known as the DAVE school, the Digital Animation and Visual Effects School was co-founded by Jeff and Amy Scheetz. No previous computer graphics experience is necessary to apply. There are four major areas of study Visual Effects Production, Game Production Program, Motion Graphics, and Production Programming. Faculty members include Roger Borelli, Alexander Llanos, Tom Bremer, and Jessica Kipikasha. The 15-month Game Production Certificate Program covers five topics: Digital Modeling and Sculpting, Fundamentals of Computer Animation, Video Game Production, Interaction and Game Systems, and the Final Game Project Development. DAVE school graduates have been hired by companies such as ActiVision, EA, Mindwalk Studios, and Naughty Dog.
62. Academy of Interactive Entertainment (Seattle, WA)
Founded in 1996 as a non-profit institution, the Academy of Interactive Entertainment is the first organization of its kind in the world to offer advanced specialized training in 3-D animation for the field of video game development. The Academy manages seven campus locations, two of which are in the United States, and maintains a strong online presence for distance learners. As more of a vocational school with hands-on training than a research university, AIE offers professional two-year advanced diplomas in:
Game Art and Animation
Game Programming
3-D Animation and VFX for Film
Game Design and Production
Alumni from the school have achieved successful careers for companies including 2K Games, Blizzard Activision, Rockstar Games, Sony, and Ubisoft.
63. Academy of Art University (San Francisco, CA)
Established in 1929, by artists for artists, Academy of Art University has grown to become the nation's largest accredited private art university offering degrees, personal enrichment courses, portfolio and teacher grants and high school scholarships in 29 unique programs. The School of Game Development offers the Bachelor of Science in Game Programming, which is the first BS degree at the Academy. Students can learn 3-D modeling, digital drawing, texturing, and engineering and programming for game creation and design, among other skills. Students can also learn to write code and understand the math that goes into programming game creation.
64. Woodbury University (Burbank, CA)
Woodbury University was founded n 1884. Its exponential growth and progressive outlook, among other factors, gained the school recognition as a National College of Distinction. There are more than 20 practice-based professional and liberal arts undergraduate and graduate majors available. The School of Media, Culture, and Design at Woodbury offers a Bachelor of Fine Arts Game Art and Design program. There are two concentrations within the major: Game Art or Game Design. Students who study Game Art will focus on 2-D and 3-D character and environmental designs, while students studying Game Design will learn play mechanics, scoring systems, and prototyping. The Game Art and Design programs received Plan Approval from the National Association of Schools of Art and Design in 2012.
65. Bradley University (Peoria, IL)
In 1897 the Bradley Polytechnic Institute was established and after years of growth and expansion the Institute was rededicated as a four-year college in 1920 and was granted University status in 1946. Through the Slane College of Communications and Fine Arts at Bradley, students may register for the Bachelor of Arts or Bachelor of Science in Game Design. This undergraduate curriculum concentration exposes students to topics including gameplay, visual and audio media, and storytelling and conception. Students may also have ample opportunity to participate in team work with other professional programmers and artists. Bradley also offers an Interactive Media Program which works in conjunction with the Departments of Art, Computer Science, and Theater Arts. Concentrations for this program include Animation and Visual Effects, Game Design, and Web and Application Design.
66. Gnomon School of Visual Effects (Los Angeles, CA)
The Gnomon School of Visual Effects is located in in the heart of Hollywood within the Television Center Studio Lot. Founded in 1997 by Alex Alvarez, the school offers over 100 individual courses for professional enrichment which run 1 – 10 weeks in duration, in addition the the full-time two- and three-year certificate programs. The Entertainment Design and Digital Production program runs for three years and is targeted towards beginners in the field. A shortened two-year program is offered for students at an intermediate level. Resources available to the students include nine computer labs, two cycloramas, one green screen stage, and one gallery. Alumni include Alberto Abril – Animator for the movie Zootopia, Eric Araujo – Effects Artist for the movie Frozen, and Nathan Boyd – Senor Surfing Artist for Blizzard Entertainment.
67. Laguna College of Art and Design (Laguna Beach, CA)
With accreditation from both the Western Association of Schools and Colleges and the National Association of Schools of Art and Design, Laguna College has established itself as an elite institution. Founded in 1961, the school was originally known as the Laguna Beach School of Art. There are currently five undergraduate majors and a graduate department which cover the topics of Drawing and Painting, Illustration, Design and Digital Media, Animation, and Game Art/Art of Game Design. The Masters of Fine Arts in Art and Game Design is a two-year program which requires a total of 60 Units before graduation. Students will be exposed to topics such as Mechanic Based Game Analysis, Prototyping, and Specialized Programming. The curriculum focuses on the processes of both the creation and the development of games.
68. Maryland Institute College of Art (Baltimore, MD)
Recognized as the oldest institute for higher education specializing in the arts in America, the Maryland Institute College of Art was founded in 1826. Originally known as the Maryland Institute for the Promotion of the Mechanic Arts, the school is also known for having the most study abroad programs of any art college in the United States. The various programs include 18 majors, 19 studio concentrations, seven liberal arts minors, and various dual degrees. At the graduate level there are a total of 19 programs which lead to the MFA, MA, MBA, MAT, MPS, and post-baccalaureate certificate. The Bachelor of Fine Arts in Game Design introduces students to various topics including 2-D and 3-D Game Design, Fantasy Art, 3-D Environments, and UI Design for Games and Apps.
69. Stony Brook University (Stony Brook, NY)
At Stony Brook University more than 25,000 students are enrolled within four colleges and nine schools. There are over 200 undergrad programs and 140 grad programs offered. The College of Arts and Sciences was formed in the early 1990's as a merger between the divisions of Humanities and Fine Arts, Life Sciences, Physical Sciences and Math, and Social and Behavioral Sciences. Today the college is comprised of 26 departments and 15 academic centers. Within the College, the Art department offers two tracks: Art History and Criticism or Studio Art. The undergraduate program in Studio Art offers a Digital Arts Minor which requires 21 credits for completion. Students may select Production Courses and Theory and Culture Courses which cover Computer Game Programming, Design of Computer Games, and Video and Computer Game Culture.
70. Otis College of Art and Design (Los Angeles, CA)
Established in 1918, the Otis College of Art and Design enrolls more than 1,100 full-time students and employs over 400 expert faculty members. Norman Rockwell was an artist-in-residence at Otis College in the 1940's and it is said that many of his well-known Saturday Evening Post covers used other Otis College students as models. Of the 11 Bachelor of Fine Arts degrees offered, it is the Digital Media track which offers concentrations in Animation, Game and Entertainment Design, and Motion Design. The Animation track focuses on storytelling, character design, and acting using both 2-D animation and 3-D computer-generated imagery. Game Entertainment and Design is for students interested in creating the gameplay, environment, story line, and characters of interactive games, apps, and websites. Finally, Motion Design combines typography, graphics, film making, video, images, and sound to communicate ideas.
71. The Art Center College of Design (Pasadena, CA)
The Art Center College of Design was founded in 1930 as a private nonprofit institution which has been fully accredited by the WASC Senior College and University Commission and the National Association of Schools of Art and Design. There are 11 undergraduate degrees and seven graduate degrees offered. The Entertainment Design program offers two main tracks of study. The Concept Design concentration focuses on the creative skills required of entertainment industry concept designer, while the Character Animation concentration studies the nuances of designing, modeling and bringing to life appealing characters through 3-D and 2-D animation. Each program requires a total of 144 Units to be completed before graduation.
72. University of Tulsa (Tulsa, OK)
The University of Tulsa's Tandy School of Computer Science is located in the College of Engineering and Natural Sciences. In 2015 the School created the Bachelor of Science degree in Computer Simulation and Gaming. Students will receive a computer science core curriculum with interdisciplinary courses in creative writing, graphic art, music and sound engineering, and more. The computer science core will cover topics such as:
3-D Modeling
Animation
Production
Hardware Programming
Tandy School supplements the academic classes with events such as the annual Heartland Gaming Expo for the exhibition of student work and challenging gaming-related competitions.
73. Marist College (Poughkeepsie, NY)
When it comes to the study of technology, the Marist College has numerous opportunities including specialized facilities such as the Institute for Data Center Professionals, the New York State Cloud Computing and Analytics Center, and the Institute for Leadership Development. Its Bachelor of Arts in Media Studies and Production program offers an Interactive Media and Game Design Concentration. Courses for this track include Media Literacy, Ethics and Gaming, Video Production, and 3-D Modeling and Animation. In addition to the Bachelor's degree, Marist offers a summer Pre-College program in Game Design for high school juniors and seniors through an online bridge program. Upon successful completion of the Summer Game Institute, each student will earn three transferable college credits for the Marist College course, Introduction to Gaming.
74. Edinboro University (Edinboro, PA)
Edinboro Academy was established as a private training school for teachers in 1857. The institution steadily grew and gained University status by 1983. Today there are five academic schools which manage a total of 22 departments. Degree tracks include 123 Bachelor's, 16 Graduate, and 10 Certificate programs. The College of Arts, Humanities, and Social Sciences hosts the Art Department. Majors and programs offered through the department include Cinema, Graphic and Interactive Design, and Illustration. Students enrolled in the Graphic and Interactive Design track will receive background skill sets and knowledge in the first two years. In their junior years students will have a number of specializations to choose from including motion graphics, branding, or design history and theory. The various programs at the University are accredited by the Middle States Commission on Higher Education.
75. Baker College, (Flint, Michigan)
Baker College is a private school in Flint Michigan. Founded in 1911, offering on campus and online degrees, including Associate's, Bachelor's, Master's, Doctorates, and Certificates. Industry video game developers give insight and guidance to the curriculum, which is updated regularly. Baker offers the Bachelor of Science in Game Software Development online, focusing on software engineering in gaming development and animation. Students learn the industry standards that are most current and relevant. This online degree prepares students for entry-level positions upon graduation. Classes include:
Database Fundamentals
3-D Character Design
C++ Programming
Principles of Computer Science
Game Scripting
A total of 177 quarter hours are required to graduate.
76. Lawrence Technological University (Southfield, MI)
Though formally founded in 1932 as a private institution by Russell E. Lawrence, the Lawrence Technological University can trace its history back to the brainchild of Henry and Edsel Ford. With the key figures of the industrial revolution as inspiration, the University grew to more than 4,000 students enrolled within four colleges: Architecture and Design, Arts and Sciences, Engineering, and Management. The College of Arts and Sciences has three departments main Humanities/Social Sciences and Communication, Mathematics and Computer Science, and Natural Sciences. Degrees available through the departments range from undergraduate certificate through Graduate certificates and Pre-Professional Programs. Under the Mathematics and Computer Science department there are 12 programs including Game Development, Intelligent Systems, Game Art, and Robotics.
77. American University (Washington, D.C.)
The School of Communication and the College of Arts and Sciences as American University jointly offer a Master's degree program and a graduate certificate program in the field of Game Design. The curriculum of the 36-credit hour Master's degree emphasizes game design and game engagement mechanics. Students have up to nine credit hours to dedicate to electives and a variety of concentrations. Real-world projects and hands-on experience are obtained through facilities such as the American University Game Lab and the Game Studio. Students may take advantage of the expertise from field experienced professors with a small student to faculty ratio of four to one.
Video Game Design Careers | FAQ
1. What Are Some Video Game Designer Salaries?
The median salary for Game Designers is $59,695.00, according to PayScale. The lowest entry level salary is $34,557.00, and the highest level salary is $103,993.00. The median salary for Game Artists is $50,632.00, according to PayScale. The lowest entry level salary is $31,781.00, and the highest level salary is $75,891.00.
2. What Jobs Can You Get With a Game Design Degree?
A game design degree can qualify you for jobs like:
Game Designer
Game Tester
Creative Game Director
Game Marketer and PR
Game Software Developer and Programmer
Game Audio Engineer
Game Animation and Graphic Design Majors may work as
Game Animators
Game Artists
2D and 3D Artists
Graphic Designers
Best Game Design Colleges Ranking Guidelines
As usual at SuccessfulStudent.org, this ranking was made for the benefit of students, to help make sense of education options in Game Design and Game Art. Factors that went into consideration of the ranking were factors that are important to students, such as well rounded academics, cost, career prospects in the gaming industry, cutting edge technological instruction, a track record of graduates making an impact in commercial video games, and proximity to video game and entertainment epicenters.
Video Game Design Colleges | Frequently Asked Questions
1. What college major is for Video Game Design?
Here are a few standard majors for a bachelor's degree in Game Design: Using Southern New Hampshire University as an example:
Online Bachelor of Art in Game Art and Development
Online Bachelor of Science in Game Programming and Development
Online Bachelor of Science in Information Technologies – Game Design and Development
Video Game Design generally falls into these two categories: the art and storyline side, and the technical programming and development side. If the major is for Game Art, Animation and/or Graphic Design, generally speaking, it will be a Bachelor of Arts degree. If the degree is for the technical side of Game Design, such as programming or information technology, it will be a Bachelor of Science degree. It's important to keep this is mind when deciding which major to choose for Game Design. Are you interested in the art (animation and graphic design), or the computer science side (programming and development)?
2. Why do Game Designers attend college?
Game Designers attend college to learn the tools and skills necessary for getting hired by professional Game Design developer companies, such as EA Sports. Professional Game Design requires technical abilities. Even game art majors learn how to use industry standard tools in digital animation. Given the many options for degrees in Game Design now offered by on-campus and online colleges, students can choose from a variety of specializations, such as Game Art, Animation, Graphic Design, Game Development, and Computer Science with emphasis in Games. These degree options allow game design students to specialize in these game design fields, and potentially pursue for employment after getting a degree.
3. Is going to college for Game Design worth it?
Yes, in two ways: growth and salary. Concerning growth, there is a growing demand for game designers and game artists according to the Bureau of Labor Statistics. In 2019, Multimedia Artists and Animators had a growth rate of 4%, adding 2,800 more positions to be filled by 2029. The median earnings for Multimedia Artists and Animators in 2019 was $75,270.00.
4. What should I study for Game Design?
The question What College Major is for Video Game Design? (above) helps answer this question. It really depends on whether a student would like to work in the art/conceptual domain, such as animating and creating storylines for games, or in the technical side of programming and development. Both are necessary for the game to be designed and completed. The story, animation, and graphics are usually Bachelor of Arts degrees (BA). The technical degrees are Bachelor of Science degrees (BS). Animation and Graphic Design | Game Designers: Students who want to work in animation and graphic design will study digital arts. This includes learning visual storytelling, learning to use digital graphics in 2D and 3D, and technical equipment that is used as the medium for animation and graphics.
5. Is Game Design hard?
The answer to this question depends on your skill set and capabilities. Are your skills oriented more towards animation and graphic design, and/or the storyline behind games? Then a bachelor of arts in Animation, or Graphic Design would likely be easier than the technical bachelor of science degrees. However, if your skills are more technical, then the bachelor of science in Game Development would be easier. Generally speaking the bachelor of arts is considered the easier degree, given its lack of technical requirements.
6. Does Game Design require math?
Yes. Math is behind the programming and art at every level of game design. However, there are tools that animators use that calculate the math behind the art's rendering, so that the artist can just draw using the tools of the trade (without needing to perform the calculations). Math is used more directly by programmers. Kinds of math used in Game Design are algebra, applied mathematics, trigonometry, and calculus.
7. Is it hard to become a Game Designer?
This question seems to imply the question of whether it's hard to get a Game Design degree. If the classes are difficult because of the nature of the subject matter and instruction, then yes, it will be difficult to become a Game Designer. If these classes are easy for a game design student, then it will not be hard to become a Game Designer. Once you've earned an accredited degree in Game Design, getting a job and becoming a Game Designer may be hard depending on the job market, but it may also be as easy as applying to whatever video game development companies are hiring.
8. What skills do you need to be a Game Designer?
Game Designer's main skills are animating, drawing, graphic design, and storylines and game conceptualization for Game Art careers. Game Designers who develop and code the games need computer science skills such as programming languages, math, and software development. These are the more tangible or measurable skills. Intangible skills that would be helpful would be imagination, a love of video games, ability to devise compelling game concepts and storylines, and the ability to take abstract concepts and make them understandable to others, which is the ability to communicate well.