Degree and Career Guide for School Counseling
What is a Master in School Counseling Degree?
The programs typically emphasize meeting the personal, social, emotional, academic, as well as career readiness needs of all students. Master in School Counseling degree programs cover techniques utilized in counseling individuals and groups within culturally and economically diverse populations.
Available Master's degrees include a Master of Science, Master of Arts, and Master of Education.
Master's in School Counseling degree programs typically include courses such as:
Child and Adolescent Development and Treatment
Counseling Children
Human Development Across the Lifespan
Program Development and Evaluation for School Counselors
Counseling Modalities in a School Settings
Educational Assessment and Intervention
Group Counseling
Concepts of Family Systems
The degree programs typically include an internship and/or a practicum. Master in School Counseling programs typically prepare individuals to serve as counselors in elementary, middle, and high school settings (K-12).
What are the Typical Requirements for a Master in School Counseling Degree Program?
Applicants typically need a bachelor's degree from an accredited four-year college or university. Some schools also request a statement of purpose which indicates a commitment to working with children and youth in a school environment.
Some Master in School Counseling programs give additional consideration to applicants who have counseling-related experience and/or experience working with children and youth. Some of the programs require applicants to provide letters of recommendation.
Can Individuals Enroll in a Master in School Counseling Program with an Undergraduate Major other than Psychology or Education?
Many of the programs accept individuals with undergraduate majors in areas besides psychology and education.
How long does it take to complete a Master in School Counseling Degree Program?
Most Master's in School Counseling degree programs require two years (four semesters) of full-time study, however some schools offer programs which can take 14 months to complete. Students taking the degree program part-time typically complete the degree in 3-4 years.
Do Individuals need a Master's Degree to Work as a School Counselor?
Many states require an individual to have a master's degree to work as a school counselor.
What is the Typical Path to become a School Counselor?
Obtain a bachelor's degree in counseling, psychology, or a related subject.
Acquire a master's degree in school counseling or a closely related subject.
Finish an internship or equivalent, on a state's requirements.
Complete the state's exams for counselors.
Acquire a counselor's license.
School counselors are certified/licensed professionals with at least a master's in school counseling degree. Appropriate fields of graduate study in most states to qualify an individual for a school counseling career include school counseling and child psychology.
Some schools prefer school counselor candidates to also have a teaching certificate and a few years of teaching experience.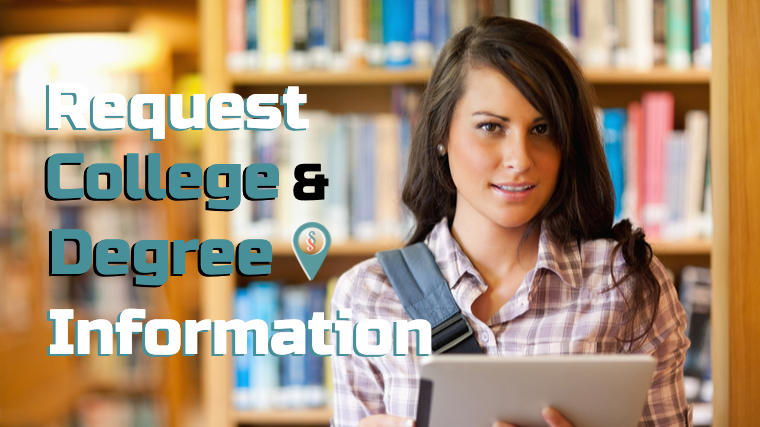 Do you need a School Counseling Certificate or License to practice as a School Counselor?
Many states require a counselor to obtain a school counseling certificate or license to work as a school counselor. The rules for certification vary from state to state; individuals should check with their state's board of education regarding requirements.
Do you need a Teaching Certificate to become a School Counselor?
Many states do not require teaching experience or a teaching certificate for school counselor certification. Some states require professional school counselors to have previous teaching experience. Some school districts may give preference in hiring counselors with teaching credentials.
Can you Work in other States with a School Counseling License from a Specific State?
Often yes, for example some of the CACREP-accredited School Counseling Program meets the requirements for working in other states.
If you have Certification in a Specific State can you obtain Certification in other States?
Each state has its own requirements and some do require previous experience as a teacher. Contact the State Department of Education for information for.
Do Master in School Counseling programs have Specialized Accreditation?
Many of the Master in School Counseling degree programs typically have accreditation from the Council for Accreditation of Counseling and Related Educational Programs (CACREP). The Master's in Psychology and Counseling Accreditation Council (MPCAC) accredits a small number of school counseling programs in the United States.
How does a CACREP Accredited Program help Individuals in the Program?
A CACREP accredited program indicates the program has gone through evaluation and the content and quality of the program meets standards the profession has set. CACREP accreditation indicates a program includes appropriate knowledge and skill areas as well as the program is stable, professionally and financially.
CACREP accreditation ensures the quality of counselors who graduate from the program to work with K-12 students. CACREP accreditation facilitates state licensure through ensuring a program provides specific content areas and clinical experiences. What are the Goals of an Accredited Master in School Counseling Program? According to CACREP:
Stimulate self-evaluation, development and self-directed improvement
Provide a system for accountability
Provide ongoing consultation
Provide peer recognition
Enhance the program's reputation
Provide a cost effective review mechanism since trained volunteers who donate their time and expertise complete most of the work
What can you do with a Master's Degree in School Counseling?
Graduates of a Master in School Counseling degree program, typically serve as a school counselor in grades K - 12. Some graduates seek licensure for private practice, work in higher education settings, or obtain various types of roles.
What does a School Counselor do?
School counselors support the entire student body with academic, career, and social/emotional issues in K-12 education. They're also involved in school-wide prevention and intervention, working with partners in the school community such as teachers, administrators, parents, and the larger community.
School counselors evaluate a student's skills, strengths, weaknesses, career goals, and interests. They may work in a district supervisory role or in a college counselor education program. They're involved in areas such as:
Providing counseling to individual students
Advocating for students at individual education plan meetings, school attendance review boards and student study teams
Interpreting cognitive, aptitude and achievement tests
Providing suggestions to teachers for effective classroom management
Individual student academic program planning
What Role do School Counselors have with College Education?
School counselors emphasize postsecondary options, including at the elementary school level. School counselors expose students to various careers and emphasize improving skills to help students access and achieve their goals.
Due to many careers requiring a college degree, school counselors are typically well-versed in the various types of information students need to help them apply to college and have success at college.
Master Degree in School Counseling Salary Information
School and career counselors had a median annual wage of $55,410 in 2017. (Source: Bureau of Labor Statistics)
Employment Forecast for School Counselors
Several factors, including state and federal economic indicators, retirements and local, state, and possibly federal school counseling program expansion initiatives, influence the job outlook for school counselors. The Bureau of Labor Statistics forecasts 13 percent employment growth for school and career counselors from 2016 to 2026, faster than the average for all occupations.
Financing an Online School Counseling Degree
Many colleges and universities offer online students financial aid. Online students as well as traditional students applying for federal financial aid must attend a school which has accreditation from an accrediting agency which has recognition from the Department of Education.
Our Financial Aid Guide for Online College Students provides vital information about the various types of financial assistance such as Federal Direct Subsidized Loans, Federal Direct Unsubsidized Loans, Grants, Lifetime Learning Credit, the American Opportunity Tax Credit, Parent Plus Loans, Grad Plus Loans, and more.
Financial Aid Guide for Online College Students