In today's digital world of devices, social media has become a very powerful tool for businesses to connect with their audience to create growth and profit. Pursuing a social media marketing degree can equip students with the knowledge to thrive in this specialized and growing marketing field.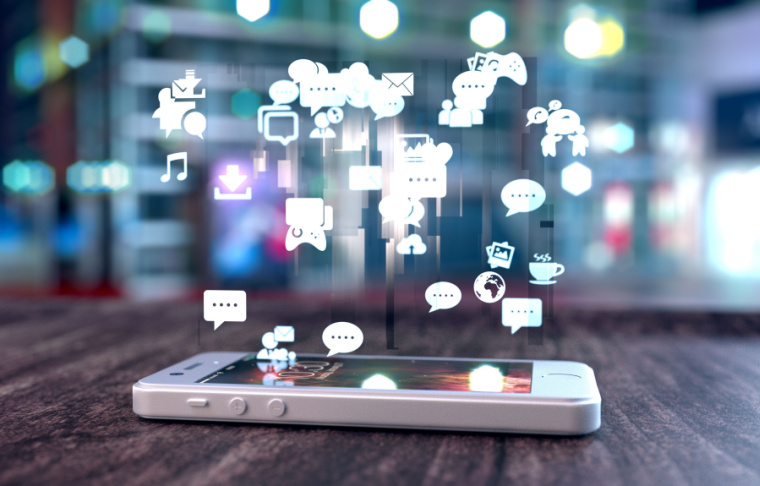 We examine what social media in marketing degrees involve, career opportunities, skills learned, and other relevant information. The scope at Successful Student is to help students be informed of degree program particulars, and its potential professional opportunities to become marketing professionals.
These programs are available as on campus and online degree program options at colleges and universities across the U.S. Social media courses provide a combination of traditional and specialized knowledge to prepare students for various career paths in social media digital marketing. Skills include social media theory and social media management. Certifications are also available.
Graduates can potentially look forward to a wide range of opportunities in the job market, with an expected growth in demand as social media popularity grows.
Social Media Marketing Degree - A Guide for Students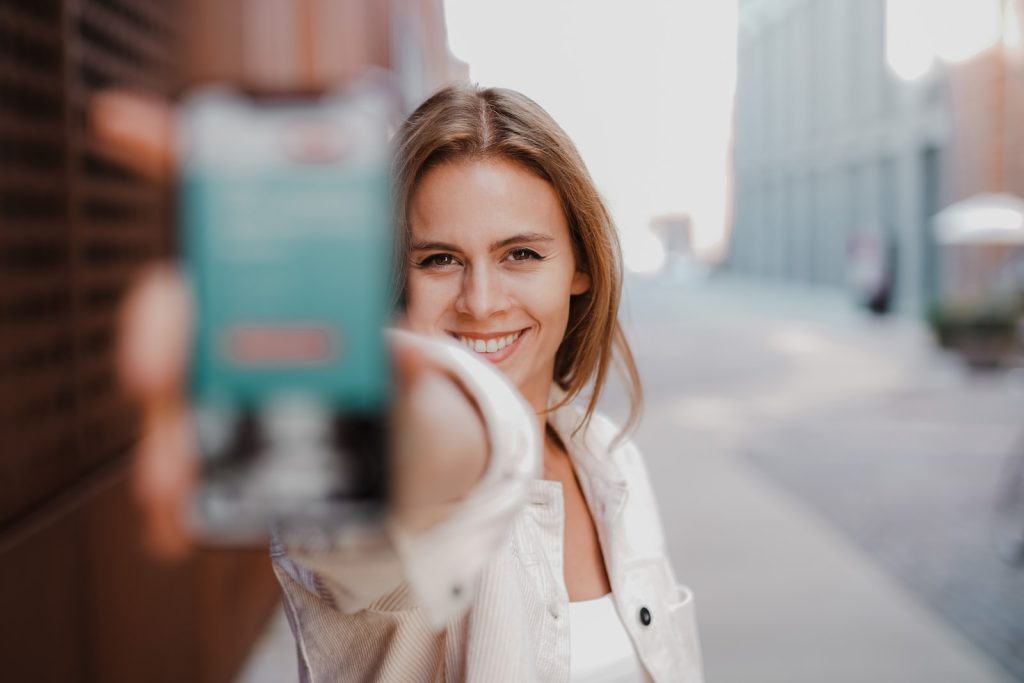 A social media marketing degree is a program that combines traditional marketing principles with strategies specifically tailored for social media channels.
Social media marketing degrees are available at different levels, such as associate, bachelor, master, and certificate programs. Students can choose to pursue a social media degree online or on-campus. There are many online bachelor programs available, such as Southern New Hampshire University's online Bachelor of Science in Marketing: Social Media Marketing (Sponsored).
Having a degree in a social media marketing not only demonstrates competency in the realm of social media strategy, but also provides a foundation in traditional marketing strategies.
Financial aid options and internship opportunities are often available, helping students offset tuition costs and gain hands-on real-world experience with various social media tools.
Bachelor's Programs in Social Media Marketing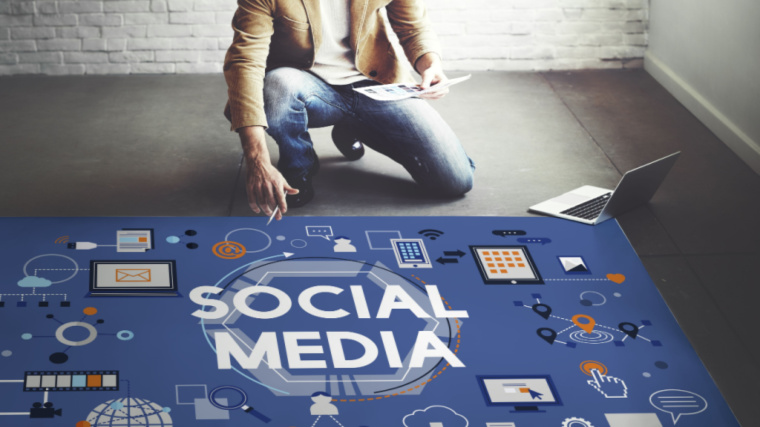 Online and on-campus bachelor's degrees in this field typically take around 3 or 4 years to complete.
Students learn skills including how to do marketing research, engage consumers and create and evaluate social media campaign strategies with their target audience and online communities. Some marketing degrees are within business administration programs, and teach marketing and business principles together. This unique blend of knowledge can potentially help prepare students for various career paths in the growing digital marketing field. A Digital Marketing program can also specialize in social media marketing.
Courses included in social media marketing degrees typically cover topics like social media measurement, social media marketing strategy, social media campaigns, digital advertising, and content creation for existing and new media. Students who pursue these degrees acquire skills such as content development and deployment, market research, how to read analytics, and others. These skills are important for navigating existing and emerging digital media technologies for maximizing the profit from a company's ad campaign spend.
Leading on-campus and online bachelor's programs cover general education courses, and specialized topics such as social media strategies, branding, and web content writing.
The advantages of online programs include flexibility, affordability, and access to faculty.
Southern New Hampshire University's Online Bachelor of Science in Marketing: Social Media Marketing (Sponsored) is ranked as one of the top online bachelor's programs at our article Social Media Marketing Degree: The Best Online Programs. SNHU has accelerated on-campus and online programs, allowing students to graduate in as little as two years.
Career Opportunities for Graduates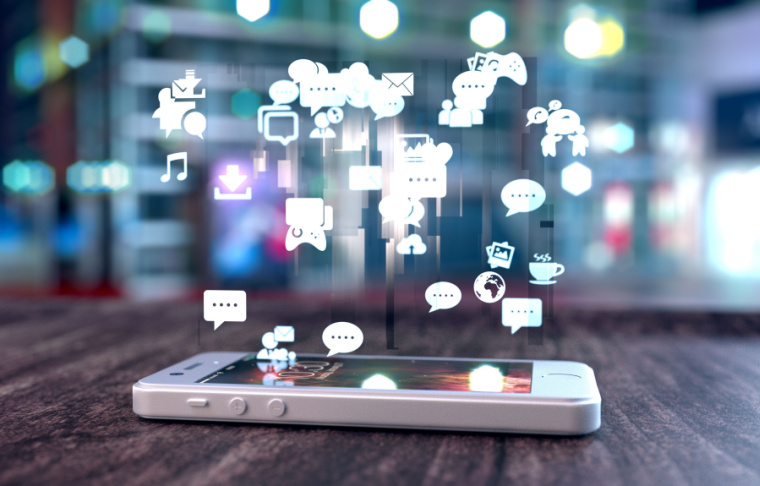 Upon completing a bachelor's social media program, graduates can potentially explore a wide range of career opportunities. Duties include creating a strong social media presence, and managing content creation, digital media management, and marketing research analysis. The demand for marketing managers with this specialized knowledge is projected to increase by 9%.
This growth in demand is due to the increasing importance and prevalence of social media in marketing campaigns by businesses of all sizes, which social media marketing refers to as influencers affecting consumer behavior.
The Rise in Social Media Platforms
Social media users are on the rise by 3%. There are 4.76 billion people using social media around the world, which is just under 60% of the world's population, according to Kepios. 64% of the entire world's population is online. So that means that only 4% of online users in the world aren't on social media sites.
Social media marketing skills are increasingly in demand, as more businesses are advertising through these immensely popular social media sites, such as TikTok, Meta (Facebook), Snapchat, Instagram, Twitter, YouTube, Quora, and Reddit. All of these companies have online advertising, creating a growing need for online community manager positions in businesses and marketing agencies.
Entry-Level Positions
Entry-level roles include positions such as assistant, marketing assistant, community manager, brand ambassador/influencer, and social media specialist. Social media specialists, for example, are responsible for creating and implementing content for social media platforms, monitoring customer inquiries, and looking at marketing data to assess the effectiveness of a given social media marketing campaign. Social media specialist positions involve learning social media marketing tools, how to create and evaluate a digital strategy for effective social media marketing.
Digital marketing and social media coordinators create and implement digital marketing strategies, oversee digital advertising spending, and produce content for websites and social media platforms. Content creators, on the other hand, focus on creating content for websites, blogs, and social media platforms, as well as optimizing content for search engine optimization (SEO).
Social Media Marketer positions earn $63,762 according to Glassdoor.com.
Digital Marketer positions earn a base average salary of $62,860 according to Indeed.com.
Managerial Roles
Social Media Manager roles involve overseeing marketing campaigns, managing teams, and developing strategies for brand growth. Becoming a manager typically requires a bachelor's degree, preferably in marketing, social media, communications, marketing, or journalism.
Advertising, Promotions, and Marketing Managers earn an average salary of $133,380 per year, according to the Bureau of Labor Statistics.
Pursuing a graduate degree can be beneficial, as the specialized technical knowledge can equip graduates with managerial and leadership roles. In fact, a bachelor's degree in Communications, Marketing, Public Relations, or Journalism is preferred for social media managers, as these fields require strong communication skills and a solid understanding of marketing strategies.
Market research analysts will analyze social media strategies and their effectiveness. This can include strategic marketing planning, making sure that legal and ethical principles are being followed, and an overall assessment of the digital audience analysis from digital audience research. In other words, they get into the specifics of the data of the market and its audience and consumer behavior.
Skills for Effective Social Media Strategies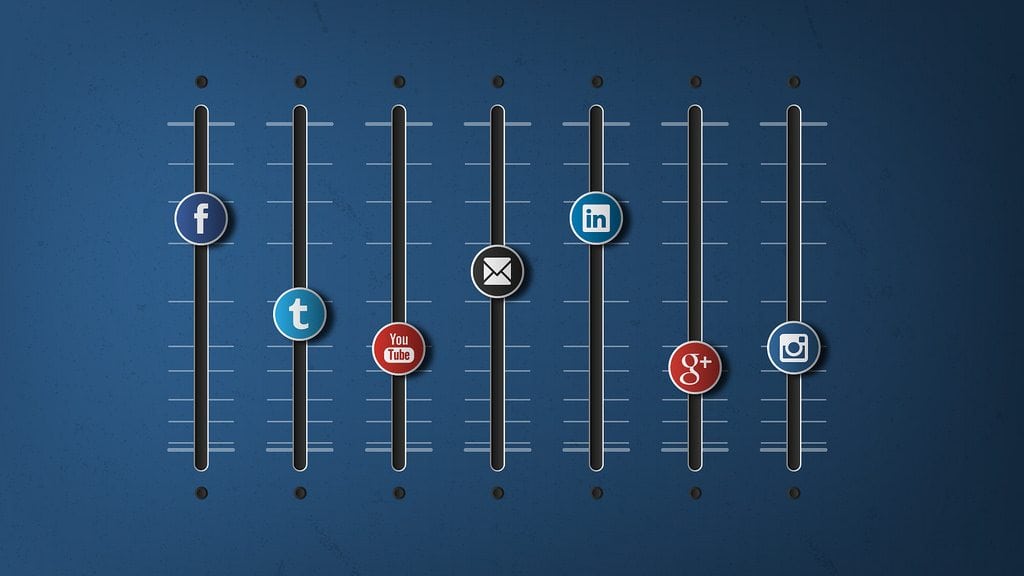 Professionals need a variety of social media and marketing skills. These marketing skills can include strategic planning, proficiency at creating digital social media content, search engine marketing, how to create a strong presence, and an understanding of digital analytics.
A strong foundation in these areas enables marketers to create engaging content, effectively manage channels, and analyze the performance of their marketing campaigns.
Courses in the concentration of a general marketing degree typically cover topics such as social media strategies and marketing management. These courses help students develop the highly valued skills of strategic communication, creating effective social media channels, interactive advertising, and digital analysis.
Choosing the Right Social Media Marketing degree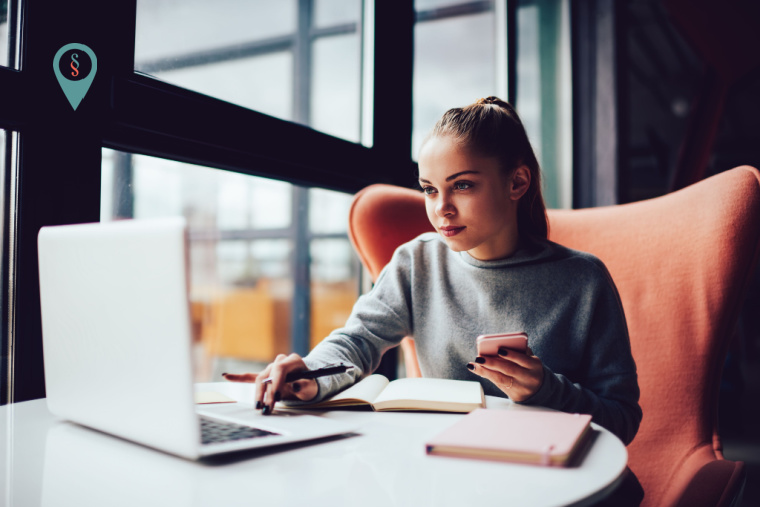 When choosing a degree program, several factors must be considered. Accreditation is crucial, as it guarantees a high-quality education and enables students to be eligible for federal financial aid. It's also important to assess the career services offered by the program, such as career counseling, mock interviews, and portfolio building.
Specialization options and curricular content are other important considerations. Programs should provide courses that are timely and pertinent to the present digital and social media marketing environment and trends.
Online and On-Campus Social Media Marketing Degrees
The primary distinction between online and traditional social media marketing degrees is the mode of delivery. Traditional degrees are provided in-person, while online degrees are provided via digital platforms. Admission requirements for an online social media marketing degree program may include letters of recommendation, transcripts, and essays.
The primary benefits of obtaining a social media marketing degree online are flexibility and accessibility. However, a traditional social media marketing degree can offer in-person networking and hands-on learning experiences.
Certifications and Continuing Education
Students can gain skills and potential employability through certifications, specialized graduate certificates, and continuing education courses. Certifications in social media marketing are available from various colleges and other outlets, such as HubSpot Academy, Hootsuite, and Meta. These certifications demonstrate up-to-date training and the ability to apply strategies to achieve business objectives.
Specialized graduate certificates are short-term programs that provide students with specialized knowledge in a particular area. These certificates can be completed in a few months and equip students with the skills and knowledge required to be successful in the field.
Financial Aid and Scholarships
Students pursuing a degree in marketing may be eligible for general marketing scholarships. These scholarships may be offered by the institution, private organizations, or other sources.
For students pursuing online social media marketing degrees, financial aid options include federal and state aid, institutional scholarships, and tuition assistance from employers. These financial aid opportunities can help offset tuition costs and other expenses, making it more accessible for students to pursue a degree in this growing field.
Internships and Real-World Experience
Internships and real-world experience are crucial for students, as they provide practical training, portfolio building, and networking opportunities. Students in programs such as SNHU's online or on-campus Bachelor's in Social Media Marketing can gain experiential learning and participate in internships.
Recent graduates may wish to consider taking part in online marketing internships or enrolling in an online Master's program in Social Media Marketing, Communication, or Public Relations to potentially gain a competitive advantage in the workforce.
A social media marketing degree can potentially lead to career opportunities in the digital marketing space. Students should check out factors such as program accreditation, specialization options, and hands-on learning experiences to make informed decisions about the best social media marketing program for their education.
Frequently Asked Questions
What degree is best for social media marketing?
A Bachelor's degree in Marketing, Communication, or Public Relations with a specialization in Social Media Marketing is the best way to break into the field of marketing using social media.
Are there degrees in social media marketing?
Yes, there are undergraduate and graduate degrees available in social media marketing, available both on-campus and online at colleges and universities across the nation. These social media majors involve teaching marketing skills and utilizing creativity to build and grow a brand or business.
Do you need a degree for digital marketing?
A traditional degree isn't always necessary for a career in digital marketing - you can gain the skills you need through certification courses or digital marketing bootcamps. However, a formal qualification or a bachelor's degree in marketing may be advantageous for progressing into management roles.
What career opportunities are available for social media marketing graduates?
Social media marketing graduates have a range of potential career opportunities, including social media manager, content creation, marketing management and market research analysis.
What essential skills are required for social media marketers?
Skills for social media marketers include effective communication, social media marketing strategy training, social media management, brand building, digital advertising, and digital analysis.