Grand Canyon University (GCU) is a Christian, private, for-profit university located in Phoenix, Arizona. Grand Canyon is one of the largest universities in the U.S. in terms of enrolled students, with an online enrollment of approximately 90,000 online students, and 25,000 on-campus students.
Since 1968 GCU has been accredited by the Higher Learning Commission.
Grand Canyon University | School Profile
Acceptance Rate: 81%
Graduation Rate: 47%
Average Tuition and Fees In-State: $17,000
The on-campus tuition has been the same since 2009
87% of graduates are employed 10 years after graduation, with an average earning of $58,500 annually.
GCU offers a large variety of on-campus and online degree programs at the undergraduate and graduate levels, from Bachelor's degrees to Doctorates.
Colleges: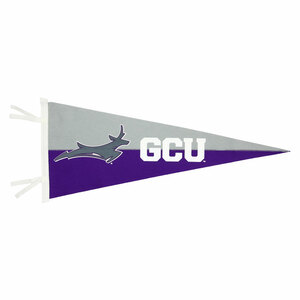 College of Doctoral Studies
Colangelo College of Business
College of Education
College of Fine Arts and Production
College of Humanities and Social Sciences
College of Nursing and Health Care Professions
College of Science, Engineering and Technology (STEM)
College of Theology
Honors College
Accreditation at Grand Canyon University
"Grand Canyon University has been accredited by the Higher Learning Commission (HLC) since 1968. GCU is also authorized in Arizona by the Arizona State Board for Private Postsecondary Education. Accreditations speak to the quality of the University and its academic programs and can represent acknowledgment by peer institutions of meeting set criteria or standards."

GCU