Are you considering a career in heating, ventilation, and air conditioning (HVAC)? The need for skilled HVAC professionals is growing at 5%, adding 20,200 new positions in the next ten years. With the right training from an HVAC school, graduates can potentially get a job with career longevity in this field. We guide prospective students through the process of finding the best HVAC school training in 2023, which includes the types of programs available and the skills learned. Trade schools are increasing in popularity.
Gain the skills and know-how to potentially become a successful HVAC technician, which generally speaking has job stability, growth opportunities and offers online and hands-on learning.
Explore various types of programs ranging from diplomas/certificates to associate's degrees for entry into the industry. Choose an accredited school that offers training in installation & maintenance or renewable energy industries.
Sponsored Listings
Why Choose HVAC School?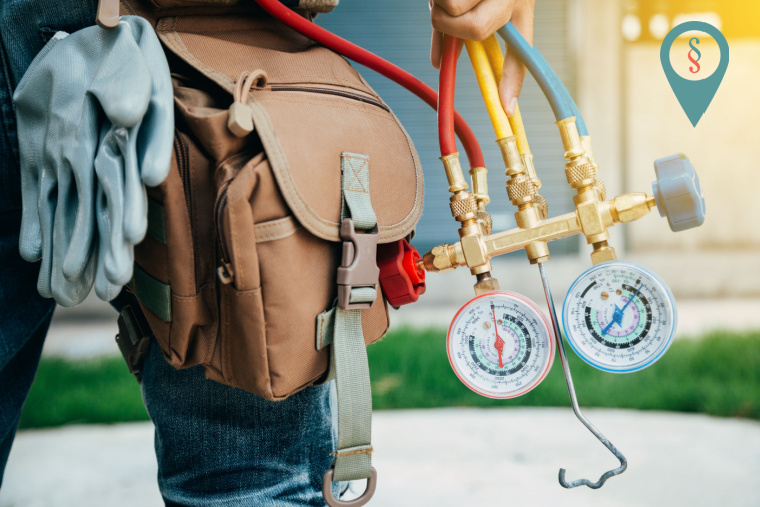 HVAC training school is an investment into the future. With the demand for HVAC technicians expected to continue growing, enrolling in an HVAC program can potentially equip graduates with the skills required by the industry. HVAC schools can potentially offer job stability, career growth opportunities through specialized training, and online and hands-on learning options.
Job Longevity and Growth
The HVAC industry offers excellent job stability, with the Bureau of Labor Statistics projecting a 5% growth in job openings for HVACR technicians over the next ten years.
Graduates can find exciting career opportunities such as HVAC technicians, mechanics, maintenance technicians, and more in industries like construction, manufacturing, and maintenance. With labor statistics projects indicating a comfortable average annual salary of about $48,630 and a relatively short training period of about one year, pursuing an HVAC career is an economical choice.
Not only does the HVAC field offer job stability, but it also potentially offers opportunities for professional development and advancement in the industry, such as becoming an HVAC contractor, or opening your own business, making pursuing hvac careers an attractive option.
By specializing in a specific area, such as solar energy or commercial refrigeration, or launching their own HVAC business after gaining work experience, HVAC school graduates can potentially increase their career prospects.
Hands-On Learning
An advantage of attending an HVAC school is hands-on learning. Learning how to work with industry tools and equipment, troubleshooting and repairing systems, and installing and maintaining HVAC systems are all relevant facets of the industry. Through hands-on learning, students can gain relevant skills in the field, which are helpful in positions such as HVAC contractors, HVAC technicians or refrigeration mechanics.
Hands-on learning not only teaches students technical skills needed, but it can also help them develop relevant problem-solving skills, an understanding of safety, and real world familiarity with the latest HVAC technology.
Related Articles:
Types of HVAC Training Programs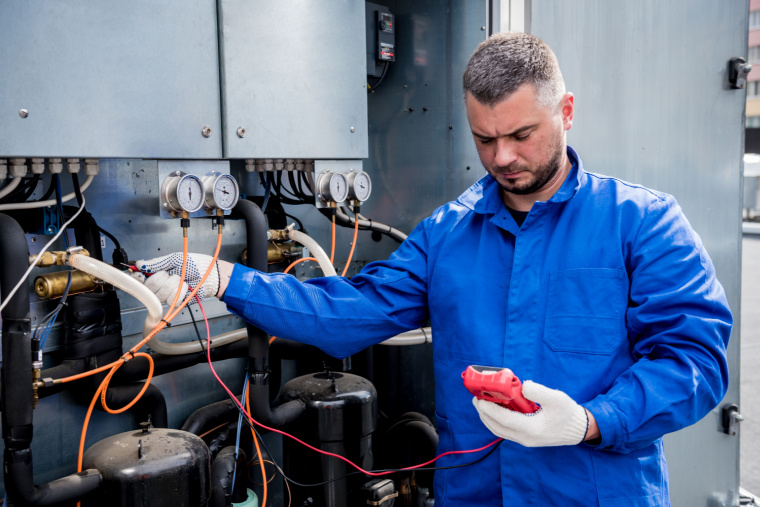 When it comes to HVAC training, there is no one-size-fits-all approach. Various programs cater to different needs and preferences, ensuring that aspiring HVAC professionals can find the right fit for their career goals.
In this section, we'll explore the different types of HVAC training programs available, including diploma/certificate programs, associate degree programs, and online courses. Each of these options offers unique benefits and opportunities, so let's dive in and discover which program is the best fit for you!
Diploma/Certificate Programs
Diploma and certificate programs offer focused HVAC training, teaching specialized skills in a shortened time frame. These programs typically take less than 12 months to complete and are ideal for those looking to quickly gain the necessary skills and jumpstart their career in the HVAC industry.
Diploma and certificate programs are an attractive option if you're eager to start working in the field without investing years in a degree program.
Associate Degree Programs
If you're looking for a more comprehensive education, associate degree programs may be the right choice for you. These programs usually take two years to complete and offer both HVAC-specific skills and general education courses. While associate degree programs may require a longer time commitment compared to diploma and certificate programs, they can provide increased earning potential, job security, and great opportunities for advancement.
Keep in mind that some employers may prefer or require an associate degree for certain positions, so this option could open more doors for you in the industry.
Online Courses
Online HVAC courses offer the ultimate flexibility and convenience for students who want to gain HVAC knowledge and skills from the comfort of their own home. These courses typically cover the same material as traditional classroom programs, ensuring that you receive a well-rounded education in air conditioning systems, refrigeration, and fresh air ventilation components.
Online programs often allow students the flexibility to work at their own pace, and sometimes offer accelerated options.
Sponsored Listings
HVAC skills taught at HVAC Schools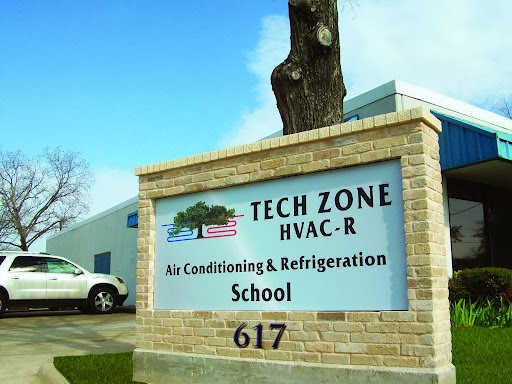 At HVAC schools, students learn the essential skills needed to excel in the industry, such as air conditioning systems, refrigeration systems, and fresh air ventilation components. These skills are the building blocks for a successful career in the HVAC field and are crucial for professionals who want to ensure the proper functioning and maintenance of HVAC systems.
Let's take a closer look at these core competencies and how they can help you become an expert HVAC technician.
Air Conditioning Systems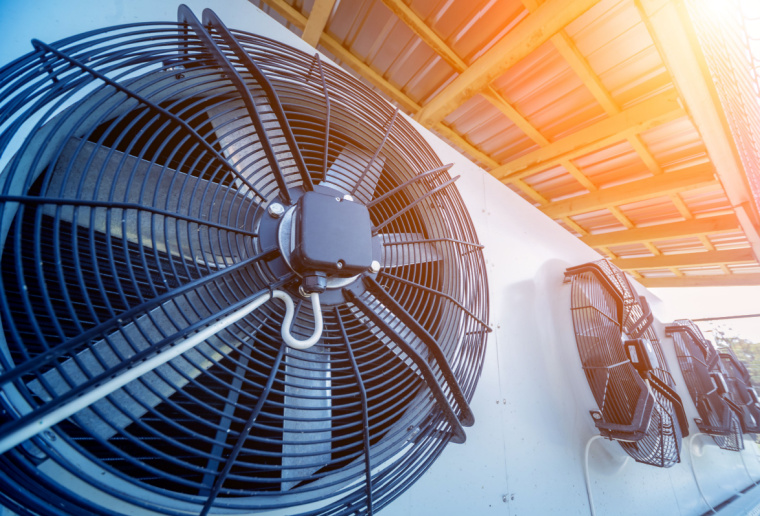 Air conditioning systems, also known as climate control systems, play a vital role in maintaining comfortable indoor environments, and HVAC schools equip students with the knowledge and skills needed to install, maintain, and troubleshoot these systems. From learning about the key components of air conditioning systems (compressor, condenser, evaporator, and refrigerant) to understanding proper installation techniques and safety measures, students gain a solid foundation in this critical aspect of the HVAC field.
HVAC schools provide students with the opportunity to gain hands-on experience with air conditioning.
Refrigeration Systems
Refrigeration systems are another essential element of the HVAC industry, and HVAC schools provide in-depth training on the various components that make up these systems, including refrigeration mechanics, compressors, condensers, evaporators, and expansion valves.
Students learn how these components work together to create a cooling effect, giving them the knowledge and skills needed to maintain and repair air conditioning and refrigeration in both residential and commercial settings.
HVAC schools also teach students about the different types of refrigerants used in refrigeration. A potential career path with this specialized training is refrigeration technician.
Fresh Air Ventilation Components
Fresh air ventilation components are crucial for maintaining indoor air quality and ensuring a healthy and comfortable environment. HVAC schools teach students the importance of these components, including the fresh air ventilation component, such as fans, ductwork, air intake, air filters, and dampers.
With an understanding of fresh air ventilation components and the ability to control latent heat loads, HVAC school graduates with this specialized training can design and maintain systems that promote optimal indoor air quality.
Accreditation and Certification for HVAC Schools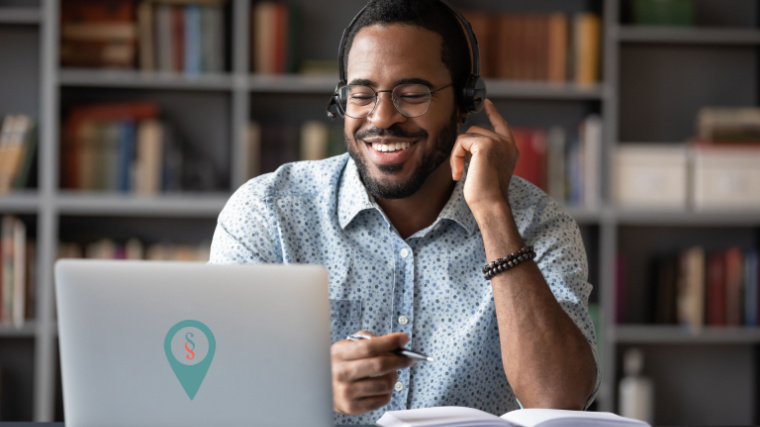 When selecting an HVAC school, it's crucial to consider factors such as accreditation and industry certifications. These elements ensure that the school provides a high-quality education and adheres to industry standards, which can significantly impact your employability and career success.
In this section, we'll discuss the importance of accreditation and industry certifications for HVAC schools, as well as how they can benefit both students and professionals in the field.
Accreditation
Accreditation is a process that ensures an HVAC school meets specific standards of quality and provides a recognized education. Attending an accredited school is essential for students who want to ensure they receive the highest quality education possible and have access to financial aid, as well as for professionals seeking licensure or certification in their field.
When choosing an HVAC school, it's crucial to verify its accreditation status to guarantee you're making a wise investment in your education and future career.
Industry Certifications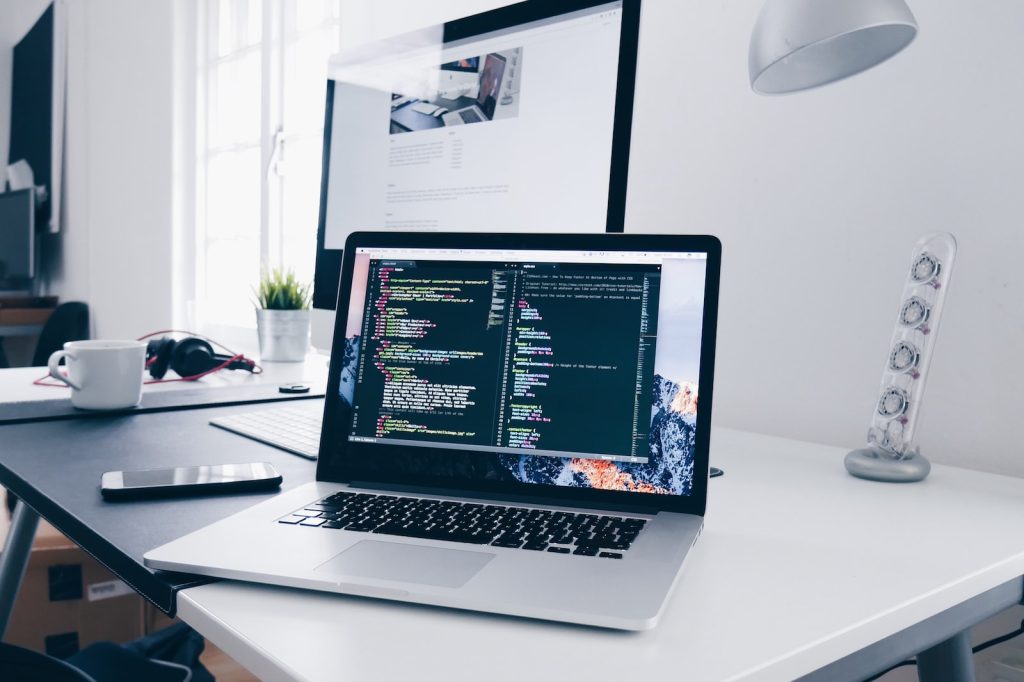 Certifications are a way for HVAC technicians to show their expertise. One of the most well-known certifications is the North American Technician Excellence (NATE) certification. This certification covers a wide range of topics, including air conditioning, heat pumps, gas furnaces, and more.
Another popular certification is the HVAC Excellence certification. This certification is offered by the HVAC Excellence organization, covering topics such as electrical systems, heating systems, and air conditioning systems.
The Environmental Protection Agency (EPA) also offers certifications for professionals who work with refrigerants. These certifications are required by law for anyone who handles refrigerants, and they cover topics such as safe handling and disposal of refrigerants.
In addition to these certifications, there are also manufacturer-specific certifications. These certifications are offered by HVAC equipment manufacturers and cover topics specific to their products. For example, a technician who works with Carrier equipment may obtain a Carrier certification.
Overall, obtaining a certification in the HVAC industry can help professionals stand out in a competitive job market and demonstrate their knowledge and expertise to potential employers.
Industry certification, such as the Environmental Protection Agency's (EPA) Section 608 certification and HVAC certification, may play a role in a technician's expertise and proficiency. Obtaining certifications can increase credibility and potentially open up more job opportunities, making them an important overall part of gaining an HVAC career.
North American Technician Excellence (NATE) is a non-profit organization that was founded in 1997 to certify HVAC technicians in North America. NATE certification is recognized as the gold standard in the industry, and it is the only certification program supported by the entire industry.
When selecting an HVAC school, be sure to consider the industry certification or certifications they offer, which may have an impact on career options after graduation.
Tips for Choosing the Right HVAC School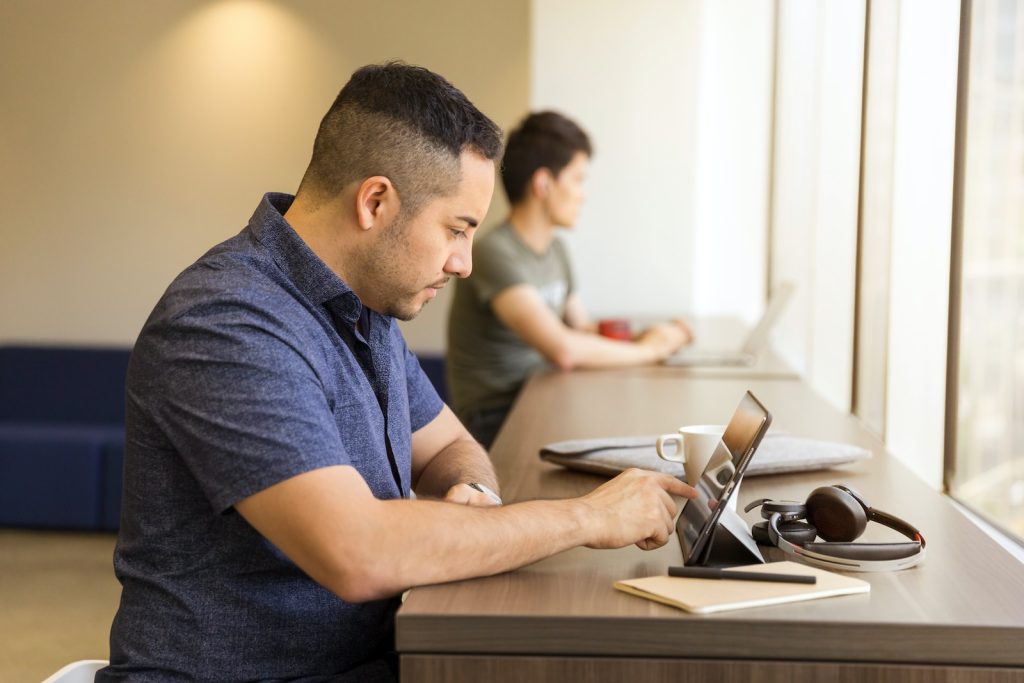 Selecting the right HVAC school is an important part of gaining a successful career in the HVAC industry. Several factors can impact the decision, such as location, program offerings, and tuition costs.
Location
Location is an important factor to consider when choosing an HVAC school, as it can impact your overall experience and access to local job opportunities. Be sure to research the reputation of the schools in your desired area, as well as consider factors like cost of living, job prospects, and access to industry-specific resources.
By selecting a school in a convenient location, you can better expect a more enjoyable and productive learning experience. There are online HVAC certification training programs available too, which are flexible and allow for working at your own pace.
Program Offerings
When evaluating HVAC schools, see what their programs offer and that they align with your career goals and interests in the HVAC field.
Perhaps look for schools that offer a comprehensive curriculum, covering all aspects of the industry, such as air conditioning systems, refrigeration systems, and fresh air ventilation components. Or seek programs that offer specializations, such as refrigeration (HVACR) training.
Additionally, consider factors like accreditation, class size, and hands-on training opportunities when assessing program offerings.
Tuition Costs
Tuition costs are another important factor to consider when choosing an HVAC school. Costs can vary between schools, so it's important to research the cost, financial aid options (such as grants, scholarships, and loans) to help cover the expenses.
When assessing tuition costs, also consider the total cost of the program, including any additional fees or expenses beyond tuition, the reputation of the school, and the quality of the HVAC curriculum. By considering all these factors, you can make an informed decision and find the right HVAC school that more aligns with your financial needs and your overall career goals.
Career Opportunities for HVAC School Graduates
Graduating from an HVAC school opens up a world of exciting career opportunities in various industries, such as construction, manufacturing, and maintenance. With the essential skills and knowledge gained from your HVAC training, you'll be well-prepared to excel in your chosen field.
In this section, we'll explore some of the career opportunities available to HVAC school graduates, including HVAC installation and maintenance roles, as well as positions in the renewable energy industry.
HVAC Installation and Maintenance
One of the most common career paths for HVAC school graduates is working in HVAC installation and maintenance. In these roles, professionals install and maintain heating, ventilation, and air conditioning systems.
With a foundation in air conditioning systems, refrigeration systems, and fresh air ventilation components, HVAC technicians, also known as HVAC mechanics, should be able to tackle a variety of duties for their clients across residential, commercial and industrial systems.
Renewable Energy Industries
The renewable energy industry offers exciting opportunities for HVAC technicians with a passion for sustainability and innovation. As the demand for clean energy solutions grows, HVAC professionals can find rewarding positions as solar technicians, wind turbine technicians, and energy auditors, among others. These roles often involve addressing latent heat loads, which is a crucial aspect of creating energy-efficient systems.
By pursuing a career in the renewable energy sector, you can contribute to a greener future while enjoying a fulfilling and stable career.
Pursuing HVAC training can be an investment in the future, and potentially provide job longevity given its growth rate across the nation. With various types of programs available, such as diploma/certificate programs, associate degree programs, and online courses, prospective students have options in their education.
Looking at factors such as accreditations, certifications, school locations, the programs offered, and tuition amounts can help prospective students make more informed decisions when choosing the right HVAC school.
Frequently Asked Questions
How long does it take to learn the basics of HVAC?
The length of time it takes to learn the basics of HVAC can vary depending on the individual and the program in which they are enrolled. Some HVAC programs can be completed in as little as six months, while others may take up to two years to complete. Research and choose a program that fits your schedule and learning style (in person or online).
During an HVAC program, students will learn about the basic principles of heating, ventilation, and air conditioning systems. This includes topics such as electrical systems, refrigeration mechanics, and HVAC controls. Students will also learn about safety procedures and regulations related to HVAC work.
In addition to classroom instruction, many HVAC programs include hands-on training in a lab or workshop setting. This allows students to gain practical experience working with HVAC equipment and systems. The amount of time spent on hands-on training can vary depending on the program, but it is an important part of learning the basics of HVAC.
The knowledge gained from a certification program can open up a variety of potential career opportunities in the industry. From installation and repair to sales and management, the possibilities are endless. With the right training.
How long is HVAC school in Texas?
HVAC training in Texas can take anywhere from nine months to two years depending on the program, with a 60-semester-hour AAS taking two years and a certificate program taking nine months.
Is there a lot of math in HVAC?
Yes, HVAC technicians need to have a good understanding of basic math such as adding, subtracting, multiplying and dividing. They also need to be able to plug data into formulas.
Overall, math can play an important role in the HVAC profession.
What is the average salary for an HVAC technician?
The average salary for an HVAC technician is around $48,630 per year, according to the Bureau of Labor Statistics.
Are there online courses available for HVAC training?
Yes, online courses for HVAC training are available and provide the flexibility and convenience of learning from home.
HVAC schools often have job placement services but they do not guarantee employment.