Dive into these Top 9 Career Oriented Books Every Student Should Read to get an advantage on the job competition. "You should read while you're in college. If you don't do that, you'll never have time for reading until you reach retirement."
How many times have you heard that? Everyone keeps telling you to read more books, since that's how you learn. Books basically make you smarter, and that's exactly what you need while you're at college. But you need the insights from these books especially for college and after graduation.
With all those classes and assignments, when do you find time for reading? Of course you can do that during weekends and vacations, but you can't read all books on your list during that time. Do you know what the key to success is? Reduction. Smart reading.
You can't read everything, but you can read the most important books that will set you up for career success. Find space for the best career-oriented book and you can say you've done your reading properly.
We'll suggest 9 great books that every student should read. Nine is not a large number, so you can definitely fit them into your reading schedule over time. The important thing is choosing the correct books.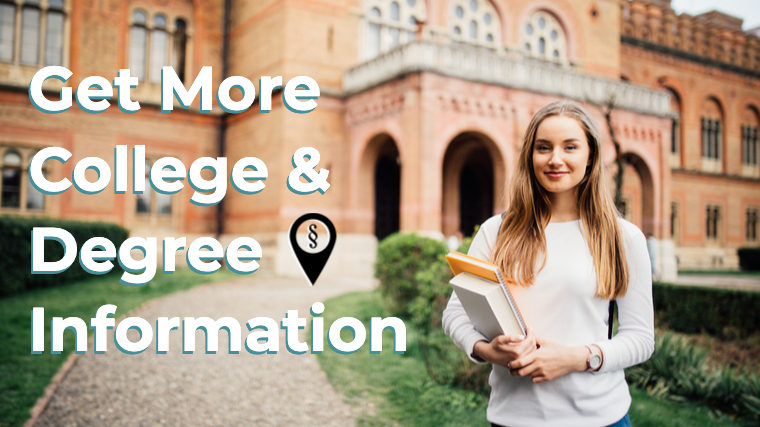 Top 9 Career Oriented Books Every Student Should Read
1. 100 Conversations for Career Success: Learn to Network, Cold Call, and Tweet Your Way to Your Dream Job, by Laura M. Labovich and Miriam Saltpeter
College will teach you many things. You'll get most of the knowledge you need for success in the chosen career, but what about soft skills? With this book, you won't be surprised by real world challenges after graduating.
It gives you precious tips for networking and job search. The title is self-explanatory. The book is focused on teaching you how to network, cold call, and reach out with an intention.
You can start doing these things while you are at college, so you'll have an advantage over other graduates who wait to start searching for their first job after graduation.
---
2. Do Good Well: Your Guide to Leadership, Action, and Social Innovation, by Nina Vasan
Innovation is directly related to career success. Nina Vasan makes you accept that theory for a fact through her writing. This book is a guide to social innovation, which helps you implement unique ideas into practice. If you plan to become an entrepreneur of any kind, you'll get invaluable insights from this book.
---
3. Get a Job in 30 Days or Less: a Realistic Action Plan for Finding the Right Job Fast, by Matthew J. DeLuca
Robert Laurence, a professional editor at Australian Writings company, explains that what most job candidates lack is not experience, but a plan. "When you start looking for a job right after graduation, you can't brag with too much experience, can you?
That doesn't mean you can opt for free-style job hunting. That doesn't usually come with a happy ending. I found this book really useful when I was in that stage. It taught me how to give structure to the job hunting process, and the plan worked."
This book is useful because it offers actionable tips that deliver fast results. Read it!
---
4. The Tipping Point: How Little Things Can Make a Big Difference, by Malcolm Gladwell
Have you heard of the tipping point phenomenon? It's the point in time when a group or the whole society changes its behavior because of an idea, social behavior, or trend that started spreading like a virus.
The author explores this phenomenon through amusing anecdotes and teaches you how little changes of behavior can have huge effects on society.
---
5. Do What You Are: Discover the Perfect Career for You Through the Secrets of Personality Type, by Paul D. Tieger, Barbara Barron and Kelly Tiger
Do you have troubles finding out what you want to be? You keep taking one course after another without having an actual direction? You need to read this book as soon as possible. Personality types are not based on useless talk. It's all science.
Once you understand your personality type with all its strengths and weaknesses, it will be easier for you to set the track for your career growth.
---
6. Get the Job You Want, Even When No One's Hiring: Take Charge of Your Career, Find a Job You Love, and Earn What You Deserve, by Ford R. Myers
How do you succeed in a competitive market combined with bad economy? It's the combination of your nightmares and you'll face its challenges the very day you get your degree. In this book, Myers will explain specific strategies that help people get good jobs in the middle of an economic crisis.
The book comes with an online guide called Job Search Survival Toolkit, which is just as useful as the book itself.
---
7. What Color Is Your Parachute? 2017: A Practical Manual for Job-Hunters and Career-Changers, by Richard N. Bolles
Don't let the 2017 part confuse you; this isn't a new book. It's a classic, but the author updates the guide to fit the needs of new generations of job hunters.
This manual teaches you exactly what you need to do in order to get your dream job in the current market conditions.
---
8. Dare to Succeed: A Treasury of Inspiration and Wisdom for Life and Career, by Van Crouch
Motivational quotes and pins won't help you achieve career success if you get obsessed with them, but a motivational book is a whole different story.
This book motivates you to start working on your career progress ASAP. You'll probably need to read it again from time to time, just to remind yourself that everything is possible when you're committed to your goals.
---
9. Rework, by Jason Fried and David Heinemeier Hansson
This book differs from the cliche advice you usually get from career-oriented manuals. Instead of teaching you how to develop a business plan, study the competition, and get investors interested in your idea, it shows you how you can skip few stages and reach success in a faster and easier way.
The main advice is simple: stop talking and start working. It's one of the most common tips we get from bright college tips from A-students. You don't have to wait for your degree in order to start developing your business idea. You'll be more prepared for success if you start your way towards it now.
If you read the right books while you're a student, you'll be ready to face the crazy competition once you graduate. Although reading requires time and commitment, it's still an activity you'll enjoy. These 9 books will prepare you for the success you dream about!