The Best Degrees for Generation Z
We have developed a list of the best degrees for Generation Z.
This list is based on the potentially highest paying careers with a bachelor's degree combined with what Generation Z is interested in and what factors are deemed most important in life, such as environmental consciousness.
Generation Z's birth year starts at 1997 and goes through 2012, which puts this generation between 10 to 25 years old, according to the Pew Research Center.
There was no time in which people born within this time frame didn't live with the internet. The internet is as normal as electricity to Generation Z.
Given this, Generation Z has a natural affinity for subjects like Game Design, Blockchain Development, Web Design, App Development, Cyber Security, and other technological subjects.
Generation Z was also brought up in the world of social media, which is why we selected Marketing, and Social Media Marketing in particular.
Social Media Marketing is becoming ever increasingly important to brand awareness. There are now social media influencers who are making large amounts of money by the size of their following.
There are now degrees at prestigious universities for learning how to become a social media influencer. One such program is the online and on-campus Bachelor of Arts in Social Media at Grand Canyon University. Grand Canyon has the same tuition since 2009, making it a very affordable option (relative to other schools).
If your ambition is to become a social media influencer, a degree in Social Media Marketing will definitely be the right step to learn best practices. An affordable online degree option is the Bachelor of Science in Marketing: Social Media Marketing at Southern New Hampshire University. SNHU has a very affordable and competitive tuition. SNHU hasn't raised tuition since 2012.
The beauty of social media is that it levels the business playing field, and potentially allows anyone a shot at becoming an influencer.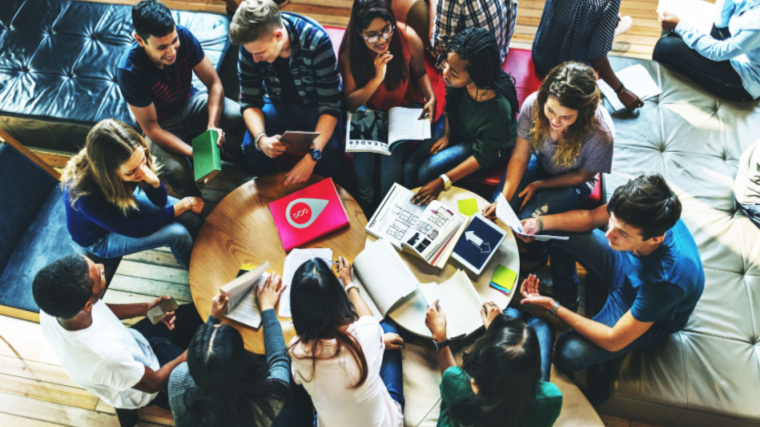 Growing up in an environmentally conscious culture, this generation is also concerned with clean environments and sustainable and renewable energy, which are high in job growth and median salary.
In selecting the Best Degrees for Generation Z, we took the approach of discovering the intersection of which subjects have most in common with Generation Z's lifestyle and what is most of concern (such as the environment), and which careers will endure into the future with good job growth and salary potential.
Many of these degree subjects are also in our ranking of the Best Online Degrees To Get For Careers, which ranks online degrees that can potentially lead to the highest paying careers.
This is not an exhaustive list, and we would encourage everyone looking into college to do their homework for which subject they want to study and which career to pursue. Students who are genuinely interested in their degree subject do better in college.
The Best Degrees for Generation Z
1. Game Design and Game Art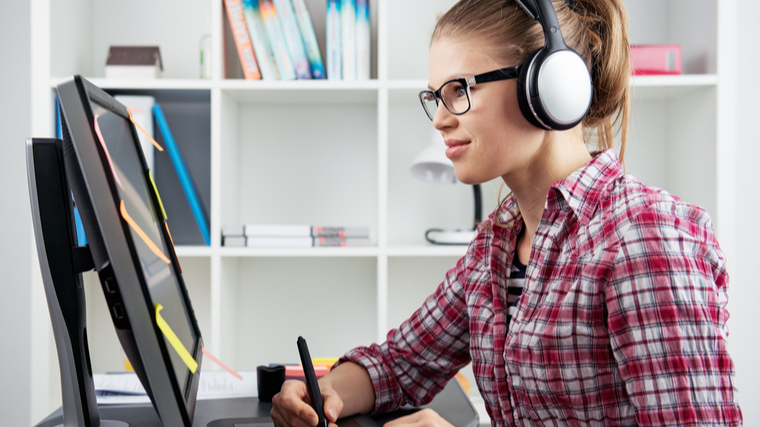 Careers in Game Design combine creativity with technical skills and a love of gaming. Those passionate about gaming can choose from three disciplines - game artist, game designer and game programmer. Regardless of the focus, game design degree programs help students develop skills needed to keep up with the gaming industry's rapidly evolving trends, technologies, and platforms. Students also develop strong problem-solving and team-building skills - both necessary in the field with a strong focus on collaborative work.
Video Game Design degree programs include courses in game theory, game planning and strategy, storytelling and storyboarding, game design project management, and creative content writing.
The degree programs prepare graduates for careers such as video game developer, video game artist, digital media specialist, and interactive media developer. The U.S. Department of Labor anticipates a 30 percent increase in job growth in the game design field, making it among the fastest growing careers in the nation.
College Rankings:
2. App Development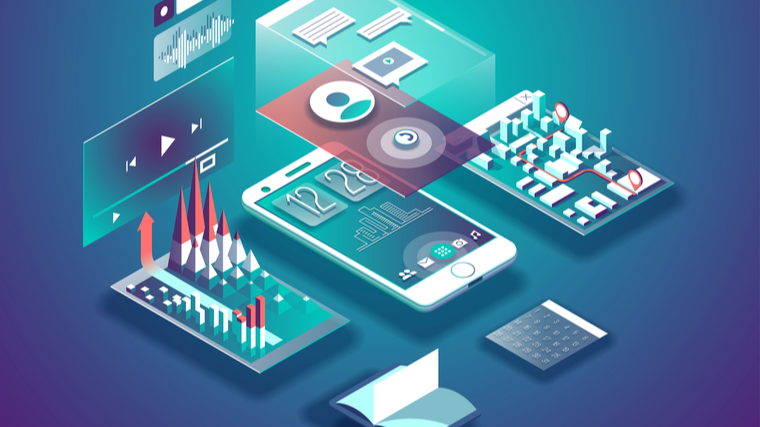 With mobile devices and applications changing the way people do business, communicate and access entertainment and news, mobile application developers have become one of the most demanded - and fastest growing - IT career paths.
App developers write programs inside a mobile development environment using one of several platforms and programming languages. Businesses seek developers who can develop mobile applications for multiple platforms at once, allowing them greater market penetration and a greater return on investment.
To prepare for a career in app development, students can complete bachelor's degrees in software engineering, mobile computing, computer science, or mobile application development.
Degree programs feature courses in mobile media design, mobile application programming, app deployment and marketing. According to the Bureau of Labor Statistics, the software development career field is expected to grow faster than average with a projected job growth of 24 percent by 2026.
College Ranking:
3. Web Development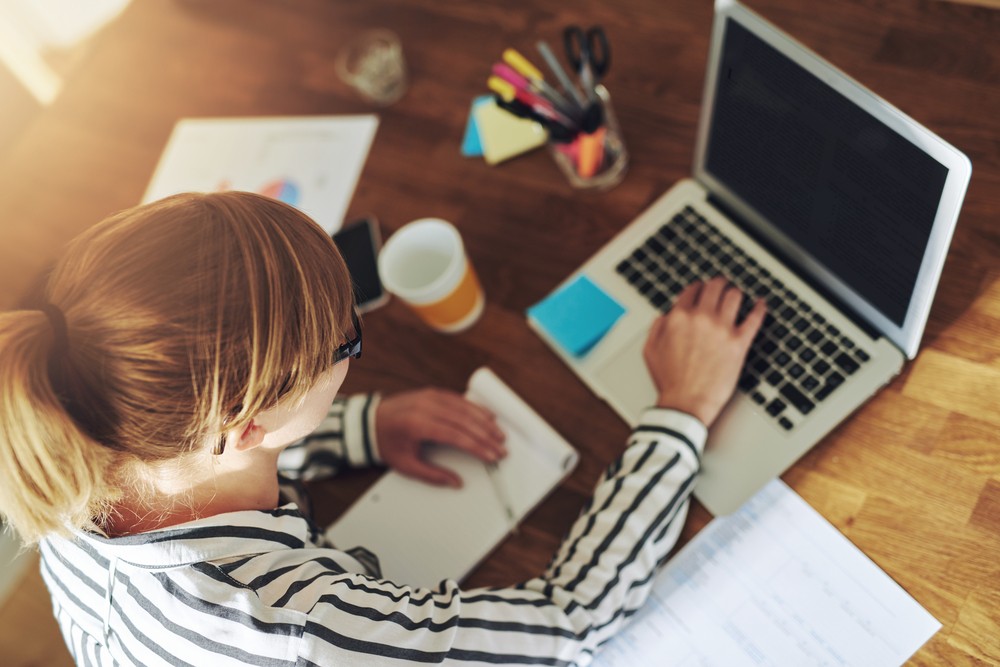 Web developers build web-based applications and web pages found on the Internet. Web developers collect or create web content, plan website layout, code web pages and test websites for optimum performance and user experience.
To prepare for a career in web development, students should complete a bachelor's degree program in web design, web development, software engineering, or a related field. Web developers must be fluent in programming languages.
Those seeking greater earning potential also complete training in database systems such as IBM, Oracle, Microsoft SQL Server, and MySQL. In addition to technical knowledge, degree programs also help students develop creativity and communication and team-building skills. According to the Bureau of Labor Statistics, the employment of web developers is projected to grow 15 percent by 2026, faster than the average for all occupations.
4. Marketing: Social Media Marketing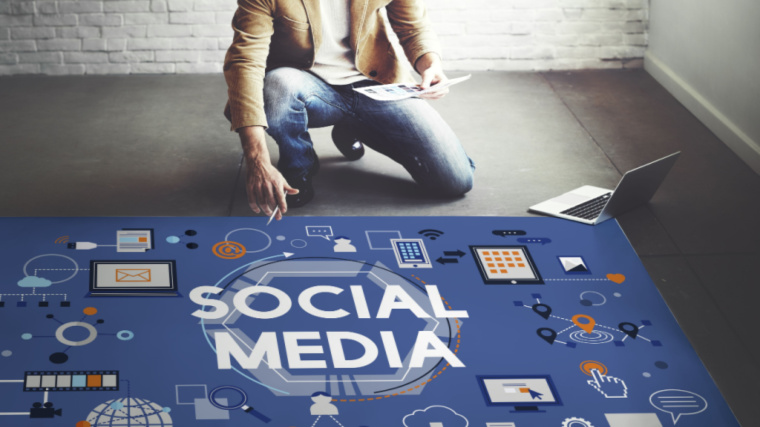 As consumers become more sophisticated, marketing has evolved to help reach target audiences with the correct message. This includes, Social Media Marketing, which uses LinkedIn, Twitter and Facebook, among others, to promote people, brands, products and businesses.
With more than a billion users worldwide, social media networks provide unparalleled access to consumers. Social media marketers must possess social media proficiency, creativity, problem-solving skills, superior communication skills, and technological expertise.
Most marketing careers require a bachelor's degree in graphic design, marketing, web development, communications, information technology, or a related field. Those seeking management positions also should hold a master's degree in business administration with a marketing focus, or a similar degree.
Bachelor's degree programs prepare graduates for careers such as media buyers, public relations specialists, mid-level managers in the marketing industry, and more. Course topics include market research, digital marketing, consumer behavior, leadership principles, promotion and public relations, and product and brand management.
College Rankings, Marketing Degree and Career Information:
5. Translation and Interpretation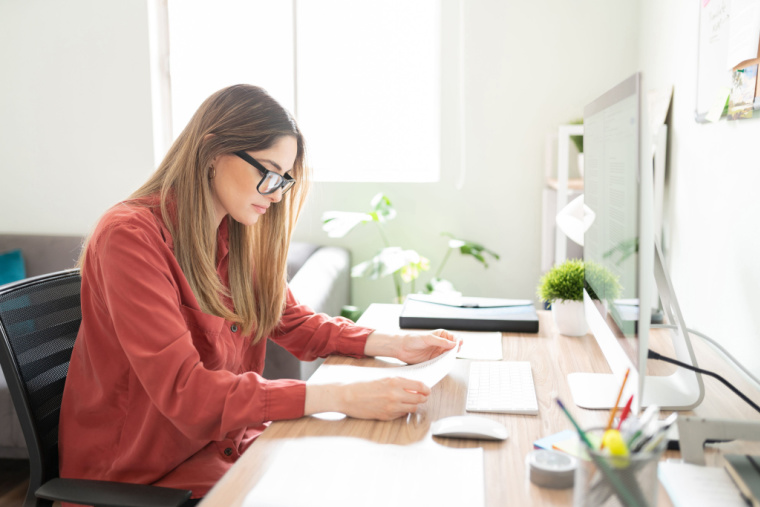 Translators offer important skills in an increasingly globalized world. Translating and interpreting are sough-after skills in a range of settings, such as healthcare, public service, government, businesses, diplomacy, and schools. Translators also may work as localizers who use technical knowledge, linguistic and cultural to adapt Internet content and programs for different markets.
Through the use of new technologies and the Internet, translators and interpreters can work from anywhere in the world for international companies. Translators often work via email, telephone or remotely via video.
With a certificate in translation and interpreting, graduates can work as staff translators in government agencies, companies and institutions, independent contractors or subcontractors for translation agencies.
Students also can pursue further study, such as a Master's degree in Translation and Interpreting, which allows them to specialize in the Translation for the Professions, Conference and Community Interpreting, or Literary Translation.
Translators must be fluent in English and a second language and possess strong written, verbal and analytical skills. Many online programs feature multilingual courses so that students have classmates from different cultures and languages in the same classroom. The Bureau of Labor Statistics expects employment for interpreters and translators to grow 18 percent by 2026, much faster than the average for all occupations.
Translation Colleges Ranking:
6. Animation and Graphic Design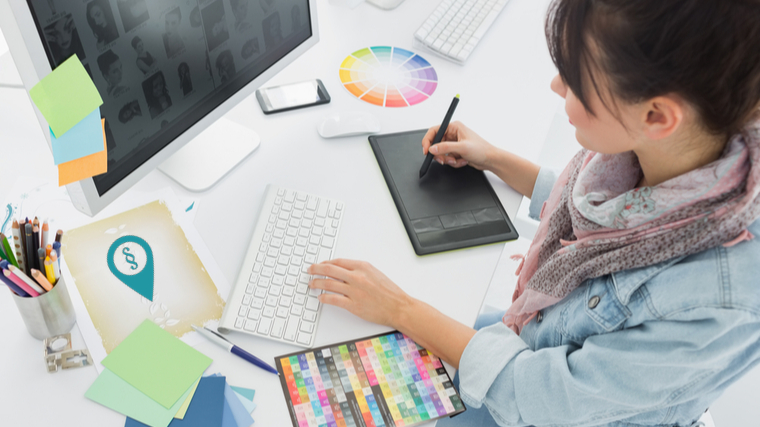 Computer animators design animations for a host of mediums, including video games, mobile apps, websites, TV and film.
Ideal for technically inclined artists, a career in computer animation and graphic design combines animation software, cutting-edge digital animation techniques and traditional art concepts.
Careers often require at least a bachelor's degree in computer animation, fine arts, graphic design, multimedia design, or a related field.
Students also should develop a demo reel or portfolio and possess fluency in Adobe programs, animation programs, mathematics, writing and fine arts concepts.
College Ranking:
7. Computer Science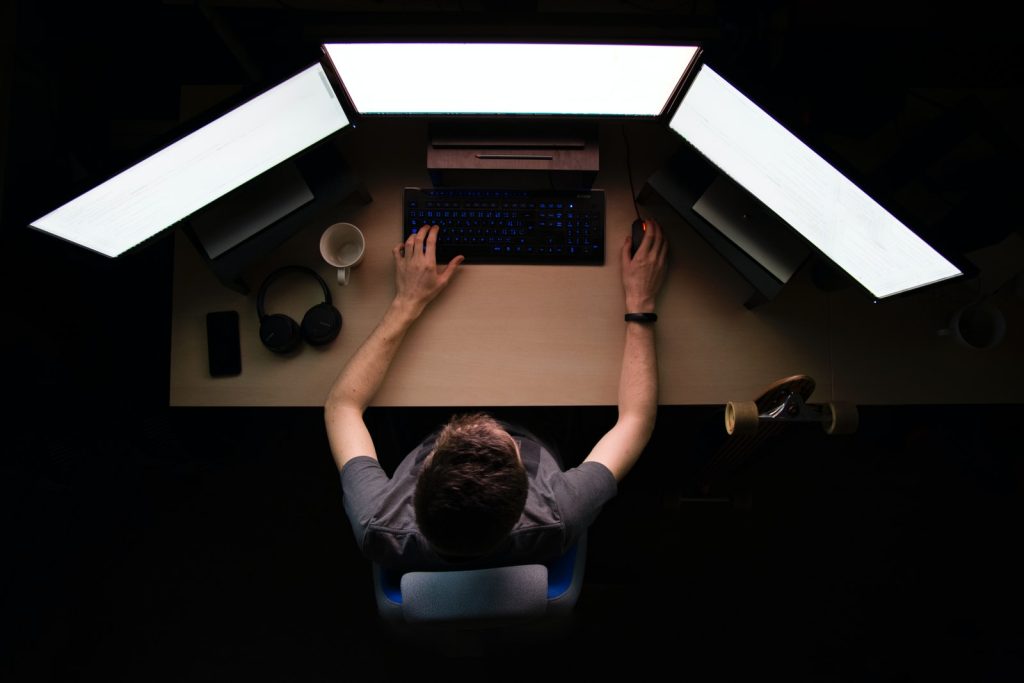 Computer scientists combine creativity and research skills to improve or invent information systems. A bachelor's degree is required for entry-level careers in computer science. With a bachelor's degree in computer science, systems analysis, computer information systems, or a related field, graduates can potentially find high paying careers in business.
Computer science degree programs focus on software development and programming, data analysis, information systems, management, technical writing, and advanced mathematics. Students also develop time management, communication and problem-solving skills.
Students can tailor their degree -- and perhaps increase their earning potential - with a concentration in robotics, artificial intelligence, data science, blockchain technology, or cyber security.
College Rankings:
8. Cyber Security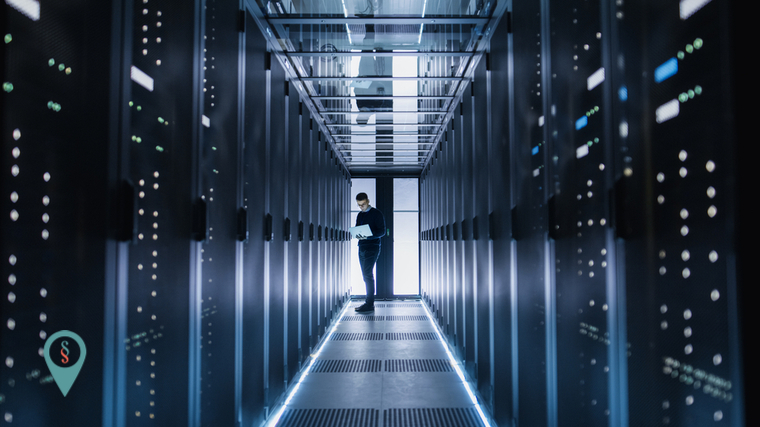 With an in-depth understanding of cyber security threats, countermeasures and technologies, IT Security Specialists ensure secure computer systems. Their tasks include educating employees on data security, monitoring and protecting against network breaches, responding to cyber attacks, and installing and configuring security software to prevent attacks.
Most IT Security Specialist degrees require an associate's or bachelor's degree in computer information systems, information security, network security, computer science, or a related field.
Programs include courses in operating systems administration, networking and network security, risk management, computer forensics, and intrusion detection, among others. The Bureau of Labor Statistics expects the job outlook for information security analysts to increase 28 percent by 2026, much faster than average.
College Rankings, Degree and Career Information:
9. Data Science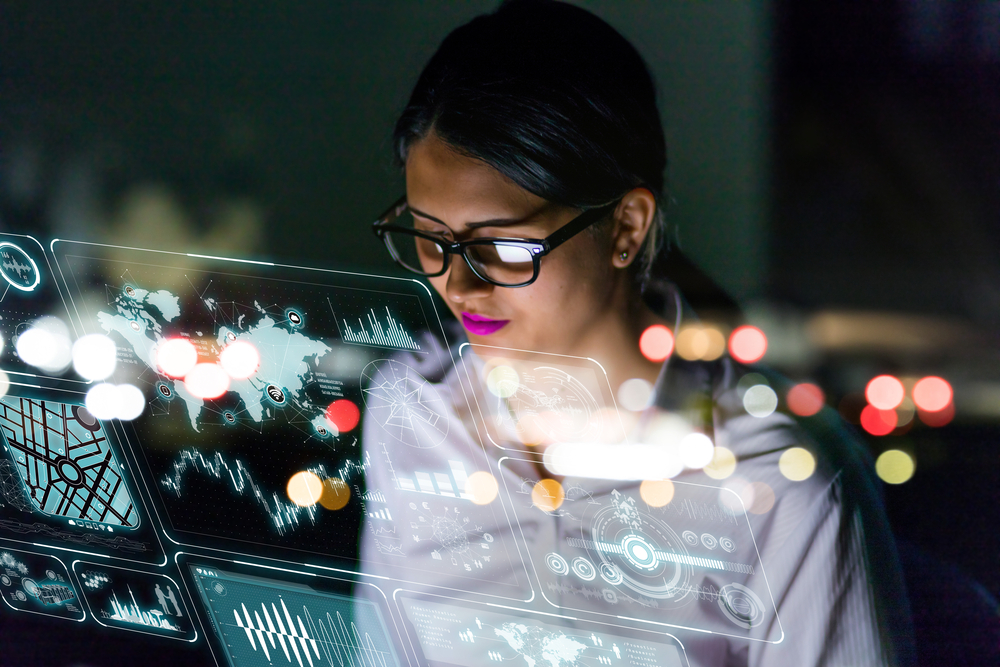 Data scientists (or data analysts) use information from sources, such as click streams, social media interactions, customer transactions and GPS plots, to find insights that influence business decisions. Data Science that's used in business is also called Business Intelligence. Data scientists possess technical, analytical, business and critical-thinking skills necessary to analyze data sets.
Data scientists also often develop algorithms to solve analytical problems, use data visualizations to analyze complex trends, and use advanced computer skills to develop customized solutions. Data scientists must hold at least a bachelor's degree; however, many companies require advanced degrees in computer science, math and statistics, management information systems, economics, or a related field.
Degree programs include courses in business intelligence, big data analysis and data mining, database management, and predictive analysis. The Bureau of Labor Statistics expects the job outlook for data scientists to increase 27 percent by 2026, much faster than average.
College Ranking:
10. Environmental Science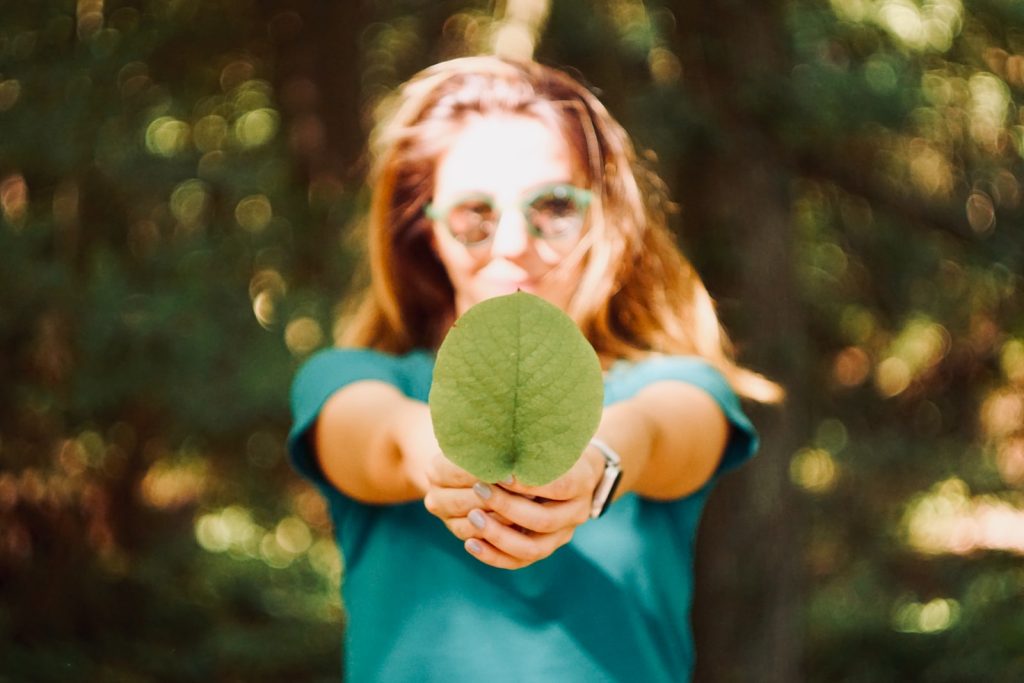 Designed for those who want to make a difference with their careers, jobs in renewable energy sustainability focus on clean energy initiatives and conserving our environmental resources. Environmental scientists and specialists use their knowledge of natural sciences to protect human health and the environment.
Depending on their focus, they may work to clean up polluted areas, work with the industry to reduce waste, or advise policymakers. Most careers require a bachelor's degree. Degree programs include courses in energy security, sustainability management, foreign and domestic energy, and sustainability policy analysis.
Some programs also enable students to specialize in solar energy, or sustainability management and policy, among others. Increased interest in hazards facing the environment, as well as demands placed on the environment by population growth, are increasing the demand for environmental scientists and specialists.
College Ranking:
Salary Information:
| | |
| --- | --- |
| Job Title | Median Annual Wage |
| Translator | $49,930 |
| Web Developer | $69,430 |
| Environmental Scientist/Specialist | $71,130 |
| Computer Animator | $72,520 |
| Game Design | $75,520 |
| Data Scientist | $83,390 |
| Information Security Analyst | $98,350 |
| Software Developer | $105,590 |
| Computer Scientist | $118,370 |
| Marketing Manager | $134,290 |
| Source: Bureau of Labor Statistics | |