The Best Online Data Analytics Degrees

| Rank | School | Location |
| --- | --- | --- |
| 1 | Pennsylvania State University-World Campus | University Park, Pennsylvania |
| 2 | Boston University | Boston, Massachusetts |
| 3 | Syracuse University | Syracuse, New York |
| 4 | Southern Methodist University | Dallas, Texas |
| 5 | Southern New Hampshire University | Manchester, New Hampshire |
| 6 | Georgia Institute of Technology-Main Campus | Atlanta, Georgia |
| 7 | Villanova University | Villanova, Pennsylvania |
| 8 | Regent University | Virginia Beach, Virginia |
| 9 | Grand Canyon University | Phoenix, Arizona |
| 10 | Maryville University of Saint Louis | Saint Louis, Missouri |
The best online Data Analytics degree programs helps students find the best degrees. For more information on our ranking method, see our College Calculator.
These include online Bachelor's and online Master's degrees in Data Analytics. Data Analytics is also knows as Data Science.
Data Analytics involves data collection and analysis of big data sets. Big data is important in many endeavors. Businesses such as social media and big tech, science, and governments use data.
Data Analysis has one of the highest salary potentials in our article The Best Online Degrees To Get For Careers.
Data Analysts take big data sets and makes them meaningful through data analysis. The findings of a data analyst can help inform user behavior and next steps. Developing Analytical skills, technical skills, and critical thinking skills are important for big data analytics.
Data generation is occurring at an ever-increasing rate. According to estimates, 328.77 million terabytes of data are created daily. About 90% of all data has been generated in the last two years alone.
The need to gather data, data warehousing, and analyzing it is increasing for businesses, governments, and non-profit operations. A data analytics degree can open up a broad range of potential career opportunities.
Schools may download our badge.
Featured Online Colleges:
Careers that use data analysis include:
computer programmers
data architects
database administrators
software developers
statisticians
data scientist
market research analysts
operations analyst
Data analyst jobs usually require a minimum of a bachelor's degree in data analytics, statistics, data management degree, or computer science.
Big tech companies like Google, Facebook, and Amazon use data analysis.
Data Analytics courses may include:
information technology
data management
statistical modeling
data structures and algorithms
project management
Career Information: According to ZipRecruiter, Data Analysts earn an average median salary of $130,136.00 per year. Consider this high demand job career in data science and analytics.
Ranking Methodology
Successful Student ranks schools and programs from the point of view of students. It takes into consideration factors that would be most beneficial to students. In this regard, the ranking is a bottom-up approach, designed for students. The ranking factors are:
having an online program
academic reputation and influence
scope of coursework
Whether you are looking for a specific degree, eligibility requirements, or wondering about particular schools, this list of degrees will get you started.
The Best Online Data Analytics Degrees
Pennsylvania State University-World Campus
University Park, Pennsylvania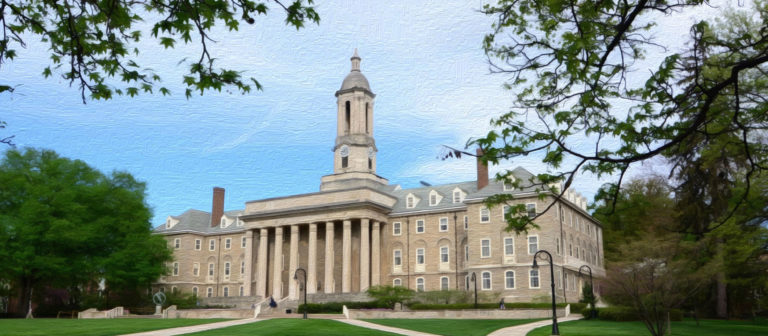 Penn State offers the online Master of Professional Studies in Data Analytics: Business Analytics. Students will need to complete a total of 30 course credits for this best data analytics program.
This includes:
nine credits of core courses
nine credits of prescribed courses
nine credits of electives
three credit capstone experience
Class material for this online data analytics degree will cover an in depth study of concepts such as:
data mining
data modeling
data architecture
extraction, transformation, loading (ETL) development
business intelligence (BI) development
Other related data analytics online programs include two graduate certificates in Business Analytics or Marketing Analytics.
If you are considering data analyst as a career path, consider this top degree from Penn State.
Boston University
Boston, Massachusetts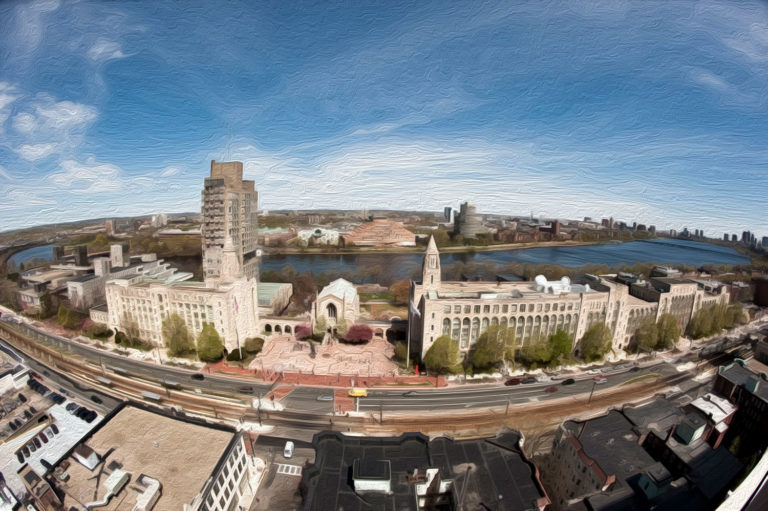 At Boston University, two degrees are available on campus and online:
Master of Science in Computer Information Systems: concentration in Data Analytics
Graduate Certificate in Data Analytics
Students can expect a comprehensive curriculum in this data analytics degree program taught by knowledgeable and field-experienced professors. From either program, students may graduate with confidence in their education.
The Master's degree track necessitates a total of 10 courses, or 40 credits, for graduation. Students have 18 to 24 months to complete all requirements. Courses in this online degree program include:
Foundations of Analytics and Data Visualization
Business Data Communication and Networks
Information Systems Analysis and Design
The Graduate Certificate entails four courses, or 16 credits. Students have eight to 12 months to complete all expectations.
Syracuse University
Martin J. Whitman School of Management
Syracuse, New York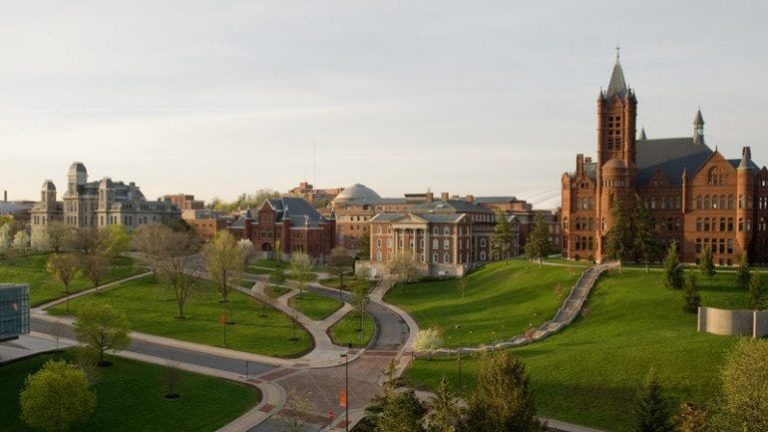 Syracuse offers a customizable and flexible online Master of Science in Data Science. Syracuse University caters to working professionals, such as a data analyst, who wish to advance their careers.
This MS in Data Science degree is provided through the Martin J. Whitman School of Management.
Students may qualify for GMAT waivers for the degree. Online students have 18 months to complete the degree.
The curriculum for this program covers a broad range of topics, including the following core classes:
Data Analysis and Decision Making
Accounting Analytics
Financial Services Analytics
Marketing Analytics
Principles of Management Science
Southern Methodist University
Dallas, Texas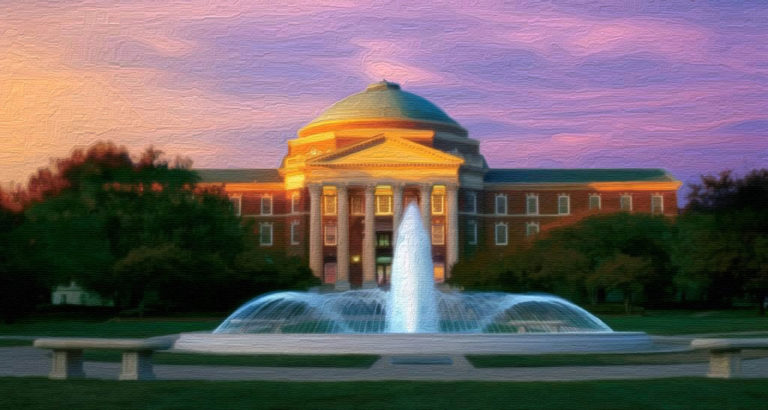 SMU offers the Online Master of Science in Data Science degree, which has two specialization options: Machine Learning and Business Analytics.
The Machine Learning specialization teaches students how to create self-optimized systems that can solve problems and fix processes for businesses.
The process of creating self-optimized systems involves inputting advanced algorithms, so that the machine can think and handle the data appropriately. The Machine Learning specialization involves eight core courses, two electives, and a capstone course.
Courses include:
Data Mining
Visualization of Information
Machine Learning
Natural Language Processes
The Business Intelligence specialization involves analyzing data and communicating the results for business purposes (such as optimizing profit, improving processes, informed decision making, problem solving etc.). Courses include:
Statistical Foundations for Data Science
Quantifying the World
Applied Statistics: Inference and Modeling
Business Intelligence
GRE waivers are available to qualifying students.
Southern New Hampshire University
Manchester, New Hampshire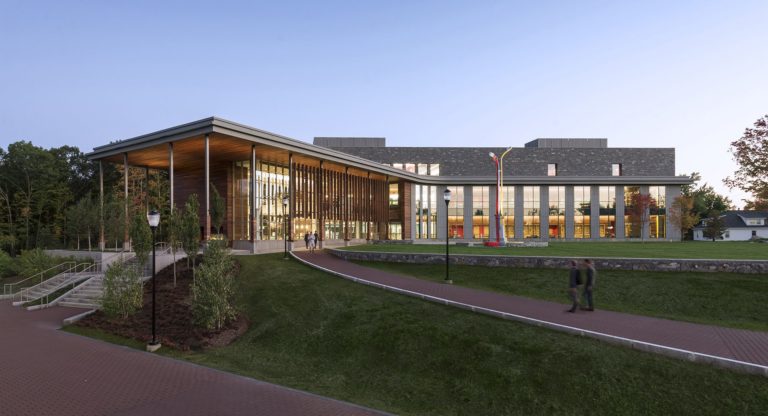 Southern New Hampshire is a non-profit university. SNHU offers three Online Data Analytics degrees:
Associate's in Data Analytics
Bachelor's in Data Analytics
Master's in Data Analytics
Online Associate
The online Associate's is 60 credits long. All 60 credits can be applied towards the Bachelor of Science degree at SNHU. Students are taught data science fundamentals, such as:
how to gather data
the roles of data in organizations
how to use data in making decisions
This program is 100% online.
Online Bachelor of Science
Before enrolling in the online Bachelor of Science in Data Analytics students may elect to take a free math assessment which may earn them up to six credits towards graduation.
Once accepted to the program students will find a comprehensive curriculum for this bachelor's degree. SAS and SQL (structured query language) modeling techniques are offered as electives. Students are taught how to collect, organize, and interpret data for making important business decisions. Students learn business concepts as well as information technology and data management.
In total students will complete 120 credits for this degree. The bachelor's program prepares students for entry level positions, but they may also continue for further education in programs, such as SNHU's Online Master of Science in Data Analytics.
Online Master of Science
The online Master's goes farther in teaching students how to predict trends using data, risk assessment, and optimization of business practices, among other important skills. This data analyst degree is fully online, and can be finished in 15 months. If you are interesting in becoming a data analyst, consider this program from SNHU.
You can find financial aid information about online tuition as well as how to transfer credits.
Georgia Institute of Technology-Main Campus
Atlanta, Georgia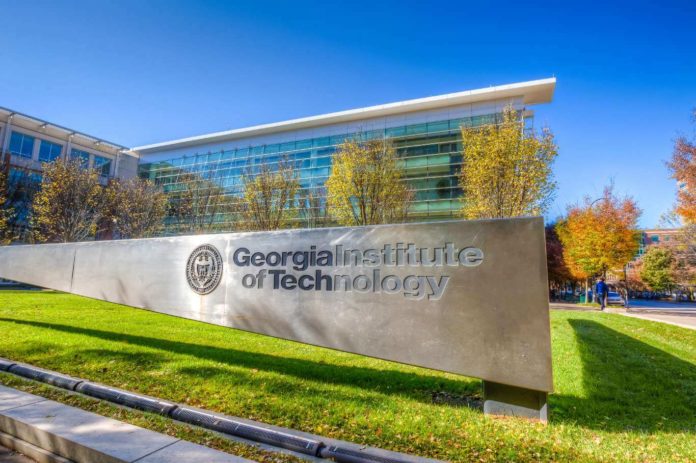 The online Master of Science in Analytics offered at Georgia Tech can be completed in one to two years with a total of 36 credit hours required.
The credit hours for this data analytics degree consist of:
15 credits of core courses
15 credits of electives
six credit hours dedicated to an applied analytics practicum
The practicum allows students to apply the theory of the classroom to real-world scenarios and in the process gain valuable hands-on experience.
Topics include:
Business processes
Visual Analytics
Computing
Statistical analysis
Operations Research Essentials
Online students will have access to the same faculty and academic support as students on campus.
Villanova University
Villanova, Pennsylvania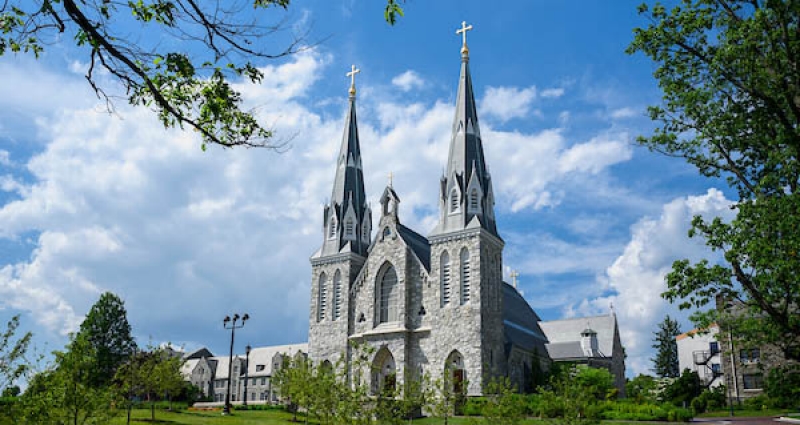 The 36 credit hour Master of Science in Analytics is offered through the Villanova School of Business. The degree consists of 11 foundation and core courses and a final capstone course.
Core courses include:
Enterprise Data Management
Business Intelligence
Analytical Methods for Data Mining
Analytical Methods for Text and Web Mining
Analytical Methods for Optimization and Simulation I and II
Advanced Business Applications
Final Capstone/Analytics Practicum
Student can complete this data analytics degree program in as little as 24 months. Financial aid information is available including scholarships and assistance for Villanova University.
Regent University
Virginia Beach, Virginia
At Regent University, the curriculum in all classes is presented from an ethical Christian worldview.
As such, the M.S. in Business Analytics program 'emphasizes ethical uses of data and specific strategies to protect the integrity of data and privacy of individuals and organizations'.
This in-depth 30 credit degree includes classes such as:
Corporate Ethics and Data Privacy
Enterprise Data Management
Data Mining and Web Analytics
Analytics Capstone Project
The similar MBA – Small Business Data Analytics program is also available online and requires 42 credit hours for completion. Students from each master's degree program have gone on to achieve successful careers as:
Database Administrators
SAS Programmers
Security Analysts
Fraud/Risk Managers
Predictive Analytics Specialists
Financial aid information for Regent University is available.
Grand Canyon University
Phoenix, Arizona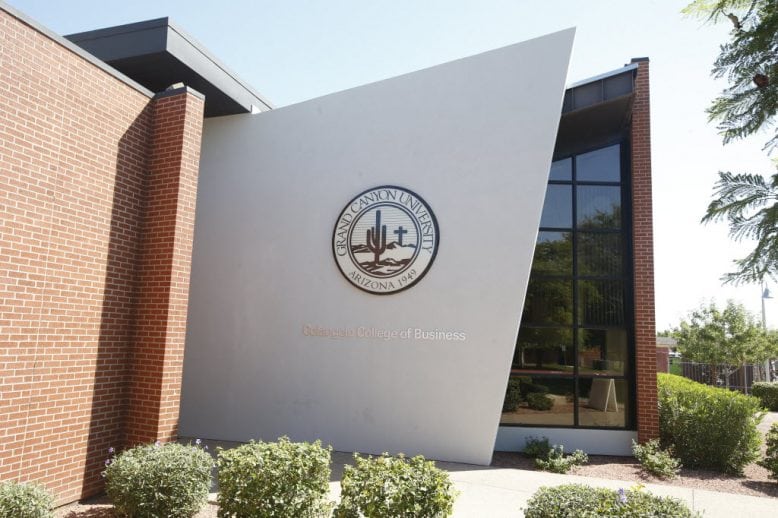 Grand Canyon University (GCU) is a Christian college that is a leader in online education.
GCU has online degrees for undergraduate and graduate online students:
The Online Bachelor's Degree in Business Analytics
The online bachelor's degree is focused on providing a Business education, with an understanding of how data can inform business practices. The degree teaches students business intelligence using data analysis skills.
Online Bachelor's Degree in Applied Business Analytics
The Applied program focuses more on teaching Data Analytics. This includes learning how to make, and use, data models to harness and interpret big data. This bachelor's degree teaches students to use the data to make business decisions.
These online bachelor's degrees can be completed in four years.
The Online Master's in Business Analytics
Similar to the difference between the two bachelor's programs mentioned above, the online master's teaches students how to make business decisions using data. This is primarily a master's in Business, with instruction on data.
The Online Master's in Data Science
The online master's in Data Science teachers students the science of capturing big data, making it meaningful, and interpreting it usefully. This is primarily a master's in Data Science, with an understanding of applying it to Business decisions.
All programs are available online. Both can prepare students for working in the fields of business and/or data analytics.
These online master's degrees may be completed in two years. Data scientists who want a Christian education might consider Grand Canyon University.
Maryville University of Saint Louis
Saint Louis, Missouri

Maryville University offers the fully online Master of Science in Data Science. This online program in Data science can teach students the graduate level abilities in:
Machine Learning
Experiential Learning
Data Mining
Computer Coding and Programming
Students of this online program can learn how to use big data, deep learning, machine learning, and data mining, to make this data meaningful. Students can develop coding skills using:
R
Python
SAS
SQL languages
Data Manipulation Language
This online master's program for data scientists is 36-credit-hours. Courses Include:
Deep Learning
Machine Learning
Data Visualization
Experimental Design
Maryville may accept incoming transfer courses (students will need to determine this with an enrollment counselor). There are no fees to apply, and Maryville doesn't require entrance exams. Check out their admissions page for admissions requirements. You can also find information about financial aid.
Data Analytics degree program
Students in an online data analytics program learn data wrangling, data management, how to use visualization tools and other industry standard tools, management skills, and how to use cloud computing and predictive modeling.
It is also known as Business Intelligence when business analysts collect data and use the data findings in their business processes.
Business Intelligence uses raw data acquisition pertinent to their business model. The analysts present data to the data governance managers who employ it in various ways over the data lifecycle.
Business Intelligence use those who can employ core data skills to analyze business problems and inform their next decisions. This includes improving profitability and understanding marketing campaigns and risk management.
Frequently Asked Questions
What is the best Data Analytics course?
There are many ways to start your professional career in data analytics without earning a degree. If you want to work in data analytics, there are many great courses you can complete to gain experience!
Best for Beginners: Become a Data Analyst from LinkedIn Learning.
This data analytics course is perfect for beginners! With no prerequisites and in-depth video lectures, this course provides you with foundational knowledge in data analysis. This course is completely free and can be completed in 24 hours. To ensure your success, there is time at the end of each video lecture to ask your instructor questions. While this course lacks hands-on projects and interactive content, it is great for those getting started in data analytics.
Best for Immersion: Data Analytics Immersion from Thinkful.
Thinkful's course is great for those who want personalized instruction and support as they learn data analytics. Students receive a personal mentor, career coach, and academic advisor to guide them through the program.
This course will teach you the foundations of Excel, Python, and SQL. At the end of the data analytics course, you will complete a final project and career-enhancing interviews. While Thinkful's course will take you from a beginner to data analytics expert in less than six months, it is very expensive, costing more than $10,000. This course also requires many hours of extra studying and a lengthy admissions process. Yet, Thinkful allows students to hold off on paying for the course until they are earning $40,000 a year in the field of data analytics.
Is an online Data Analytics degree worth it?
Yes, an online Analytics degree is worth it. According to the Bureau of Labor Statistics, the average median salary for Data Scientist was $100,910. And the 10 year projected growth rate is 36%, a lot higher than the national average for all other occupations, adding 40,500 new positions.
The degree cost is easily offset by the six-figure income of Data Scientists. If a Data Analytics master's degree costs $15,000, then one year's salary that's over $100,000 has already made the full return on investment.
What are online Data Analytics degrees?
Many colleges and universities offer bachelor's and master's degrees in data analytics. Earning a degree in higher education for data analytics will begin with admission to an accredited college or university.
Undergraduate students complete foundational classes in programming and data science, which includes statistics, aggregating big data sets, and analysis and decision making. Every bachelor's degree program varies in requirements, course content, and internship opportunities.
Graduate students will learn expert knowledge in data analysis. This includes research methods, statistical analyses, data visualization, and predictive analytics.
What are the careers in Data Analytics?
Once you have a degree from one of these best online data analytics programs, you may consider one of these careers. You may be familiar with a data analyst and data scientists. Other careers include:
Software Developer – As a software developer, data analysts design computer programs. Software developers work in many different industries to create systems that process, analyze, and make sense of data. According to the Bureau of Labor Statistics, software developers can make an average salary of $109,020 per year.
Chief Information Officer – Data analysts work in management positions as chief information officers. These unique roles allow data analysts to create policies for how organizations use data. They will supervise other analysts, programmers, and employees.
Healthcare Analyst – Healthcare analysts help to analyze and organize healthcare data. In this role, data analysts evaluate clinical trials, estimate the price of pharmaceuticals, and analyze patient records to inform physician decisions and determine best practices.
Social Network Analyst – Social network analysts make sense of the data produced by social networking sites. These analysts decipher huge data sets and in turn create marketing campaigns and design better customer service protocols.
What are top 3 skills needed for Data Analysis?
Communication - Data analysts need to know how to explain their findings to people who may not have a background in data analytics. Verbal and written communication skills help data analysts explain their findings.
Teamwork - Data analysts work with large amounts of data, so companies will divide jobs amongst many team members. When working with other team members, you have to be a team player! Without this skill, data analysts will not be help their industries find solutions to data-related problems.
Mathematical ability - Data Analysts use cutting-edge technology to decode large data. An understanding of the statistical data is crucial. As a data analyst, it is important to be aware of how to interpret statistically significant data.
Is Data Analytics a good career?
Data Analytics is a well-paying career with a much higher growth rate than the average for all other careers and occupations. The need for data analytics range across many different industries, from Big Tech to non-profits. Data analysts have the opportunity to work in many different sectors. This career field is growing at 36%, adding 40,500 new positions. The Bureau of Labor Statistics reporting an above average rate of growth compared to other industries. Additionally, wages in data analytics continue to rise compared to wages in other occupations. Data analysts can earn a reported median annual income of $100,000. These data analytics programs online can get you started on this promising career.
What is the eligibility for Data Analyst?
As a data analyst, professionals will need to have some formal training and a unique set of skills. Data analysts will need experience in SQL, Python, and other programming languages, as well as the ability to accurately analyze data sets.
Besides these skills, successful candidates should be methodical and have the ability to problem solve. Data analysts should pay close attention to detail and approach data in a methodical way. To advance as a data analyst, many professionals choose to earn extra certifications or pursue an advanced degree.
A bachelor's degree in Data Analytics (Data Science) may suffice for entry-level positions. Employers will prefer and likely hire graduates with a master's degree in Data Analytics (Data Science).