The Best Online Data Analytics Degree Programs

| Rank | School | Location |
| --- | --- | --- |
| 1 | Pennsylvania State University-World Campus | University Park, Pennsylvania |
| 2 | Boston University | Boston, Massachusetts |
| 3 | Syracuse University | Syracuse, New York |
| 4 | Southern Methodist University | Dallas, Texas |
| 5 | Georgia Institute of Technology-Main Campus | Atlanta, Georgia |
| 6 | Villanova University | Villanova, Pennsylvania |
| 7 | Regent University | Virginia Beach, Virginia |
| 8 | Southern New Hampshire University | Manchester, New Hampshire |
| 9 | Maryville University of Saint Louis | Saint Louis, Missouri |
| 10 | Grand Canyon University | Phoenix, Arizona |
The best online Data Analytics programs helps students find the best degrees. For more information on our ranking method, see our College Calculator.
These include online Bachelor's and online Master's degrees in Data Analytics. Data Analytics is also knows as Data Science.
Data Analytics involves data collection and analysis of big data sets. Big data is important in many endeavors. Businesses such as social media and big tech, science, and governments use data. Data Analytics is an online degrees that has the highest salary potential in The Best Online Degrees To Get For Careers.
Data Analysts take big data sets and makes them meaningful. The data helps inform user behavior and next steps.
Data generation is occurring at an ever-increasing rate of speed. The need for harnessing and analyzing it is increasing for businesses. A Data Analytics degree opens up a broad range of potential career opportunities.
Data Analytics is also known as Business Intelligence when used for business analyses.
Business Intelligence uses data sets relevant to the business that's employing it. Business Intelligence uses data for business decisions. This includes improving profitability and understanding marketing campaigns.
Careers that use data analysis include:
computer programmers
software developers
statisticians
data scientist
computer programming
Big tech companies like Google, Facebook, and Amazon use Data Analytics.
Courses for a data analytics degree may include:
information technology
database management
statistical modeling for data analytics
data structures and algorithms
project management
Data Analytics Career Information: According to ZipRecruiter, Data Analysts earn an average median salary of $130,136.00 per year. Consider this high demand job career in data science and analytics.
---
Featured Online Colleges: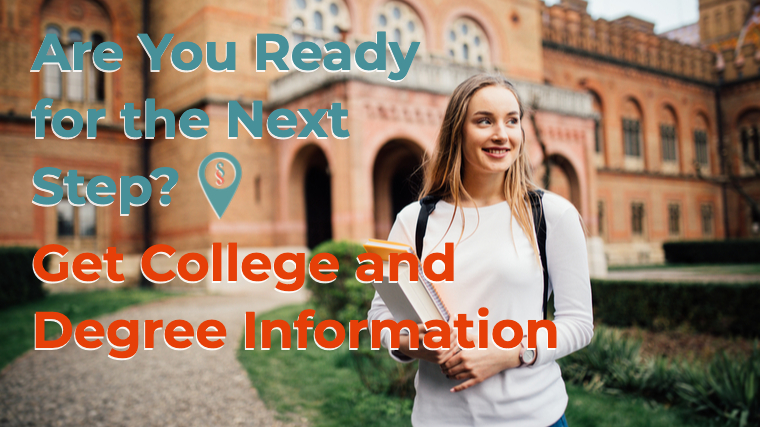 The Best Online Data Analytics Programs
Ranking Methodology
Successful Student ranks schools and programs from the point of view of students. It takes into consideration factors that would be most beneficial to students. In this regard, the ranking is a bottom-up approach, designed for students. The ranking factors are:
having an online program in data analytics (data science)
academic reputation and influence
scope of coursework
Whether you are looking for a specific degree, looking at eligibility requirements, or wondering about a particular schools, this list of degrees will get you started!