We have ranked the best online Data Analytics Associate degree programs in the U.S.
This ranking was designed to help online students make informed decisions regarding online education options for associate's degrees in Data Analytics.
What is Data Analysis?
Data Science is also known as Data Analytics. Professionals who know how to harness and analyze data are known as Data Analysts. When Data Analytics is used in business, it is also known as Business Intelligence.
Data Analytics is the process of collecting data sets and making them meaningful. A Data Analyst will use data metrics such as user engagement, demographic data analytics, and user behavior to help inform next steps and decisions.
For students wishing to pursue further education in Data Science, there are online and on-campus degree options for Data Analytics and Business Intelligence at the bachelor's and master's degree levels.
The Best Online Data Analytics Associate Degree Programs
Southern New Hampshire University
Hooksett, NH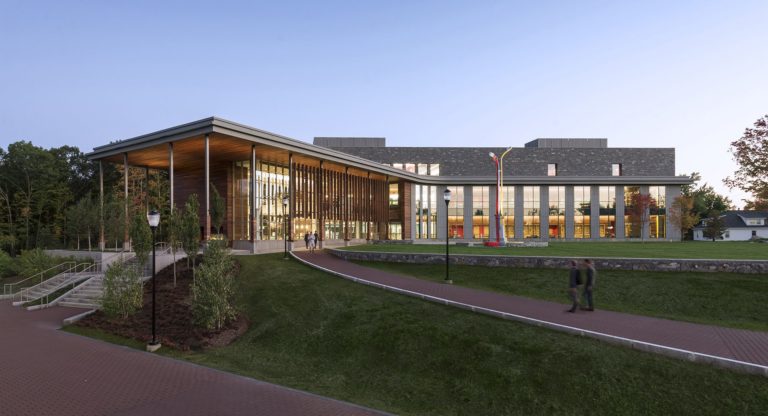 Southern New Hampshire University offers the unique Online Data Analytics Associate degree.
This online data analytics degree is designed to teach students how to make sense of big data for the sake of making intelligent and informed business decisions.
Students learn the foundational knowledge and methods of research, collection, data management, and raw data analytics. This includes learning how to apply statistical tools and identify patterns, and how to communicate findings to solve organizational problems.
Hour Requirements: 60
24 General education classes
27 Major Courses for Data Analytics
9 Free Elective courses
Courses include:
Success Strategies for Online Learning
Applied Humanities
Role of Data Analysis in Organizations
Data Policy and Decision Making
Start your career path for a rapidly growing field through a prestigious online associate's degree in Data Analytics. Big data is important for business today.
The Data Analytics Associate degree from SNHU is the best way to get started or to transition a career path. It provides 60 credits for those seeking basic knowledge on data analysis. Additionally, all data analytics courses in the associate degree are available to be redirected onto the BS in Data Analytics degree program. Credits are available for all STEM degree options. SNHU accepts transfer credits of prior coursework that qualifies.
Colorado Christian University
Lakewood, Colorado

Colorado Christian University offers the online Associate of Science in Data Analytics program. This Data Analytics Associate degree is 60 credits, with 15 being general education requirements.
CCU's online Associate Degree in Data Analytics teaches students how to use data to solve problems and answer questions that businesses may encounter. Students learn professional skills, including how to find patterns in data and make important conclusions in different industries.
The focus of this program combines database design with management skills and data engineering know-how. With this degree in data analytics, graduates will be able to turn raw data into valuable information that'll help make informed decisions. And the best part? You'll learn to do all this with a biblical worldview in mind.
You can get your Associate Degree in Data Analytics in less than two years, even if you don't have any previous coursework. The application is free.
American Public University System | American Military University
Charles Town, West Virginia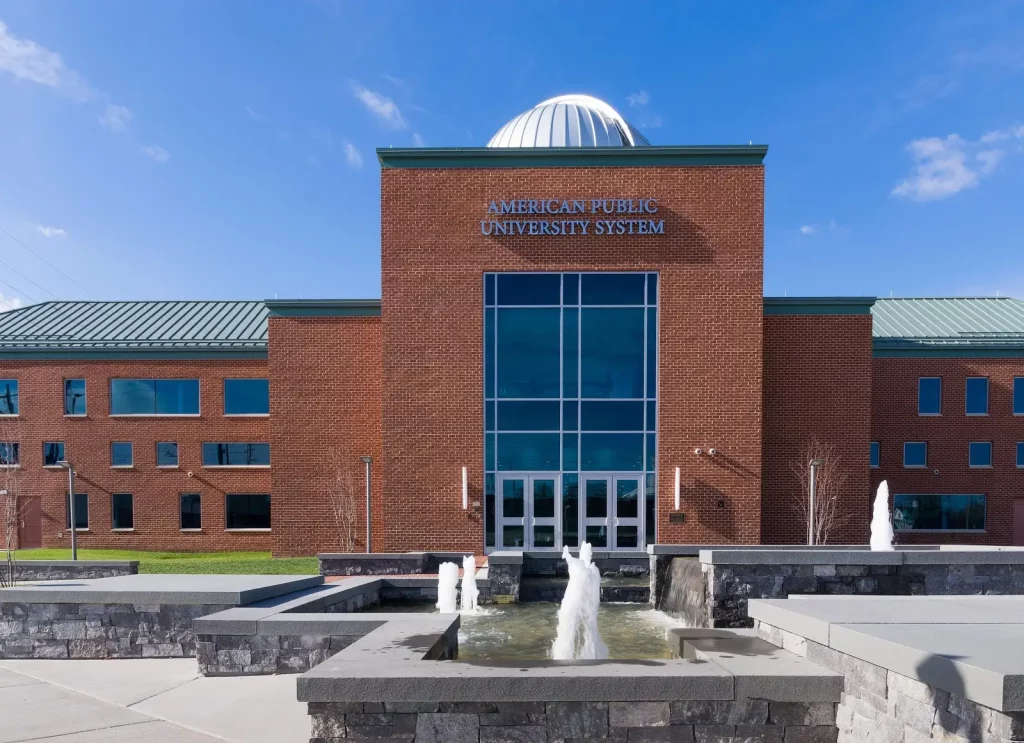 American Military University offers the online Associate of Science in Data Science program. 60 credits are required: 30 in general education, and 30 in major courses. There are monthly start dates.
This online data analytics associate of science will develop student data analysis skills.
Students will learn about the importance of statistics, data privacy, and analytical methods. Graduates will be able to use data visualization tools to describe and display data stories.
The program teaches:
Functional coding & methods
Machine learning
Descriptive, prescriptive & predictive analytics
Analytical methods
This data analytics associate degree is a great program to learn the importance of data and how it is used to make organizational decisions to develop job-ready skills. This includes learning how to make decisions in business, health care, and other industries as a business analyst or data engineer.
This associate degree is a good entry program to study data analytics, leading into AMU's Bachelor's Degree in Data Science, or into another four year university. Transfer students can transfer up to 45 credits of prior coursework towards the 60 credit total.
Wilmington University
New Castle, Delaware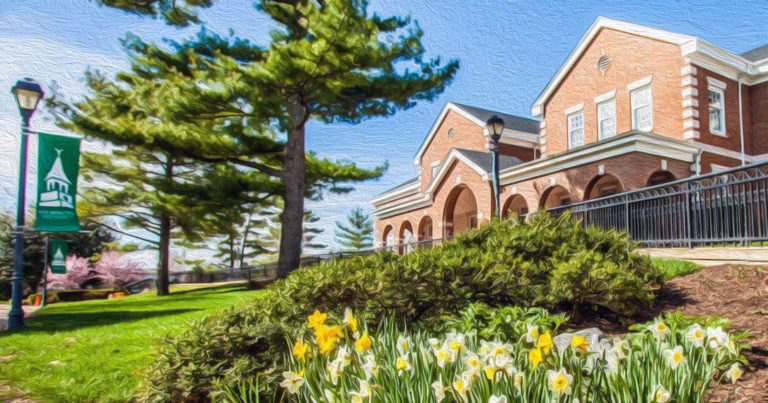 Wilmington University's College of Technology offers students the online Associate of Science in Data Analytics degree. This program is 60 credits and 20 classes in duration, lasting two years. WilmU offers a foundational online data analysis program, teaching students in subject including:
Power BI
Microsoft Excel
SQL Database design
Tableau
Python
By earning an associate degree in Data Analytics at WilmU, students develop expertise in these subjects. Students can use their credits towards WimU's bachelor's in Computer Science degree.
Wake Technical Community College
Raleigh, North Carolina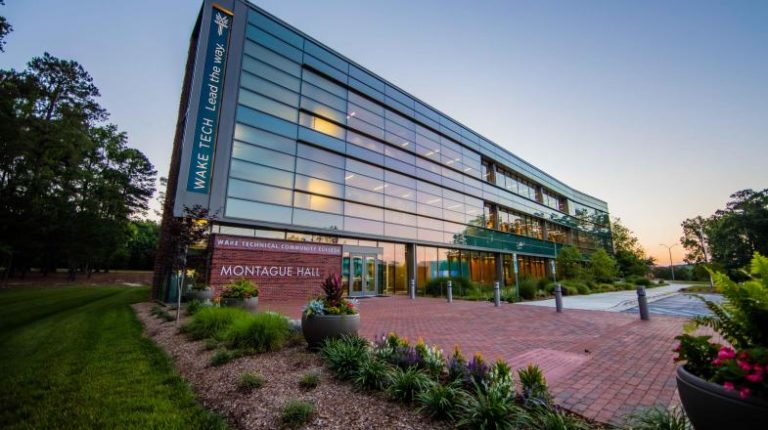 Wake Tech offers the Online Associate in Applied Science in Business Analytics (AAS) degree. This same degree is also available on campus, and as a hybrid (on campus and online) degree.
This online associate's degree in Business Analytics teaches students these fundamentals:
project and operations management
data warehousing
general theory
software packages
data mining
best practices
statistical analysis
predictive modeling
Course can be completed in two years if taking full-time course loads.
Credits: 64
Courses include:
Data Visualization
Applied Analytical Programming
Advanced Analytical Tools and Methods
Data Structures for Analytics
Why is Data Science important?
In our information age, companies of many varieties are relying more and more heavily on data to inform business decisions. Data is more readily available and actionable than at any other time in history. As a result, Data Scientists are highly sought after and in-demand in business. All of the big tech companies use data analytics to inform their strategic decision-making.
Getting an online associate's degree in Data Analytics can help students have the credentials to potentially get hired in an entry-level position by businesses using data for decision-making purposes.
Data Scientists (also known as Data Analysts) take the data sets and make them meaningful for making impactful business decisions. These data can be available to the public, or internal and proprietary to the company, or both.
For a career as a Data Scientist, usually a bachelor's degree in Data Science is the minimum degree requirement. An online associate's in Data Science can well prepare students to continue into a bachelor's program in Data Science or Business Intelligence.
Data Analytics degree program
An Associate's degree in data analytics consists of 60 credit hours. It is the combination of basic general education classes and data analytics courses.
A Data Analytics degree can be the start of a journey towards a lucrative career. Data analysts usually have a minimum of a bachelor's degree. Our ranking of the best data analytics associate degrees are online programs which teach fundamentals and can be used to transition into bachelor's degrees in Data Analytics.
In addition to community colleges and universities, state colleges, technical schools, and state universities offer associate's degrees in data analytics. Listed below are the best data analytics associate degrees and eventual career options.
What will I learn in an online associate in data analytics degree?
An online data analytics program is a two year program. In an online data analytics associate program, students will learn how to analyze data and make further business or organizational decisions. This includes learning Python, SQL, R, and Excel programming languages, as well as structured query languages. Also included are skills such as statistics, project management, and system analysis and design.
During their studies, students learn increasingly complex and challenging concepts. These concepts include visualization, machine learning, data mining, exploring, modeling, and interpreting large data sets, and gaining valuable insights to make data driven decisions.
Data cleaning, conversion, management, and designing databases are also taught as part of these programs. Graduates may benefit from these skills as they seek entry-level employment as Data analysts, technicians, and data entry clerks.
Data Analytics Program Admissions Process in Higher Education
Admission requirements into a two or four year college include your high school diploma and transcript and following the full admissions process. If you've already taken some classes at the associate degree program level and you're transferring, you'll likely need to provide your college transcripts of all colleges you've attended.
Test scores may or may not be required in the admissions process, check with the academic advisor at the college of interest for their admission requirements in their application process. You may need to provide your high school diploma, even if you're a transfer student.
If you've taken some classes in an online data analytics associate degree program, but you didn't graduate with an associate's degree, you may be able to transfer credit into your institution of higher education towards a bachelor's degree program.
Is an Associate's degree in Data Analytics worth it?
Job opportunities in data analytics include the tech industry (including information technology and cyber security), and other businesses that aren't online. Some position options that a data scientist can fill are:
Market research analyst
Operations research analyst/operations analyst
Data scientist/data analyst
Business intelligence analyst
IT systems analyst
Data engineer
1. Business intelligence analyst: earns $87,021 on average per year according to Glassdoor. A business intelligence analyst job growth is 11% according to the Bureau of Labor statistics data for Management Analysts. Management Analysts earn an average median salary of $93,000 per year.
2. Data Analyst: According to the Bureau of Labor Statistics Occupational Handbook, Data Analysts have a mean annual wage of $100,910.00 in 2021, with a minimum of a bachelor's degree.
3. Operations research analyst/operations analyst: earns $66,327 according to Indeed.com.
4. Market research analyst: earns $63,920 on average as a median salary. The growth rate is 19% (much faster than the average for all other occupations).
5. IT systems analyst: earns an average salary of $86,161 according to Glassdoor. They provide IT systems analysis for companies. These data analytics associate degree programs teach SQL - structured query language to students for understanding information technology data banks and databases.
6. Data engineer: earns $134,515 on average per year according to Indeed.com.
A data analytics associate degree program can prepare graduates for entry level jobs. Some career opportunities may require a bachelor's degree program as the minimum degree, and may have a higher salary than entry-level positions.