These 5 Great Part Time Jobs for College Students will not only give you financial freedom but also real life job experience for the future. While in college, every student can relate to frequent cash crunches.
For some students, earning money only seems possible after college when you have your papers done and degree in hand. However, you don't have to wait till that time to make a few bucks.
You can even start paying your student loans while still in college. This will reduce the amount of money spent on the interest rate over the life of the repayment period.
This article will share some great part-time jobs that students can consider while still in college.
Related Articles at SuccessfulStudent.org: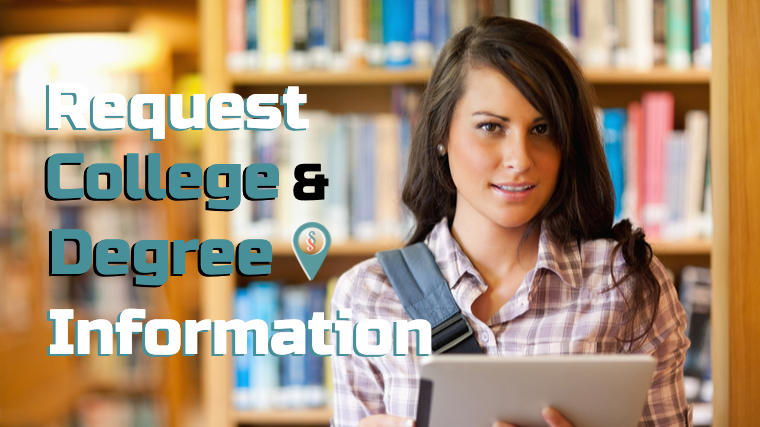 5 Great Part Time Jobs for College Students
1. Academic Tutor
If you're in college, one thing is for sure: you have the brains. You might be well versed in a certain topic, subject, or field. You can leverage this by being a tutor in those particular subjects. The advantage of tutoring is that it's flexible and it can even add to your knowledge in the specific subject.
You can choose a suitable environment such as a public library or a common room on your campus. You can also offer to tutor people in their own homes to provide them with the convenience and quiet space that they need.
There are tutoring websites you can take advantage of such as Tutor.com which can help you greatly in this regard. Tutors generally set their schedules, and they charge on an hourly basis. Most tutors charge an average of $10.70 per hour.
Depending on your comfort level, you can either choose to tutor high school students or even your own college mates. To be successful as a tutor, all you need to do is set some performance goals on your side and then arrange the meeting times with your students.
2. Fitness Instructor
If you're a workout enthusiast, you'll be glad to know that you can get paid for it. Many college institutions have a gym in the vicinity. You can ask the administration if you can enroll as a fitness instructor in various fields like, yoga, zumba, spin, aerobics, or martial arts.
If you don't have the certifications, you may need to apply to get them as per the requirements of the gym. What's more, you're not tied to the gym premises. You can offer services as a personal fitness trainer.
Personal trainers are more flexible and are more mobile than their counterparts in the gym. So long as you're disciplined and have a schedule, you can succeed as a personal fitness trainer. You will get to do what you love while also helping other people achieve their fitness goals.
3. Restaurant Host or Server
If you're interested in the food and hospitality industry, there's no better way to make your debut in this industry than by being a host or a server. You will learn the inner workings of the industry and gain practical hands on experience.
Though some people look down on this job, the experience that you will get is quite valuable and can you earn fast cash. You'll have to be on your feet most of the time and you're likely to have some misunderstandings with your workmates or customers, but that's a part of learning experience.
Most servers and hosts work in shifts giving you the flexibility to choose a shift that doesn't interfere with your studies. You can also make use of your free time during weekends. In fact, weekends are the best time to work in the restaurant industry as it's the time that most people are dining out.
At an average hourly rate of $10.70, you are sure to make a good amount of money in just one weekend. What's more, most restaurants give you free food. You'll be earning while at the same time enjoying great cuisines. A practical case of hitting two birds with one stone!
4. Social Media Strategist
Being a student , it is likely that you are already active on social media sites like Facebook, Twitter, Instagram, Pinterest, TikTok, etc. You can make productive use of your social media habits and time to make some money on the side.
You can be a social media manager and strategist for a startup company or any local business that needs the service. This work mostly entails updating the social sites of the company with real-time information. It also involves addressing customers' issues and complaints.
The upside of being a social media strategist is that you can work remotely. All you need is an active Internet connection, and you're good to go. You can use your free time while in college by using your social media accounts.
Also, you can create the company's social media accounts to put up promotions, marketing campaigns, and online advertisements for a particular service or a product that the company is offering.
Related:
5. Blogging
Blogging has many avenues for making money. First, many businesses nowadays hire bloggers to promote their products through creating attractive content for the business website. Many companies are known to pay top dollar for marketing and advertising content.
One bonus is that you are not held down to an office and office hours. Your work is purely online from anywhere you choose. You can start by approaching top business blogs to see if they need more contributors to their blogs.
Also, create your personal blog and the more you write, the more traffic that is directed to your blog. More traffic means good tidings for you as you can leverage it as a motivator have businesses want to promote their products on your blog.
You can also be an affiliate marketer by using your blog to promote affiliate programs, products, and services. You will be paid commissions for being an affiliate marketer.
To make it big as a blogger, consider the following tips:
Have a target audience. This will enable you to write content that is relevant and specific. Readers are more inclined to be loyal to your blog if it is closely aligned with their needs and preferences.
Connect with other bloggers. Never underestimate the power of networking. Look for other like-minded bloggers. You can help each other in many regards, like sharing content, offering support, and also brainstorming on product development ideas for your blogging businesses.
Write about what you are passionate about. This may sound obvious, but many bloggers fall into the trap of writing abstract content that they do not even understand. If you write about what you are passionate about, you will have more incentive to write more and hence earn more. Balancing your work and your studies may be a bit hard but it's worth it in the end, as you earn not only some money but also experience that may assist you in your future career.