The Highest Paying Business Degrees Online
About this list
The highest paying business majors list is organized alphabetically. If you prefer the flexibility and convenience of an online business degree, you have a wide variety from which to choose at the undergraduate and graduate levels.
There are many exceptional online business schools across the U.S. An online bachelor program in business can allow for personal and professional obligations being kept while attending the best online college for you.
The highest paid business majors leading to top career paths include:
Business Administration
Finance
Project Management
Human Resources Management
Marketing
We made this list of highest paying business majors based on degrees that are best for careers in the modern workforce. This is based on high salary potential and growth rates over the next ten years, as reported by the Bureau of Labor Statistics.
This list of business degrees that make the most money was made for online students who want to get a business degree. There are many online business degrees available in a wide variety of subjects. So we did the research to find the best business majors. Some programs will offer college credit for relevant work experience. Many of these subjects can be taken as a concentration within a business administration degree. This is true for bachelor's in business administration (BBA) and master of business administration (MBA) programs.
Our list includes a description of each highest paying business degree program available in higher education online and its relevant career(s) in the today's job market. Median annual salary information is gathered from the Bureau of Labor Statistics.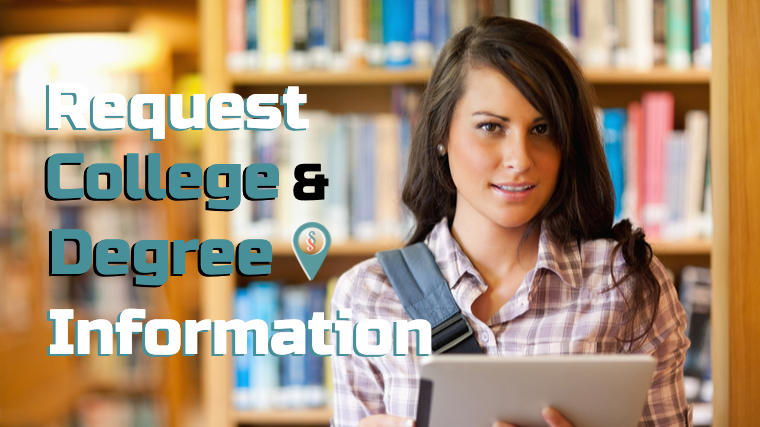 The Highest Paying Business Degrees Online
1. Accounting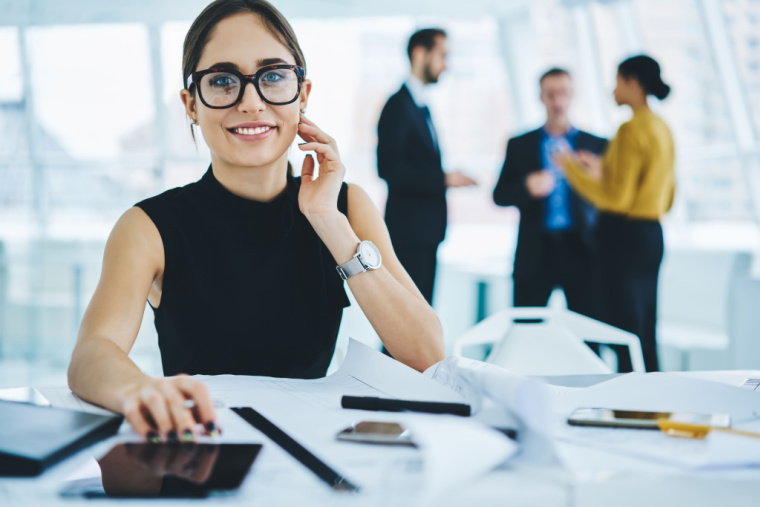 If you are looking for the highest paying business majors you might consider a two-year associate's in Accounting program. It is a degree that provides students with an introduction to the accounting field with courses in:
accounting principles
finance
business
math
taxation
Programs prepare students for entry-level job opportunities as well as further academic study.
Four-year bachelor's in Accounting college degree programs combine foundational accounting curriculum with specialized courses in:
internal auditing
financial advisement
preparing tax documents
Through specialized bachelor's in business in Accounting programs, students learn leadership skills and to understand, prepare, and maintain financial records. These skills are needed for entry and mid-level accounting positions.
The master's in Accounting degree prepares students to sit for the Certified Public Accountant exam. Programs provide students with a broad business background and high-paying jobs. Courses include topics such as:
auditing
government
finance
tax specialization
business ethics
Accountant students will often learn how to prepare financial statements.
Accounting job opportunities include:
Accountant
Auditor
Cost Accountant
Controller
Financial Officer
Forensic Accountant
Tax Examiner
Personal Financial Advisor
2. Business Administration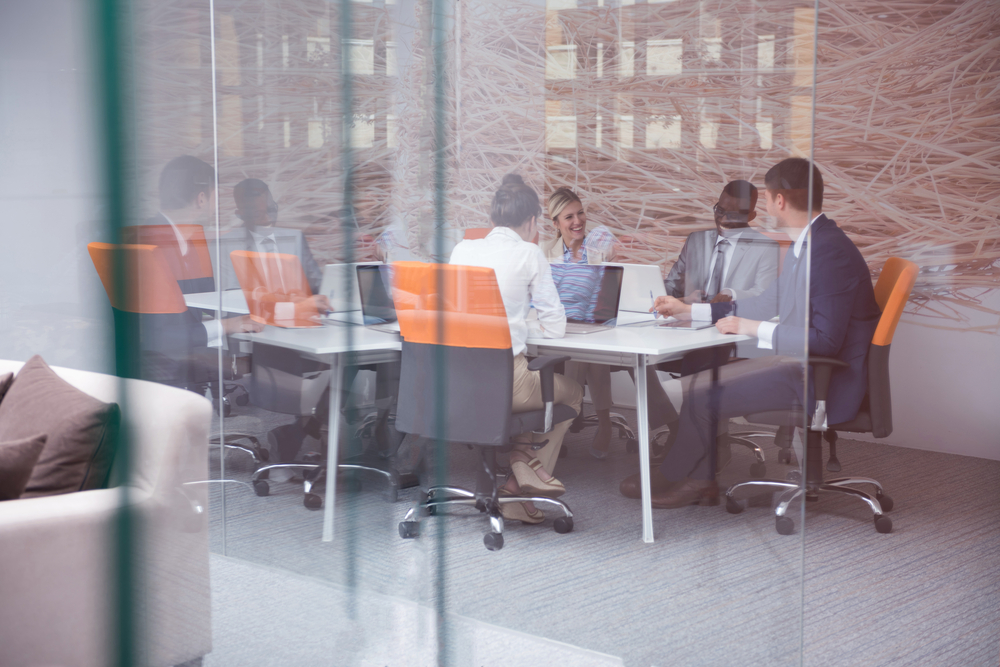 The two-year associate's is a business degree with general education courses and business core courses. Students develop skills needed for entry-level careers in the business world, or further academic study. Courses for this highest paying business program include:
microeconomics
marketing
managerial accounting
applied statistics
supply chain management
Bachelor's in Business Administration
The online bachelor's program is listed as #1 in our Best Online Degrees To Get For Careers. We listed the online bachelor's program as #1 because it has the highest income potential of any undergraduate degree.
An online bachelor's in Business Administration is a versatile degree that offers one of the largest selections of specialization options in all of higher education.
The highest paid business professionals are often:
CEOs
CFOs
managers at medium to large companies
Often a minimum of a bachelor's in a business degree is required for employment in the business world.
This business degree often focuses on:
organizational concepts
basic marketing techniques
managerial concepts
contracts and negotiations
fundamental accounting
This highest paying business degree can help prepare business professionals in:
financial services
marketing
management
An online bachelor's in business administration can enable students to explore advanced entrepreneurial and business concepts. Bachelor's in business administration courses include:
financial management
marketing management
organizational design and development
MBA programs can help prepare graduates for mid- or upper-level careers. They prepare graduates for a business career in large companies. The earning potential may be higher for business degree jobs with an MBA.
Business Administration jobs:
Financial Manager
Hospital Administrator
Human Resources Manager
Office Manager
Operations Manager
Purchasing Manager
Sales Manager
Securities, Commodities, and Financial Services Sales Agent
Wholesale and Retail Buyer
Construction Management
3. Business Management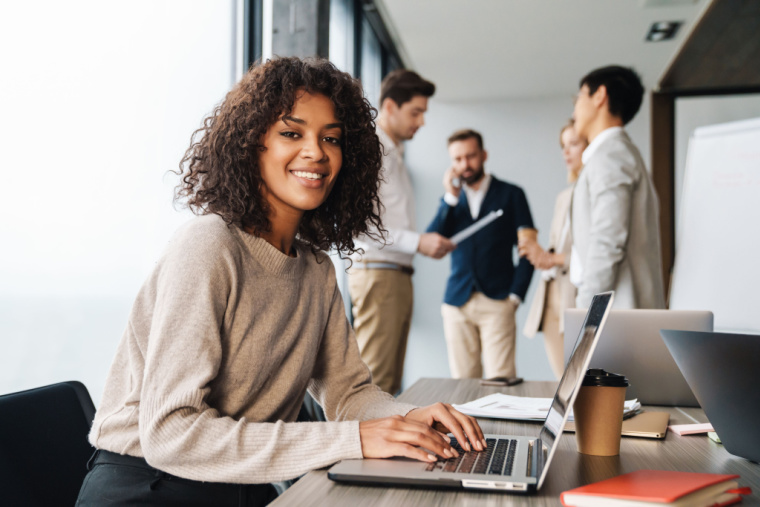 When considering what business degrees make the most money, you may consider business management. These online business degree programs provide students with a broad foundation in management. Courses for the business major can include:
accounting
economics
marketing
management
Bachelor's students can specialize in many areas, including Applied Management or Organizational Management.
A Business Management program is a high-paying business degree that draws on the disciplines of:
sociology
strategy
business
psychology
economics
Students develop effective management practice as well as an understanding of organizational behavior and business operations.
Online master's in Management may include courses such as:
analytics in management
business strategy
business culture
managerial economics
entrepreneurship
These also allow students to tailor their degree with specializations, including those in:
accounting
finance
economics
marketing management
An MBA with a specialization in Business Management is also available online. This business degree program prepares graduates to potentially work as effective leaders and managers.
Management jobs:
Construction Manager
General and Operations Manager
Management Analyst
Management Consultant
Managing Director
Project Manager
4. Economics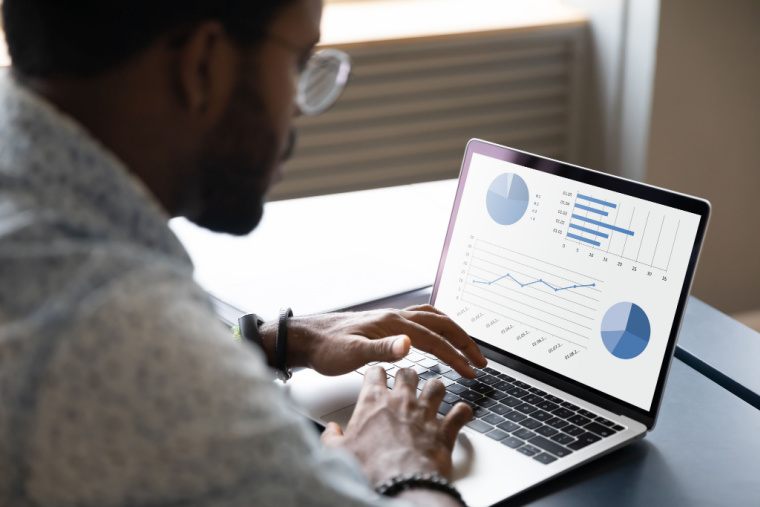 The four-year bachelor's in Economics program helps students develop strong mathematic and analytical skills. Designed to prepare graduates for entry-level careers, the programs include courses in:
economic theory
macroeconomics
microeconomics
statistical analysis
mathematical economics
The two-year master's in Economics program provides students with an in-depth understanding of economic theories. Course topics include:
numerical computation
econometrics
economic growth
economic forecasting
Students can tailor their degree with specializations, such as:
financial economics
computation economics
microeconomics
applied economics
There are also online Bachelor's and Master of Business Administration degrees with concentrations in Economics.
Economics jobs:
Business Journalist
Economic Consultant
International Economist
Legislative Assistant
Macroeconomist
Management Consultant
Market Research Analyst
Organizational Economist
Policy Analyst
5. Entrepreneurship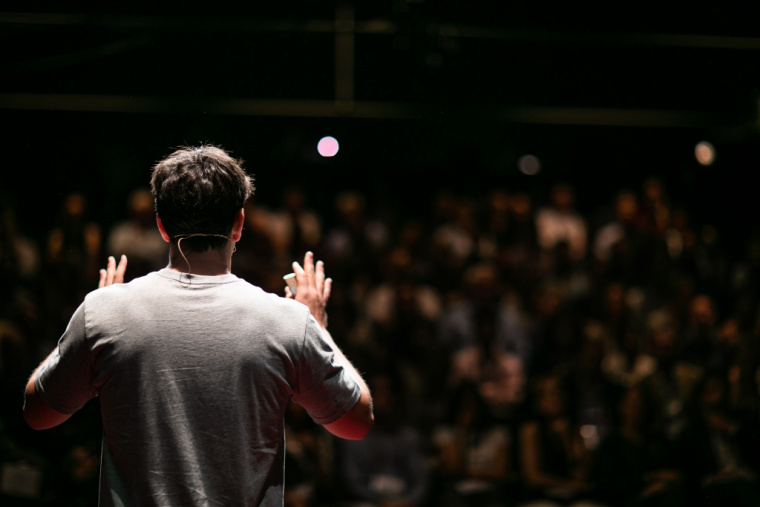 You are looking at business degrees that make the most money. Maybe you want your own business! Degrees in Entrepreneurship can lead to one of the highest paying business jobs. Bachelor's in business degrees in Entrepreneurship combine theoretical and practical knowledge. Programs introduce online students to business fundamentals, including how to produce financial reports and statements. Courses can include:
strategic management
microeconomics
business law
computer applications for entrepreneurs
principles of small businesses
Online students develop an understanding of small business and entrepreneurial endeavors. Through integrating case studies, team projects, and creating businesses, these programs prepare graduates to create and run their own business.
A master's in Entrepreneurship or a Master of Business Administration concentration in Entrepreneurship teaches students about the start-up and management of new businesses.
Master's courses can include:
human resource management
product development
corporate economics
managerial accounting
Entrepreneurship jobs:
Business Consultant
Business Manager
Construction Manager
Marketing Manager
Public Relations Specialist
6. Finance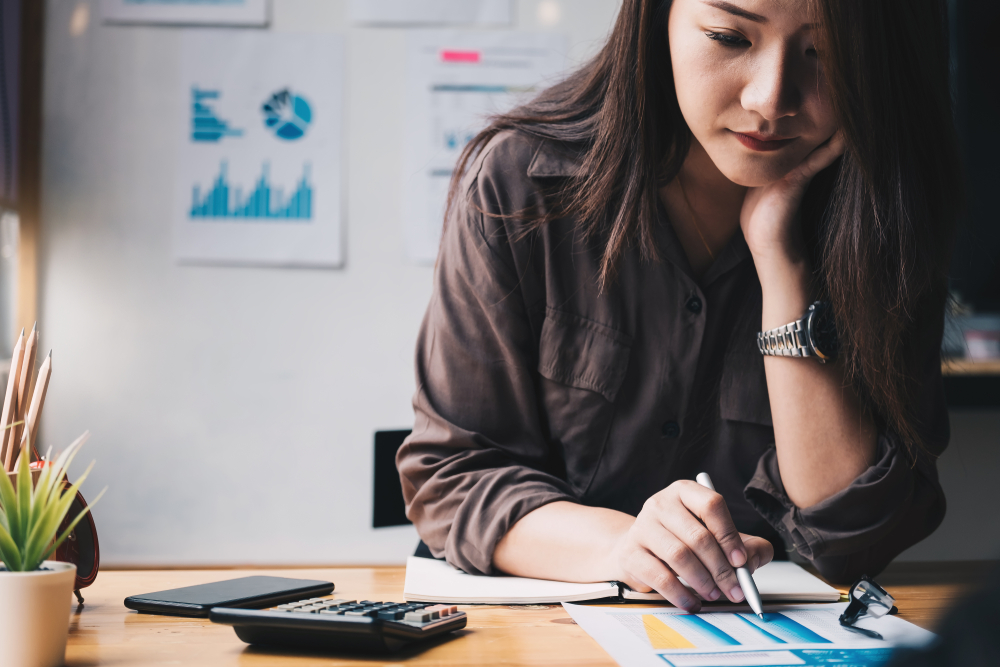 A finance degree is a highest degree for business. The degree helps develop skills in:
corporate finance
financial advising
portfolio management
This bachelor's equips students with skills that apply to a range of entry-level positions in:
banking
insurance
financial accounting
money management
A minimum of a bachelor's in Finance or a related field is usually required for employment. Students can specialize in Financial Planning to become a Certified Financial Planner. Personal financial advisors are a top job opportunity for this career path.
A Master of Business Administration (MBA) with a focus in Finance may prepare graduates for middle and upper-management roles. Programs can include courses in:
quantitative methods for finance
issues in financial accounting and reporting
advanced analysis of financial markets
Financial Occupations:
Credit Analyst
Financial Advisor
Financial Managers
General and Operations Manager
Certified Financial Planner
Personal Financial Planner
Loan Officer
7. Healthcare Administration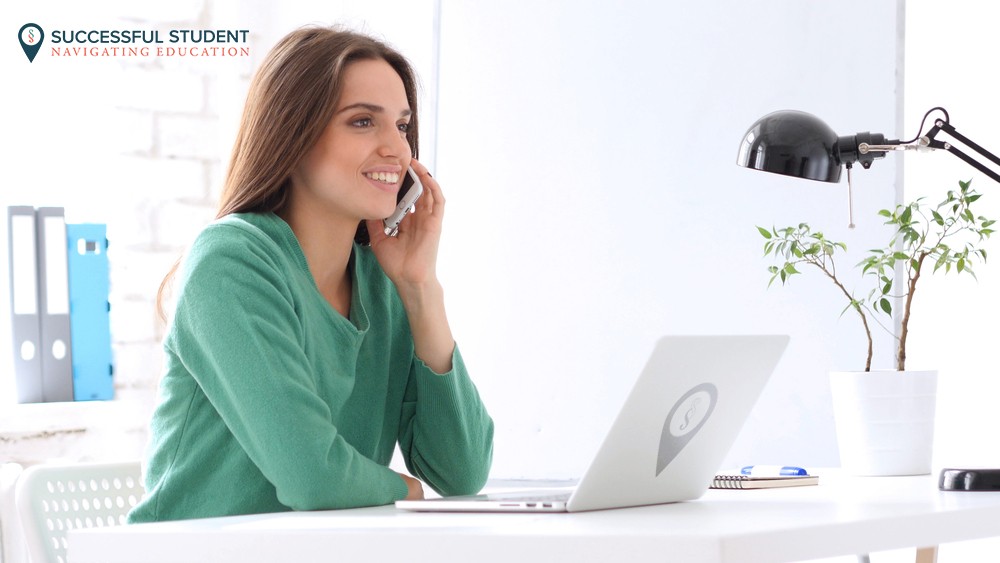 Programs for one of the highest paying business degrees include courses in:
medical terminology
ethics for healthcare professionals
fundamentals of healthcare reimbursement
introduction to healthcare delivery system
Degree specializations include billing and coding, pharmacy practice, and medical records.
Bachelor's programs help students hone analytical skills needed for successful careers in the healthcare system. Programs focus on:
ethical concepts
financial management
decision-making skills
healthcare organizational structures
healthcare management
Online bachelor's courses include:
health law and policy
risk management for healthcare
management for healthcare operations
principles of leadership
Depending on the program, there also may be an internship or capstone element.
A master's in Healthcare Administration combines classroom instruction and seminars, with optional internships.
Master's students gain advanced operational knowledge of the healthcare industry.
Courses can include:
economics of healthcare
global health systems
emerging issues in healthcare management
health policy and regulation
Healthcare Administration jobs:
Admissions Director
Community Health Manager
Health Services Manager
Management Analyst
Medical Records Administrator
Patient Services Representative
Social and Community Service Manager
8. Hospitality Management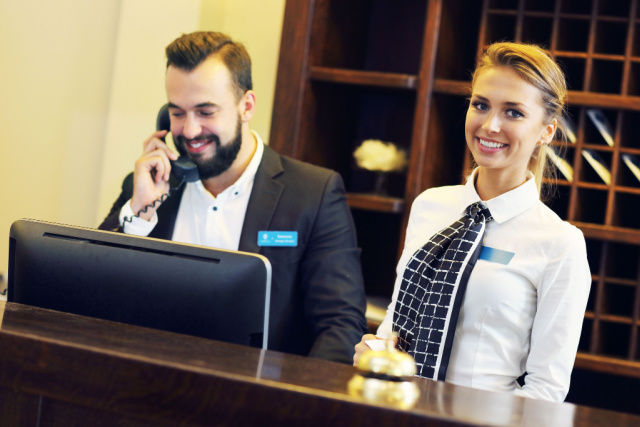 Programs include courses in:
technology in the hospitality management industry
ethical hospitality management
marketing
events management
Some programs require internships with resorts, airlines, or travel agencies.
A bachelor's focuses on several aspects of the field, such as:
destination services management
convention and meeting planning
travel and tourism
fundamentals of purchasing
Students may specialize in:
club management
casino management
lodging management
food and beverage management
tourism, convention and event management
A master's program helps students learn managing food service, finance and accounting, and lodging. Students can learn management of restaurants, hotels, and food service.
Some master's specialize in:
tourism management
event management
hospitality marketing
hospitality finance
Hospitality Management jobs:
Conference and Event Sales Manager
Convention Manager
Event Planner
Guest Services Manager
Hospitality Manager
Hotel Manager
Reservations Supervisor
Restaurant Manager
Tourism Manager
9. Human Resources Management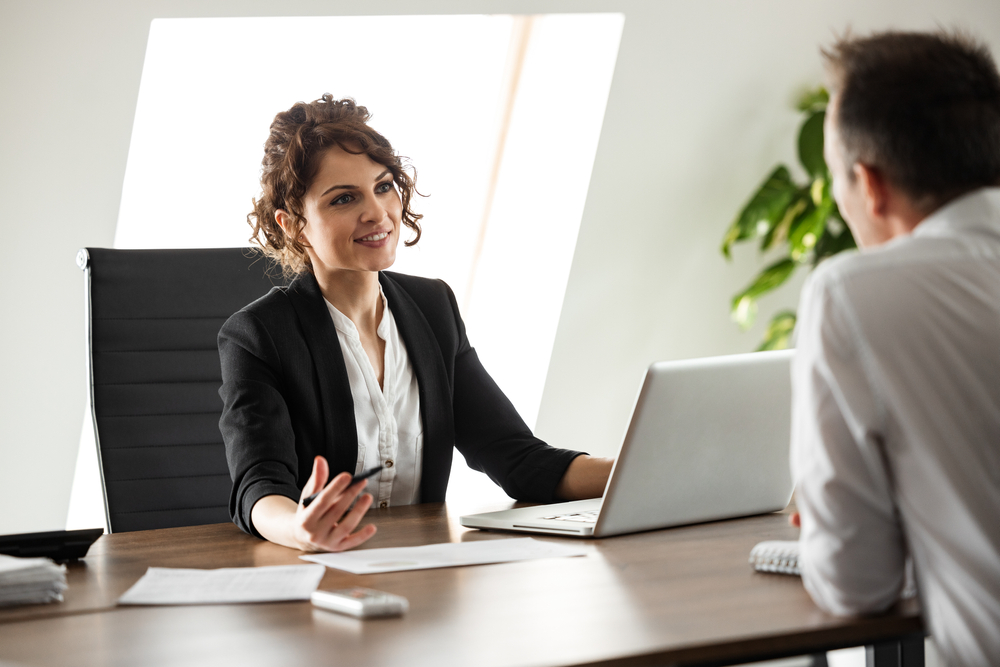 Human Resource Management is a business degree that typically focuses on running HR departments in businesses. This includes learning competencies such as:
benefits and compensation
hiring practices
developing communication skills
Courses to become human resources managers include:
business ethics
employment law
principles of management
Bachelor's students develop deeper insights into corporate structures and social, economic, and legal issues. Course topics include:
workforce planning
principles of management
business ethics
labor law
A master's degree provides students with skills in a range of management jobs. Students develop:
advanced communication skills
negotiation strategies
legal and ethical issues
employee and labor relations
recruitment
There are online Master of Business Administration with a specialization in Human Resource Management available as an online business degree option.
Course topics include business foundations, law and ethics, and corporate communications.
Human Resource Management Jobs:
Compensation and Benefits Manager
Development and Training Manager
Employee and Labor Relations Manager
Labor Relations Specialist
Training and Development Specialist
10. Industrial Management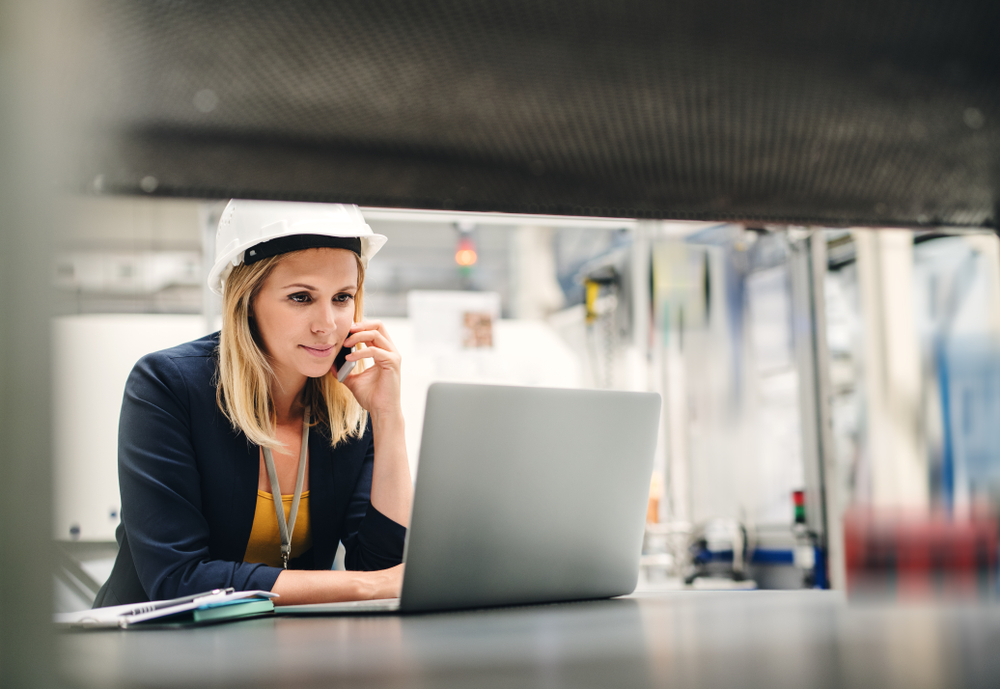 A bachelor's in business or engineering is often required as the minimum degree for employment as Industrial Managers or Industrial Production Managers.
A bachelor's in business administration with a specialization in Industrial Management or in Industrial Production Management can prepare students for management positions in various industrial businesses.
The four-year program includes course topics such as:
basic production processes
facilities and design management
quality management
operational logistics
personnel management
Industries include manufacturing (automobiles, consumer goods), refineries, and others.
Industrial Production Managers earn an average median salary of $103,150 per data from 2021 at the BLS. The growth rate is 3% adding an additional 15,400 positions each year over the next ten years.
A master's in Industrial management is a business degree with advanced coursework in statistics, economic theories, and manufacturing systems. The degree may include courses in:
statistics
human factors in management
manufacturing systems
economic principles
Students can choose a specialization in :
manufacturing systems
strategic industrial management
engineering technology
industrial safety
Industrial Management jobs:
Construction Manager
Facility Manager
Organizational Consultant
Operations Manager
Production Manager
Purchasing Manager
Quality Assurance Control Manager
11. International Business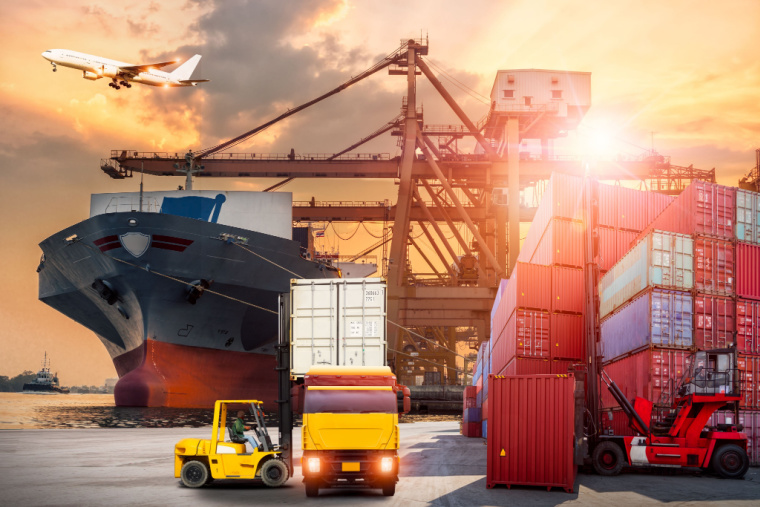 An International business major is one of the high paying business degrees. A bachelor's in business focusing on International Business teaches online learning of:
international marketing
business
trade and finance
There are online bachelor's in business administration degrees which have concentrations in International Business. A concentration in International Business within an online business administration program prepares students with a global perspective. This bachelor's degree teaches a business administration foundation along with the specialization specifics.
The degree programs typically include courses in:
global finances
international management
international economics
cultural norms
marketing in a multinational setting
A master's program introduces students to topics that impact world-wide business ventures. These online business degrees typically include courses in:
business analytics
global finance
international project management
global business ethics
Colleges may offer a Master's in Business Administration: International Business specialization.
Jobs for International Business Majors:
Financial Analyst
Financial Manager
Foreign Sales Representative
Global Business Analysis Director
International Growth Director
International Management Consultant
International Marketing Director
International Trade and Customs Manager
12. Logistics
Online Logistics degrees can provide students with a solid foundation in:
communication
problem-solving
record-keeping skills
leadership skills
An online associate's may include courses in:
material handling
business negotiation skills
economics of distribution
transportation
A bachelor's program provides students with an introduction to the concepts, theories, and practices of logistics. These online business degrees include: business fundamentals, such as: accounting and business law, with a focus on modes of transport, inventory management, and import and export regulations.
Courses can include:
logistics management
strategic procurement
transportation systems
warehouse and terminal management
Designed for online students seeking careers in:
consulting
upper management
academia
A master's in Logistics degree emphasizes:
technology
managerial leadership
global business practices
Master's in Logistics may include courses such as:
logistics information systems
transportation management
analytic decision-making for logistics managers
logistics distribution systems design
Logistics jobs:
Field Logistic Coordinator
Inventory Control Specialist
Logistics Account Manager
Logistics Analyst
Logistics Coordinator
Logistics Manager
Operations Manager
Operations Project Manager
13. Management Information Systems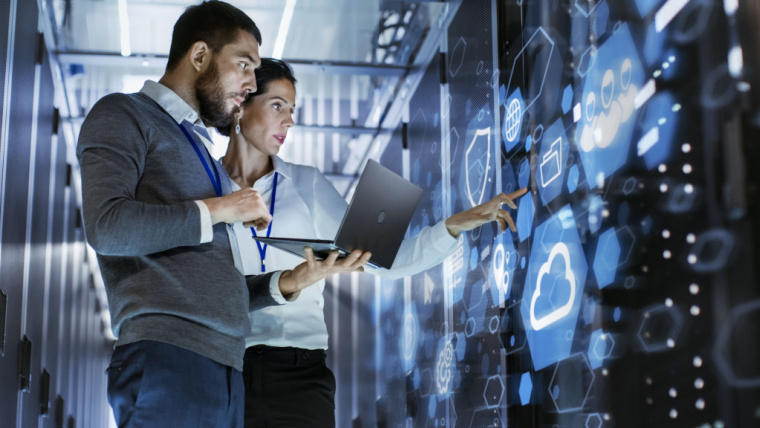 These online programs consist of courses in business and computer information systems. Programs include courses in:
microeconomics and business finance
C++ programming
web systems and development
electronic commerce
Some of the programs also allow students to develop real-world skills through an internship.
Online courses combine business and technology skills. Online learning includes courses in:
systems analysis
systems design
information management
database management
Students can tailor the degree with concentrations in:
information security
network management
health information systems
Management Information Systems jobs:
Chief Technology Officer
Computer Systems Analyst
Computer Systems Manager
Data Analyst
Data Warehousing Specialist
14. Marketing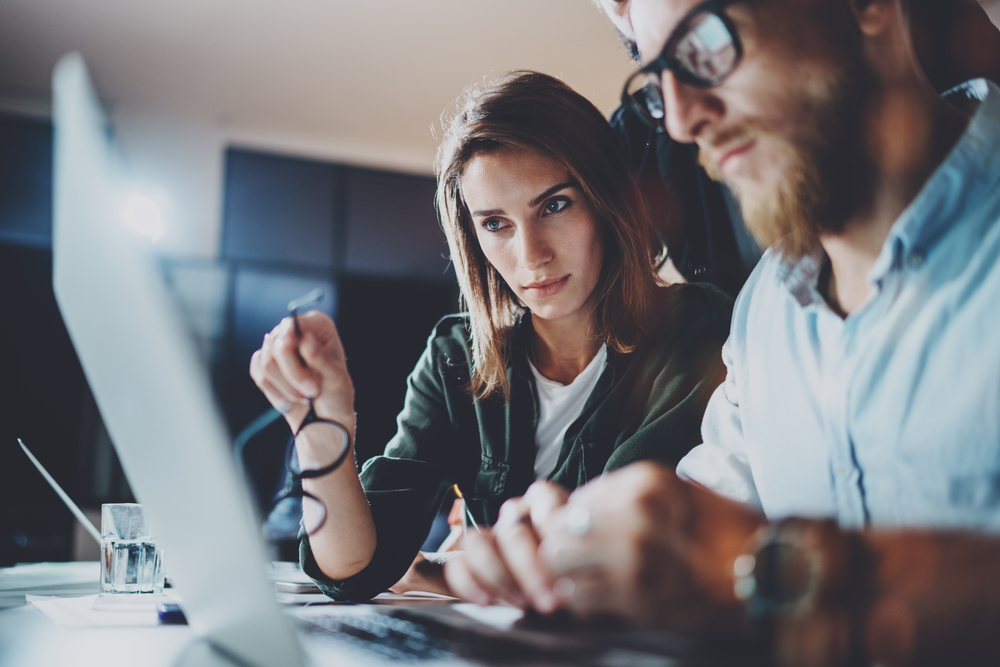 Are business degrees worth it? A marketing degree can lead to a successful career path. Associate's programs teach business fundamentals in marketing. These online business degrees focus on an array of business practices and principles as well as marketing efforts and marketing strategies in:
social media marketing
communications
digital marketing
branding
Online Associate's degrees may include courses in:
social media marketing
marketing research
business analytics
The bachelor's in business degree in Marketing teaches students to develop skills needed to create compelling marketing campaigns. An online marketing business degree focuses on:
consumer behavior
building a brand
the role of social media in marketing
Courses include:
strategic brand management
strategic marketing planning
consumer behavior
Master's degrees for marketing majors typically emphasize customer loyalty, brand management, and audience engagement. These can include courses in:
marketing analytics
integrated marketing communications
ethical and legal issues in marketing
multinational market strategies
For the bachelor's and master's degrees there are business administration options that have concentrations in Marketing.
Marketing jobs:
Brand Manager
Digital Marketing Managers
Internet Marketing Coordinator
Market Research Analyst
Marketing Communications Manager
Marketing Data Analyst
Marketing Research Analyst
Media Director
Marketing Communications Specialist
Social Media Marketing Manager
Promotions Director
Art Director
Creative Director
Digital Advertising Sales Manager
Marketing Manager
Media Account Director
Online Advertising Manager
Promotions Manager
Public Relations
Social Media Advertising Manager
15. Music Business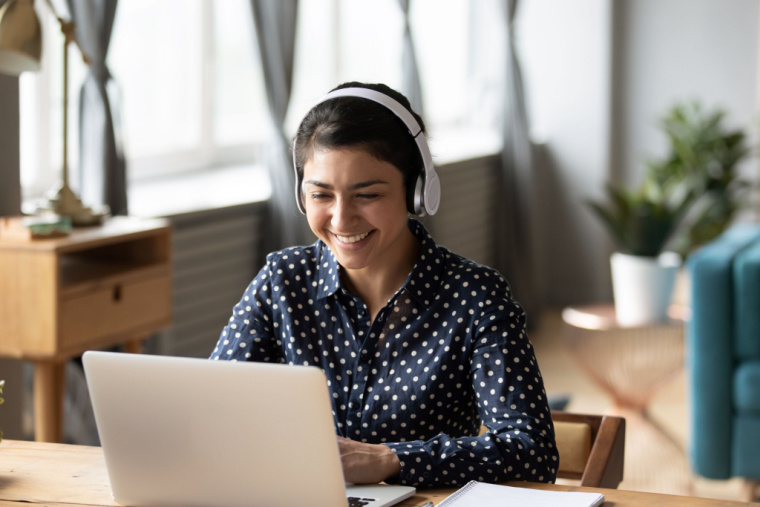 What is the highest paying business degree? You may not think of a music degree. Designed to prepare graduates for entry-level or freelance employment, the Associate's in Entertainment Management degree curriculum focuses on:
professional presentation
negotiation skills
management
hands-on experience through an internship
The online business degree provides course topics such as:
entertainment law and ethics
venue management
advertising and mass media
public speaking
This consists of courses in:
contract law
accounting
presentation skills
e-commerce
copyright and trademark issues in entertainment
Students in these programs gain real-world experience through internships and cooperative programs.
The master's degree combines real-world experience through:
a practicum
internships
projects
Courses include:
presentation skills
entrepreneurship
entertainment branding and marketing
Entertainment Management Master's degrees are often limited to a specific industry-related field such as film, television, or music.
These online business degrees prepare graduates for senior management or executive-level career options.
For the bachelor's and master's degrees there are business administration options that have concentrations in Music Business.
Music Business jobs:
Artistic Manager
Concert Promoter
Gallery Manager
Publicity Manager
Television Marketing Manager
Tour Manager
16. Operations Management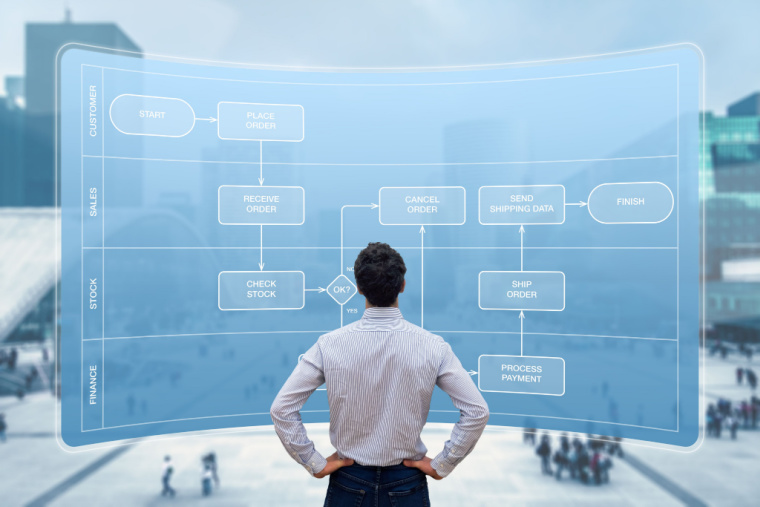 What type of business degrees are there? One high paying business degree is operations management. A bachelor's program in Operations Management helps students develop skills to manage manufacturing processes. Online students learn the business fundamentals related to production of products. This includes:
learning efficiency
safety
quality control in manufacturing
A bachelor's in business administration degree can specialize in Operations Management. These programs teach business fundamentals along with management of:
inventory
spreadsheet software
service management
occupational safety and health
Programs can include internships or lab experiences to help students gain real-world experience.
The master's program prepares students to manage in work settings ranging from nonprofit organizations to the military. Programs may include courses in:
human behavior
project planning
cost analysis
quality management
decision-making principles
These online business programs offer relevant training in human resource management, business management, or industrial management. There are also Master of Business Administration (MBA) options with specializations in Operations Management.
For the bachelor's and master's degrees there are business administration options that have concentrations in Organizational Leadership.
Operations Management jobs:
Facilities Coordinator
Industrial Production Manager
Logistics Manager
Materials Manager
Operations Manager
Operations Research Analyst
Production Supervisor
Project Manager
Supply Chain Manager
17. Organizational Leadership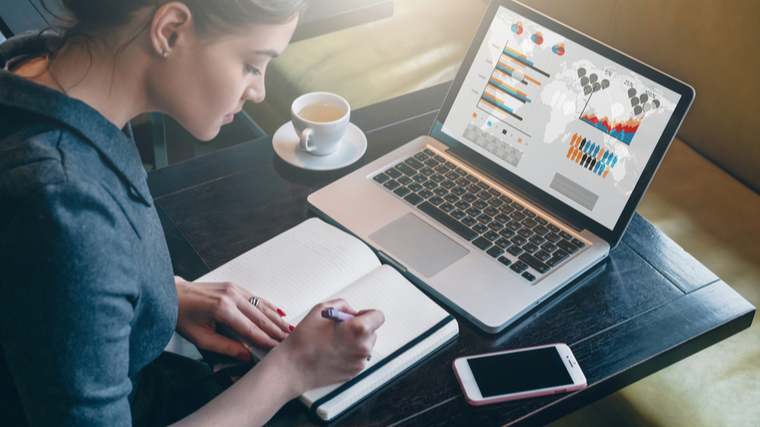 Some bachelor's in Organizational Leadership programs offer specializations in:
sales and marketing
project management
supply chain logistics
The program helps students develop managerial and supervisory skills. Programs cover topics such as:
finances
management
communication
business strategies
Courses include group behavior, strategic leadership, and budgeting.
The master's helps students hone their management, problem-solving, and critical-thinking skills. Programs give students skills needed to manage people, projects, and plans. A master's can consist of courses in:
leadership theory and applications
organizational change
organizational behavior
Students can specialize in:
inventory control and production systems
quality management
service operations
For the bachelor's and master's degrees there are business administration options that have concentrations in Project Management.
Organizational Leadership jobs:
Administrative Services Manager
Human Resources Manager
Human Resources Specialist
Internal Auditor
Management Analyst
Operations Manager
Organizational Development Consultant
Project Manager
Training and Development Specialist
18. Project Management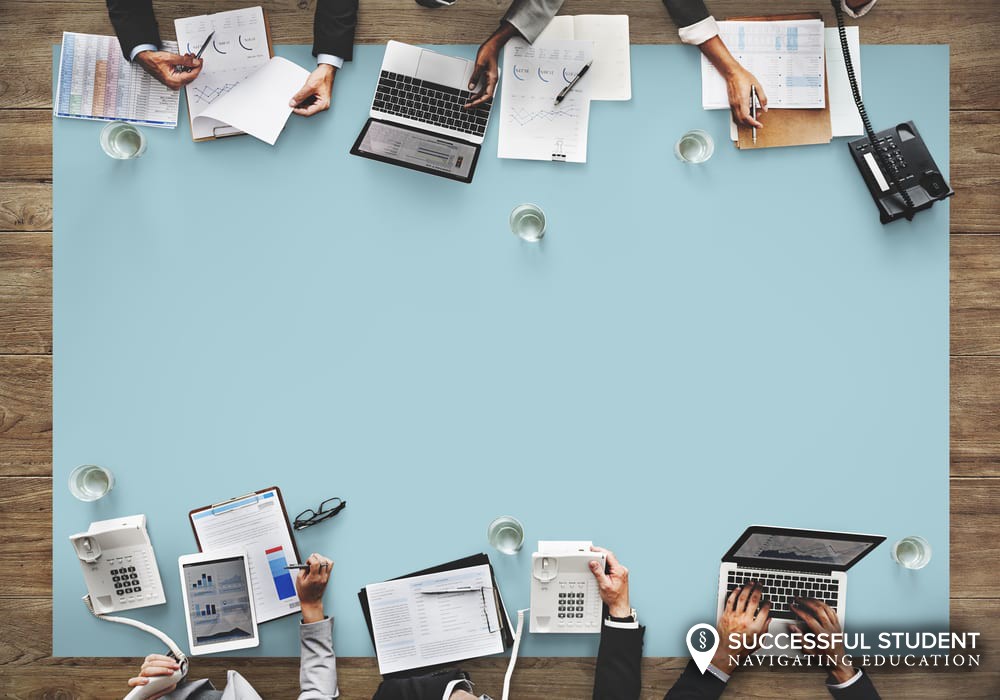 The bachelor's may emphasize:
business concepts
problem-solving
critical-thinking skills, and communication
may include case studies and team projects
These online business programs include courses in:
applied project management
managing project quality
fundamentals of leadership
Designed for working professionals, a master's might help graduates advance their careers. Students can earn specializations in enterprise resource planning, and enterprise architecture, among others.
This degree typically includes courses in:
advanced team leadership
planning and resource management
corporate project strategies
For the bachelor's and master's degrees there are business administration options that have concentrations in Project Management.
Jobs:
Chief Project Officer
Engineering Project Manager
Project Leader
Project Manager
Project Portfolio Manager
19. Public Relations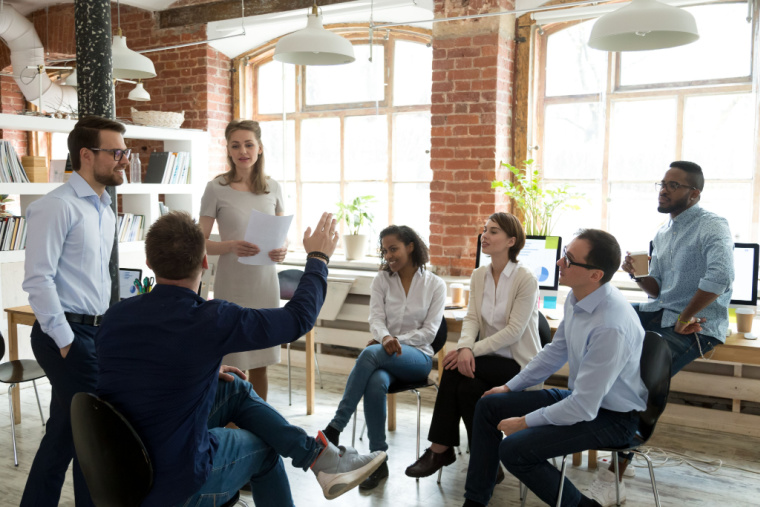 Bachelor's programs emphasize critical-thinking skills, data analysis, and the role of technology in communication. Students learn to how to use mass communication to create an organization's message and get information to the public.
Bachelor in Public Relations degree courses include:
writing for electronic media
brand management
global business practices
public relations campaign development
The degree provides students with skills to develop public relations plans, identify changes in trends, and assess communication tools.
A master's in Public Relations can include courses in:
communication technologies
crisis management
account planning
speechwriting and campaigns
Public Relations jobs:
Corporate Communications Specialist
Communications Director
Event Coordinator
Event Manager
Internal Communications Specialist
Media Director
Media Relations Manager
Public Affairs Manager
Public Relations Director
Public Relations Specialist
20. Real Estate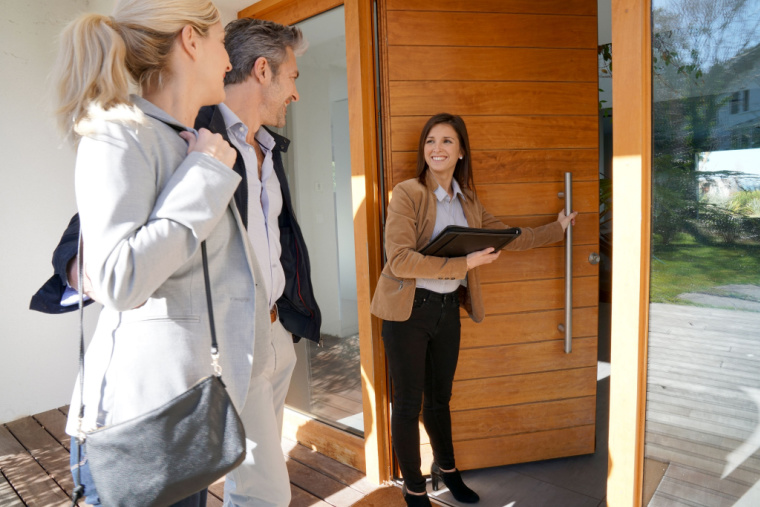 The bachelor's program covers property appraisals and assessment, basic principles, real estate law, taxation, and other topics relevant to the real estate industry. Courses are taken in:
taxation
appraisal techniques
property/liability insurance
economics
Students can complete specializations in:
development
property management
lending
appraisal, among others
The degree may focus on specialty areas, such as sustainable real estate or real estate development. Students may complete a thesis project. Programs can include courses in:
market analysis
residential housing development
acquisition procedures
real estate investment management
Real Estate jobs:
Property Manager
Real Estate Agent
Real Estate Appraiser
Real Estate Broker
21. Sports Management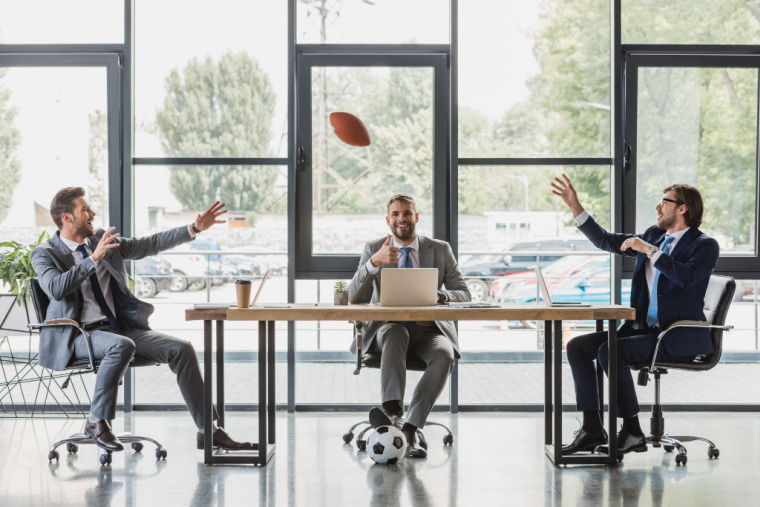 Sports management is one of the highest paying business degrees. Online bachelor's degree programs give a broad understanding in managing risk in:
sports environments
sports psychology
sports law
athletic facilities management
fundraising strategies for athletic events
Sport Management typically includes courses in:
product promotion
public relations
physical education leadership
The program combines team management and athletic activities with courses in exercise science. Some schools offers concentrations or sub-specialties in:
golfing management
marketing
public relations
journalism
The master's program consists of advanced studies in business-related topics such as:
accounting
marketing
sport management
organizational behavior
Programs often include a dissertation and an internship. These programs prepare graduates for careers managing athletic organizations.
22. Supply Chain Management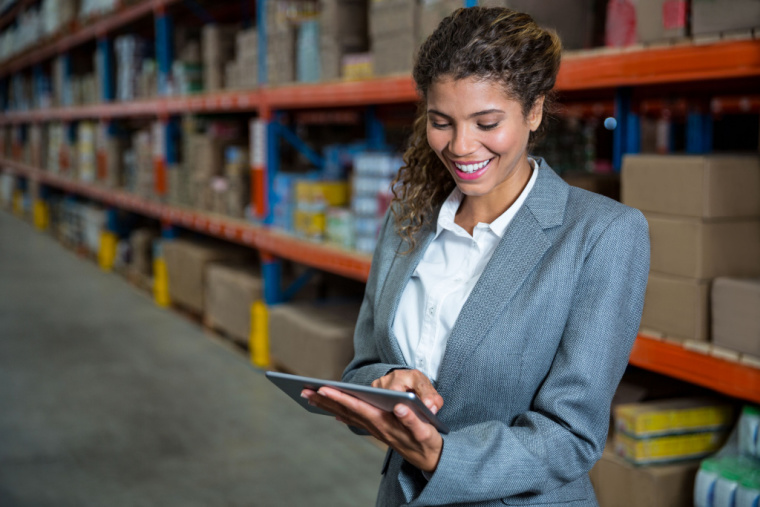 Students learn relevant training in the practice of:
importing and exporting
purchasing
inventory management
product transportation logistics
quality control
Students learn how to make business decisions, and organizational-planning skills to run supply chains. Course topics include:
accounting
professional finances
inventory control
The bachelor's degree provides students with a foundation in economics and concepts in professional communication strategies and personnel management. Along with a core of business courses, the programs also include courses in:
financial analysis
global marketing
supply chain strategy
logistics planning
Some students may opt to take a bachelor's in business administration with a concentration in Supply chain Management. A business administration degree teaches students fundamentals of business, and the concentration focuses on supply chain and management courses.
The master's may include courses in:
management and purchasing
logistics and distribution
business principles
purchasing management
advanced economics
23. Environmental Science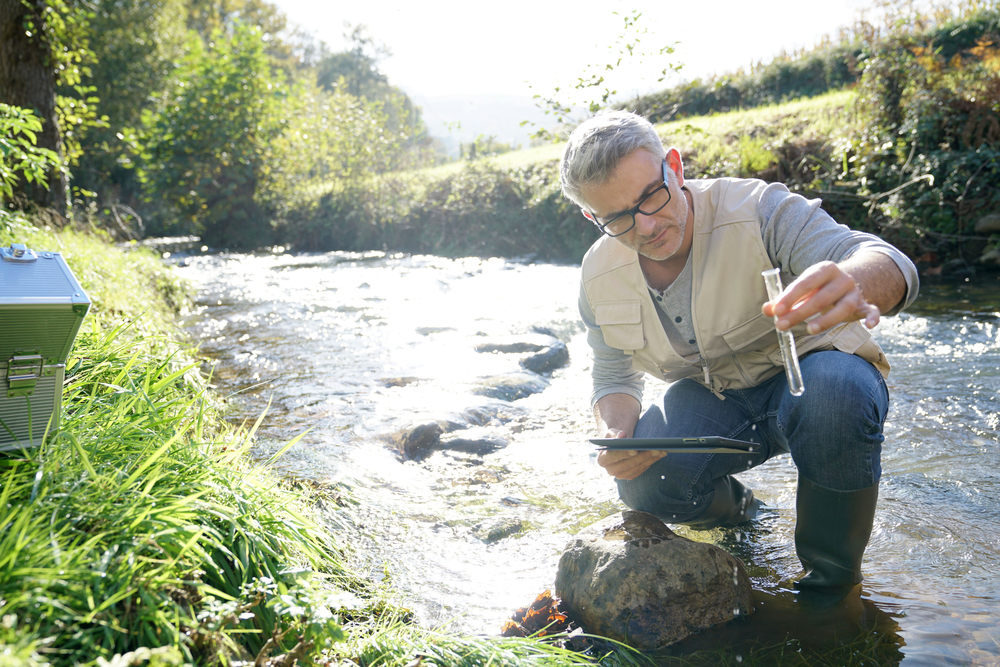 The bachelor's degree program explores procedures, research, and policies regarding in environmental science and sustainability on a local, national, regional, and global scale. The curriculum often combines business courses with those focused on the environment.
Courses can include:
environmental ethics
sustainable society
principles of microeconomics
The bachelor's in Sustainability degree may include a capstone, internship or field experience. Programs allow students to earn specializations in:
sustainable ecosystems
sustainable energy and materials
the economics of sustainability
A master's in Environmental Science and Sustainability degree consists of courses in:
sustainability management and leadership
aquatic environments and sustainability
global environmental
sustainability topics
Programs may allow students to gain real-world experience through an internship.
Sustainability jobs:
Chief Sustainability Executive
Environmental Scientist
Director of Sustainability
Industrial Production Manager
Highest Paid Careers with a bachelor's in Business: Salary Information
| | |
| --- | --- |
| Careers | Median Annual Salary |
| Chief Executive Officers | $193,850 |
| Advertising, Promotions, and Marketing Managers | $141,490 |
| Financial Managers | $134,180 |
| Compensation and Benefits Managers | $122,270 |
| Human Resources Managers | $121,220 |
| Training and Development Managers | $113,350 |
| Medical and Health Services Managers | $101,340 |
| Project Managers | $80,220 – $140,000 |
| Administrative Services Managers | $96,940 |
| Accountants and Auditors | $73,560 |
| Source: Bureau of Labor Statistics | |
What Types of Jobs can you get with an Online Business Degree?
Graduates with a business degree can seek career opportunities in practically every for-profit industry. Business programs prepare students to work in various fields for companies, government agencies and organizations. Business majors may find employment in many fields and positions. These can earn above average salaries. These can include a business career such as:
CEO
CFO
cost estimator
financial advisor
market research analyst
operations research analyst
financial analyst
information systems managers
sales managers
How long does it take to get an online business degree?
An associate's degree in a business field typically take students two years to complete. A bachelor's degree in a business field typically takes students four years to obtain the degree.
A master's degree program in a business subject and an MBA typically take one to two years to complete. A DBA program usually takes three to six years to complete. Some schools provide accelerated degree programs which take significantly less time to complete. Schools have various guidelines on accepting transfer credit for a degree.
Though there are many specialization options, the same core curriculum is shared in business majors. Business core courses are taken at business schools within online degree programs. Transfer students can often transfer in credits, which shortens the length of a business degree online program.
Business students will need to have a high school diploma and submit high school transcripts for admission. A GED may suffice instead of having a traditional high school diploma. Many colleges have career services tp help business students determine their career goals and find employment after graduation.
What does an online business degree cost?
The cost of an online business program varies depending on the online college. One of the most inexpensive online college degrees is with Middle Georgia State University. Their online courses are $131 per credit hour. At 120 hours required for the online degree program, tuition should equal around $15,720.
Is an online business degree worth it?
Yes. Graduates of a bachelor's in business administration program earn an average of $2 million over their lifetime. This is true for graduates of an online bachelor's degree program as well as on-campus. An online education is acceptable for working at for profit businesses.
Financial aid
Our Financial Aid Guide for Online College Students provides information about the various types of financial aid such as:
Federal Direct Subsidized Loans
Federal Direct Unsubsidized Loans
Grants
Lifetime Learning Credit
the American Opportunity Tax Credit
Parent Plus Loans
Grad Plus Loans