We have ranked the best Cosmetology programs in the U.S. This list is designed for students to make informed decisions when choosing a Cosmetology school.
The study of Cosmetics mixed with today's technology has become even more complex dealing with the chemistry of hair and skin, and often with an effort to be environmentally conscious in the process.
Students of Cosmetology programs should be aware of their specific state requirements for licensure and will be required to sit for licensing exams.
Once certified, most can expect to work in a salon or department store. Nearly half are self-employed.
Duties include hair-cutting, hair-styling, and a variety of other beauty services.
The median yearly salary in 2021 was $29,680.00 according to the Bureau of Labor Statistics.
The projected job growth is 19%, much higher than the average for all other occupations.
---
More resources:
The Best Cosmetology Programs
1. The Aveda Institute (West Chester, OH)
Horst Rechelbacher founded the Aveda Institute in 1977. Influenced by the Indian tradition of Ayurveda, Horst adopted a holistic belief 'that individual beauty is directly linked to the beauty of the world around us'. This philosophy manifested in the creation of organic botanical products ranging from skin care to hair care that were beneficial to both the consumer and the Earth.
Today students can be immersed in the natural holistic approach to beauty through their Cosmetology program, offered in nearly 60 American cities, Canada, and Australia. Requirements for entry, fees for classes, and credit for graduation will vary with locations. However, all students are guaranteed a comprehensive, hands-on educational experience that will prepare them for the rigors of the workforce. Established alumni of the Aveda Schools include Hauns Korpela, David Wagner, Janell Geason, and Roxana DaCosta.
2. Paul Mitchell Schools (Orlando, FL)
Paul Mitchell is not just a well-known name in the professional hair product world, he, along with John Paul DeJoria, are the founders of the John Paul Mitchell Systems. Included in this System are more than 100 beauty products available in over 80 countries, more than 50,000 salons in 81 countries, and over 100 school locations.
Though opportunities will vary slightly by location, the Cosmetology curriculum should cover a variety of topics from style finishing, texture, and foil work to manicure, pedicure, and makeup. The Paul Mitchell company as a whole was recognized in 1980 as one of the first cosmetology company's to 'publicly stand up against animal testing'. Well known teachers and alumni affiliated with the schools include Scott Cole, Diana Schmidtke, Stephanie Kocielski, and Craig "The Barber".
3. Empire Beauty School (Wilkes-Barre, PA)
Accredited by the National Accrediting Commission of Career Arts and Sciences, the Empire Beauty School opened its first location in 1934 in Wilkes-Barre, PA. Empire now has more than 109 schools across the nation.
With more than 80 years of experience teaching and guiding professionals, students can be confident in the cutting-edge, professional nature of the education they will receive. The Cosmetology program covers a variety of topics including hair design and cutting, color and texture, basic skin care, business/retail training, and makeup. Other similar academic programs offered include Esthetics, Cosmetology Educator Training, and Make-up Artistry.
4. Pivot Point Academy Beauty School (Chicago, IL)
The late Leo Passage was a well-respected hairstylist and cosmetology educator with more than 100 international awards and honors to his name. He founded the beauty education company Pivot Point International in 1962. Now under the direction of his son, Robert Passage, the program consists of '13 areas of study, containing 106 theory lessons and 68 workshops'. There are six subject modules to the curriculum: Cosmetology Fundamentals, Sculpture, Hair Design, Color, Texture, and Salon Success and Meta.
The digital platform of the curriculum is LAB (Learn About Beauty) which 'looks and feels like social media' making it both interactive and enjoyable to students. The effectiveness and success of the program has led to incredible growth. Today it is more than just a school; Pivot Point has become the most taught, international beauty school curriculum available in more than 2,000 institutions, across 70 countries, in 15 languages.
5. The Sassoon Academy (Santa Monica, CA)
The Sassoon Academy offers a detailed beginners program in cosmetology with no experience needed to apply. This program runs for 44 weeks and covers 1600 hours of course work and hands-on experience.
Included in the tuition price for the program is a State Board Student Beauty Kit, including $600 of material such as mannequins, a curling iron, make-up and wax kits, and the Milday Cosmetology text book.
Students are also required to obtain a Professional Student Beauty Kit, which is not included in the tuition price, for materials such as manuals, hair dryer, brushes, combs, and clips. This may cost students $1,500 or more.
For the working professional Sassoon offers the continuing education courses: Salon Intensive or Comprehensive Diploma. These run four to six weeks in length. Short-term courses lasting two to five days covering various cut and color styles are also available.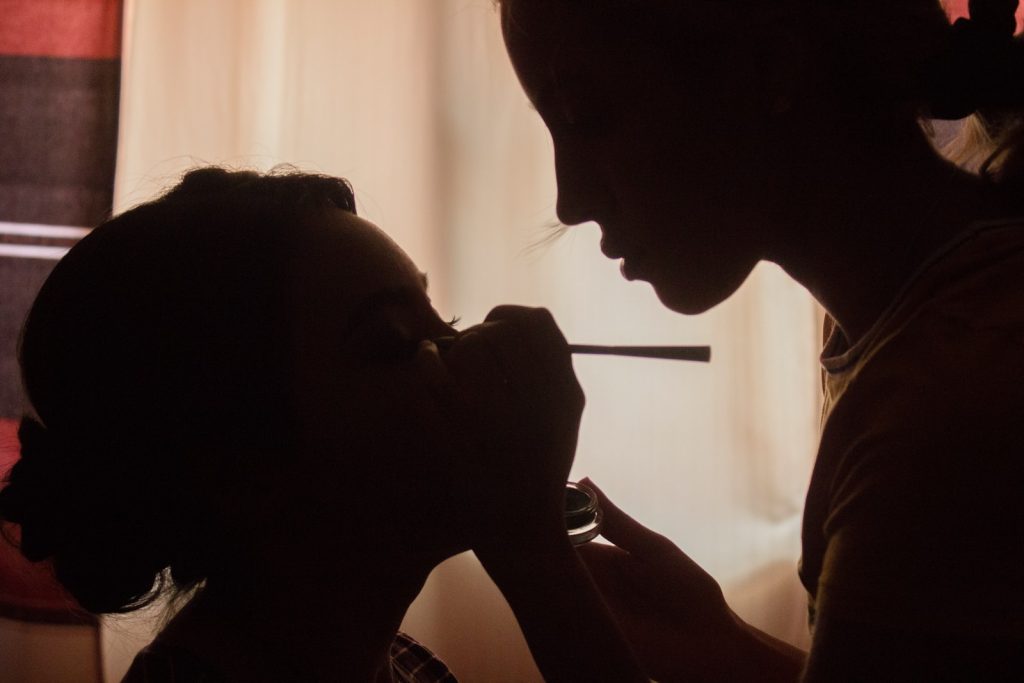 6. Tricoci University (Bridgeview, IL)
Though his work in hair dressing and cosmetology started as early as the 1950's, it was not until the 1970's that Mario Tricoci, along with his brother Franco Tricoci, opened their own salon business. Inspired by his success and global recognition, Mario Tricoci turned his desire to train other beauticians into the establishment of Tricoci University in 2004. Now accredited by the National Accrediting Commission of Career Arts and Sciences, Tricoci University offers a 1500 hour cosmetology program.
This typically takes students 12 months to complete if attending full time, or 20 months to complete if attending part time. All students are provided with an Apple iPad as part of their student kit, which they can keep. Course topics include Practical Chemical Application, Hair Treatment, Hair Styling, Hair Dressing, Shop Management, Esthetics, and Nail Technology.
7. The Ogle School (Dallas, TX)
Named after its founder, the internationally renowned hair stylist Shelton Ogle, the Ogle School has been providing efficient and professional education to beauticians since 1973. Accredited by the NACCAS, there are now eight educational facilities across the state of Texas, making Ogle one of the most successful beauty schools in the state. In the Cosmetology program students will gain the majority of their professional experience from the on campus student-run salons.
These salons offer inexpensive services done by students who are supervised by their instructors. Students will have additional opportunities to showcase their talent through events such as the annual Face Off competition. Courses are offered day, evening, part-time, or full time, with year-round start dates. After graduation, students may take advantage of the school's job placement and career assistance.
8. Xenon International Academy (Omaha, NE)
When industry leader Xenon partnered with Peels Salon Services out of a desire to provide quality product and to educate the next generation of beauticians, the Xenon International Academy was formed. Now with three major locations, this rapidly growing institution offers students comprehensive and competitive skills necessary for the field of cosmetology.
The program is divided into six subject modules with a four-phase focus in each section: Discovery, Experience, Create, and Imagine. Course topics include the Designer's Approach to Sculpture, Hair Design, Color, Texture, and Salon Success. The required Cosmetology Fundamentals Textbook is part of the students Cosmetology Student Kit. Many of the instructors are also working professionals who bring first-hand experience to the classroom and encourage a hands-on approach to learning.
9. Hollywood Institute of Beauty (Hollywood, CA)
Maintaining three locations in Hollywood, West Palm Beach, and Orlando, the Hollywood Institute of Beauty offers training in a variety of fields including barbering, esthetics, nail technology, massage therapy, skin care, and cosmetology. Also known as the General Beauty Culture program, the Cosmetology certification requires 1200 class hours. The average full time day student can complete this in about 10 months, while the evening attendees will take about 17 months.
Classes are also available in Spanish. In addition to the 500 class room hours, students are expected to complete approximately 700 hours of service, or practical application. Throughout the various courses, instructors encourage students to 'think and act like designers'. Upon completion of the program students will be prepared to sit for the state licensure examination and could be confident applicants for the field.