Successful Student has researched the best online Associate degree programs for careers.
The Best Online Associates Degrees for Careers
Associate's degrees are typically offered by community colleges at a lower cost than four-year universities, and can be completed in two years (or less). Community college can be a good option given that they often offer online associate degrees at lower tuition rates than online colleges.
Associate degree programs teach general education courses, but often have concentrations, such as Criminal Justice or the social sciences, for example.
Since 1983, money earned by those with an associate degree has increased by 15%, according to Georgetown University.
The best online Associate degrees on this list can be completed 100% online, allowing students to continue their work and lifestyle when pursuing a college education.
An Associate degree is a great head start to earning a Bachelor's degree. Students can get many of the benefits of a Bachelor's degree with a much lower cost.
If you're ready to jump into a career, but you don't think a four-year degree is right for you, take a look at the following best online Associate degrees that have promising potential to lead you to a successful and exciting career in two years (or less).
It's important to know what the best online associate degree programs are in higher education, which can lead to potential careers. We have done the research and found the highest paying and most beneficial online Associate degree programs.
What are the kinds of online Associate degree programs?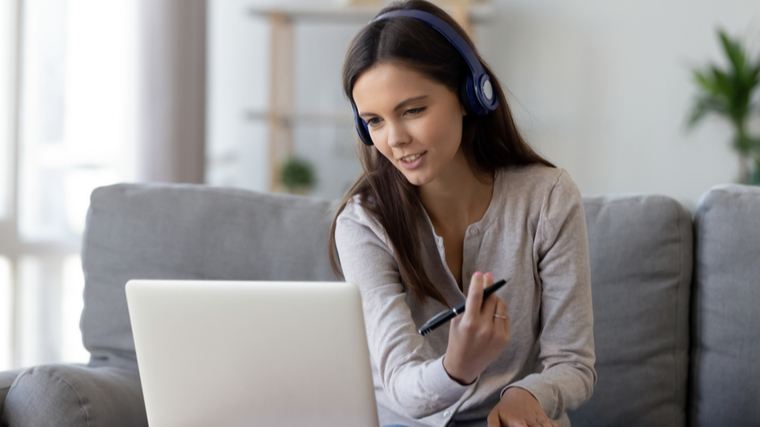 So you're thinking of getting an online associate degree? Well, you should know that associate degrees are college degree options that take around two years to complete. But don't worry, there are different types of associate degrees online to choose from depending on your interests and career goals in higher education.
Let's start with an Associate of Arts (AA) degree. This online associate's degree program is all about the liberal arts and humanities, so if you're into English, history, philosophy, or social sciences, then this is the one for you. And if you finish your AA, you can obtain further education in a community college, four-year college or university to complete a bachelor's program.
Now, if you're more interested in science, then the Associate of Science (AS) degree might be more interesting. With a focus on mathematics, biology, chemistry, and physics, an associates degree online can also lead to a related online bachelor's degree if you decide to continue your online learning.
If you're not really wanting to get a bachelor's degree and just want to get into the workforce as soon as possible, the Associate of Applied Science (AAS) degree is a good option. Designed to prepare you for immediate entry into fields such as healthcare, technology, and business, an online Associate of Applied Science degree programs often include hands-on training and practical skills development.
Associate of Fine Arts (AFA): This degree is focused on the visual or performing arts, such as music, theater, dance, or studio art. AFA programs typically require students to complete a portfolio or performance as part of their degree requirements.
Associate of Business (AB): This online program is designed to provide students with a solid foundation in business principles and practices. AB programs may cover topics such as accounting, finance, marketing, management, and entrepreneurship.
It's important to attend an accredited school, preferably one with regional accreditation. Many of the best online colleges have regional accreditation, and many offer popular online associate degrees. Choosing the right online associate degree program is also important. Studies show that choosing a degree program that you're actually interested in learning leads to deeper knowledge and better grades. Many associate degree programs are available online.
The Best Online Associates Degrees for Careers
1. Business Administration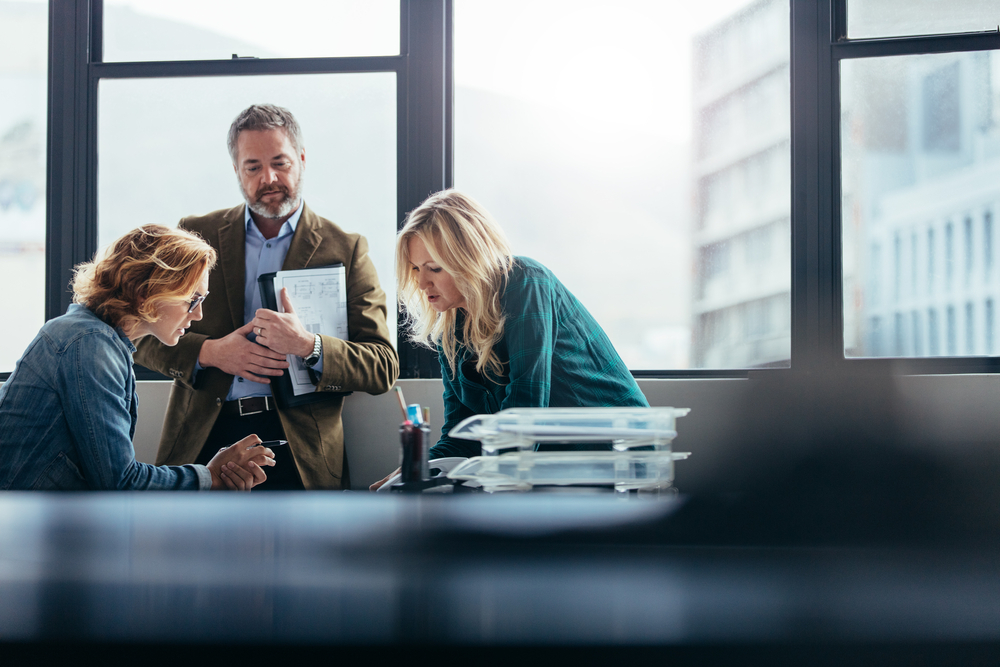 Business Administration is the most popular online program in America, because it prepares students for working in many different business fields.
A student can expect to learn the foundations of business, including economics, finance, accounting, project planning, and management, to name a few.
Typically an Associate degree of this type is a good stepping stone toward completing a Bachelor's degree in Business Administration.
There are generally these types of Business Administration Associate's degrees - Associate of Science, Associate of Applied Science, and Associate of Arts - which prepare students for entering the work force, or continuing on to further education.
With an online associate degree, students might begin careers in many different industries, such as administrative or executive assistants, as project assistants, or in sales. According to payscale.com, graduates can expect to earn an average starting salary of approximately $34,000, and mid-career pay of $49,600.
2. Paralegal Studies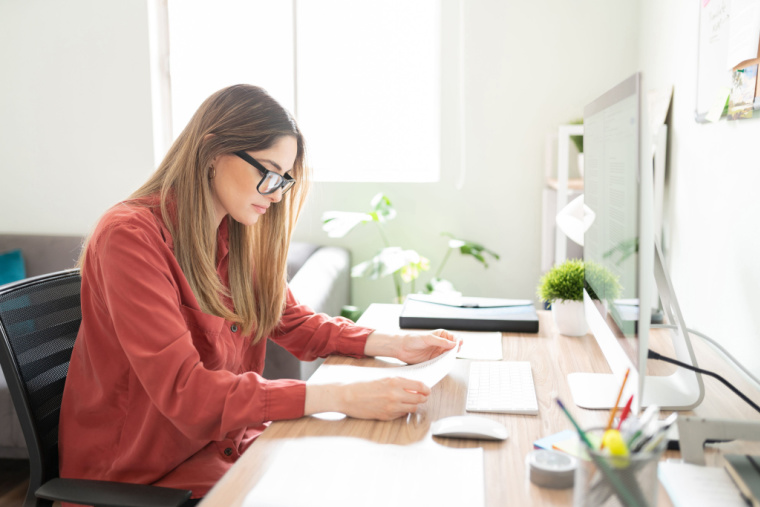 For a student looking to begin a career in law but not ready for more than a four year commitment, a great option is the online associate degree in Paralegal Studies.
This online associate program should take two years to complete, and students walk away having learned valuable skills in the areas of legal research, civil litigation, contracts, torts and personal injury, criminal law, wills, trusts, and estate planning.
Learning to effectively research and gather important information are critical components of successful legal practices, so online associate degree programs focus on strengthening that skill as an overarching theme.
Online associate programs can prepare students for careers at private law firms, government agencies, public or private corporations, or professional law firms.
Graduates typically find employment as paralegals or legal assistants. Expect a salary averaging $51,740.00.
As a legal assistant or paralegal, graduates can expect to do things like assist in preparing for litigation, assisting in courtroom proceedings administratively, and researching legal topics.
The degree field is expected to grow at a rate of 12%, according to the US Bureau of Labor Statistics.
3. Data Analytics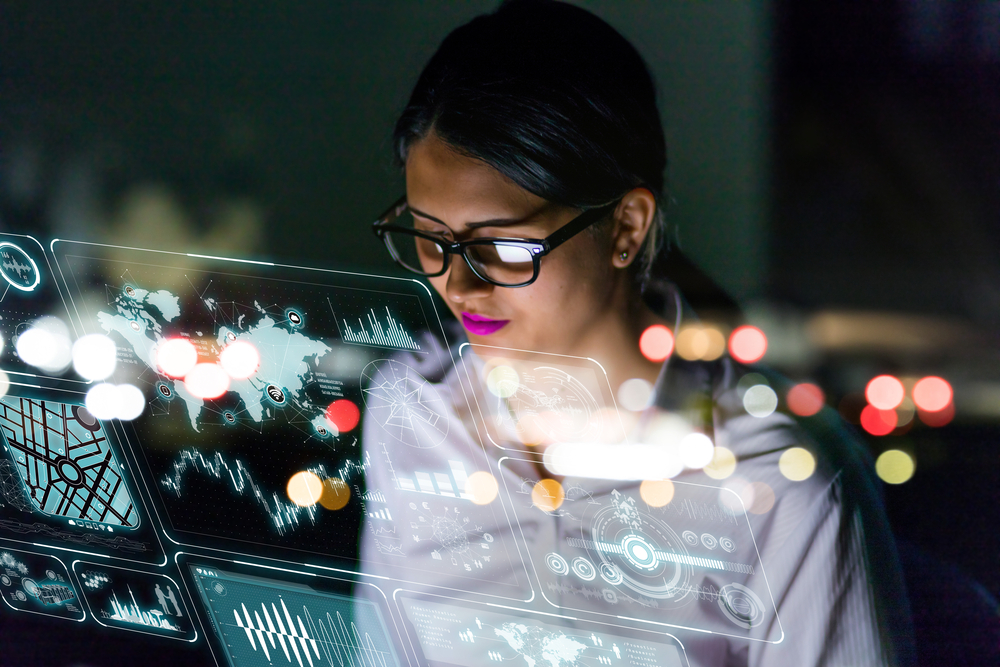 As big data gathering and analysis needs increase, Data Analytics is a growing field with much opportunity. There are many companies that are harnessing the data of their users and customers in order to inform decisions.
Governments, tech companies, businesses, and non-profits all use data analysis in their operations. Data Analytics is also known as Business Intelligence when it's used specifically for business purposes.
Data Analytics associate's degree programs teach the fundamentals of data gathering, data storage, and data analysis. The role that data analytics graduates can fill is Data Analyst or Data Scientist. Data Analysts earned $100,910 in 2021, and the growth rate is projected to be 36%, much higher than the average for all other occupations, adding 40,500 new jobs.
However, getting a bachelor's degree would better position a data analyst for career viability. The associates in Data Analytics can provide a good foundation for those who want to transition into a bachelor's program.
4. Accounting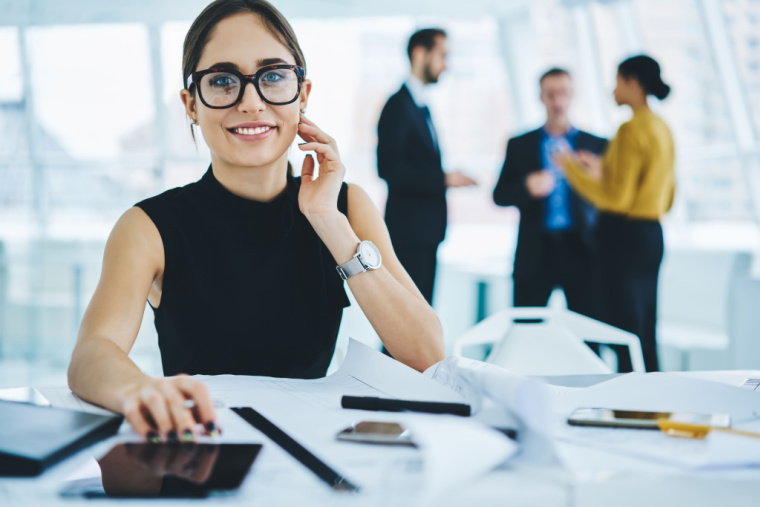 Looking to start a career in Accounting, but not able or willing to take the time to earn a CPA? Maybe an online associate degree in Accounting is the answer for you. Typically completed in one to two years, an online associate degree lays a solid foundation in accounting concepts - like basic cost accounting, taxation, payroll accounting and financial statement analysis.
Another concept involved in this degree is the use of technology as it applies to accounting. As the sector grows and improves, the technology used in the industry continues to grow and sharpen. It is important for students to have the skills and drive to always continue learning in this dynamic career field.
Graduates who earn this Associate's degree can expect to begin a career in a number of varying areas: private sector, public sector, government agencies - all businesses require some level of accounting, which makes options for these graduates limitless!
Students may choose to become accounts payable or receivable clerks, accounting assistants, office managers, billing clerks, bookkeepers, or payroll clerks, among others.
The degree field is solid, and those earning an Associate's degree in accounting can expect an average starting salary of $33,200, and a mid-career salary of $45,000, according to payscale.com.
5. Electronics Engineering Technology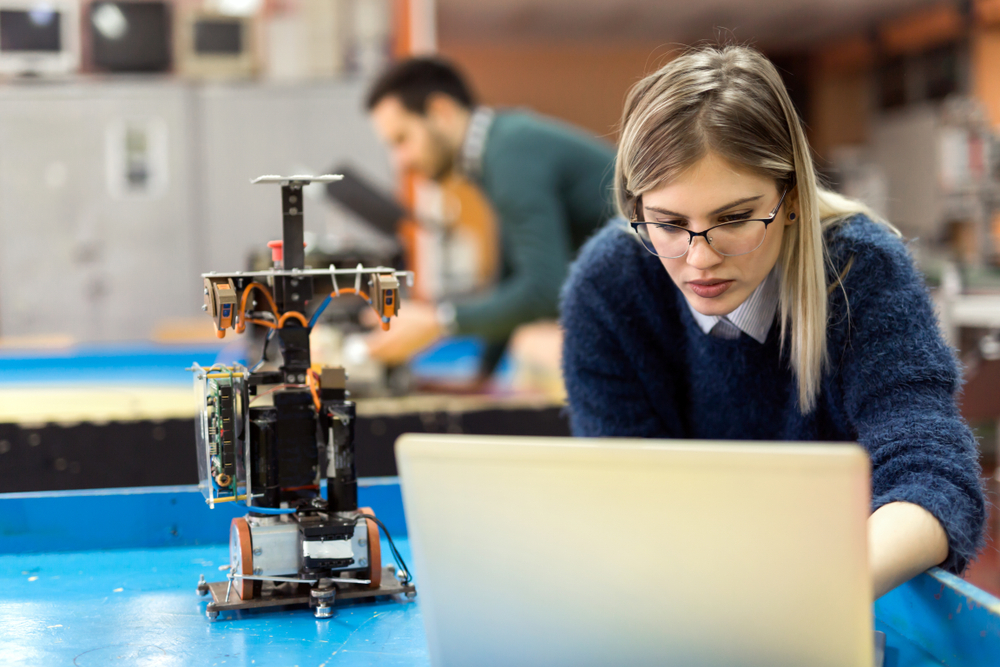 Electronics Engineering Technology is a fascinating career field that is gaining more and more in popularity as production becomes more electronic. Students looking to earn a degree in Electronics Engineering Technology can expect to complete coursework in classes like software logic and design, electric circuits, semiconductor devices, and computer applications.
Students can also expect to learn the basics of electronic automation and robotics technology during the usually blended curriculum of coursework, lecture and hands-on learning.
As work environments become more and more automated, employers are looking for strong talent to keep assemblies running smoothly and efficiently. These individuals assist in the development, programming, trouble-shooting and production of technology like circuit boards, cell phones, and medical equipment. Students can expect to earn an average starting salary of $41,300 and mid-career salary of $61,200 according to payscale.com.
6. Software Development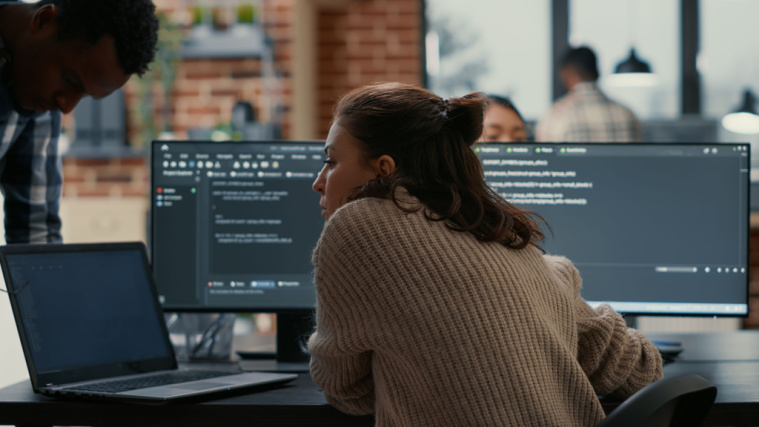 Students interested in computer coding and software creation might be interested in earning an Associate's degree in software development. This degree aims to equip students with valuable skills like software design, programming implementations, data migration, and cost-benefit analysis.
The degree typically starts out with an intro to basic world wide web navigation, and works its way up through spreadsheets and word processors, and eventually computer programming languages, like C++ and Visual Basic. Developers are typically then separated into two career fields - applications software and systems software.
With an expected job growth rate of 17%, the demand for software developers is high. People with the skills to develop new software are few and far between, so if you have that talent and the desire to hone your skills with this associate's degree, you can expect to earn a median salary of $64,000 (according to payscale.com).
Students with Associate's degrees earn a median salary between $35,000 and $93,000, while those who earn a Bachelor's degree earn a median salary between $41,000 and $121,000.
7. Cybersecurity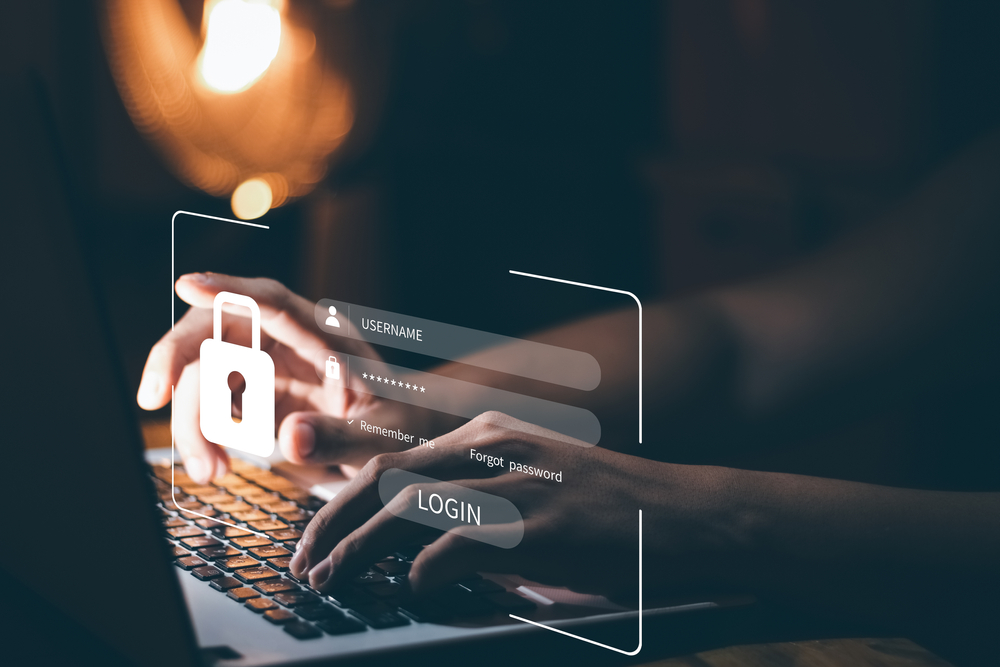 People responsible for protecting company computer systems are becoming increasingly important. Individuals working to earn an associate's degree can expect to take classes like computer science fundamentals, security administration, data communications, security and loss prevention, and cyber law.
These courses all prepare students to have the skills necessary to design network security programs and then enforce them, identify and block hacking attempts or security breaches, and potentially recognize weak spots in security protection.
Once a student has earned a Network Security Associate's degree, he or she will be qualified for several varying positions - network administrators, security managers, or cyber security specialists.
The US Bureau of Labor Statistics (BLS) has found that people with IT-related work experience and a Network Security Associate's degree can expect to earn a median salary of $77,810.
8. Education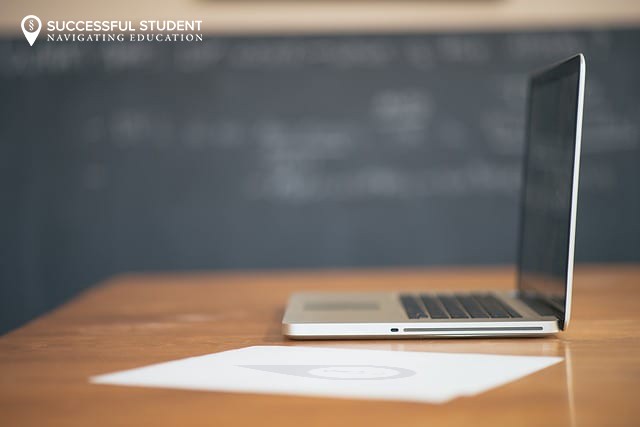 For those interested in pursuing an Associate's degree in Education, there are varying routes to choose: early childhood education, paraprofessional education, or elementary education. Based on which route is chosen, curriculum will be altered some, but it can be expected that most programs will include core concept classes like educational psychology, pedagogy (which is the method and practice of teaching), and technology in education.
Students can also expect to participate in a practicum where they'll be exposed to real-world teaching environments. Because all states require a Bachelor's degree to be a teacher, many choose to continue their education beyond an associate's degree.
However, there are several options for those with an Associate's degree. Some of those careers include: teacher's aid, pre-school teacher, childcare worker, or counselor. With an Associate's degree in Education, payscale.com estimates that graduates can expect to earn an average starting salary of $27,500, and a mid-career salary of $38,300.
9. Homeland Security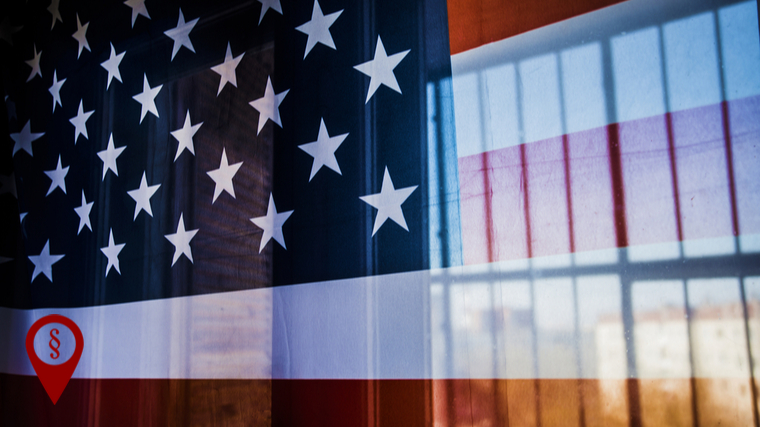 For those looking to quickly jump into a career in Homeland Security, an associate degree online is a good start. Since 2001, this career field has been booming as our nation becomes more and more intentional about the protection of our lands and citizens. Any sort of education before jumping in can give a candidate a head start in the field.
While earning an Associate's degree in Homeland Security, students can expect to learn from courses such as homeland security legal issues, emergency management, terrorism, and weapons of mass destruction.
Students can expect to become knowledgeable in enhancing security on both the state and national levels, preventing terrorism, responding to national disasters, and protecting the nation's borders. Upon earning this Associate's degree, a graduate can expect to begin a career in many varying capacities.
Graduates should meet the requirements for an entry-level position in criminal justice, as a transportation security screener, in law enforcement, or for numerous government agencies like FEMA, among others. Salaries can vary widely, ranging from $28,000 to 40,000, depending on the career field pursued. Many homeland security jobs fall within the Criminal Justice degree program subject. There are also bachelor's degree program options in Homeland Security for those who want further education.
10. Insurance Billing and Coding Specialist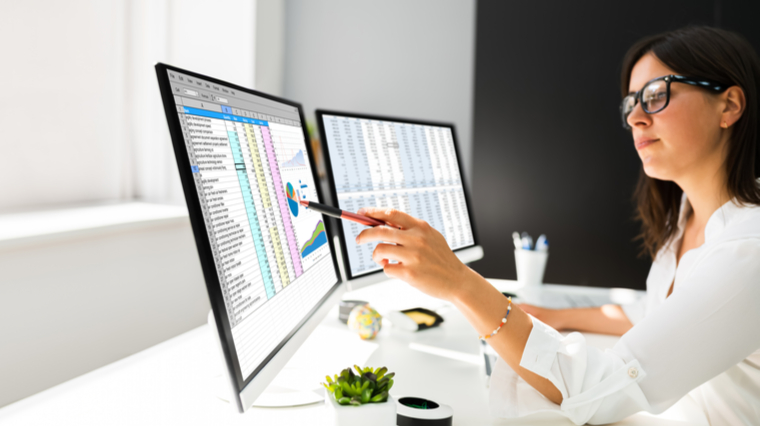 People interested in a shortcut into the medical field may be interested in earning an Associate's degree in Insurance Billing and Coding. These people will learn to decipher and understand medical records and bills, and work with physicians to move patient medical records into software used for insurance purposes.
This degree can be expected to prepare students to sit for certification exams, which most employers prefer. Those who are interested in this career field benefit if they are detail-oriented, and can understand verbal medical descriptions to transcribe.
These people often serve as a liaison between health care providers and billing offices. Professionals with this Associate's degree can find employment in physician's clinics, hospitals or billing companies.
While Payscale estimates a starting salary of $31,000, that number can change drastically with varying certifications. A certified professional coder can expect an average salary of $48,000, and a certified professional medical auditor will earn an average of $59,000.
11. Health Information Management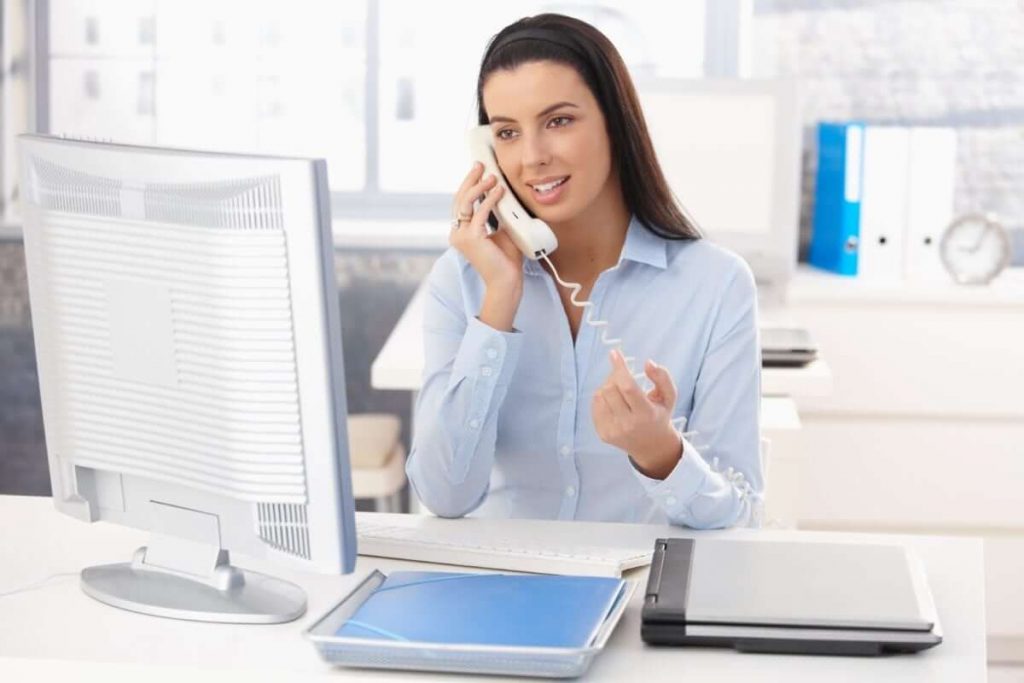 Anytime a patient sees a health care professional, some sort of documentation is created. But, what happens after the doctor makes scribbles on your chart? That's where a health information management Associate's degree comes into play.
Those notes are all transcribed into healthcare information systems, which are developed and maintained by health system technology experts. These individuals are responsible for gathering, analyzing, and protecting patient data.
This degree has a way of combining various aspects of technology, medicine, information technology, finance, management and leadership, all into one. This results in a wide array of opportunity for graduates.
Payscale reports that grads can expect an average starting salary of $33,900, and a mid-career average salary of $47,600. For those interested in an entry-level position at some type of medical facility, a medical office administration Associate's degree is a good option.
The people in these roles are typically responsible for daily tasks that are a part of operations of the facility and ensuring a seamless experience for patients.
These people typically perform administrative duties for the facility, and are a standard requirement for most health care offices.
Because of that, graduates are able to find careers in many different environments: hospitals, outpatient facilities, physician offices, etc.
Graduates with this degree can expect to earn an average starting salary of $28,200, with a mid-career average of $34,400, according to Payscale.
Frequently Asked Questions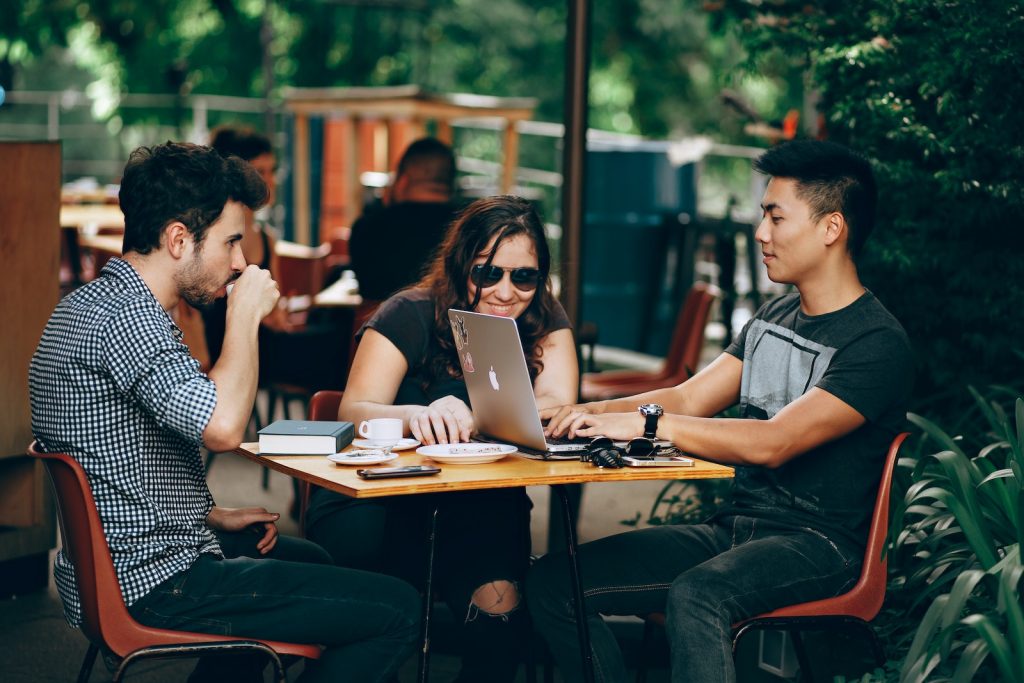 We answer the most commonly asked questions regarding online associate degree programs below for prospective students who are interested in getting an online college education.
Can I get an associate's degree online?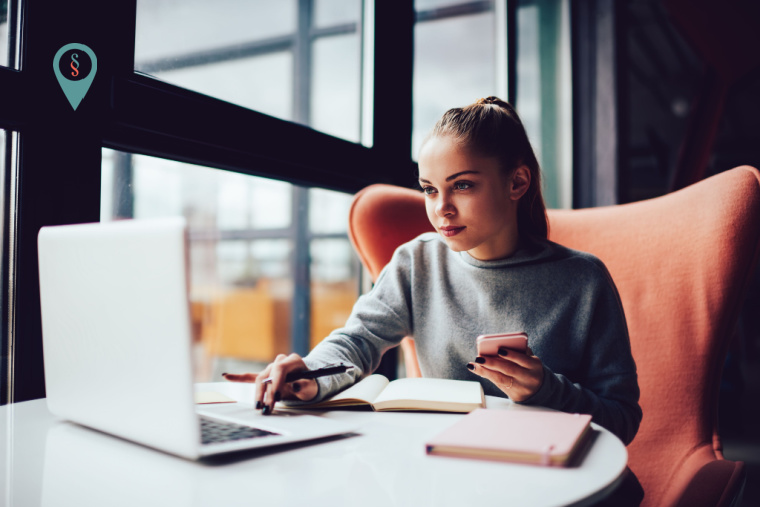 Yes. Many online associate's degrees are available online. Many are available from community colleges as well as traditional four-year colleges and universities. If you plan on attending an online community college, make sure that the credits transfer if your goal is to attain a bachelor's degree elsewhere.
How much does an online associate's degree cost?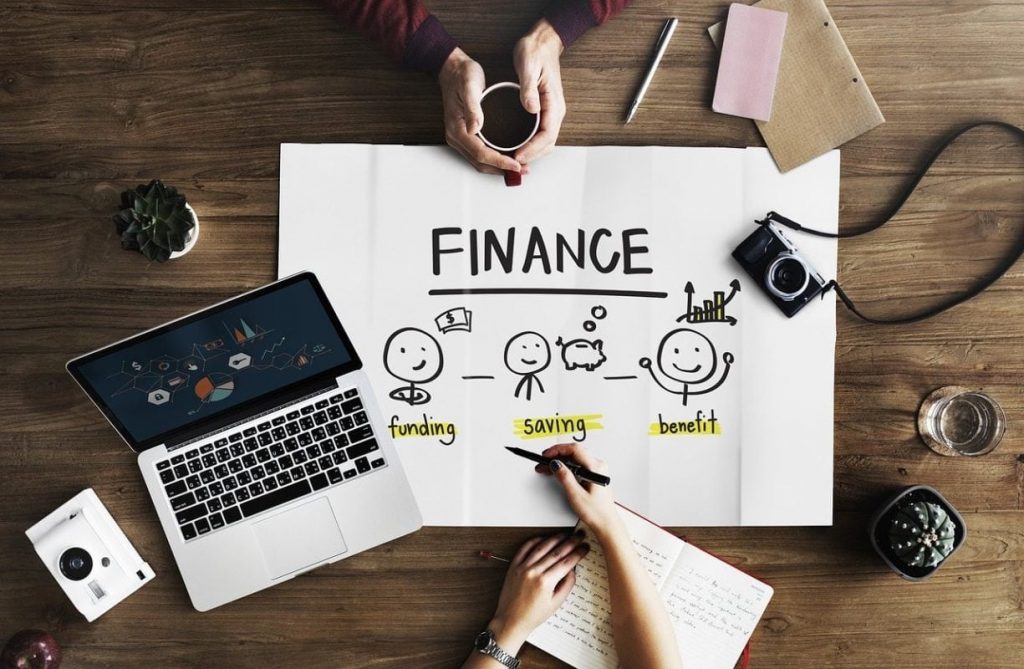 Check with each school for specific tuition amounts. Generally speaking the two-year degree will start at $2,000 ($1,000 per year) at the low end. But the cost can increase depending on the school.
Community college is an inexpensive option for students who want to take their general education courses before transferring into a bachelor's degree program elsewhere. A high school diploma or GED is required for admission into community colleges. Many community college associate degree program options include online and on campus options.
What is the easiest associate's degree to get online?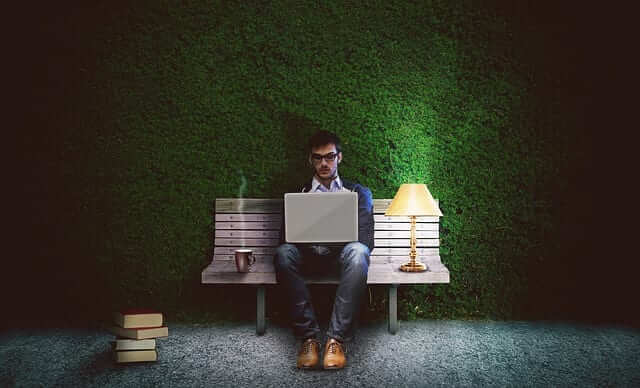 This is a subjective questions and depends in large part on an online student's interests and aptitudes. But generally speaking, it would be the Associate's in Business Administration.
Business Administration is the most popular online degree in online education, because of the variety of specializations, and the many jobs for which it may qualify graduates. Because there are many specialization or concentration options, an associate degree program in business can be applicable for many different interests.
However, online students may find technical online associate degree programs easier if they're more technically oriented. Online programs vary in their difficulty, and online students vary in their capabilities. If you're able, take online courses in a subject that you want to study. The easiest degree program is often the subject that you're most interested in learning.
Do employers care if you have an online degree?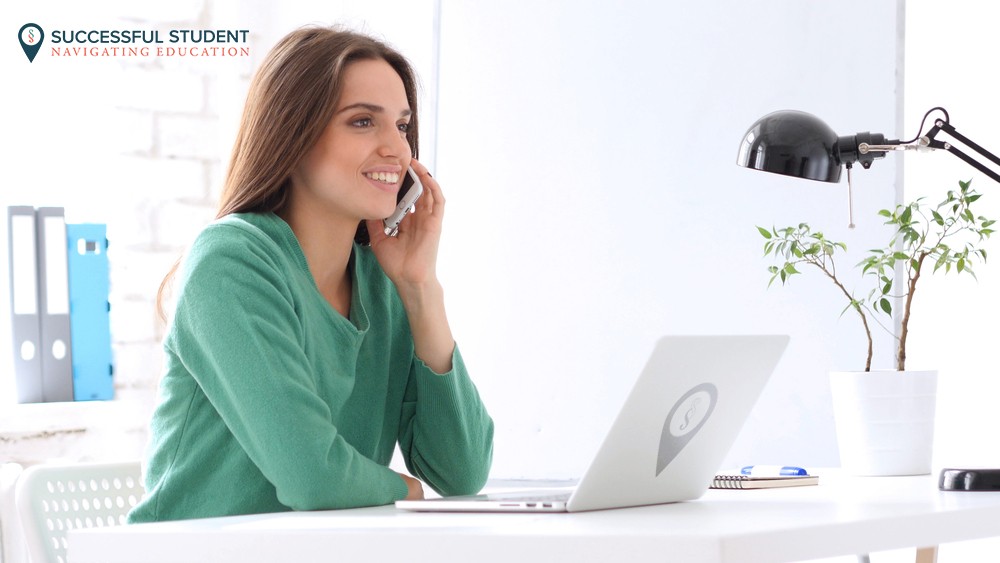 No, employers are usually perfectly okay with applicants who have an online degree. Ivy league schools offer online degrees. And generally speaking employers wouldn't have a problem with a job applicant who has a degree from an ivy league school.
What is the cheapest online associate's degree?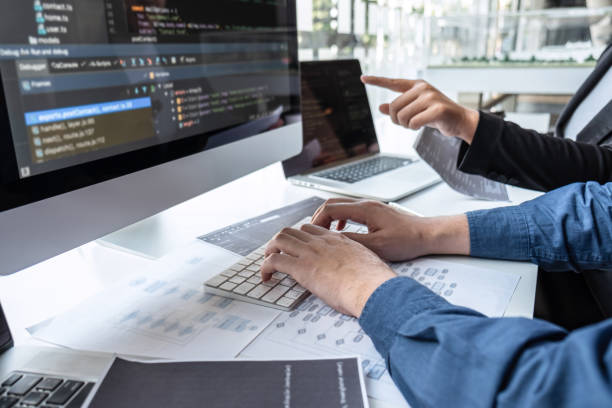 There are community colleges that offer online associate's degrees for around $1,000 -$1,500 per year. Online associate degrees are often transferrable to other colleges and universities, but you'll want to establish this option before deciding which community college to attend.
Can I get an associates degree in 1 year?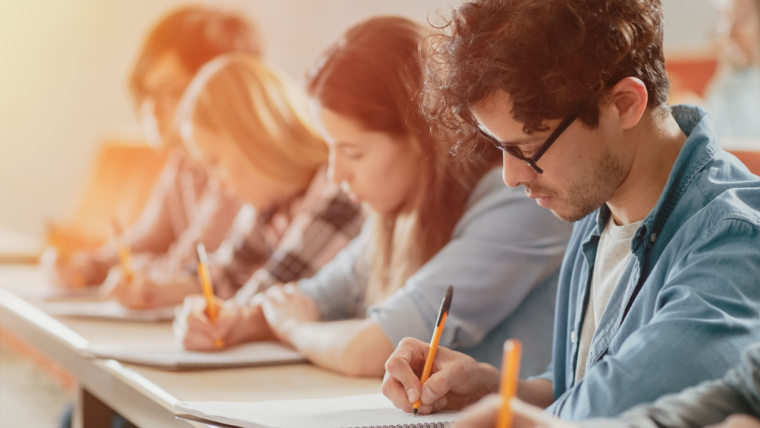 The typical time needed for completing an online Associate's degree is two years. However, there are fast track means by which online students may get their degree in one year.
This is known as an accelerated degree program. Check with your college of choice to see if any accelerated degree program is available for their online Associate's degree programs. This is school-specific and online associate degrees specific.
What is the best associate's degree to get online?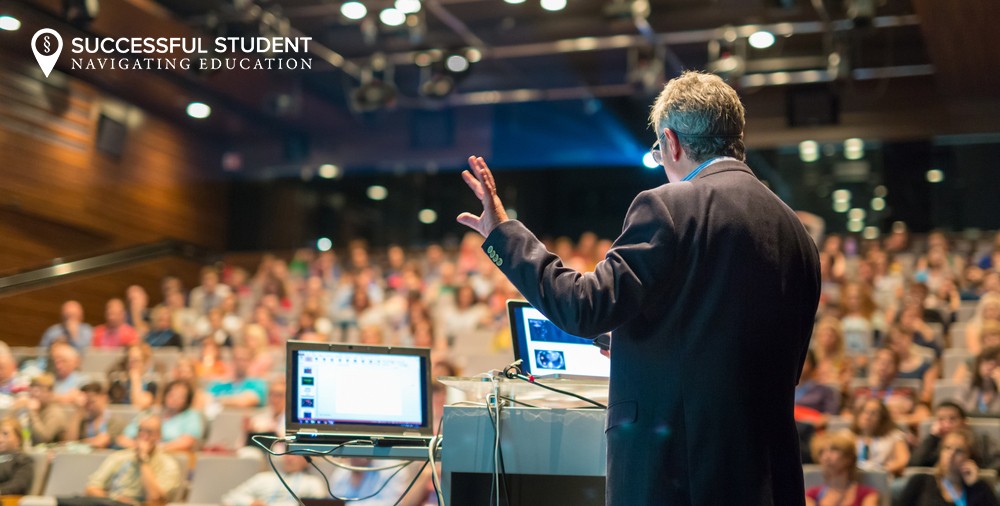 The best online associate's degree to get in terms of income potential would be an Associate of Business Administration.
The online ABA allows for so much versatility in the marketplace. Another great option is an Associate's degree in Paralegal Studies.
Is an associate's degree worth it?
On average, people who hold an associate's degree as the highest degree make an average of roughly $8,000 more per year as compared to only having a high school diploma.
According to Northeastern University:
"High school graduates earn an average of $746 per week, or $38,792 annually, and lower their risk of unemployment to 3.7 percent. Those who have completed an associate degree earn an average pay of $887 per week or $46,124 per year."

Northeastern University
How to choose among the best online associate degrees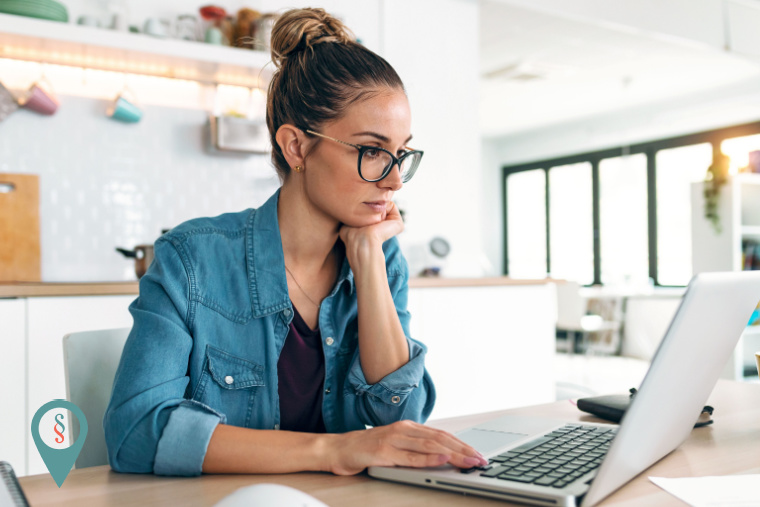 There are many associate degree programs to choose from. The first thing to decide is what general field you want to study. Do you want to study an applied science, such as computer science? Then an associate of science or an associate of applied science degree would be the best online program route.
Would you rather like to study Criminal Justice, Early Childhood Education, or another social science? Then an associate of arts (AA degree) would be a good choice. There are likely online associate programs to accommodate your interests.
The best online associate degrees will likely be the one that can land you a job or allow for further education in a bachelor's degree program. We have ranked the best online associate degree programs above. Studies show that students get better grades in higher education when they are enrolled in a college degree subject that they are interested in studying.
Financial aid
Financial aid is available for students who qualify and pursuing online associate degree programs. See our Financial aid guide for online college students.