The Top Online Vet Tech Programs

| Rank | School | Location |
| --- | --- | --- |
| 1 | Purdue University-Main Campus | West Lafayette, Indiana |
| 2 | San Juan College | Farmington, New Mexico |
| 3 | St Petersburg College | Clearwater, Florida |
| 4 | Tarleton State University | Stephenville, Texas |
| 5 | Northern Virginia Community College | Annandale, Virginia |
| 6 | Jefferson State Community College | Birmingham, Alabama |
| 7 | Colby Community College | Colby, Kansas |
| 8 | Cedar Valley College | Lancaster, Texas |
| 9 | Blue Ridge Community College | Weyers Cave, Virginia |
| 10 | University of Florida | Gainesville, Florida |
We have ranked the top online vet tech programs in the U.S.
Being a Veterinary Technician is a rewarding career. From grateful pet owners to the love shown by an animal, those in the veterinary field with a passion for their job are given more than just a salary.
Veterinary Technicians typically need a two year Associate's degree. Registered Veterinary Technicians will need to take a credentialing examination in order to practice.
Veterinary technician education curriculum generally covers topics such as:
animal anatomy
physiology
pharmacology
nutrition
medical laboratory procedures
Aspiring vet techs also typically complete hands-on training in a clinical setting, where they assist licensed veterinarians with tasks such as:
taking vital signs
administering medication
performing laboratory tests
After completing their education and their clinical hours, veterinary technicians must pass a national examination to become certified and eligible to work in the field such as at a veterinary hospital. Some states also require veterinary technicians to be licensed, which may involve additional requirements such as passing a state-specific exam or completing continuing education courses.
A Registered Veterinary Technician (RVT) is a professional who has completed a veterinary technology program and passed a national examination.
Once employed, the duties of vet tech jobs are similar including:
assisting with diagnostic imaging and testing
performing well-visit
administering shots
educating pet owners
Students of veterinary technology programs should be aware of their state's requirements for practicing as a Vet Tech before enrolling in an online program.
Veterinary state boards are government regulatory bodies that are responsible for licensing and regulating veterinarians within a specific state or territory. They are usually overseen by a board of directors, which is typically made up of veterinarians and laypeople. The main responsibilities of veterinary state boards include:
issuing and renewing licenses for veterinarians
enforcing laws and regulations related to the practice of veterinary medicine
investigating complaints against veterinarians
State boards also play a role in enforcing continuing education requirements and in disciplining veterinarians who have violated laws or regulations. Additionally, they are responsible for the regulation of veterinary technicians and other veterinary professionals within the state.
Veterinary Assistants
A veterinary assistant is a professional who works alongside veterinarians and veterinary technicians to provide care for animals. They typically work in veterinary clinics, veterinary hospitals, or research facilities. Their duties may include:
Assisting in the examination and treatment of animals
Preparing and administering medication
Taking and recording vital signs
Restraining animals during procedures
Maintaining equipment and facilities
Educating clients about animal care
Some states have regulatory guidelines for veterinary assistants, but many do not require specific education or certification. Some states allow on-the-job training, some have certification programs or apprenticeship programs, while others have no specific requirements. It is best to check with the state or local jurisdiction to determine the requirements for working as a veterinary assistant in your area.
What are common courses for veterinary technician education?
Small animal surgical nursing
Animal anatomy
Large animal medicine
Diagnostic imaging
Small animal husbandry
Veterinary Technologists and Technicians | Salary Information
Veterinary Technologists and Technicians earn a median salary of $36,850 per year, according to the Bureau of Labor Statistics. The growth rate is projected to be 20%, which is much higher than the national average for all other occupations, adding 24,100 more positions in the next ten years. This is a large growth rate if you are considering an online vet tech program.
They may work in a veterinary clinic, animal hospitals, animal shelters or wildlife facilities for example.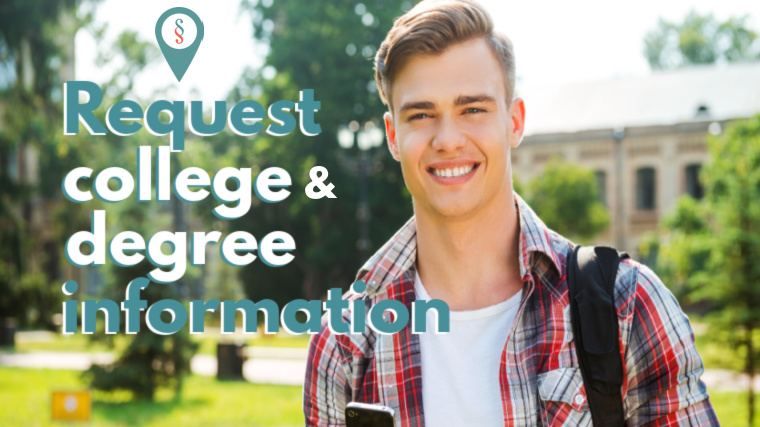 The Top Online Vet Tech Programs
American Veterinary Medical Association (AVMA)
The American Veterinary Medical Association is the body that provides these accredited vet tech programs with their accreditation. To find the accredited vet tech programs consult with the Association or check with the school.
Distance Education Accrediting Commission (DEAC)
The Distance Education Accrediting Commission (DEAC) is a non-profit organization that accredits distance education programs and institutions. DEAC is recognized by the U.S. Department of Education and the Council for Higher Education Accreditation as a reliable authority on the quality of distance education programs.
Veterinary Technician National Exam (VTNE)
The Veterinary Technician National Exam (VTNE) is a standardized test used to evaluate the competency of veterinary technician students and graduates. The exam is administered by the American Association of Veterinary State Boards (AAVSB) and is required for licensure in most states in the United States. The VTNE covers a wide range of topics related to veterinary medicine, including:
pharmacology
surgical nursing
animal behavior
diagnostic imaging
The exam is offered several times per year at various locations throughout the United States and Canada.
Committee on Veterinary Technician Education and Activities (CVTEA)
The Committee on Veterinary Technician Education and Activities (CVTEA) is an organization that accredits veterinary technician education programs in the United States. The CVTEA is a program of the American Veterinary Medical Association (AVMA) and is recognized by the U.S. Department of Education as the accrediting body for veterinary technician education programs.
More resources: