36 Best Online Business Administration Colleges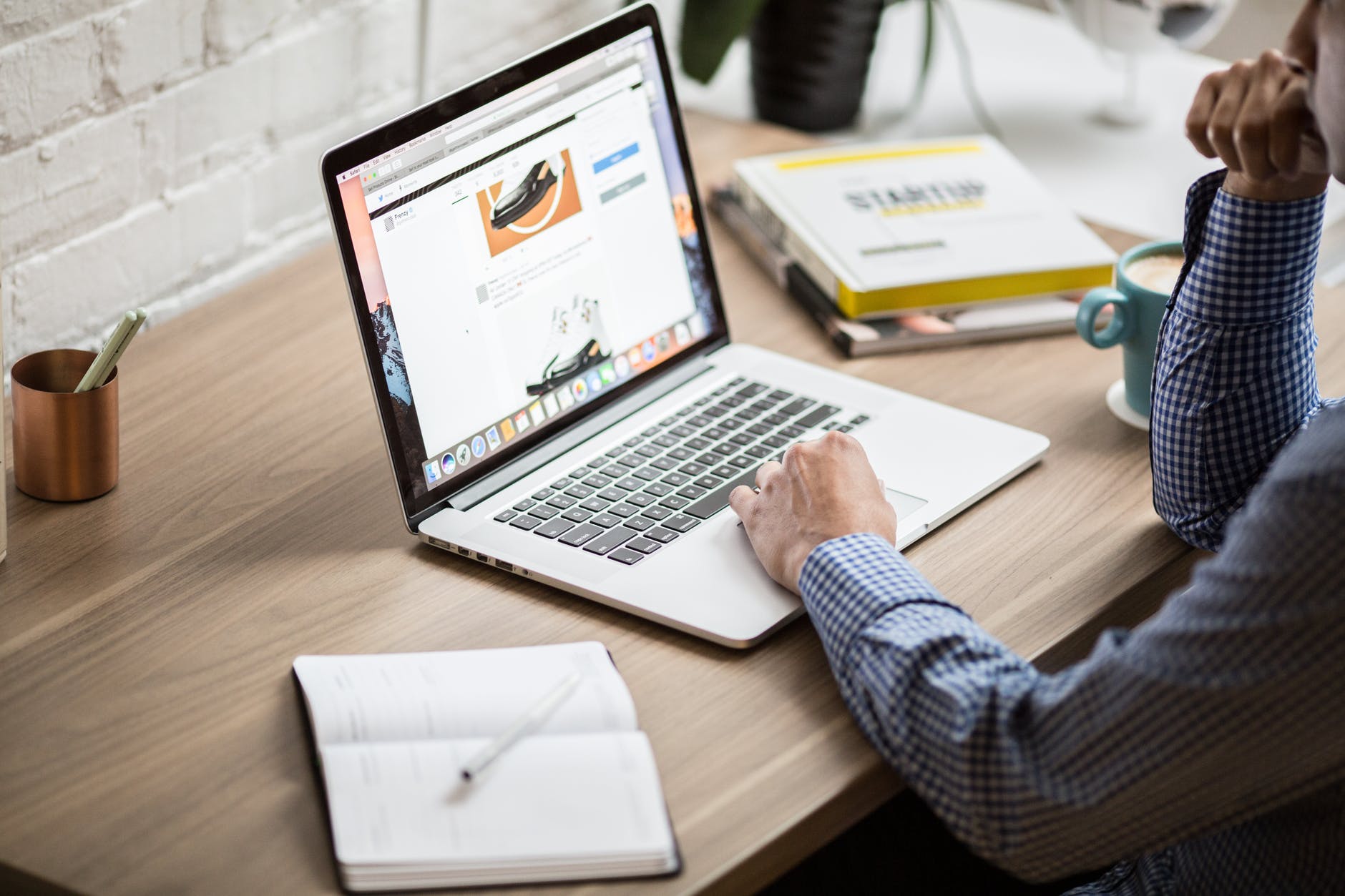 Business Administration is the most popular online degree. Those who study it learn how to compete in a wide range of business opportunities. This ranking is designed for online college students who want to study Business Administration to make informed degree decisions.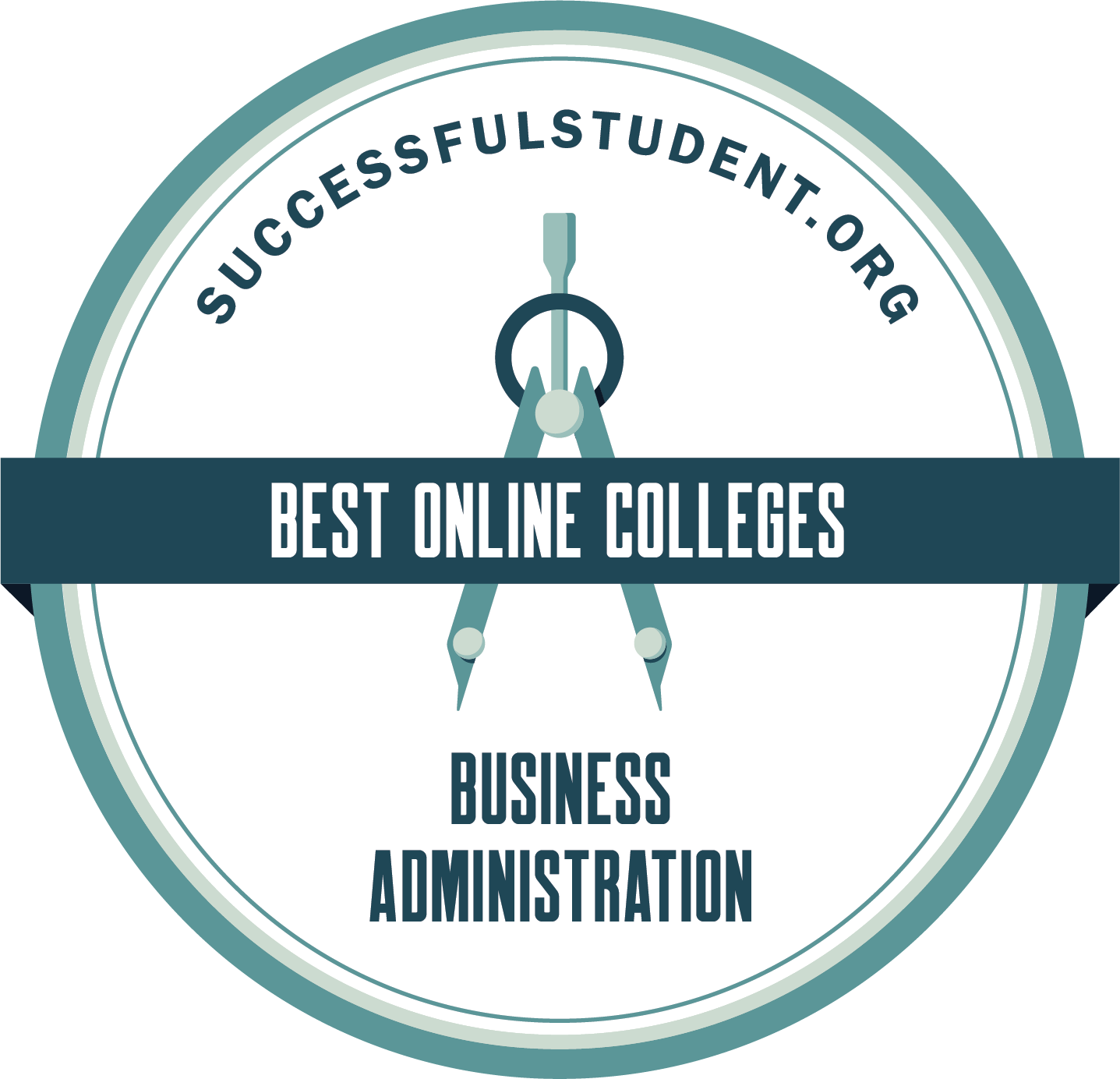 Employers will typically look for the minimum of a Bachelor's degree, though requirements will vary based on the organization.
According to the Bureau of Labor Statistics, the median salary for Chief Executive Officers in 2020 was $185,950.00. This is the highest salary with a minimum of a bachelor's degree.
Furthermore, the job prospects for this field are expected to remain at an average 4% through 2029 (adding 115,000 more positions). So the future for students with a degree in Business Administration can be bright.
Best Online Business Administration Colleges Ranking Guidelines
---
36 Best Online Business Administration Colleges Ranking
---
1. Penn State University, World Campus (State College, Pennsylvania)
Penn State has been offering education though correspondence since its founding in 1892. When online education started, Penn State took the lead becoming one of the first accredited universities to offer distance education in this form. Over 150 years of quality education has helped shape Penn State's World Campus into the globally diverse, highly respected program it is today.
Through the World Campus, students can acquire an Associate in Science in Business Administration, a Bachelor of Science in Business, or a Master of Business Administration.
The Associate's degree is an excellent introduction to Business Administration, covering courses such as Effective Speech, Basic Management Concepts, and Personal Selling. A total of 60 credits are required for completion, which are easily transferred to the Bachelor's program for those who wish to continue their education.
The online Bachelor's in Business offers concentrations in Financial Services, Marketing and Management, Accounting, or an Individualized option. A total of 120 credits must be completed with a minimum of 18 credits towards the chosen concentration. Required courses cover general Business topics such as Strategic Business Planning, Corporate Finance, and Supply Chain Management.
The Master's program requires an additional 48 credits on top of the Bachelor's degree. Students will go in depth with six major business concepts: process management, leadership, strategic planning, human resources, information analysis, and customers and markets.
---
2. Carnegie Mellon University (Pittsburgh, Pennsylvania)
Carnegie Mellon University was founded in 1900 as a private research university. The school is named after its founder and patron, the philanthropist and captain of industry Andrew Carnegie. Today there are over 12,000 students in attendance and over 5,000 faculty and staff members.
With over 100 centers for research, several are dedicated to Business and Leadership including the Center for Behavioral Decision research, the Jones Center for Entrepreneurship, the Green Design Institute, and the PNC Center for Financial Services Innovation.
The Tepper School of Business manages the undergraduate programs in Business and Economics, MBA studies, an MS in Computational Finance, and the doctoral programs. The MBA studies have three formats available, full-time, part-time on campus, and a part-time/online hybrid.
The same curriculum, course work, and professors are available in each track with culminating capstone projects at the end. The part-time hybrid track takes approximately 32 months to complete.
---
3. Indiana University (Bloomington, Indiana)
Among its many accolades and historical achievements, the online MBA program at Indiana University has been recognized for its positive and encouraging community for women within the business world. The cultural diversity also represented at Indiana brings a unique perspective to each class.
At the Kelley School of Business, programs include both full and online MBA degrees, executive and doctoral degree programs, and MS degrees in Accounting and Information Systems. The online MBA is one of the most flexible degrees offered, making it a popular choice for adults already working full time.
Students may take anywhere from two to five years to complete this program. A dual degree in addition to the MBA is encouraged, but not required. Professors are professional business men and women with research interests in a variety of topics including Organizational Behavior, Enterprise Resource Planning, E-Commerce, and Exchange Rate Behavior.
---
4. University of Massachusetts (Amherst, Massachusetts)
Located at the University of Massachusetts in Amherst, the Isenberg School of Management has both graduate and undergraduate business programs that have been nationally recognized. From certificates in Casino Management to Doctoral studies of Accounting, Isenberg provides a quality and diversity in degree programs that gives students a competitive edge in the job market. Isenberg offers an online MBA which can be combined with a Master's of Science in Accounting or Sports Management for a dual degree.
There are also a number of focus areas for students to choose as part of the MBA program including Entrepreneurship, Finance, Healthcare Administration, and Marketing. There are 11 core courses required for any of the focus areas, however even theses have multiple class options.
Students are encouraged to take up to two classes a semester to fulfill any needed requirements before applying. The school at large is strong in business research areas and has seven centers on campus, including the virtual center for super-networks. Faculty members have interests in areas such as Alternative Investments, Sport Marketing, and Business Leadership.
---
5. Rutgers University (New Brunswick, New Jersey)
Founded in 1766, Rutgers University is a leading public research institution. As the state school of New Jersey, Rutgers has over 69,000 students, and is the 8th oldest university in the nation. There are two tracks for online Business Administration for students: The Online Bachelor of Arts in Business Administration, and the Online Master of Business Administration.
The Online BA in Business Administration can be started and finished completely online. Admission requirements include (among other requirements), already having 12 college credits from a regionally accredited university, having taken English Composition 101 and 102 with a grade of C or better, and submitting transcripts. This program is accredited by the Association to Advance Collegiate Schools of Business (AACSB).
The Online Master of Business Administration at Rutgers is also taken completely online. Some admission requirements include a Bachelor's degree from a regionally accredited institution of higher learning, a Personal Statement, two Letters of Recommendation, and filling out an online application. This program also is accredited by the Association to Advance Collegiate Schools of Business (AACSB).
---
6. Drexel University (Philadelphia, Pennsylvania)
Known as one of the largest private universities in America, Drexel University manages 15 colleges and schools, and offers over 200 degree programs. Of the 26,000 total students, over 5,000 are enrolled online. For students interested in Business Administration, students may enroll in a Bachelor's or Master's level study online. The PhD is available only on campus.
The Bachelor of Science in Business Administration online requires 181 total credits for graduation. There is a one-time required residency, a four day on campus intensive course aimed at helping students investigate potential career paths and improve communication, leadership, and presentation skills. Courses will cover topics including the Principles of Microeconomics, Operations Management, and Introduction to Entrepreneurship.
The online MBA offers an accelerated track and a flex track which will take 24 and 42 months respectively. Both programs require 51 credits for graduation. Concentrations are offered in Business Analytics, Finance, Healthcare Management, Marketing, and Entrepreneurship or Innovation Management.
---
7. University of Florida (Hough, Florida)
The University of Florida manages the Hough Graduate School of Business and the Warrington College of Business, which hosts the Heavener School of Business and the Fisher School of Accounting.
The Bachelor of Science in Business Administration for General Business is available for undergraduates who wish to study online.
The program covers broad concepts in Business and easily prepares students for entry level positions and for further education.
Students who pursue undergraduate study in Business are encouraged to apply to the Hough Graduate School of Business, and to strongly consider the online MBA program.
The program has both one year and two year options for completion. The one year program is an accelerated track for those coming straight from undergraduate studies and requires only 32 credits for graduation. The two year track is recommended for those coming from the workforce and requires a total of 48 credits.
---
8. Colorado State University – Global Campus, (Greenwood Village, Colorado)
Part of Colorado State University, the Colorado Global Campus was established in 2007. There are 13 Bachelor's degrees and 13 Master's degrees offered, with a number of specializations available for each.
All of the professors are experts in their fields, and have been specially trained in the technology necessary for students to have a beneficial distance learning experience. The undergraduate programs offer multiple tracks related to Business Administration, including Accounting, Human Resources, Communications, and Organizational Leadership.
A Dual Enrollment Option is available which gives students the option for early admission to the Master's programs. The Bachelor programs require about 120 credits for graduation. Course examples include Managerial Economics, Quantitative Business Analysis, and the Capstone project covering Business Policy Development and Implementation.
The Master's programs require an additional 36 credits for completion.
---
9. Colorado Technical University (Colorado Springs, Colorado)
Colorado Technical University was founded in 1965 with the goal of providing and advancing education in Business, Management, and Technology. Online and distance learning classes were established in 2000. The faculty members in the Business and Management department have experience in Organizational Development, Project Management, Strategy Consulting, and IT Specialization, and others.
The Business and Management degree program includes specializations in Accounting, Digital Marketing, Information Technology, Logistics, and Public Administration. There are a total of 10 areas of concentration for students to choose from. 180 credits are required to complete the degree.
Core courses will cover topics such as Global Managerial Economics, International Business Communications, and Business Law.
The online Master's in Business Administration requires an additional 48 credits for completion. But classes cover more than just marketing, accounting, technology, and other staples of the field. They also go further in depth with concepts such as Strategic Management in Dynamic Environments and Leadership and Ethical Decision-Making.
---
10. Temple University (Philadelphia, Pennsylvania)
Founded in 1884, Temple University has a proud history of educational advancement. Today it is known as a research-intensive university with over 37,000 students and over 400 degree programs. One of the many institutions associated with Temple is the Fox School of Business.
Founded in 1918, the School of Business has been nationally recognized for its Master of Business Administration program. Students enrolled in the online MBA will take the same courses as the students on campus; however the online students have the option to take one course at a time over a 4 week period.
The 36 required credits can be completed in as little as 20 months, culminating in a 3 credit capstone project at the end of the program. Two areas of concentration are offered, Marketing Management and Human Resource Management. A minimum of nine credits are required for each concentration.
---
11. Purdue University Global (West Lafayette, IN)
Purdue University Global, part of the prestigious Purdue University System, offers online programs in 180 topics ranging from associate to doctoral degrees. Purdue University Global enrolls about 30,000 students. With multiple start dates each year, The University provides students with flexibility to complete their degree on their schedule.
Students in the 180-credit Bachelor of Science in Business Administration program can develop critical-thinking and communication skills, gain an understanding of business functions, and apply concepts to real-world business scenarios during a capstone course.
Students also can tailor the degree to their professional goals with more than a dozen concentrations, such as Human Resources, Marketing, Wealth Management, New Media/Internet Marketing, and more.
Purdue University Global offers the Bachelor's in Business Administration degree program in a traditional online format as well as ExcelTrack which allows students to earn their degree about a year faster than their counterparts on the traditional online track.
Participants must have at least three years of related experience and proof of successful completion of three college courses. Purdue University Global received accreditation from the Higher Learning Commission and the ACBSP.
---
12. Saint Leo University Online (Saint Leo, Florida)
A private Roman Catholic liberal arts institution, Saint Leo University was founded in 1889. The school started distance learning education in 1973 for military personnel involved with the Vietnam War. Saint Leo operates 17 continuing education centers in seven states and enrolls over 16,000 students.
Through the Donald R. Tapia School of Business students may select from a variety of excellent Business programs. The online Associates in Business Administration provides a basic understanding in areas such as Accounting, Business Law, and Macroeconomics. A total of 60 credits is required for completion. Classes are easily transferred into the Bachelor's and Master's level tracks.
The Online Master of Business Administration offers eight concentrations including Human Resource Management, Marketing, and Sports Business. Students in the Master's program typically enroll in two courses per eight-week term. A total of 36 credits are required before graduation which can usually be completed in as little as one year. A minimum of 18 credits should be dedicated to the core business classes and 18 to the chosen concentration.
---
13. University of Maryland, Robert H. Smith School of Business (College Park, Maryland)
Now recognized as one of the largest schools in the Washington Metropolitan area, the University of Maryland enrolls over 37,000 students in over 100 undergraduate majors and 120 graduate programs. The school has used its close proximity to the nation's capital, and has maintained research partnerships with the Federal Government. The Robert H. Smith School of Business is one of 12 colleges and schools at the University of Maryland.
The programs offered include full-time, part-time, online, and executive MBA degree tracks. The online track offers five specializations: Finance, Accounting, Marketing, Information Systems and Business Analytics, and the General track.
The online MBA can be completed in as little as 21 months. A total of 44 credits should be taken in Foundation courses. The program starts with an opening residency program, a three day on-campus experience, and ends with a closing residency capstone program.
---
14. Marylhurst University (Marylhurst, Oregon)
Marylhurst University is a nonprofit, private, liberal arts and business university that's been educating since 1893. The MBA at Marylhurst can be taken 100% online, which is ideal for nights and weekends students who may already be working. This course consists of 48 credits.
A bachelor's degree with a GPA of 3.0 or higher is required for admission into the program. One benefit of this program is that the GMAT is not required for admission. This program is specifically for working professionals who have at least 5 years of experience in the workforce.
The MBA Business Leader scholarship is offered and can offset the cost of the last semester by $2,600.
---
15. Grand Canyon University (Phoenix, Arizona)
Grand Canyon University is known as a private Christian University which was established in 1949. There are 8 distinct colleges offering over 100 majors and concentrations to the 10,000 students on campus and online. For students interested in Business Administration, a Bachelor's of Science and MBA program are available online.
The Online Bachelor of Science in Business Administration requires 120 credits for completion, including 34 – 40 general education requirements. The core required classes for the major cover topics such as Financial Accounting, Business Statistics, Organizational Behavior and Management, and Financial Statement Analysis.
The Online Master of Business Administration requires an additional 34 – 46 credits based on the prerequisites already completed by the student. Concentrations are available in Finance, Accounting, Health Systems Management, Marketing, Leadership, and Strategic Human Resource Management. An additional eight credits must be dedicated to the chosen specialization.
---
16. Ohio University (Athens, Ohio)
Founded in 1804, Ohio University today has a total of nearly 40,000 students with approximately 6,000 enrolled in the online programs. There are over 250 areas of study for selection. One of eight academic institutions, The College of Business was established in 1927.
The online MBA offers four concentrations, Finance, Health Care, Business Analytics, and Executive Management. A total of 36 credits are required which can be completed in as little as six semesters. Nine credits should be dedicated to the selected concentration. A one time weekend long Professional Development Workshop is required for all MBA candidates.
The program does not require students to take the GMAT for admission. There are six Centers of Excellence under the College's jurisdiction: the Center for International Business, the Center for Strategic Leadership, the Center for Sports Administration, the Schey Sales Center, the Center for Entrepreneurship, and the Center for Consumer Research.
---
17. University of Liverpool (Liverpool, England)
Founded 1881 in Liverpool, United Kingdom, the University of Liverpool is organized into three major faculties: Health and Life Sciences, Humanities and Social Sciences, and Science and Engineering. The facilities manage a total of 35 departments and schools. Over 22,000 students are currently enrolled.
The School of Management can trace its academic history back to the founding of the University, though the school was formally established in the 1960's. Business topics in research can be found in Centers and Institutes such as the Center for Enterprise and Entrepreneurial Leadership and the Institute for Risk and Uncertainty.
The online MBA program is broken down into five core modules, three elective modules, a Personal Development Plan and a dissertation or consultancy project. Modules run for 8 to 12 weeks. Applicants to the program must have a minimum of 3 years relevant work experience.
---
18. Southern New Hampshire University (Manchester, New Hampshire)
Established in 1932, the Southern New Hampshire University is comprised of four key schools, the schools of Arts and Sciences, Business, Education, and the College for America. The majority of students, approximately 60,000, are enrolled in classes online.
The first MBA was available in 1974, since then over 25 concentrations have been added to the degree. Some of the available specializations include Athletic Administration, Entrepreneurship, Forensic Accounting, Information Technology Management, Music Business, and Social Media.
The program runs for 12 courses which can be completed in as little as 15 months. Foundation courses include topics such as Financial Reporting and Analysis, Human Behavior in Organizations, and Government Impact on Business. Students are encouraged to pursue a graduate certificate beyond the standard degree. An International MBA program is also available with similar concentrations. No GMAT or GRE score is required for admission.
---
19. Colorado Christian University (Lakewood, Colorado)
Colorado Christian University is known as the primary interdenominational Christian college in Colorado. Founded in 1914 as the Denver Bible Institute in a one room school house, the University has grown rapidly and now enrolls over 6,000 students each year within three academic schools: the College of Liberal Arts, the Theological School, and the Bible Institute.
The Business Administration program offered at Colorado Christian University has seven concentrations to choose from: Accounting, Computer Information Systems, Economics, Finance, International Business, Management, Marketing, and Pre-Law. A total of 120 credits must be completed for graduation. Up to 31 credits may be applied based on any prior work experience and up to 18 credits may be applied toward a future MBA degree.
Classes in the major core cover topics such as Business Applications in Technology, Theoretical Foundations for Leadership, and the Organizational Capstone.
---
20. Everglades University (Boca Raton, Florida)
Established in 1990 as the American Flyers College, the school was purchased in 1998, renamed as Everglades University, and incorporated as a not-for-profit institution. Though the school remains small, the degree programs are innovative with cutting-edge curriculum.
Both Bachelor's and Master's programs are available online for students interested in studying Business Administration. The online Bachelor of Science in Business Administration requires a total of 123 credit hours for completion, including 30 general education credit hours.
Course topics include Writing for Managers, International Business, Global Strategy and Policy, and will culminate in the Business Capstone project. The online Master of Business Administration offers five concentrations: Accounting for Managers, Aviation Management, Construction Management, Human Resource Management, and Project Management. A minimum of 36 credit hours should be completed. The MBA classes will also finish with the Graduate Business Capstone project.
---
21. Norwich University (Northfield, Vermont)
Norwich University, founded in 1819, is known as the oldest private military college in the United States and the birthplace of the Reserve Officers' Training Corps (or ROTC). All four branches of the armed services are represented in the student body.
Civilian students are also encouraged to apply and will work and study along with the cadets. The MBA program at Norwich requires a minimum of 36 credits, or 6 six-credit courses, for graduation. All students will begin with the classes of Strategic Resources Management, Managerial Finance, and Strategic Marketing and Operation Management.
The last three courses are selected based on the desired concentration: Project Management, Finance, Organizational Leadership, Supply Chain Management, or Construction Management. Each course is approximately 11 weeks long. The program ends in a one-week required residency and graduation ceremony.
---
22. University of Roehampton (London, England)
The University of Roehampton is based in London, UK, and has a lengthy history in providing higher education stretching back to 1841, through its four founding colleges. The University has around 10,000 students and 1,100 staff and is based in a beautiful 60 acre parkland campus within 30 minutes of London's vibrant West End theatre district.
Since 2012, the University has been working in partnership with Laureate Online Education to provide a range of online degrees, including a Master of Business Administration course through its Roehampton Online service. The MBA and other courses are taught by Laureate academic staff, and students learn through specific study modules, and an online classroom, where individuals can reach out directly to their faculty. Web based discussion groups also provide plenty of opportunity to interact with other students.
---
23. Brandman University (Irvine, California)
Brandman University is a nonprofit, private university, originally established by Chapman University to educate members of the El Toro Marine Corps Air Station. Although Brandman now offers education to the public, it is still very friendly to the military. Brandman University is regionally accredited by the WSCUC Senior College and University Commission.
Brandman offers an online Bachelor's and Master's in Business Administration. The BBA requires 18 lower division core credits and 33 upper division core credits. Emphases of study in the BBA include Information Systems Management, Accounting, Finance, Human Resources, Entrepreneurship, Organizational Leadership, Management Organizational Communication, and Marketing.
The MBA is two parts: the MBA Core of 24 – 36 credits (depending on course waivers), and 12 credits of electives (or an emphasis area). The program requires 36-48 credits total. Students must complete a final capstone course. Emphasis areas include Accounting, Finance, Entrepreneurship, Health Administration, Human Resources, International Business, Organizational Leadership, Marketing, and e-Business Strategic Management.
---
24. Liberty University Online (Lynchburg, Virginia)
Liberty University is a private, non-profit, Christian University which enrolls over 13,000 students on campus and 100,000 students online annually. Of the 522 unique academic programs offered, 247 can be taken completely online.
The online class sizes are kept small at a 17:1 student/teacher ratio for a more personalized experience. All levels of study, from Associate to Doctoral, are offered to students interested in Business Administration. Each lower level is cumulative and transferable to the next degree.
The first introductory step is the Associate of Arts in Business which requires a total of 60 credit hours for completion. The Bachelor's in Business Administration has 16 concentrations for students to choose from and will require a minimum of 120 credit hours for graduation. The online MBA has a 36 credit hour or a 45 credit hour program and the Doctorate requires an additional 60 credit hours.
---
25. Villanova University (Villanova, Pennsylvania)
Villanova University was founded in 1842 in association with the Order of Saint Augustine. The academic facilities are organized into six schools and colleges with over 10,000 students enrolled. The School of Business was established in 1922. Six Centers of Excellence are under the schools jurisdiction including the Center for Real Estate, the Center for Marketing and Consumer Insights, the Center for Global Leadership, and the Center for Business Analytics.
The Master of Business Administration is offered online, in combination with a JD, or as an Executive MBA program. The online program offers the same curriculum taught by the same faculty. A total of 21 courses can be completed in six semesters, or two years, leading to a total of 48 credit hours before graduation. Students are expected to complete one intensive residency and two practicum experiences throughout the program.
---
26. Northeastern University (Boston, Massachusetts)
Founded in 1898 as a private research institution, Northeastern University today has approximately 20,000 students enrolled throughout its nine schools and colleges. There are 65 undergraduate departments and 125 graduate level programs. The School of Commerce and Finance was established in 1920.
Over the years it expanded to the current Kelley School of Business which operates seven departments and numerous research centers and institutes such as the Institute for In6ernational Business, the Center for Leadership Excellence, and the Johnson Center for Entrepreneurship and Innovation.
Of the various programs available, the Kelley School of Business offers the online MBA program. Students may take two to five years to complete the 51 credits required for graduation. Of the 51 credits, 39 should be dedicated to required courses and the rest may be used towards electives. Course topics include Quantitative Analysis, Operations Management, and the Integrative Team Capstone.
---
27. Ohio Christian University (Circleville, Ohio)
Affiliated with the Churches of Christ in Christian Union, Ohio Christian University is a private institution founded in 1948. Originally known as the Mount of Praise Bible College, the school has slowly grown to include over 4,000 students. Associate, Bachelor, and Master degrees are available in addition to the Adult and Online Degree Programs.
The online Master of Business Administration requires only 36 core semester credits for graduation. Some of the course topics include Economics for Managers, Ethics in Leadership, Quantitative and Analytic Methods, and the Applied Business Administration Capstone. The programs small ten to one student to faculty ratio allows for more personal interaction from professors and peers. At the end of the program students should feel confident in their ability to apply business and leadership concepts to the work place environment.
---
28. University of the Southwest (Hobbs, New Mexico)
A private interdenominational institution founded in 1962, the University of the Southwest has three main schools: Business, Education, and the Arts and Sciences. Just over 1,000 students are enrolled within the 53 majors. The graduate degrees are all fully online and include an MBA with seven specializations and an MS in Education with nine specializations.
The School of Business and Professional Studies offers an online MBA with courses starting every eight weeks. The program can be completed in as little as 12 months. Tuition includes all the required digital textbooks. Course topics include Controllership, E-Marketing, and Information Technology for E-Business.
The specialization tracks include Marketing, Research Track, Strategic Management, Law Enforcement and Corrections, Sports Management, and a Self-Designed program. Students are recommended to spend 10 to 15 hours per week on a single course.
---
29. Western Governors University (Salt Lake City, Utah)
Western Governors University has a number of unique features in its history and management. It was founded in 1997 from the backing of 19 United States governors. The programs offered are competency based, meaning students demonstrate through assignments that they have mastered the material and not just the ability to take tests.
Finally, tuition is a flat rate for each six month term and not based on the number of courses or credits taken. The university offers an online MBA through the College of Business, which takes, on average, two years to complete. Students may create their own schedules and work at their own pace, and thus determine how quickly the degree will be completed. In addition to the general MBA there are two areas of specialization available, Healthcare Management or IT Management. Students must complete 34 competency units, the equivalent to credit hours, for graduation.
---
30. Post University (Waterbury, Connecticut)
Post University was founded in 1890 as a business school. Typing, bookkeeping, business writing, and shorthand courses were as popular then as Business Technology and Management courses are now. In keeping with the times, Post University began offering online courses as early as 1996 and saw rapid growth of its distance learning programs.
The concentrations available include Corporate Innovation, Entrepreneurship, Finance, Leadership, Marketing, and Project Management. Classes are organized into eight week modules, six times per year. The program requires 45 credits for graduation with at least 12 credits towards the chosen concentration.
Core courses include Financial Modeling, Competitive Intelligence, and Organizational Dynamics and Effectiveness. At the end of the degree, students will feel confident in their leadership and management skills and will be competitive in the job field.
---
31. University College (Asuza, California)
A private evangelical Christian institution, Asuza Pacific University maintains four main academic divisions offering over 100 programs. Founded 1899, the school now enrolls over 10,000 students and runs six regional centers. University College is a member of the Asuza Pacific system of higher learning institutions.
The School of Business and Management has three divisions, undergraduate programs, graduate programs, and the Leung School of Accounting. The online MBA, offered through the graduate programs, offers six specializations: Entrepreneurship, Finance, Human Resource and Organizational Development, International Business, Marketing, and Strategic Management.
The 38 program units required for graduation take an average of 18 to 36 months for students to complete. Terms run for a total of nine weeks. Three to four years of full-time work experience prior to applying to the program is strongly encouraged and field experience during the program is required.
32. American InterContinental University (Schaumburg, Illinois)
Though founded in Lucerne, Switzerland, in 1970, InterContinental University was recognized as an American degree awarding institution as early as 1971. The school rapidly expanded and established its online campus in 2002. Today approximately 80 percent AIU's students attend the University through online classes. InterContinental offers an Associates, Bachelor's, and Master's degree in Business Administration.
The Associate's degree requires a total of 90 credits for completion which can be accomplished in as little as 18 months. Classes will provide introductory information such as Introduction to Business and the Legal and Ethical Environment of Business.
The Bachelor's and Master's degree provide a number of specializations including Accounting, Fashion Marketing, Human Resource Management, and Technology Management. Most programs require 180 credits before graduation and will take approximately 36 months to complete.
33. Miller-Motte Online (Lynchburg, Virginia)
The first of the Miller-Motte schools was founded in 1916 by Judge Leon Motte in Wilmington, North Carolina. Today the Miller-Motte Technical Colleges are a chain of 17 for-profit institutions spanning across 6 of the United States. Being dedicated to technical and career training, the majority of the curriculum is focused on providing hands-on experience for the students.
The Bachelor of Science in Business Administration can be completed in two to four years. 186 total quarter credit hours are required for the completion of the program, including 44 credit hours of general education classes. Students who have an Associate's degree may be able to transfer up to 90 credits. The core major classes include topics such as the Legal Environment of Business, Production and Operations Management, and Organizational Behavior.
---
34. Herzing University (Milwaukee, Wisconsin)
Founded in 1965, Herzing University is a private, non-profit institution with 8 campuses in the United States and a growing online division. Originally focused on preparing students for careers in the computer industry, Herzing University now has over 50 undergraduate programs in business, design, healthcare, public safety, and technology.
The online MBA program has a number of concentrations including Accounting, Business Management, Healthcare Management, Human Resources, and Public Safety Leadership. There are a total of eight concentrations, seven specialized tracks, and a dual concentration option for students.
A minimum of 39 credit hours are required for the general MBA program with at least nine credit hours per semester. Courses include topics such as Finance and Accounting for Decision-Making, Leadership and Organizational Behavior, Technology and Innovation, and the Graduate Capstone Project. Herzing University admits students of any race, color, and national or ethnic origin.
---
35. Capella University (Minneapolis, Minnesota)
A highly ranked online university, Capella offers flexible classes with competency based curriculum designed for serious professionals and dedicated students. Flexpath is the self-paced learning experience for the busy full time employee looking to advance his or her education.
Combined Bachelor's and Master's programs are available, which allow one to save thousands in tuition costs. Hands-on experienced is highly encouraged making students competitive in the job market. For students studying Business Administration, having that competitive edge can be vital. Capella University offers a Bachelor of Science in Business Administration.
A total of 180 quarter credits are required for the completion of the degree. Up to 135 may be transferred in. Cost ranges from 330 to 382 per level credit. Classes run for 5 – 10 weeks. Students may take advantage of the partnership between Capella and the Wall Street Journal for a unique experience in Business Administration. Students may choose from a number of concentrations including Business Intelligence, Healthcare Management, Human Resource Management, and Marketing.
---
36. Everest University (Tampa, Florida)
Originally part of the Corinthian Colleges with over 100 campuses nationwide, Everest University is one of the largest for-profit institutions of higher education in North America. Through campus classes and online courses, Everest offers a number of flexible career-focused degree programs, many of which can be completed in as little as nine months.
Business Administration is available as an online Associate's, Bachelor's, and Master's degree. The online MBA at Everest University provides concentrations in Accounting, General Management, Human Resource Management, or International Business. Classes will cover topics including Computer Applications, Concepts of Finance, and Quantitative Methods. The professors have years of personal business experience to bring to the classroom.
---
Online Business Administration Colleges | Ranking Guidelines
As always, we put the student first when selecting our business administration program criteria. We selected schools that offer students a wide range of specialties to sample, have long standing reputations that lead to strong connections to the business world, a proven track record of producing top notch entrepreneurs, and an open minded and creative attitude about how business practice can evolve in coming years. Each of these schools has shown substantial aptitude in each of these areas, as well as an overall reputation that commands respect in the workplace.
Find Your Degree!