Social Media Marketing Degree: The Best Online Programs

| Rank | School | Location |
| --- | --- | --- |
| 1 | University of Florida-Online | Gainesville, Florida |
| 2 | Southern New Hampshire University | Manchester, New Hampshire |
| 3 | Arizona State University | Scottsdale, Arizona |
| 4 | Regent University | Virginia Beach, Virginia |
| 5 | Johnson & Wales University-Providence | Providence, Rhode Island |
| 6 | Purdue Global | West Lafayette, Indiana |
| 7 | Grand Canyon University | Phoenix, Arizona |
| 8 | University of Denver | Denver, Colorado |
| 9 | Georgetown University | Washington, District of Columbia |
| 10 | Duke University | Durham, North Carolina |
| 11 | Rutgers University-New Brunswick | New Brunswick, New Jersey |
| 12 | University of California-Berkeley | Berkeley, California |
| 13 | University of Miami | Coral Gables, Florida |
This is a ranking of the best online Social Media Marketing degree programs in the U.S.
About This Ranking:
We use data from the National Center for Education Statistics, and academic influence data to determine this ranking. See our ranking methodology for more information.
This ranking is designed for online students to make the most informed decisions for finding the right Social Media Marketing degree.
This online social media marketing degree ranking includes undergraduate and graduate programs and certificates.
Social Media Marketing is a growing field as a result of the increasing digitization of marketing campaigns, and the growing use of social media.
Social Media Marketing is also known as Digital Marketing. Marketing Managers is one of our Best Online Degrees To Get For Careers because of its high income potential and job growth rate.
Online Social Media Marketing degrees are offered as Bachelor's and Master's degrees at many colleges and universities.
Social Media has changed the way we interact, consume news, and has disrupted traditional markets of how we buy and sell items. A social media marketing degree may provide a competitive advantage within marketing fields.
Social media marketing refers to social media managers using the organic growth of channels or paid advertisements in social media platforms.
Colleges and universities are increasingly offering online degrees in marketing.
See our article Social Media Marketing Bachelor's Degrees: A Guide for Students.
Featured Online Colleges:
Colleges and universities may download our badge.
Social Media Marketing Degree: The Best Online Programs
University of Florida-Online
Gainesville, Florida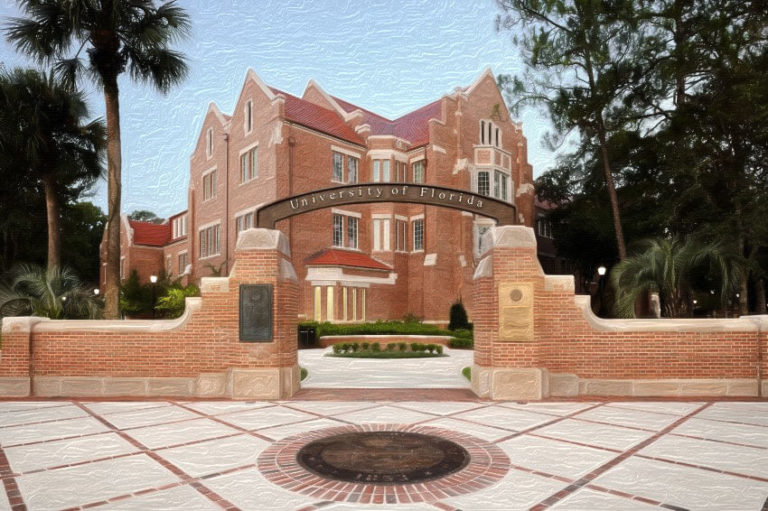 The University of Florida offers an online Master of Arts in Mass Communication with a concentration in Social Media.
This 38 credit social media marketing degree can be completed in less than two years. This includes 12 weeks per semester and three semesters per school year. Thirty five credit hours are dedicated to coursework with a three credit capstone course at the end.
Students have the opportunity to take the Branding Using Social Media course which is co-offered by Hootsuite University.
Students can attend Hootsuite during this time for free to study the Hootsuite dashboard and its various features. Those who successfully complete this course will earn a Hootsuite certification.
Southern New Hampshire University
Manchester, New Hampshire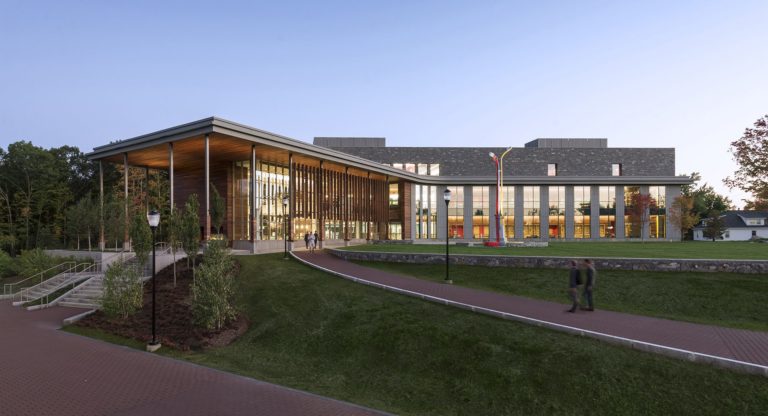 SNHU offers the Online Bachelor of Science in Marketing: Social Media Marketing, and the Online Bachelor of Science in Marketing: Digital Marketing degrees. Both consist of 120 credit hours.
SNHU accepts students on a rolling basis throughout the year. Students are exposed to a detailed social media marketing curriculum, which has been accredited by both NEASC and ACBSP.
All courses in the Online BS in Marketing: Social Media Marketing hold a special emphasis on social media channels and social media strategies.
Examples of courses include:
Social Media Marketing Strategy
Writing for New Media
Social Media Campaigns
Most students will take two courses per term, with each term lasting 10 weeks. The degree is available completely online, and self-paced for online students.
Arizona State University
College of Integrative Sciences and Arts
Scottsdale, Arizona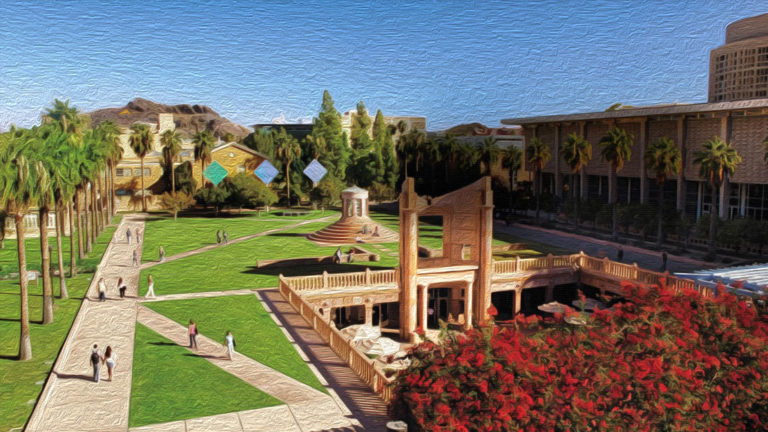 Arizona State University offers the online Bachelor of Science in Technical Communication – Social Media Management degree. The program involves 40 classes, for a total of 120 credits. Each class is seven and a half weeks long.
Students learn content creation and management, which involves designing, writing and learning other industry-relevant techniques for new content.
Courses include:
Principles of Technical Editing
Principles of Web Authoring
Social Media in the Workplace
Fundamentals of Technical Communication
ASU is a leader in online education.
Regent University
Virginia Beach, Virginia
As a private Christian research institution for higher education, Regent University places a heavy emphasis on ethical practices and student integrity.
This includes the curriculum for the online Bachelor of Arts in Communication Studies: Internet and Social Media.
Available online or on-campus, students will be exposed to social media theory and practices of writing for the web and using social media platforms. The 120 total credits required for graduation include courses such as:
Public Speaking
Narrative Concept and Development
Introduction to Digital Art
Communicating in the 21st Century
This social media marketing degree teaches students digital marketing research, digital advertising, and social media strategies.
Johnson & Wales University-Providence
Providence, Rhode Island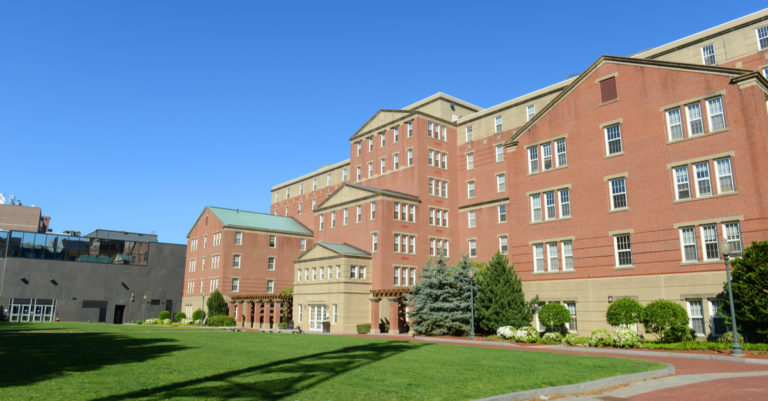 Johnson and Wales University Online offers the Bachelor of Science in Digital Marketing and Social Media online degree.
Students learn SEO (search engine optimization), content marketing, and digital advertising, as well as how to analyze the data involved in effective social media marketing.
Selection of courses:
Search Engine Marketing
Data-Driven Marketing
Social Media Marketing
Marketing Analytics
Students in this online degree program learn digital marketing, social media strategies, and digital analysis to create an effective social media campaign.
Purdue Global
West Lafayette, Indiana
Purdue Global, a leader in online education, offers the online Bachelor of Science in Business Administration - Digital and Social Media Management degree.
This social media marketing degree program teaches the aspects of Social Media Marketing within a business administration and management framework. This includes B2B (business-to-business), and business-to-consumer (B2C) instruction in social media management.
Students learn how to curate the social media sites of companies. This includes learning public relations, promotion, and digital marketing techniques. Students learn how to analyze the effectiveness of any given social media campaign.
This includes learning how to answer questions such as "Is this ad spend creating value?", and "What's the return on investment?"
Students will also learn how to create and maintain a particular brand. This program teaches students effective marketing strategies, and maximizing profits for businesses.
Grand Canyon University
College of Arts and Media
Phoenix, Arizona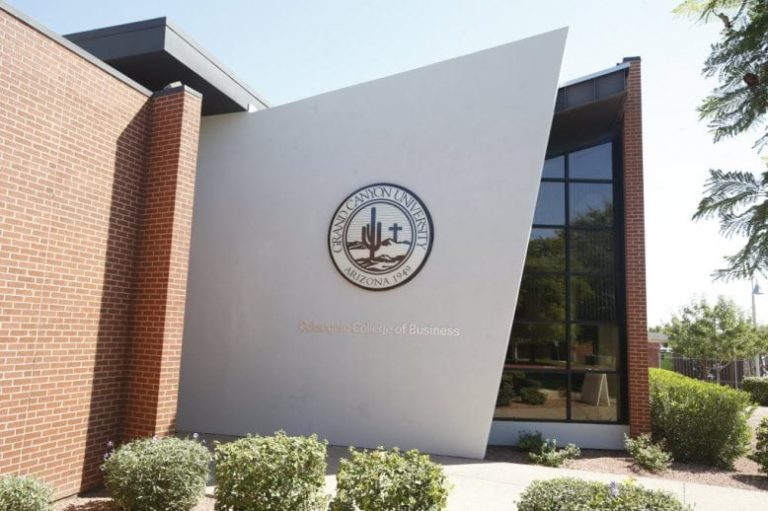 Grand Canyon University is a private, Christian university, and one of the largest online universities in the nation. GCU offers online bachelor's, master's, and doctorate degrees and certificates.
Students interested in learning more about Social Media opportunities may take the Bachelor of Arts in Social Media at GCU. This online and on-campus bachelor's program teaches students how to be a social media specialist.
This includes creating and managing social media content and digital platforms. A social media specialist creates content for businesses and other organizations who want their social media accounts managed, or for themselves. This includes email campaigns.
Credits required: 120 credit hours
Selection of classes:
Social media reputation management
Photography and video for social media
Social media data analytics
Advertising copywriting
Multi-Media Journalism in the 21st Century
On campus students may take advantage of the learning laboratory and Canyon Ventures. These students can work with local companies to create content and manage their social media presence and online communities.
Online students have access to the online library, and the class schedules are flexible.
University of Denver
University College
Denver, Colorado

The Online Master of Arts in Communication Management: Marketing Communication degree at Denver University is offered through University College.
No GMAT or GRE scores are required for admission, and there is no application fee. During the 12 courses, or 48 credits, required for the program students will be exposed to the theories and practices of navigating communication, digital and social media marketing campaigns, data analysis, analyzing consumer behavior, conducing market research, and much more.
This program is available both on-campus and fully online, with academic terms running for 10 weeks. A shorter six course, or 24 credit, certificate length program is also offered with a more cursory study of the relevant information.
Georgetown University
Washington, District of Columbia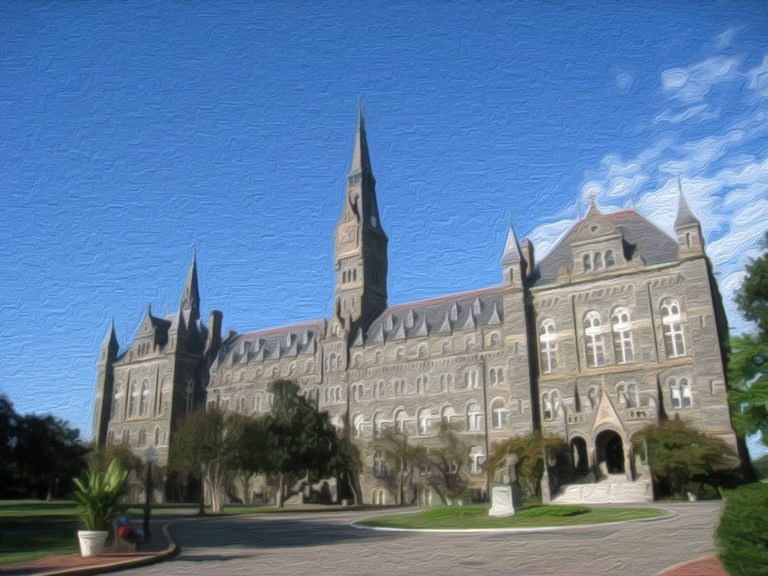 No application is required to attend the Certificate program in Social Media Management offered at Georgetown University.
Students must have the equivalent of a bachelor's degree prior to enrollment. The program is convenient for the working professional with online or on-campus options and open enrollment year round.
Once enrolled, students will be required to complete seven courses, or 4.8 Continuing Education Units, within a two year period for certification. Currently those seven courses are as follows:
Social Media Strategies and Tactics
Using Social Media Tools Effectively
Writing for Social Media
Strategic Communication Planning
Measuring and Calculating Return on Investment for Social Media
Policies and Procedures to Manage Risk
Capstone Course in Social Media
Duke University
Durham, North Carolina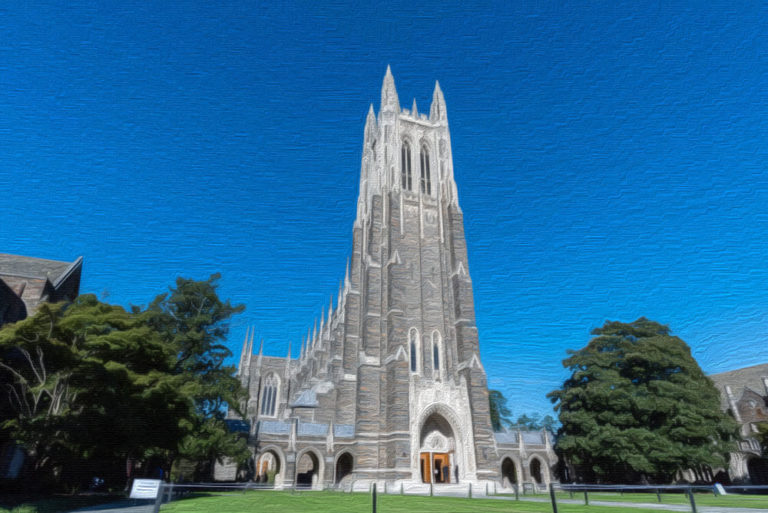 The non-credit Digital Media and Marketing Certificate offered at Duke University is an online, self-paced program.
Though it is self-paced, students must complete all required material in a 12 month time frame. There are nine available modules including:
Digital Marketing Certified Associate
Search Engine Optimization Practitioner
Content Marketing
Social Media Practitioner
Mobile Marketing Practitioner
Pay Per Click Practitioner
Conversion Optimization Practitioner
Web Analytics Practitioner
Email Marketing
Upon completion of the certificate program students may pursue two additional certifications, OMCA or OMCP. Students who finish the requirements will also be granted an additional 12 months of access to any new or updated material.
Rutgers University-New Brunswick
New Brunswick, New Jersey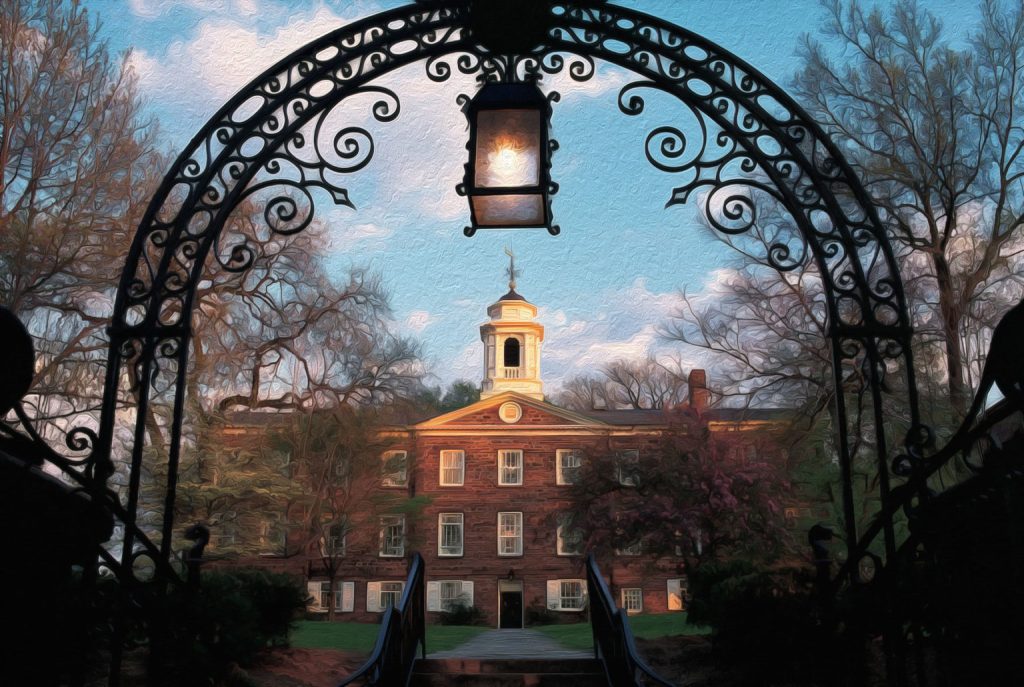 Rutgers Business School is offering a ten-module Certificate in Social Media Marketing, which is also a Mini-MBA.
No GMAT or GRE scores are required to enroll. This completely online program is self-paced with each module consisting of educational videos with follow up exercises and quizzes.
Each course, or module, takes approximately 35 to 40 hours to complete, with all course material being available for up to 12 weeks. Topics of the modules include:
Content Development
Leveraging Listening Channels
Strategy Construction and Implementation
Crises and Landmines
Students will have to complete a final exam and a final project at the end of the program.
University of California-Berkeley
Berkeley, California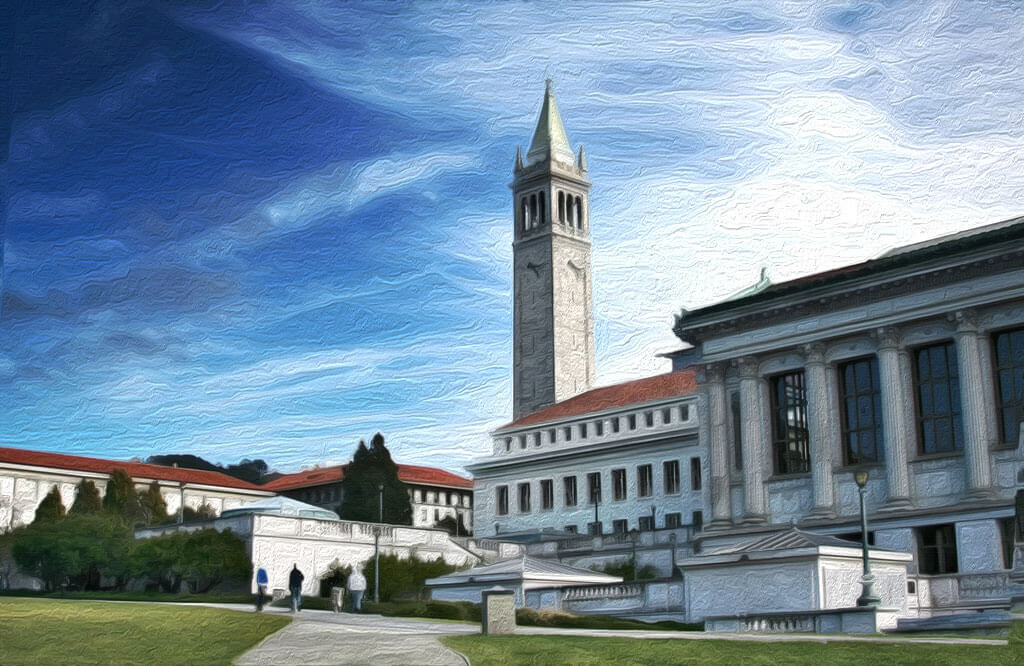 The Certificate Program in Marketing offered at Berkeley is available both online and in the classroom.
There are no prerequisites to enroll, however a bachelor's degree is recommended. The program consists of four required courses and two electives. The four required courses provide a general overview of marketing research and current social trends. These courses are:
Introduction to Marketing
Marketing Research: Concepts and Techniques
Social Media Marketing Strategies
Marketing Strategy
The online instructors for these courses are the same Haas School of Business professors who teach in the classrooms. Students have up to five years to complete all the required work which totals an approximate 180 hours of instruction.
University of Miami
Coral Gables, Florida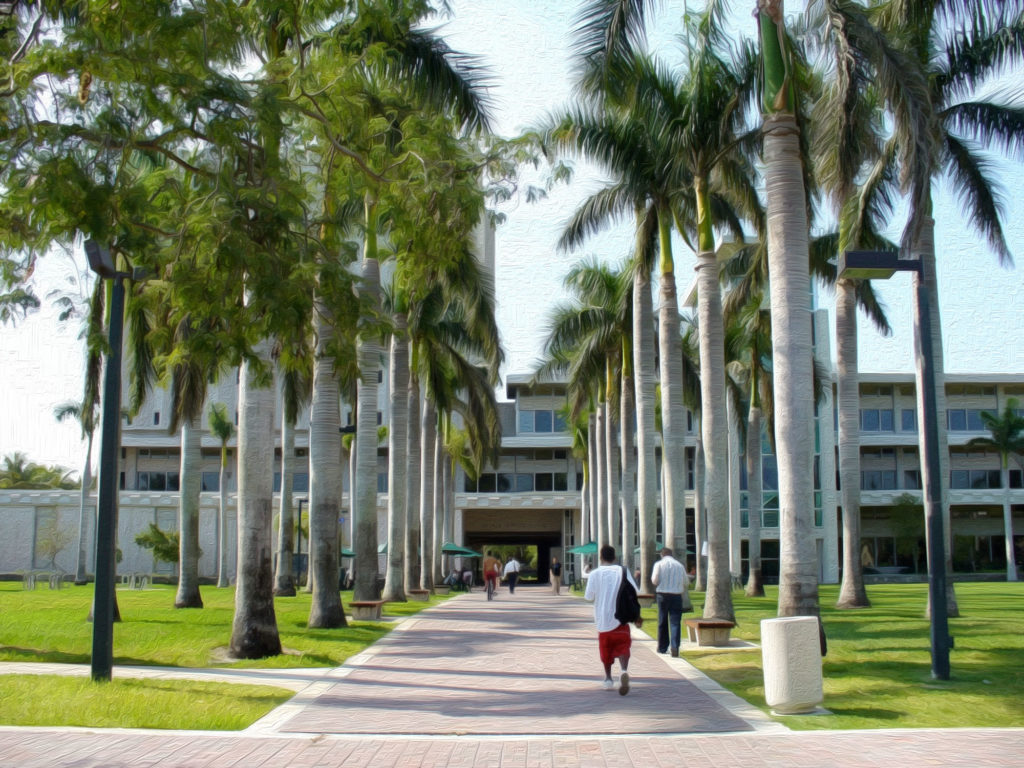 There are two Social Media certificates offered at the University of Miami. First is the Social Media Professional Certificate.
This can be a stand alone program, or can be used as a prerequisite to other programs. There are two required courses:
Understanding Social Media
Planning and Implementing Digital Media Campaigns
The second offered is the Social Media Strategist Certificate which also requires only two courses:
What is Social Media and Why it Matters
Guiding Principles for Social Media Marketing
Both certificates offer self-paced, flexible online education with a wide range of material covered in just two courses. Those topics include:
Social Media Legal and Ethics
Identifying Your Target Audience
Identifying and Building Your Tribe
Content Creation and Calendaring
Creating Brand Evangelists
Monitoring to Manage Reputation
Career Information
According to the Bureau of Labor Statistics the median pay for Advertising, Promotions, and Marketing Managers is $133,380 per year, with a 10 percent (10%) expected growth rate, adding 33,700 new positions in the next ten years. A bachelor's degree is often sufficient for employers, along with a team spirit and a constant willingness to update to new ideas and the latest social media.
What is a Social Media Marketing degree?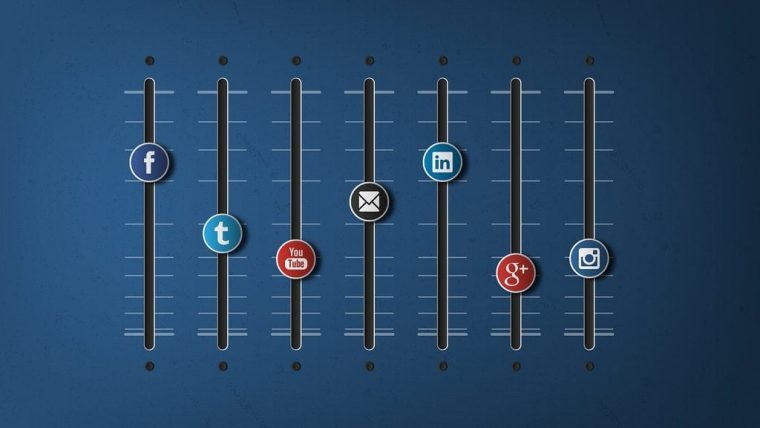 A social media marketing program will prepare students on how to become marketing specialists in social media strategies to gain growth and sell products or services. Social media strategy means learning strategic marketing planning and digital analysis as an applied science of marketing. These programs teach the production methods, strategic planning, and give students real world experience in formulating their digital strategy.
The Need for Social Media Marketers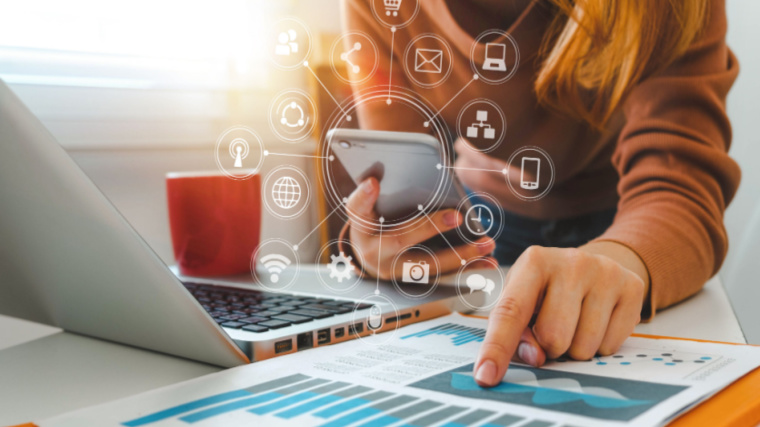 The organic reach (unpaid posts) of a given company's content is assumed to reach approximately 5% of their followers, according to Hootsuite. Social media has become a "pay-to-play" domain for businesses. Hence the increasing need for Social Media Marketers.
The average social media user doesn't see the unpaid posts of even companies that they follow, because there are so many paid advertisements taking up space that users see. Social media companies are for-profit, and aren't incentivized to promote unpaid, organic content posts from businesses, governments, non-profits, and any other organization making organic posts.
Social Media Marketing is an important aspect of Marketing, and it's continuing to grow. Social media itself is continuing to grow.
People spend more time, per user, on TikTok than on YouTube in the U.S. and U.K., according to social media user analysis at App Annie.
Social Media Marketers capitalize on the wide-ranging reach and influence of social media. Millions of people can be reached through social media outlets. Businesses of all kinds are increasingly focusing on having a strong social media presence. All of these factors add up to the need for savvy social media marketers. Thus there are many potential career opportunities.
What is Social Media Marketing?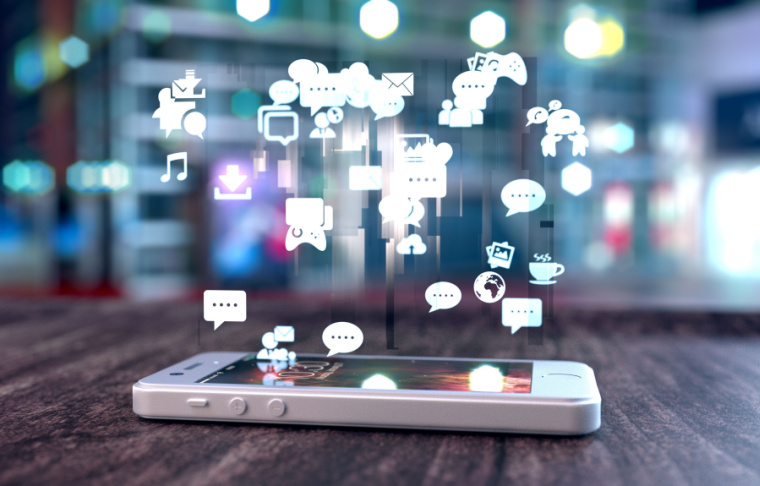 Social Media Marketing is harnessing the immense power of social media for marketing purposes of organizations within businesses, governments, and non-profits. Social Media includes companies such as Twitter, Meta (formerly known as Facebook), Snapchat, MeWe, TikTok, YouTube, Discord, Parler, Substack, Reddit, Quora, WhatsApp and others are all in the game of social media, and capturing the attention of as many people as possible, for as long as possible.
Businesses are capitalizing on social media's tremendous reach. A social media manager does marketing research, which includes consumer behavior, when formulating a social media marketing strategy. Market research analysts conduct market research to determine which social media platforms would best take their online advertising budget. One of the most effective marketing approaches is in gaining traffic to a business's social media channels.
Ranking Methodology:
As always at Successful Student, this ranking was made for students. Successful Student has developed this ranking according to criteria developed by SuccessfulStudent.org. Ranking factors were academic reputation, type of degree (Bachelor's, Master's, Certificate) and variety of coursework.
More Resources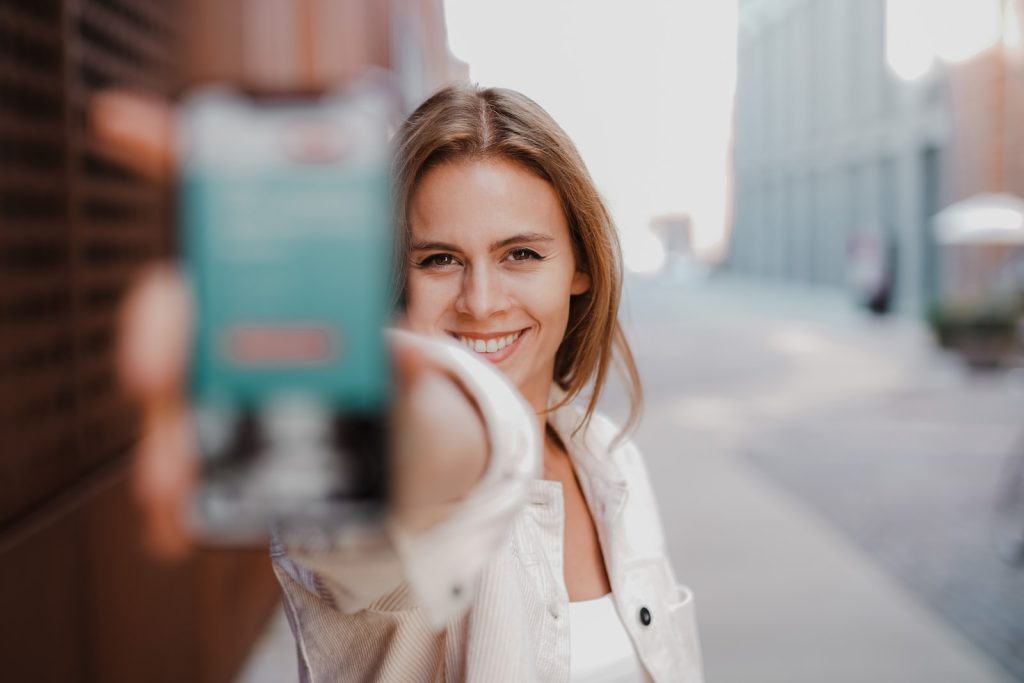 Frequently Asked Questions
What degree do you need for social media marketing?
The most relevant degrees to become a social media marketer is to get at least a bachelor's degree in Marketing with an emphasis or specialization in Social Media Marketing. These degrees are available on-campus and online at colleges and universities across the United States. There are also master's degrees in Communication that focus on Social Media marketing and messaging, which would set graduates apart in terms of credentials against the competition in the job market.
What should I major in for social media?
Working as a social media manager or marketer usually involves getting at least a bachelor's degree in Marketing, Communication, or Public Relations. There are bachelor's in Marketing degrees that have specializations in Social Media Marketing in particular. Some Communication degrees also include focusing on Social Media messaging, marketing, and analysis within their programs.
What are the benefits of getting a degree in social media marketing?
Getting a degree in Social Media Marketing can potentially offer a variety of benefits and potential career opportunities. This is mostly due to the growing importance and prevalence of social media in today's society, where the social and business worlds combine. In most industries, the ability to effectively use social media platforms for marketing purposes has become essential. Businesses go where the people are.
Social media users are on the rise by 3%. There are 4.76 billion people using social media around the world, which is just under 60% of the world's population, according to Kepios. 64% of the entire world's population is online. So that means that only 4% of online users in the world aren't on social media sites.
Relevant Skillset: With a degree in Social Media Marketing, graduates are equipped with a skillset that is highly relevant in marketing. This includes understanding the mechanisms of different social media platforms, developing engaging content, analyzing social media metrics, and executing effective social media campaigns.
Career Opportunities: The Social Media Marketing field can potentially offer a range of career opportunities. Potential roles include Social Media Manager, Digital Marketing Specialist, Content Creator, and more.
Flexibility: This field often offers flexibility in terms of its work environment. Many roles in social media marketing can be performed remotely.
What kind of jobs can I get with a degree in social media marketing?
With a degree in social media marketing, potential career prospects are not only diverse but also highly relevant in the modern digital landscape. Social Media marketing skills gained from such programs can be applicable across a wide range of businesses and industries, providing graduates potential opportunities to establish a successful career trajectory.
Considering the ubiquitous nature of social media in today's business environment, the demand for professionals who have mastered these platforms is high. Your degree will equip you with the skills needed to navigate this fast-paced domain, opening doors to a variety of roles, such as:
Social Media Managers, also known as Marketing Managers: This can involve the strategic planning, management, and analysis of social media marketing campaign efforts and spending. The goal is often to develop and analyze social media strategies to increase brand visibility, engage with their target audience, and drive sales or leads across social media channels.
Content Strategist: As a content strategist, your primary responsibility is to plan, develop, and implement a comprehensive content strategy that aligns with the organization's marketing goals.
Digital Marketing Specialist: In this role, you will create and execute online marketing campaigns on various digital platforms, including social media. You will also analyze the performance of these campaigns and make necessary modifications to optimize results.
Community Manager: Community managers build, grow, and manage online communities around a brand or cause. They use social media marketing tools to foster strong relationships between the organization and its audience.
These are a few examples of the many potential career paths available to those with a social media marketing degree. The versatility of this degree can also allow graduates to potentially venture into other roles, including:
Public Relations Specialist
Brand Manager
SEO Specialist
Marketing Analyst
Customer Experience Manager
Whether in content creation, data analysis, public relations, or customer engagement, there's likely a role that is relevant to a graduate's career aspirations. The key is to leverage the skills and knowledge gained using social media tools to position yourself as an asset in the field of social media marketing and digital media management.
What are the typical courses in a social media marketing degree program?
In social media marketing, it's beneficial for students to gain abilities that are applicable to real-world business scenarios. A social media marketing degree program typically includes a wide range of courses in various subjects such as strategic marketing planning, content creation, data analytics, and more. Here is a selection of courses that a student may see when pursuing a social media marketing degree:
Introduction to Social Media Marketing: This foundational course provides an overview of social media marketing concepts, techniques, and best practices. It may cover topics such as the role of social media in a business's overall marketing strategy, the use of various social media platforms, and the basics of creating a social media marketing plan.
Content Creation: This course usually focuses on skills necessary for creating engaging and effective social media content. It may cover topics such as copywriting, visual design, video production, and content curation.
Data Analytics for Social Media: This course covers the use of data analytics tools and techniques to measure and analyze the effectiveness of social media marketing efforts. Topics may include social media metrics, data visualization, data-driven decision making, and predictive analytics.
Social Media Strategy: This course is designed to help students develop a strategic approach to social media marketing. It may cover topics such as audience segmentation, competitive analysis, social media advertising, and crisis management.
Social Media Ethics: This course addresses ethical considerations in social media marketing, such as privacy issues, intellectual property rights, and the impact of social media on society.
These are generally courses that social media marketing degree programs offer. Each program may have unique curriculum, so it's important for prospective students to research each program to the level of detail of courses offered, to see which program best fits their education goals. For example, to become an analytics expert, it would be prudent to take a program that offers data analytics courses.
In addition to these core courses, students may also take electives in related areas such as search engine optimization (SEO), digital advertising, public relations, and more. These additional courses can help students broaden their skill set and gain a more holistic understanding of digital marketing.