Successful Student has compiled the best Homeland Security colleges online. The Department of Homeland Security was created after the attacks of 9/11. Now employing more than 180,000 personnel, it is one of the largest branches of the Federal government.
Homeland Security is a very large field, and involves occupations such as meteorologists who can predict hazardous weather patterns, economists to predict likely avenues of economic attack, domestic law and international law, and doctors who can work to prevent the contagion of diseases.
Homeland Security also involves the Coast Guard, internet security experts, as well as federal, state, and local government positions (such as first responders), and includes private for-profit and non-profit companies.
With the increased demand for those experienced in Homeland Security, many colleges and universities expanded the available Criminal Justice programs and departments or created their own Homeland Security programs. From fighting and preventing local and national terrorist attacks, cyber attacks, to learning about the juvenile justice system.
Homeland Security is also the department that investigates and polices human trafficking and maintaining human rights of American citizens.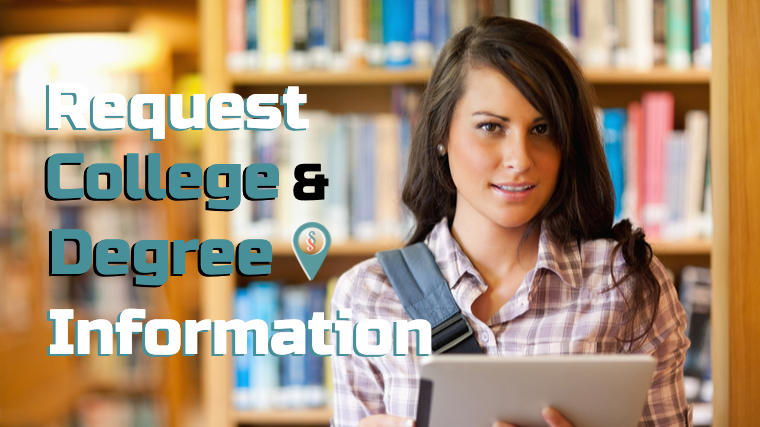 The Best Homeland Security Colleges Online
1. Penn State World Campus (University Park, PA)
Established in 1998, Penn State World Campus is the distance learning extension of Pennsylvania State University. Backed by the reputation of the university at large, the online programs have excelled in prestige and recognition where other schools have not.
Offering over 120 degree options to more than 6,000 students, Penn State World Campus has become one of the leading institutions for online learning.
The Master of Professional Studies in Homeland Security program is ideal for those with a federal or local government background who are looking for experience in Homeland Security. A minimum of a Bachelor's degree is required for admission.
Within just 33 credit hours students will cover a variety of introductory topics such as Violence, Threats, Terror, and Insurgency, Homeland Security and Defense in Practice, and Disaster Communication.
A 3-credit research capstone project at the end of the course allows students the opportunity to apply theories and discussion to real-world scenarios.
2. Northeastern University (Boston, MA)
Northeastern University has experienced tremendous growth over the past 7 years with a 433% increase in international students and a 133% increase in partnerships with other countries.
Founded in 1898 in the heart of Boston, Massachusetts, Northeastern has truly gone global with the start of the Online Professional and Graduate Degree programs.
Online students have an advantage of flexibility and 24/7 access that students in class may not. One stellar online program designed for leadership and quality operational expertise experience is the Master of Arts degree in Homeland Security.
The program is designed to analyze in detail the disaster cycle and help students gain a thorough understanding of the sources of threats, and practice critical communication skills.
45 quarter hours are required for graduation, which may be completed in 2 - 3 years, either full or part time. Concentrations in Emergency Management, Geographic Information Technologies, and Organization and Infrastructure Continuity are also available.
3. Long Island University Riverhead, Homeland Security Management Institute (Riverhead, NY)
Designated by Congress and endorsed by the FBI, Long Island University's Homeland Security Institute has unparalleled resources for educating and training students for emergency situations.
Established in 2004, in part as a response to the September 11, 2001 terrorist attacks, the Security Institute provides academically challenging material taught by highly skilled faculty members active in all levels of the military, and branches of law enforcement.
The online learning format is designed to encourage those working in the field to further advance their knowledge in an ever changing world of security threats. The Master of Science in Homeland Security Management is a fully online 36-credit hour program that offers an advanced curriculum and progressive theories.
Classes cover diverse topics including Domestic and International Terrorism, Cyber Security, Emergency Management, and Psychological and Sociological Aspects of Disaster and Terrorism.
The Graduate-Level Advanced Certificate comes from the core curriculum of the 36-credit Master of Science degree.
Only 15 credits are required to complete the certificate and may be taken full or part time, all online. Students who complete the certificate may easily continue on to the Master's degree if desired.
4. Tulane University (New Orleans, LA)
A private and highly regarded research university, Tulane's competitive admissions requirements have kept the enrollment relatively small. With a total of 13,000 undergraduate, graduate, and professional students, the academic environment is personal and supportive.
Online and distance learning students are afforded the same time and attention from quality admission staff and counselors as are the on campus students.
Tulane offers 4 degree tracks for Homeland Security, minor studies, Bachelor of Arts, Post-Baccalaureate Certificate, and Master of Professional Studies. The Bachelor of Arts program requires 120 credit hours, including general requirements.
Topics covered by the major include Health and Medical Issues in Emergency Management, Domestic and International Terrorism, and Critical Infrastructure Protection.
The Post-Baccalaureate is only available to students in their final year. The core requirements are the same to the Bachelor's degree with the addition of two classes, Transportation and Border Security and the Homeland Security Practicum.
The Practicum is similar to a capstone project where students are expected to gain field related experience and participate in original research. The Masters of Professional Studies in Homeland Security is the first degree of its kind offered at Tulane.
A Bachelor's degree is required for admission. 10 classes are required for completion including 4 core areas of study, covering:
Health and Medical Issues in Emergency Management
Intelligence Analysis/Critical Thinking
Homeland Security and Approaches to Counter-Terrorism
Maritime and Border Security
5. Michigan State University (East Lansing, MI)
At Michigan State University there are more than 100 graduate and undergraduate courses available, taken fully online. Supported by the institutions 160 plus years of experience in academia, the online courses are equally as informative and beneficial as any of the on campus classes.
For the online Certificate in Homeland Security Studies, students must complete only nine credits.
The current courses for the program are Foundations in Homeland Security, Issues in Criminal Justice: Public/Private Partnerships in Emergency Preparedness and Homeland Security, and Terrorism. Though the material is offered at the graduate level and may be applied towards a graduate degree, admission to the graduate program itself is not required.
The material in the Certificate program correlates nicely with the other emergency management programs offered through the School of Criminal Justice. This program is strongly recommended for professionals already in the field, or students who wish to add a broad overview of Homeland Security to their current degree.
6. University of Massachusetts, Boston (Boston, MA)
Though the news covers various natural and man-made disasters every day, it is the compassionate heart that follows through to the very end.
The question of what happens after the hurricane or the earthquake or the war torn village is often left to the survivors to figure out on their own. However, many humanitarian minded people do wish to help, and a post-disaster study program may provide the necessary resources.
The College of Advancing and Professional Studies at the University of Massachusetts in Boston offers an online 18 credit Graduate Certificate in Global Post-Disaster Studies.
There are nine required courses and nine electives which cover topics including the Social Vulnerability Approach to Disasters, Migrants and Refugees, Human Dignity/Human Rights, Sustainable Post-Disaster Reconstruction, and Survival Skills for the 21st Century.
Most students will finish the program in two to four semesters and will leave with a better understanding of the personal and global effects that any disaster can place on people.
7. University of Massachusetts (Boston, MA)
Part of the University of Massachusetts is the online division known as UMass Online. The University itself was founded in 1863 and has been recognized as the number one public institution for higher education in New England by Times Higher Education.
The school and all of its classes, including the online sessions, have been accredited by the New England Association of Schools and Colleges.
The Certificate Program in Security Management and Homeland Security is offered by the School of Criminology and Justice Studies in conjunction with the Division of Online and Continuing Education.
There are four required courses: Introduction to Homeland Security, Emergency Management, Security Management, and Introduction to Information Security. There are also two electives covering general introductory material.
All credits may be counted towards the Bachelor of Science in Emergency Management. The Bachelor's degree, which may also be taken entirely online, requires 120 total credits for graduation and provides a more detailed and comprehensive study.
8. Texas A&M University (College Station, TX)
At Texas A&M students may choose from four specialty topics within their Online Graduate Certificate in Homeland Security: Border Security, Critical Infrastructure Protection, Emergency Management and Crisis Preparedness, or National Security Policy and Management. There is an overall emphasis on National Security in all of the classes.
Due to the unique structure of the Certificate program, students will have ample opportunity to specialize as they wish with only one required class and four electives. In total, 15 credits are required for the completion of the program.
The classes are offered through Texas A&M's Bush School of Government and Public Service which has been accredited by the Commission on Colleges of the Southern Association of Colleges and Schools.
Affiliated with the Bush school is the Integrative Center for Homeland Security. This umbrella organization was established in 2002 as a "coordinator for all homeland security activities" and is an excellent recourse for students in the Certificate program.
9. Pace University (New York City, NY)
Located just four blocks from Ground Zero of the September 11, 2001 attacks, Pace University has a more direct and personal experience with the need for Homeland Security than many others.
In fact, Pace University lost four students, more than 40 alumni, and the entire 55th floor in the North Tower as a direct result of this breach in our Nation's defenses.
As a result of this tragedy, in part at least, Pace University developed the Master's in Management for Public Safety and Homeland Security Professionals in partnership with the Center for Homeland Defense and Security. The degree requires 33-36 credits with a mandatory Master's project and an optional thesis.
Courses may include topics such as Public Sector Management, U.S. Constitution and Ethical Issues, Comparative Governments, and Public Health for HS Leaders. Geared towards professionals already in the field, this graduate degree will provide cutting edge strategies using existing resources to help prevent further tragedies.
10. Florida Institute of Technology (Melbourne, FL)
Catering to the working profession who wishes to advance in his or her career, the Florida Institute of Technology was founded in 1958.
Accredited by the Southern Association of Colleges and Schools Commission on Colleges, this hands on institute for higher education prides itself on the quality of both online and in classroom material presented by experienced professors.
The online Bachelor of Arts in Criminal Justice with concentration in Homeland Security is no exception. Students are required to take a total of 121 credits, six of which may go towards free electives.
Class topics may include Substantive Criminal Law, Applied Research Methods in Criminal Justice and Homeland Security, Integrated Theories of Crime, Domestic Terrorism, and Intelligence Analysis, with each class running for eight weeks.
Upon graduation students may feel confident in their comprehension of law enforcement, corrections and criminal justice, and identifying security risks, among other abilities.
11. Mercyhurst University, Institute for Intelligence Studies (Erie, PA)
The Sisters of Mercy founded Mercyhurst University in 1926. This four-year, Catholic institution for higher education is home to over 3,000 undergraduate and graduate students.
Accredited by the Pennsylvania Department of Education, among other institutions, Mercyhurst offers more than 50 undergraduate majors with 67 concentrations and eight graduate degrees.
Located on the University campus is the Ridge College of Intelligence Studies and Applied Sciences. Founded in 2004 and named after Tom Ridge, the first Secretary of Homeland Security, Ridge College serves as the University's Center of Excellence for online learning.
Offering both undergraduate and graduate level Intelligence study programs, the Bachelor of Arts in Intelligence Studies is particularly unique and multidisciplinary in its scope.
Students will take a liberal arts core curriculum with national and international studies. This program also involves intelligence-related courses and a foreign language or computer science requirement. The Bachelor's program is the most comprehensive, and leads nicely into the online Master's degree in Applied Intelligence.
12. California State University, Fresno (Fresno, CA)
Located in the fifth largest city in the state and only 58 miles from Yosemite National Park, California State University in Fresno has a unique perspective on the need for Homeland Security.
From petty thefts to the threat of natural disasters common to natural parks, proactive security measures are a constant concern. Offered through the Department of Criminology, California State provides a 12 unit, or four course, graduate certificate program in Homeland Security.
The required four course sequence currently addresses the following topics: Essentials of Homeland Security, Radical Ideologies, Intelligence Theory, and Border and Homeland Security. An excellent resource for the students in this Certificate program is the Joint Center on Violence and Victim Studies.
This inter-university consortium offers professional development, training, and research and analysis for students in California State University, Fresno, Washburn University, and the University of New Haven.
13. Liberty University (Lynchburg, VA)
Liberty University has established itself as arguably the best school for online education from a Christian perspective. As such, all of the professors are well acquainted with the pros and cons of distance learning and are able to help their students navigate the unique challenges to online education.
The Bachelors of Science in Criminal Justice with a concentration in Homeland Security requires a total of 120 credit hours for graduation. Courses may include topics such as Juvenile Justice, Incident Command System, Constitutional Criminal Procedure, Terrorism, and Behavioral Dimensions of Disaster.
Law enforcement officials who have completed a police academy program or students who have certain forms of military experience may be eligible to earn credit hours towards the completion of this degree. Upon graduation, students will feel confident in their abilities to assess a potential disaster, formulate strategic prevention maneuvers, and implement practical methodologies effectively.
14. Purdue University Global (West Lafayette, IN)
Through Purdue University Global, students can earn their degree from the prestigious Purdue University System - completely online. Designed for working adults, Purdue University Global provides students with a personalized online experience. Purdue University Global offers traditional and competency-based program options, so students can earn course credit for professional and military training and earn their degree faster.
Purdue University Global offers 180 programs of study, including those at the associate, bachelor, master and doctoral degree levels. With a career-focused curriculum built on industry trends, students gain skills needed for successful careers. At Purdue University Global, students can earn two degrees in homeland security - a Master of Science in Homeland Security and Emergency Management as well as a Bachelor of Science in Criminal Justice with a Homeland Security concentration.
The 55-credit online Master's in Homeland Security and Emergency Management degree program focuses on the political, legal, social, economic and business aspects of the security industry. Students analyze current research and trends, apply leadership principles, and evaluate ethical and social implications of decisions made to protect people and property. Students take courses in Crisis and Emergency Management Fundamentals; Risk, Vulnerability, and Capability Assessment Methods; and Planning and Operations in Crisis and Emergency Management, among others.
The 180-credit online Bachelor's in Criminal Justice degree provides students with a broad liberal arts education and a solid criminal justice foundation. Students complete core courses in law enforcement, crime scene investigation, forensic psychology, and more.
Designed for military personnel, business people, and criminal justice professionals, the Homeland Security concentration examines the roots of terrorism, crisis negotiation, response methods to weapons of mass destruction, and conflict resolution.
The Higher Learning Commission provides The Purdue University System with accreditation.
15. Saint Leo University (Saint Leo, FL)
Recognized as the oldest Catholic institution for higher education in the state of Florida, Saint Leo University was founded in 1889 and has been offering online and distance education to students since the 1990's.
Saint Leo's has also had the distinction of being one of the leading military friendly colleges in the nation with nearly four decades of experience in educating criminal justice personnel.
In keeping with its Catholic roots, all courses are taught from a conservative perspective with "a steadfast moral consciousness that recognizes the dignity, value, and gifts of all people". This includes the Bachelor of Arts in Criminal Justice program with the concentration in Homeland Security.
Possible course topics include The Modern Middle East, Legal Issues in Counter-Terrorism, Local Responses to Terrorism, and Exploitable Weaknesses in Terrorist Organizations. Students must complete 120 total credits before graduation.
16. American Military University (Charles town, WV)
As one might infer by the name of the school, the American Military University has been a premier educator of U.S. military personnel since its founding in 1991.
In addition to providing flexible distance learning classes beneficial to soldiers overseas, the American Military University also ensures that its entire curriculum meets the industry standards of the U.S. Department of Homeland Security. This includes more than 200 undergraduate and graduate programs. Classes have monthly start dates, and typically run eight to 16 weeks in length.
Additionally, the school maintains accreditation from the Higher Learning Commission. Being in line with the standards of the Department of Homeland Security, the Bachelor's of Art in Homeland Security takes a broader, more contemporary perspective.
Students will explore issues related to intergovernmental relations, the various phases of recovery related to a national security incident, and will make a detailed study of the U.S. homeland security strategy. Many professors bring first-hand, expert knowledge to the online discussions allowing the students to gain practical knowledge.
17. Colorado Technical University (Colorado Springs, CO)
Colorado Tech focuses on three major areas of study in its curriculum: Business, Management, and Technology. In each discipline students may apply at the Bachelor's, Master's, or Doctoral level. The majority of Colorado Tech's students, approximately 92 percent, are enrolled fully online.
For students interested in protecting our nations 300 plus million citizens, Colorado Tech offers a comprehensive Bachelor of Science in Criminal Justice with concentration in Homeland Security and Emergency Management.
This program was developed with assistance from the Center for Homeland Defense and Security. A total of 182 credits are required for graduation with each class ranging from 4 to 4.5 credits.
Core course material may cover topics such as the Psychology of Fear, Management and Terrorism, Counterintelligence, Local Emergency Management and Civil Preparedness, and Evaluating Risk in Critical Infrastructure.
After being equipped with this broad, interdisciplinary training, students will be able to pursue either further academic study or professional application.
18. Eastern Kentucky University (Richmond, KY)
Eastern Kentucky University has been educating students since 1874. All of its classes are accredited by the Southern Association of Colleges and Schools - Commission on Colleges. EKU currently offers over 40 undergraduate and graduate degrees in an online format.
In 2007 EKU established the first Bachelor's degree in Homeland Security. The focus of the program includes Critical Infrastructure Protection, Intelligence Sharing and Analysis, and Disaster Preparedness and Response. A total of 120 credits must be completed for graduation.
Other online Homeland Security programs include the Master's in Safety/Security and Emergency Management with a concentration in Homeland Security which can be completed in as little as two years, the Graduate Certificate in Homeland Security, and the Graduate Certificate in Intelligence and National Security.
Both certificate programs can be completed in less than one year. Examples of class topics in the Master's program include: Critical Infrastructure Protection, Intelligence for Homeland Security, and Hazards and Threats to Homeland Security. Internships and career development opportunities are also available.
19. Northcentral University (Scottsdale, AZ)
Founded in 1996, Northcentral University is a for-profit institution of higher education that has been identified as a Doctoral Research University by the Carnegie Classification of Institutions of Higher Education.
Though the school focuses on only a few areas of study, those being Business and Technology Management, Education, Marriage and Family Therapy, and Psychology, students may apply to either the Bachelor's, Master's, Specialist, or Doctoral levels in each field.
The Masters of Business Administration program offers a further concentration in Homeland Security. For graduation, students must complete 10 courses, the equivalent to a total of 30 credit hours. All students must participate in 15 credits of foundation courses, with the other 15 credits being dedicated to the chosen specialization.
On average the program will take 16 months to complete. This program is geared towards helping the professional already in the field to advance within his or her career, or to prepare the individual for further doctoral studies.
20. Grantham University (Lenexa, KS)
Originally founded as a Radio Licensing School in 1951, Grantham University has made great strides towards advancing its educational impact.
Currently the institution is comprised of four schools: the College of Arts and Sciences, the School of Nursing and Allied Health, the College of Engineering and Computer Science, and the Mark Skousen School of Business.
There are more than 40 online degrees and certificate programs offered through the various schools, all of which have been accredited by the Distance Education Accrediting Commission. Grantham's online Bachelor of Science degree in Criminal Justice with the Homeland Security specialization is a comprehensive 121 credit program.
Course topics may include White Collar Crime, Principles of Terrorism, Border and Coastal Security, Elements and Issues in Counter-Terrorism, and Emergency Planning. Students typically take 38 months to complete this degree. Courses begin weekly.
21. Anna Maria College (Paxton, MA)
The Sisters of Saint Anne religious order founded the Anna Maria College in 1946 as a private, coeducational Catholic institution for higher education.
The College is currently comprised of six schools: the School of Education, the School of Fire and Health Sciences, the School of Education, the School of Visual and Performing Arts, the School of Humanities, and the School of Justice and Social Sciences.
There are 35 undergraduate and 21 graduate/continuing education programs available. The online Master of Public Administration degree with a Homeland Security specialization requires 12 courses for completion.
There is a Public Administration core curriculum and four Homeland Security classes. These include topics such as the Foundations of Homeland Security, International Threat and Policy Analysis, and Partnership for Homeland Security.
Students who already have managerial experience of four or more years may be eligible for a Mid-Career Track which allows students to complete the degree in 10 courses instead of the usual 12.
In place of the Homeland Security specialization students may opt to take a Criminal Justice concentration. The required Public Administration core and total number of courses would remain the same.
22. East Carolina University (Greenville, NC)
East Carolina University was established in 1907 as a teacher training institution. Now the third largest University in the state, ECU is comprised of 12 schools and colleges with an enrollment of nearly 29,000 students.
There are 88 Bachelor's degrees, 72 Master's degrees, and 17 Doctoral programs available. For students interested in graduate level Security studies, ECU offers two programs, the Master of Science in Security Studies or the Graduate Certificate.
The Masters of Science requires students to complete 36 semester hours for graduation. There are five core courses, an internship, and four courses of specialization. Areas of specialization include international security, homeland security policy, science and technology security, and environmental health and occupational safety.
The Graduate Certificate is a more generalized 15 hour non-degree program. Students are not required to be accepted into the Master's program to complete the Graduate Certificate. Additionally, there is an 18 semester hour undergraduate minor in Security Studies available.
23. Walden University (Minneapolis, MN)
Accredited by the Higher Learning Commission, Walden University was founded in 1970, and today is comprised of five academic colleges.
Offering a variety of courses in Criminal Justice and Homeland Security Policy, the National Security Agency and the Department of Homeland Security has recognized Walden University as a National Center of Academic Excellence in Cyber Defense Education.
At the Bachelor's level, concentration options include Computer Information Systems and Security, Crime and Criminals, Criminal Justice Management and Administration, Homeland Security, and Human Services for Criminal Justice. Students in these programs may have the opportunity to experience lifelike, computer-generated scenarios from crime scenes.
Under Homeland Security, students will explore topics such as weapons of mass destruction and biological and chemical threats and disasters, border patrol, local and regional first response personnel, and emergency relief agencies. A total of 181 quarter credits are required for graduation. Master's and Doctoral level studies are also available.
24. Saint Joseph's University (Philadelphia, PA)
Recognized as the seventh oldest Jesuit institution for higher education in the United States, Saint Joseph's is a private, Roman Catholic University which was founded in 1851.
With more than 60 undergraduate majors, 53 graduate programs, 12 special study options, and 28 study abroad programs, Saint Joseph's has a variety of educational tracks to choose. The Master of Science in Homeland Security program requires seven core courses and four electives.
Class topics may include Police Executive Management, Terrorism: Threats and Strategies, Emergency Medical Services Management, Environmental Law and Enforcement, and Fire Department Organization and Management. Professors are thorough, and able to provide a comprehensive perspective from their own professional experience in the field.
Students also have the option of a Master of Science in Criminal Justice program, which offers a specialization in Homeland Security, that is taken online. This degree requires 30 credits for completion. Other related programs include the Post Bachelor's and Post Master's Public Safety Management Graduate Certificates.
25. American InterContinental University (Schaumburg, IL)
Founded in 1970, this for-profit institution for higher education has been offering online education since 2001. The school enrolls students for Associate through Master's level study, with open admission throughout the year.
All courses have been accredited by the Higher Learning Commission of the North Central Association.
The Bachelor of Science in Criminal Justice with a specialization in Homeland Security and Crisis Management is a 36 month program which requires 180 total credits for graduation.
American InterContinental has weighted the majority of its courses at 4.5 credits, instead of the traditional 3 credits.
Out of the 180 credits, 36 will focus on the Homeland Security concentration.
Course material may include Inter-agency Collaboration and Homeland Security, Stress and Crisis Management, Psychological Dimensions of Terrorism, and Communication and Crisis Planning.
Professors are experienced both in the field and with online teaching, giving student's confidence in the quality and comprehensive nature of the degree program.
26. Herzing University (Milwaukee, WI)
Since establishing itself as a computer programming school in 1965, Herzing University has grown into a career-focused institution for higher education. Herzing now offers Associate's, Bachelor's, and Master's studies in a variety of fields. This non-profit school focuses on practical application in areas such as Business, Healthcare, Legal Studies, and Public Safety.
All programs, including the Online Division (which was launched in 2003), have been accredited by the Higher Learning Commission. When it comes to Homeland Security, Herzing University offers two comprehensive opportunities: the Bachelor's of Science in Homeland Security and Public Safety, or the Bachelor's of Science in Criminal Justice with a concentration in Homeland Security.
Both degrees require a total of 122 credits for completion, which is expected to take approximately 36 months. Courses may include Law Enforcement Security, Juvenile Justice, Domestic and International Terrorism, and Critical Incident Stress Management.
For students unable to commit to such extended studies, Herzing also offers a shorter Homeland Security Associate's degree in Criminal Justice and Legal Homeland Security.
More resources:
Ranking Guidelines
As usual at Successful Student, these schools were ranked with the student in mind, and factor in their variety of degrees and coursework, relevance to Homeland Security careers, accreditation, and academic reputation.