The Fastest Criminal Justice Degree Online - Bachelor's Programs

| Rank | School | Location |
| --- | --- | --- |
| 1 | Southern New Hampshire University | Manchester, New Hampshire |
| 2 | Arizona State University | Scottsdale, Arizona |
| 3 | Purdue University Global | West Lafayette, Indiana |
| 4 | Liberty University | Lynchburg, Virginia |
| 5 | Grand Canyon University | Phoenix, Arizona |
| 6 | Anderson University | Anderson, South Carolina |
| 7 | King University | Bristol, Tennessee |
| 8 | Lamar University | Beaumont, Texas |
| 9 | Ashland University | Ashland, Ohio |
| 10 | American Public University | Charles Town, West Virginia |
Are you researching online bachelor's or associate degree or programs in Criminal Justice that can be finished quickly? We have researched the fastest criminal justice degrees online, which can potentially fast-track your education to potentially enter the workforce sooner. In this list of schools offering fast online bachelor degree options, we show the important aspects of their programs.
Many universities offer online bachelor's degrees in criminal justice, but the fastest program will depend on factors such as the student's pace, transfer credits, and course load. Some universities offer accelerated programs that allow students to complete their degree in as little as 18 months.
Online students can often accelerate their degree by taking advantage of credit transfer policies. Many universities allow students to transfer credits from previous college courses or work experience, which can shorten the time it takes to complete a degree.
Students can peruse these accelerated programs to begin the first step in their journey toward their education. Some programs offer specializations, accept transfer credits and give credit for prior learning.
The Fastest Criminal Justice Degree Online - Bachelor's Programs
There are numerous top-notch accelerated programs available, offering unique features and specializations. Examples of such programs include the following.
Southern New Hampshire University
Manchester, New Hampshire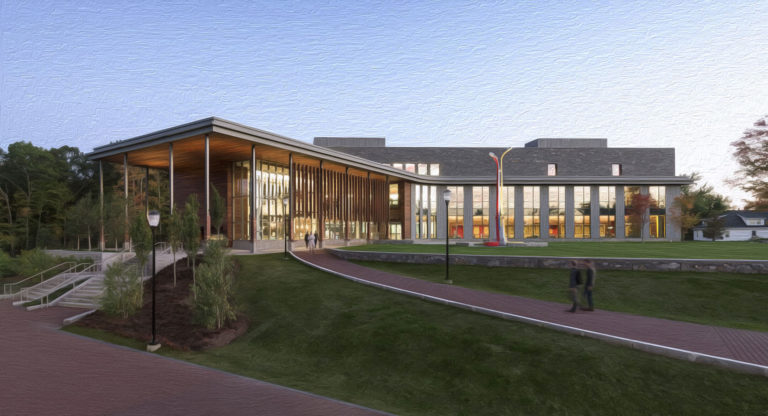 Southern New Hampshire University's Bachelor of Science (BS) in Criminal Justice degree program can be completed in 18 months.
Students can tailor their degree with several specialization options:
Corrections
Cybercrime
Homeland Security and Counterterrorism
Human Services and Advocacy
Police Administration and Operations
Security Management
Substance Abuse
SHNU offers a tiered membership-based program that lets students takes as many general education classes within a defined period of time, for flat rate fees. This can allow students to complete their programs in a vastly shorter timeframe.
The university also offers low tuition rates and hasn't raised its tuition since 2012.
Arizona State University
Scottsdale, Arizona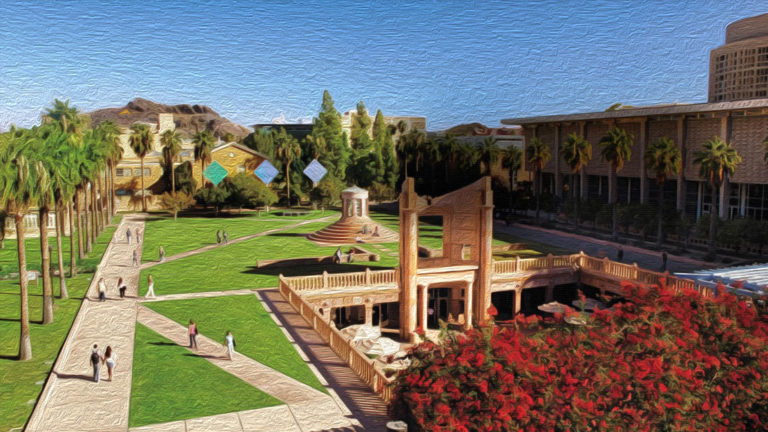 The BS in Criminology and Criminal Justice delves into legal aspects of the the causes of crime, the functions of criminal justice agencies in crime control, and the repercussions of criminal activities.
Through a multi-disciplinary approach, students explore criminal offenses from diverse perspectives, including sociological, psychological, biological, and economic explanations for individual criminal behavior. They also study variations in crime rates across different locations and time periods.
With accelerated degree options -- including a 3-year track -- students can fast-track their studies.
ASU's accelerated plus master's degree program, with specializations in Crime Analysis, Criminal Justice, and Criminology and Criminal Justice, allows students to earn both their bachelor's and master's degrees in as little as five years.
Purdue University Global
West Lafayette, Indiana
Purdue Global's ExcelTrack bachelor's degree program in criminal justice offers an affordable and competency-based learning approach. Students efficiently progress through the material they already understand, allowing them to concentrate solely on acquiring new, pertinent skills and knowledge.
Tailored for those who possess a high level of self-discipline and motivation, along with a solid foundation in professional criminal justice or law enforcement, ExcelTrack places a strong emphasis on real-world career experiences.
Liberty University
Lynchburg, Virginia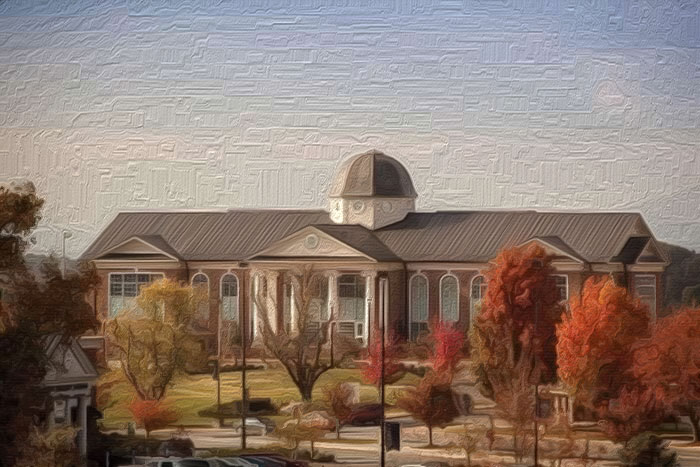 With 8-week courses and eight start dates each year, Liberty University gives students flexibility to earn their BS in Criminal Justice quicker and on their schedule.
Liberty University's curriculum helps graduates tackle real-world issues from a biblical worldview, which includes criminal justice ethics.
Liberty hasn't increased tuition in eight years and offers a tuition discount for first responders, making it an affordable choice for students who want to work in this field.
Accreditation is granted by the Southern Association of Colleges and Schools Commission on Colleges.
Grand Canyon University
Phoenix, Arizona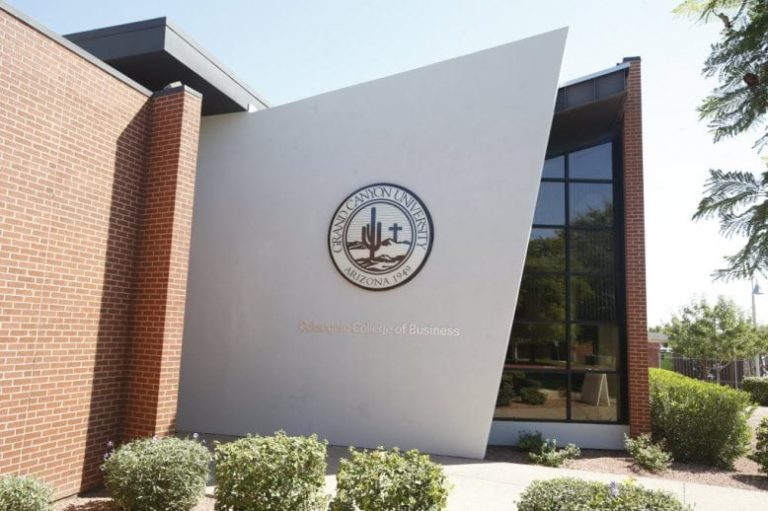 The interdisciplinary BS in Justice Studies offers a comprehensive look at all aspects of the law, and how the law affects people and communities -- all through a Christian worldview.
Through 8-week courses, students gain a grounding in statutory law, constitutional law, and case law interpretation, as well as 21st century issues such as cybercrime and strategic policing.
Anderson University
Anderson, South Carolina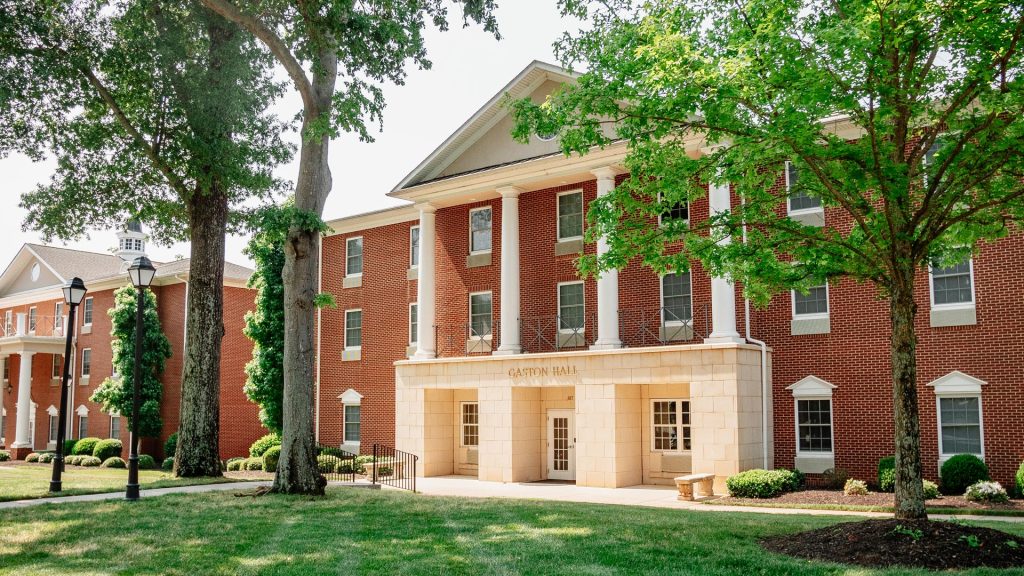 Designed to prepare graduates for positions with government agencies and in private security, the online Bachelor of Arts in Criminal Justice provides a foundational and fundamental understanding of various aspects of the system and its component parts.
The online curriculum allows students to take as many as four courses in one seven-week term to complete the requirements quicker. And, if they complete two Flex courses within five weeks, the university allows students to add up to two more for free.
King University
Bristol, Tennessee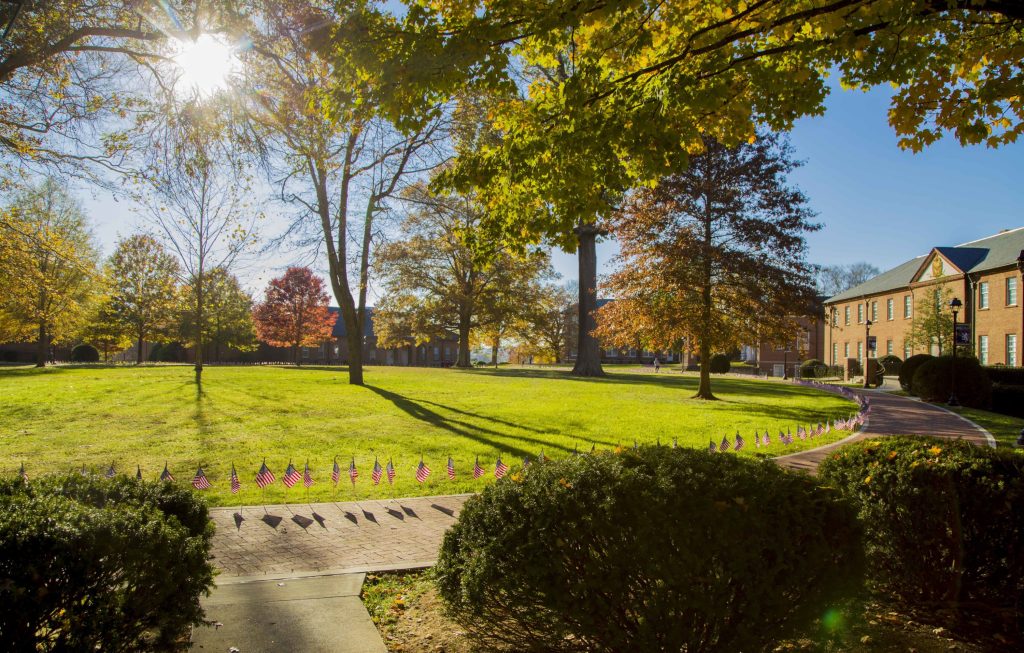 King University's Bachelor's in Criminal Justice and Criminology combines theory, advanced research methods, and policy with a focus on change and growth within our current justice system.
With a flexible, online curriculum, students can complete major coursework in 16 months.
Lamar University
Beaumont, Texas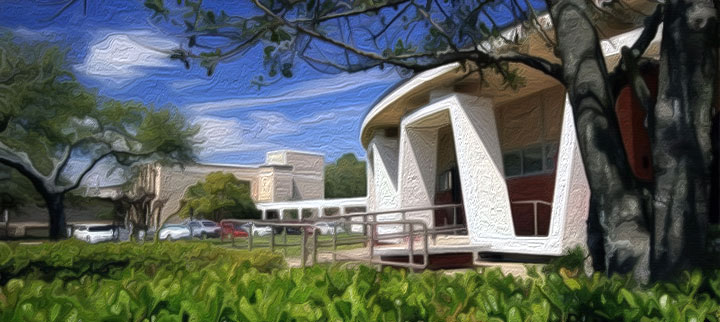 Lamar University's online BS in Criminal Justice degree completion program features multiple start dates and efficient course timing, enabling students to fast-track their degree.
With multiple internship opportunities and credit for professional experience, the program is ideal for current and future criminal justice practitioners.
Ashland University
Ashland, Ohio
The fully online, flexible Bachelor of Science in Criminal Justice prepares graduates for careers in probation and parole, corrections, forensics, security and cybersecurity.
With courses that start every 8 weeks, credit for life experience and a generous credit-transfer policy, Ashland enables students to earn their degree faster.
American Public University
Charles Town, West Virginia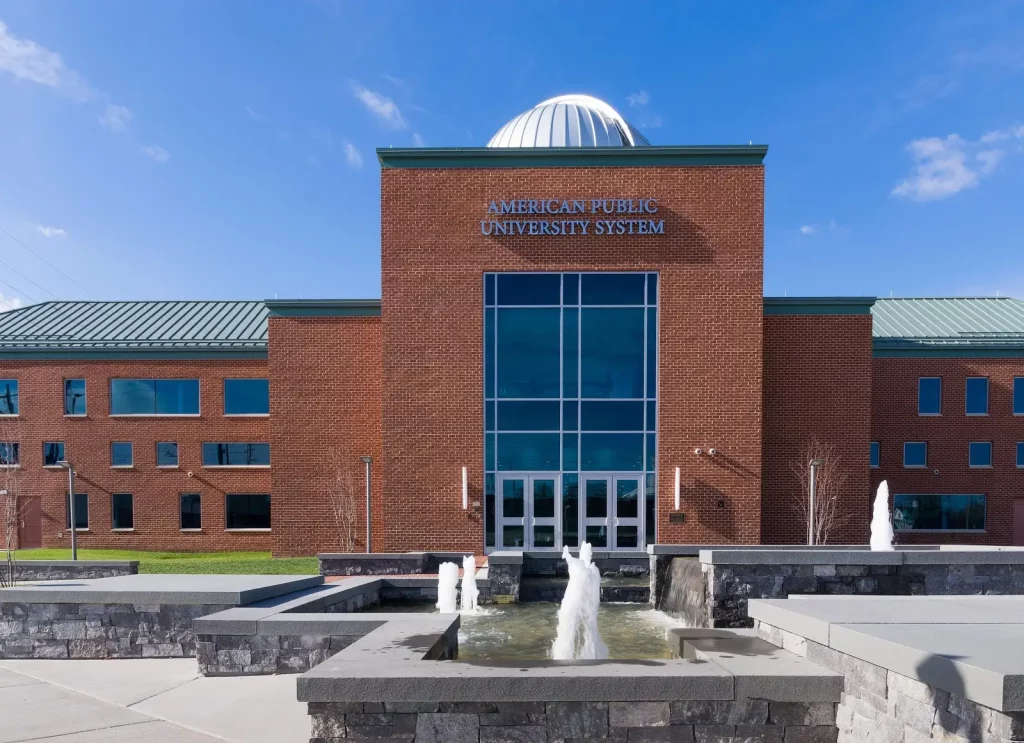 American Public University operates the American Military University.
American Military University's BS in Criminal Justice enables students to explore the latest challenges confronting law enforcement, such as cybercrime, computer forensics, and wireless network and device investigation.
This Criminal Justice degree advances knowledge in the scientific study of digital forensics and crime scene investigation (CSI) theory, providing an in-depth analysis of evidence presented in the criminal justice system.
AMU also offers monthly start dates and free e-books for all undergraduates.
Program Features and Specializations
There are many specialization options from which to choose in an online program. These can include:
Juvenile Justice
Law Enforcement
Homeland Security
Crime Scene Investigation
Cyber Security
Public Safety
Crime Prevention
Forensic Science
Forensic Psychology
Justice Studies
Criminology
Graduates can potentially work in a variety of different jobs given the variety of specializations. This could including working for the court system or legal system, federal or local government, entering the police academy, or working in other criminal procedures and capacities.
The best online college degree in criminal justice depends on the one that fits with a student's education and career ambitions.
Some of these online criminal justice degrees stand out for their impressive features and specializations, including their willingness to award credit for prior learning and generous credit-transfer policies.
What are the benefits of getting a fast online bachelor's degree in Criminal Justice?
An accelerated online criminal justice degree has several benefits, such as
Flexible Learning Environment: Study at your own pace and convenient time. This is particularly beneficial for those already working in the field or managing other life commitments.
Cost-Effective: Accelerated degree programs tend to be less expensive than in-person traditional programs.
Transfer Credits and Prior Learning Credits: Many programs recognize prior training, military service or work experience as credit. This can make it quicker and less costly to earn a degree. There are degree completion programs that take transfer credits towards the total needed to graduate.
Understanding Accelerated Criminal Justice Degree Programs
Accelerated criminal justice degree programs allow students to complete the same material and requirements in a shorter amount of time, allowing you to enter the career path more quickly. These programs condense traditional 14- to 16-week sessions into seven- or eight-week sessions, enabling you to complete the standard 120 credits fewer.
When selecting an accelerated online criminal justice program, it's essential to consider factors such as program format, delivery methods, elective courses, and scheduling demands.
Benefits of Pursuing an Accelerated Criminal Justice Degree Online
One of the biggest advantages of pursuing an accelerated criminal justice degree online is the flexibility it offers. Asynchronous delivery methods allow you to access course materials and complete assignments on your own time. While synchronous delivery methods provide real-time interaction with peers and instructors, fostering a sense of community and collaboration.
Online accelerated criminal justice programs offer the benefit of faster completion times. By taking more courses in a shorter period, graduates can complete a degree and potentially enter the workforce sooner.
Essential Skills for Success in an Accelerated Criminal Justice Program
Critical thinking and problem-solving are crucial for understanding complex theory and applying it to real-world situations. Effective and ethical decision-making is also vital for navigating the challenges and dilemmas you may encounter in the field.
Time management and self-discipline are key.
Strong communication skills also are necessary for collaborating with peers, engaging with instructors, and ultimately succeeding in your chosen criminal justice career.
Potential Career Opportunities with an Accelerated Criminal Justice Degree
An accelerated criminal justice degree can open the door to a wide range of exciting career opportunities in law enforcement, corrections, public safety, and private security. Career options include:
Police officer
Detective
Paralegal
Parole officer
Federal law enforcement agent
Criminal investigator
Forensic science technician
The potential income growth for these careers is also promising. According to the Bureau of Labor Statistics, the median annual salary for law enforcement careers:
Police and Detectives: $66,020
Forensic Science Technicians: $61,930
Paralegals or Legal Assistants: $56,230
Criminal Investigators is $83,640
Overall employment of police and detectives is projected to grow 3 percent from 2021 to 2031 (projected growth is not actual job growth, which can only be known in hindsight), according to the Bureau of Labor Statistics. The minimum degree required is often a BS in Criminal Justice or related degree. The Bureau of Labor Statistics doesn't guarantee actual job growth.
Financing An Accelerated Criminal Justice Degree
Scholarships, grants, federal financial aid, and tuition assistance programs can help alleviate the financial burden of education.
Another way to lower tuition costs is by taking advantage of opportunities to earn credits through prior learning or exams. The College Level Examination Program (CLEP) allows you to earn up to 30 credits by passing exams at a fraction of the cost of traditional college courses. Some programs award credit for prior training, work experience, or military service.
Accreditation and Quality Assurance
Accreditation is a crucial factor to consider when selecting an accelerated criminal justice degree program. It ensures that the program meets standards of quality and is recognized by employers, professional organizations, and other institutions of higher learning. Institutional and programmatic accreditation are important indicators of a program's quality and reputation.
Several prestigious universities offer accredited online criminal justice degree programs. The Academy of Criminal Justice Sciences is a prestigious accrediting agency in the criminal justice field. It currently only accredits 15 programs worldwide.
Balancing Work, Life, and Education in an Accelerated Program Online
Successfully balancing work, life, and education while pursuing an accelerated criminal justice degree can be challenging. Setting goals, creating a schedule, and taking regular breaks can help you manage your time efficiently and maintain focus on your studies.
Here are some strategies to help you navigate the challenges and stay on track toward your goals.
Reach out to academic advisors for guidance and support.
Use online tutorials and resources to enhance your learning.
Engage with student support services for additional assistance and resources.
Frequently Asked Questions
Are online criminal justice degree programs as respected as traditional on-campus programs?
Online criminal justice degree programs are just as respected and recognized as traditional on-campus programs, provided they are accredited.
Accreditation is an important factor to consider when choosing a degree program, as it ensures that the program meets certain standards of quality. It also ensures that the degree will be recognized by employers and other institutions.
What career opportunities are available in the criminal justice system?
With an accelerated criminal justice degree, graduates can explore a wide variety of career paths, ranging from law enforcement to private security and federal investigations.
These career paths offer a range of opportunities, from working in a courtroom to conducting investigations. With the right degree, graduates can find a job as criminal justice professionals that fits their interests and skills.
Will a Bachelor's in Criminal Justice prepare me for a career in criminal law?
While a degree in criminology or criminal justice can provide a strong foundation of the system and its operations, it is important to understand that these degrees typically do not directly prepare you for a career in criminal law as a lawyer or attorney. To pursue a career in criminal law, you generally need to follow a different educational path, such as political science or pre-law.
What factors should I consider when selecting an accelerated criminal justice program?
When selecting a program, be sure to evaluate the career path it supports, the concentration offered, hands-on learning opportunities available, as well as its accreditation and reputation.
Take the time to research the program and its faculty, and make sure it aligns with your career goals. Consider the cost of the program, the length of time it will take to complete, and the job prospects upon graduation.
What are the requirements for a fast online bachelor's degree in Criminal Justice?
In order to earn an accelerated online bachelor's degree in Criminal Justice, students need to meet several prerequisites. These requirements may vary from one institution to another; however, some fundamental prerequisites remain the same across the board.
Basic admission requirements can include:
High School Diploma or Equivalent: As an initial eligibility criterion, most universities mandate that students must have a high school diploma or an equivalent qualification like a GED.
SAT or ACT Scores: Although some colleges have moved towards admissions that don't require SAT or ACT scores, many still do require SAT or ACT scores.
Minimum GPA: A minimum Grade Point Average (GPA) is often required, with the range typically around 2.0-3.0 on a 4.0 scale.
Many institutions may have additional requirements, such as:
A personal essay or statement of purpose
Letters of recommendation
A resume or CV detailing relevant work experience
An interview with the admissions committee
How long does it take to complete a fast online bachelor's degree in Criminal Justice?
The duration to complete a fast online program can vary significantly, depending on several factors. A traditional on-campus bachelor's in criminal justice usually takes around four years of full-time study. However, fast online programs provide students with the flexibility to complete their degree in a much shorter timeframe.
Factors influencing completion time:
Program Structure: Schools may offer an accelerated format that allows students to take more courses in a shorter period. On the other hand, some programs may be self-paced, letting students complete courses at their own speed.
Prior credits: For students who have already earned college credits, including those from a community college, these can be transferred to their bachelor's degree, reducing the time required to graduate.
Course load: Students who can handle a more substantial course load per term can graduate sooner than those who take fewer courses per term.
More resources: