Fast online degrees are accredited programs offered by colleges and universities that can be completed in a shorter time frame than traditional degrees. Imagine earning a college degree in a faster amount of time, while also enjoying the flexibility of education online.
This online approach can mean balancing work and other obligations. There are degree programs that can obtained in a quicker timeframe than a traditional four year span for a bachelor's degree online. We explore the rise of these fast programs, their benefits, and the top colleges offering fast degree programs online.
It is possible to advance your education quickly. This ranking concentrates on online bachelor's degrees that can be obtained in a shortened time frame, as compared to the usual four-year span.
According to Inside HigherEd, certain colleges and academics are considering changing the format of a bachelor degree by reducing the 120 credits required down to 90 - 100, thereby reducing the timeframe from four years to three.
When finding a college and degree, prospective students should consider factors such as school accreditation and the course load involved. Accelerated programs might condense the course load in order to shorten the time to graduate. This may mean a heavier course workload.
Financial aid opportunities and support services are available within accelerated programs.
Pursuing a fast degree online is increasingly becoming the degree type of choice for busy high school graduates, professionals, and parents who desire to further their education online in a timely way. More colleges and universities are increasing the pace at which online students can finish their degrees, and offering more accelerated degree programs in more subjects.
From understanding what fast degree options exist, to exploring the best online school options that offer online classes in the United States, this guide is designed for students to navigate accelerated degrees online.
The Best Accredited Colleges with Fast Online Degrees
Universities offer many online bachelor's programs that can be taken at an accelerated pace.
Southern New Hampshire University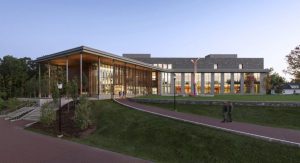 Some of the fastest degrees online are offered by Southern New Hampshire University (SNHU). SNHU is a non-profit university, and offers a variety of online bachelor's degree programs that can be completed in as little as 2 years.
Here are some ways to increase the pace for getting a bachelor degree online at Southern New Hampshire University.
Transfer credits
Take exams for class credits. If you already know thew material, take an exam and get credit for your existing knowledge.
Military experience is potentially acceptable as class credits.
Take general education course through Sophia Learning. Sophia Learning offers a membership plan for students to take and finish courses for credit at SNHU, for a flat membership rate and within a period of time. Once one course is finished, students can go on to another one, and so on, and take as many classes within the allotted timeframe as the membership tier dictates. For example, students can take one or two classes for $99 at the minimum tier for one month, or as many classes as they can finish in 12 months for $599.
Certifications, such as professional certifications at Amazon Web Services or Google, can potentially be converted to college credit.
Get class credit for Law Enforcement training. SNHU accepts credit from recognized law enforcement training agencies, such as the FBI National Academy and Federal Law Enforcement Training Centers.
If you have already taken some classes at another institution, and if they don't naturally fit together into any existing major, you can transfer the credits towards an online Bachelor's degree in General Studies.
Short, 8 week term lengths, which means finishing faster.
The online bachelor's programs at SNHU cover a wide range of fields. These include bachelor's degrees in accounting, business administration, communication, general education, criminal justice, healthcare administration, human resources, information technology, marketing, psychology, and more.
The courses in these programs are delivered entirely online, allowing students to study at their own pace and on their own schedule. The online platform is interactive, with access to virtual classrooms, discussion forums, and online resources.
SNHU's online bachelor's programs are accredited by the New England Commission of Higher Education (NECHE). Many graduates of SNHU have gone on to careers in their respective fields.
If you are interested in pursuing a bachelor's degree online fast at SNHU, you can apply online and start your program at one of the four start dates throughout the year. SNHU has the same tuition since 2012. They also offer financial aid options, including scholarships, grants, and loans, to help make education more affordable.
Indiana Wesleyan University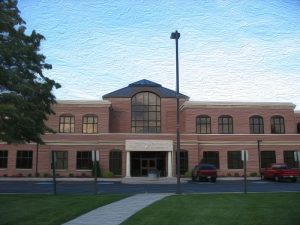 Indiana Wesleyan university offers bachelor's, master's, and certificate programs. They offer a three year bachelor's. The online bachelor's can be an accelerated degree option by transferring in up to 75% of the degree, taking summer classes and exceeding full-time class loads.
Indiana Wesleyan University offers online bachelor's degree options in fields such as business, education, nursing, and psychology. These programs can take three years to complete, depending on the specific program and the student's pace.
To be eligible for an accelerated online bachelor's degree program at IWU, students must meet the same admissions requirements as students on the traditional track. Given that students can commit to a large course load and work through the summer, the program can be managed in three years. IWU's bachelor's degree programs online can be a great option for students who want to graduate quickly.
Western Governors University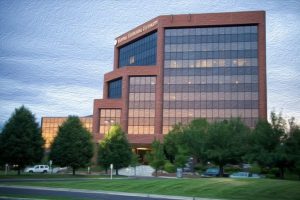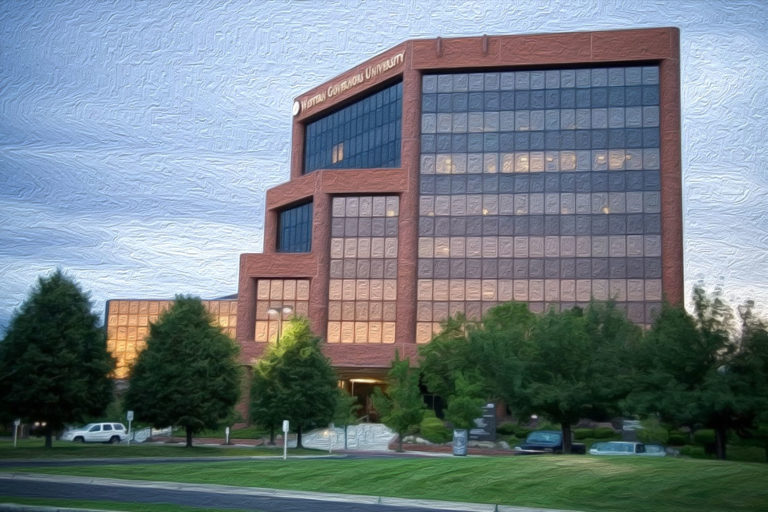 Western Governors University uses a competency-based learning model, which allows students to progress at their own pace. Students can complete coursework swiftly if they're already familiar with the subject.
According to WGU, the average time it takes for a student to complete a bachelor's degree is about 2.5 years. This can vary depending on a student's work pace and prior knowledge of the subject.
WGU also offers a flat-rate tuition model. Students can take as many courses as they want for a flat price, which can allow students the opportunity of potentially completing their degree faster and at a lower cost than at traditional universities.
It's important to note that while WGU allows students to move at their own pace, they still must meet certain requirements and demonstrate competency in the subject in order to graduate.
Arizona State University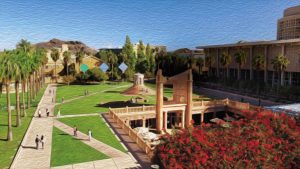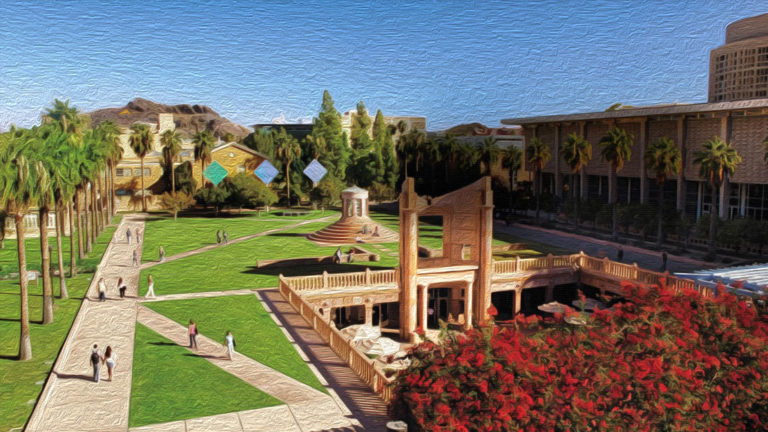 Arizona State University provides many online accelerated degree tracks for undergraduates. Their start dates throughout the year gives students the flexibility to begin their coursework at almost any time during the year.
Arizona State University offers an accelerated track for online bachelor's degrees that can be completed in as little as 3 years.
To be eligible for their accelerated track, students must be enrolled in an eligible degree subject. There are many subjects from which to choose, including:
Accountancy
Business
Business Data Analytics
Communication
Computer Information Systems
Economics
Not all majors are available in the accelerated track program.
The accelerated track at Arizona State University allows students to take courses year-round, including during the summer. This allows students to complete their degree faster than traditional programs that only offer courses during the fall and spring semesters.
Overall, the accelerated track program at Arizona State University can be a great option for students who are looking to obtain an online bachelor's degree quickly.
Grand Canyon University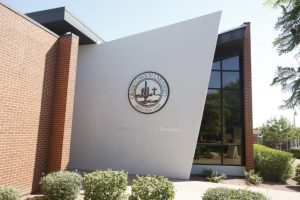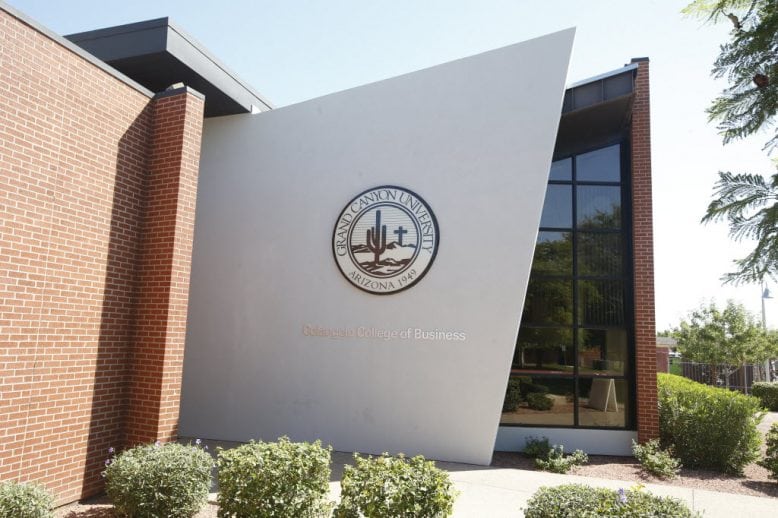 Grand Canyon University (GCU) one of the largest online school options for online bachelor's degrees through online doctorates. GCU is a private Christian university. They offer a very large variety of accelerated online bachelor's degrees that can be completed in three years.
Online and on-campus students can take classes throughout the summer sessions to finish their undergraduate degree in three years. GCU also has the same tuition since 2009 for on-campus students.
They offer a 3+1 option where an online student can spend the fourth year taking classes towards their online master's degree.
Colorado Technical University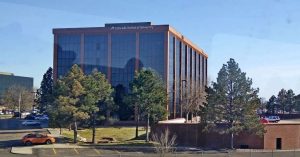 Colorado Technical University (CTU) is another online school that offers fast-track accelerated online program options. Students can potentially apply life or work experience for college credit by taking an assessment test.
This can include credit towards their online programs, allowing students to earn a bachelor's degree fast. Their credit for experience program is called CTU Fast Track. Passing the Fast Track assessment exam allows students to skip the class and get credit for it.
Colorado Technical University offers fast track online programs that allow students to earn a bachelor's degree quickly. Students can take between 1- 17 of these exams, potentially greatly accelerating their degree programs.
CTU's fast track undergraduate degrees are designed for students who are highly motivated and able to dedicate time to their online studies.
CTU offers a variety of fast track online programs in fields such as accounting, business administration, marketing, criminal justice, project management, and more.
Prospective students who are interested in CTU's fast track online programs should contact the university directly to learn more about the application process, program requirements, and tuition. CTU also offers financial aid and scholarships to qualifying students.
Northeastern University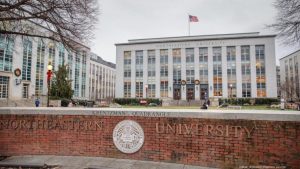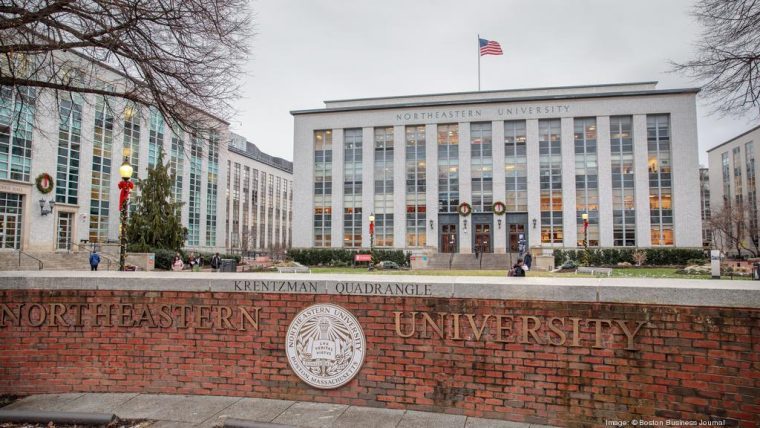 Northeastern university offers accelerated bachelor's degrees online as degree completion programs.
These bachelor's programs are designed to be completed in as soon as 20 months, much shorter than traditional degree programs, for students that already have an associate's degree or equivalent number of credits to transfer.
Students with less credits than an associate's degree can transfer qualifying credits and graduate in a timeframe commensurate with their amount of transfer credits.
American Intercontinental University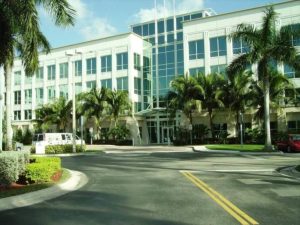 American Intercontinental University (AIU) offers 25 accelerated online bachelor's degrees. Students can take advantage of intellipath, which allows personalization of the program to a student's needs and desires and what they already know; intellipath allows students to skip classes where they already have previous knowledge and/or experience.
The range of course lengths can can vary, with American Intercontinental University offering 5 to 8 weeks of courses for their accelerated bachelor's degree online programs.
AIU offers a variety of online bachelor's degree programs in fields such as information technology, business, healthcare management, criminal justice and more.
AIU's online bachelor's degree programs allow students to take courses year-round, including during the summer months.
California Baptist University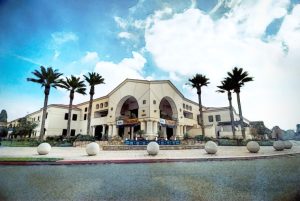 California Baptist University offers Online and Professional Studies (OPS), which facilitates accelerated programs for bachelor's degrees, a certificate, and master's degrees. CBU'S online programs are bachelor's completion degrees.
CBU offers students an accelerated bachelor's degree online in many fields:
Business Administration
Interdisciplinary Studies
Communication Studies
English
Criminal Justice Leadership and Administration
Early Childhood Studies
Christian Studies
Kinesiology, Liberal Studies
Political Science
Nursing RN-BSN
Psychology
California Baptist University's online programs are designed to provide students with a flexible and convenient way to earn their degree.
Students in CBU's online programs can complete their coursework entirely online, with no on-campus requirements. The university also offers a variety of support services for students, including academic advising, tutoring, and career services.
California Baptist University is a good option for students looking to earn an online bachelor's degree in a shortened timeframe. With a large variety of programs to choose from and a commitment to providing a quality education, CBU is a top choice for many online students.
Capella University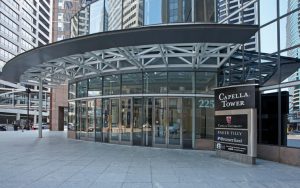 With Capella University's FlexPath option, students can set deadlines and move at their speed. It's made for working professionals to balance their studies and their professional commitments.
FlexPath allows students to complete their degree at their own pace. This means that the time it takes to obtain a bachelor's degree can vary depending on the student's individual circumstances and how quickly they are able to complete the required coursework.
Capella estimates that students can complete online bachelor's programs through their FlexPath as soon as 12 months.
The FlexPath option requires self-motivation and discipline, as students are responsible for setting deadlines and completing coursework on their schedule.
Additionally, the FlexPath option may not be available for all degree programs at Capella University. Prospective students should check with the university to see if their desired program is eligible for the FlexPath option.
Why Choose Fast Degrees Online?
If time and managing multiple responsibilities is a priority, these degrees can be an intelligent choice. They offer benefits that traditional on-campus degrees may not offer. These can include easy online degree programs as well - if a student has a proficiency in liberal arts or business management, these are included subjects that are available.
Flexibility: With online courses, students can study anytime and from almost anywhere. All students may need is a reliable internet connection.
Accelerated Learning: Accelerated courses are often intensive and fast-paced, potentially allowing students to earn their accelerates online bachelor's degrees in as little as 2 to 2 and 1/2 years.
Career-focused: Focus on practical, career-related programs, such as health sciences, finance programs, organizational management, preparing students for the modern workforce.
Cost-effective: Online programs often cost less than on-campus programs, and accelerated programs save even more given their truncated or condensed credit requirements, saving students money.
Accelerated Degree Programs Online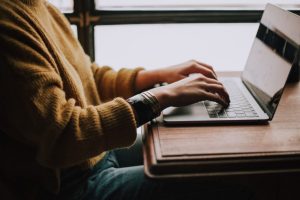 Pursuing Accelerated degree programs online has been gaining popularity in recent years, as they offer a faster and flexible way for busy students to earn a bachelor's or master's degree. Programs of this type usually last between one and two months per course. These accelerated bachelor's degree programs are designed to provide an equivalent education in a shorter time frame.
They provide the same number of credit hours a student would receive from a traditional four-year college program. Students can often maximize their college credits by transferring up to 60-80 credits to an online school's bachelor degree program, making it easier to complete their college degree.
Career-focused programs, such as the bachelor's degree in business administration, human resource management, and criminal justice, can potentially allow students to enter the workforce more quickly.
The rise of accelerated online degree programs can be attributed to the increasing demand for a faster, more flexible education alternative that caters to students. These online college programs enable students to:
Complete their degrees at their own pace
Maintain a balance between their education and other responsibilities
Access quality education remotely
Accelerated online degree programs are gaining popularity due to their flexibility, speed, cost, and the convenience they offer busy students. With many undergraduate degrees available in various fields, there is an accelerated degree program for many students looking to advance their education quickly.
10 of the Fastest Degree Programs Online
There are fast online bachelor's degree programs available in many subjects, offering quick completion times. Here are 10 of the fastest online degrees currently available. Check with a college or university to see their specific degree options.
Business degree
Some accelerated bachelor's degrees in business administration can be completed in as little as two years.
Computer Science
The field of computer science includes career fields such as Software Developer or Computer Systems Analysts.
Education
Accelerated bachelor's degrees in education can potentially open doors to teaching careers. Some positions are elementary school teachers, junior high and high school teachers.
Criminal Justice
Those with an accelerated degree in criminal justice can potentially explore job opportunities in law enforcement or corrections.
Nursing
Accelerated Bachelor of Science in Nursing (BSN) programs can be completed in as little as one year.
Psychology
With a psychology degree, graduates can pursue careers in counseling, social work, or even criminal justice.
Public Administration
Graduates of public administration can potentially work in positions at local, state, and/or federal government levels.
Marketing
Social media marketing, digital marketing, and marketing managers are just some of the career paths available to those with an online marketing degree.
Finance
Graduates with a finance degree can potentially pursue careers as executives or CFOs with an MBA.
Social Work
Accelerated social work degree programs can potentially offer graduates the chance to become case workers or client advocates.
These are 10 of the fastest degree programs to get online. They show the wide range of fields and opportunities available to those seeking an accelerated education online.
Advantages of Choosing a Fast Bachelor's Degree Online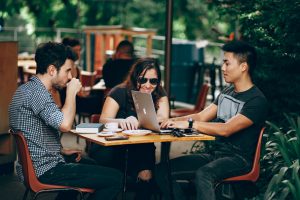 Fast bachelor's degrees online can offer advantages over traditional degree programs. One of the most obvious benefits is the reduced time, allowing students to complete their degree in a shorter amount of time than traditional degrees. This aspect is appealing to students who want to enter the workforce or advance their careers more quickly.
Another advantage is lower costs. Accelerated programs can cost less than traditional degrees, as they require fewer credits and often have more affordable tuition costs. Cost is an important factor for many students, as traditional higher education can be expensive.
Fast online degrees can potentially provide benefits, including reduced time commitment, lower costs, and flexibility. These advantages can make fast degree programs online a good option for those seeking to advance their education.
Factors to Consider Before Enrolling in an Accelerated Program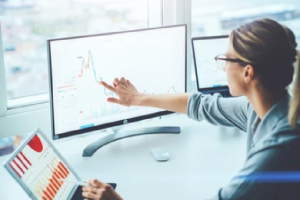 Accreditation: School accreditation should be considered. Accreditation may be important to employers and other institutions if you want to continue learning in higher education. A program with regional accreditation guarantees that the education provided meets the established standards for quality.
Another factor to consider is the course load. The amount of online classes should be evaluated so that students know if they can complete the program in the allotted timeframe. Accelerated programs often require more of a time commitment than traditional programs due to their condensed format.
Time management skills: Are students disciplined enough to manage time effectively? If students have a busy schedule, it's helpful to determine if they can dedicate the time to finish the online program.
When considering enrolling in an accelerated college program, it's a good idea to take into account factors such as accreditation, course load, and time management. By considering these 3 factors, you can perhaps better select the online college that most aligns with a student's education ambitions.
Strategies for Accelerated Programs Online
To succeed in accelerated programs, it's important to have strategies to manage your time and having the necessary technical requirements, such as a desktop or laptop, obviously with reliable internet connection. Student services can usually help students access course materials without technical difficulties.
Creating a schedule and staying organized is important to be a successful student. Be sure to give specific times for studying, completing assignments, and participating in online discussions.
Here are some helpful tips and strategies to set students up for success in accelerated online programs:
Engage with instructors and peers
Use available resources
Actively participate in the virtual classroom
See our article The 7 Characteristics of Successful Students
Choosing the Right Degree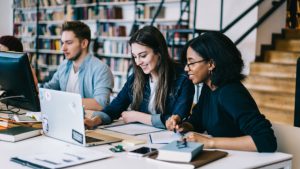 Choosing the right degree can be a big decision, involving consideration of your career, interests, and academic ambitions. Studies show that students who choose a degree subject that they're genuinely interested in learning make better grades. Here are a few steps to help guide your decision-making process:
Identify your Career Goals: Your career goals should align with your chosen degree. Consider your long-term objectives and how a specific degree can help you achieve them.
Research your Options: Explore different programs, universities, and courses. Read reviews from alumni.
Learning Pace: These programs are often intensive, fitting more of the class content into a shortened timeframe than non-accelerated programs. Make sure you can handle the pace without compromising your learning and grades. Check whether the programs are synchronous or asynchronous.
Accreditation: Always choose an accredited school, preferably with regional accreditation. This helps employers to be assured that the degree is legitimate.
See our article How to Choose the Right Major in College.
Potential Challenges of Accelerated Programs and How to Overcome Them
Accelerated programs can be challenging. One potential challenge is the increased workload, as accelerated programs often require students to complete more assignments in a shorter amount of time. To overcome this challenge, it's essential to develop strong time management skills and create a study plan.
Students can use student services, tutoring, online study groups, and time management to overcome the challenges of accelerated programs. Taking advantage of these resources can help students stay focused, overcome obstacles, and achieve.
While accelerated programs can be challenging, with resources and strategies, students can graduate quicker than their traditional education peers. By being self disciplined, managing time, and getting support when needed, online students can finish accelerated programs quicker; in some cases half the time of traditional degree timeframes.
Career Prospects After Completing a Fast Online Degree
After completing a fast degree online, graduates can expect a wide range of career prospects and earning potential. With a bachelor's degree, graduates can potentially anticipate higher earning potential, more job opportunities, and increased job security. In fields such as business administration, computer science, education, and criminal justice, accelerated online degrees offer promising career paths and opportunities for advancement.
For example, graduates with a business management degree can expect an average salary in the range of $65,000 to $95,000 per year. Computer and information research scientists have great earning potential of $131,490 per year, with a degree in Computer Science. In education, graduates can pursue rewarding careers as teachers or work in the dynamic field of early childhood education.
See our 20 Best Online Degrees for Careers.
Career opportunities for graduates of fast online degrees in public administration include government positions at local, state, and federal levels, as well as nonprofits. With a psychology degree, graduates can pursue careers in counseling, social work, or criminal justice.
Completing a fast degree online offers a multitude of career prospects and high earning potential of accelerated programs in the modern job market. Graduates can potentially gain rewarding career opportunities and the potential for advancement, making accelerated online degree programs a potentially worthwhile investment.
Accreditation
Accreditation designates the quality and legitimacy of online bachelor's programs. An accredited program helps guarantee that the education meets standards of high quality. There are several types of accreditation to consider when evaluating an accelerated program. Regional accreditation is considered the highest and most prestigious. Other types of accreditation, such as national accreditation, specialized accreditation, and programmatic accreditation, can also be valuable.
Accredited institutions offering fast online degree programs include the Southern New Hampshire University and Arizona State University. These universities have undergone a thorough evaluation process to ensure that they meet the high standards required for accreditation. By choosing an accredited program, students can be confident that they are receiving a legitimate education. An example of a regional accrediting body is Southern Association of Colleges and Schools Commission on Colleges.
Accreditation proves quality control, which can be an important factor when selecting a fast online program. By choosing an accredited school, students can be confident that their education will be recognized by employers and other universities if they want to pursue more education, such as a master's degree online.
Transferring Credits and Prior Learning
Transferring credits and prior learning can reduce the time and cost of completing an accelerated online degree. Credits can be transferred from other accredited institutions, allowing students to build on their previous education and avoid repeating coursework. This can save both time and money, enabling students to complete their degree more quickly and cost-effectively.
Prior learning assessments are another valuable tool for reducing the time and cost of completing an accelerated online degree. These assessments allow students to show their knowledge and gain credit for college-level courses based on their prior learning experiences, such as work experience, military training, or professional certifications. This can be a great help. If you've received any professional certificates, it's worth checking to see if they translate into college credit.
By receiving credit for prior learning, students can avoid taking unnecessary courses and complete their degree quicker.
Students can also reduce tuition costs for online degrees by testing out of college classes, or enrolling in online courses that offer transferable credits. They can also avail credit for prior learning assessment to cut their tuition costs further. This can result in substantial savings and greatly accelerate finishing a degree program.
Transferring credits and prior learning can benefit students pursuing accelerated online degrees. By taking advantage of these opportunities, students can save time and money while getting their degree.
Financial Aid Opportunities for Accelerated Online Degrees
Financial aid opportunities are available for students pursuing accelerated online degrees, helping to make education more affordable. Scholarships, grants, and loans are available to qualifying students, providing financial assistance to cover tuition costs and other education-related expenses.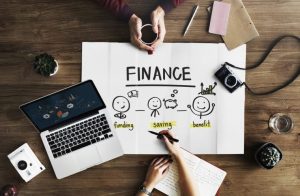 Transfer credit policies, degree completion programs, fast track exams, CLEP exams, and flexible payment plans can all contribute to making education more affordable for students in pursuing accelerated online degrees. By taking advantage of these opportunities, students can reduce the overall cost of their education.
Financial aid opportunities for online accelerated programs provide students with the means to pursue their education. Financial aid can include:
Scholarships
Grants
Loans
See our article Financial Aid Guide for Online College Students
Frequently Asked Questions
What is the quickest degree to get online?
The quickest degree to get online, is one taken at a school that allows the quickest graduation in your chosen subject. One such school could be Southern New Hampshire University, which offers bachelor's degrees that can be completed in two years. With such accelerated learning opportunities, an online education can offer students a variety of undergraduate programs to get quickly, including Legal Studies, Liberal Arts, Business Management, Marketing, Nutrition, Psychology, and Public Administration. Students can choose from a wide variety of subjects and degree levels, from introductory to advanced. Online education also offers the flexibility to study at a student's own pace.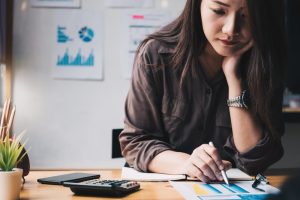 Can you complete an online degree faster?
Students can potentially complete an online degree faster by enrolling in an accelerated degree program. This strategy can allow students to take more classes per semester and finish the degree much quicker than the average timeframe.
How long does it take to get a bachelor degree?
It usually takes four years to earn a bachelor's degree. Some programs can take anywhere from three to six years.
What are the benefits of choosing a fast online degree?
Fast online degrees can help you save time, money, and balance your other commitments while still getting a quality education. This is can be an ideal option for students who are looking to graduate quickly and cost efficiently.
What factors should I consider before enrolling in an accelerated online degree program?
Before enrolling in an accelerated online bachelor degree program, take time to consider the accreditation, course load, cost, and your ability to manage time well.