The Best Forensic Science Colleges

| Rank | School | Location |
| --- | --- | --- |
| 1 | University of New Haven | West Haven, Connecticut |
| 2 | University of Pittsburgh-Bradford | Bradford, Pennsylvania |
| 3 | Columbia College | Columbia, South Carolina |
| 4 | Michigan State University | East Lansing, Michigan |
| 5 | Florida International University | Miami, Florida |
| 6 | Arizona State University-Tempe | Tempe, Arizona |
| 7 | Texas A & M University-College Station | College Station, Texas |
| 8 | Long Island University | Brookville, New York |
| 9 | Temple University | Philadelphia, Pennsylvania |
| 10 | Liberty University | Lynchburg, Virginia |
| 11 | Grand Canyon University | Phoenix, Arizona |
The best Forensic Science Colleges is for students interested a forensic science major. Students interested in attending forensic science schools can study many different forensic science programs with many forensic science major options. Forensic Science colleges offer bachelor's degree programs and master's degree programs in computer forensics, crime scene investigation, forensic chemistry, and forensic accounting to name a few undergraduate and graduate degree options.
Our ranking of the Top Forensic Science colleges is for students to make informed college and degree decisions. This ranking includes bachelor's and master's degrees in Forensic Science.
National Center for Education Statistics data and academic influence makes the rank order. For more method information see our College Calculator.
The most successful forensic science students get accredited forensic science degrees from the best forensic science colleges. A Forensic science career usually requires at least a bachelor's degree.
At its core, a Forensic Science program gives students the scientific tools necessary to approach solving crimes in various roles. Graduates learn sharp analytical skills in scientific investigations. Forensic and investigative sciences can be applied across many fields, such as crime scene investigation and forensic biology.
A Forensic Science degree may open doors to many career paths. Forensic Scientists work within fields such as:
Digital Forensics
Crime Scene Investigation
Forensic Accounting
Forensic Science degree programs offer many different subjects, including:
molecular biology
forensic biology
chemistry
digital forensics
criminal law
criminology
toxicology
computer forensics
blood splatter
ballistics
handwriting analysis
forensic anthropology
crime scene photography
crime lab technician
crime scene investigation
Undergraduate students may learn these forensic science knowledge and methods and more.
Students interested in a forensic science program may decide they want a specialization. The specialization may help determine which degree to pursue. There are many degree programs across the nation to study forensic science. The justice system and other law enforcement agencies all use forensics.
Forensic Scientist Critiques How Forensic Science is Portrayed in Movies
---
Featured Forensic Science Degrees: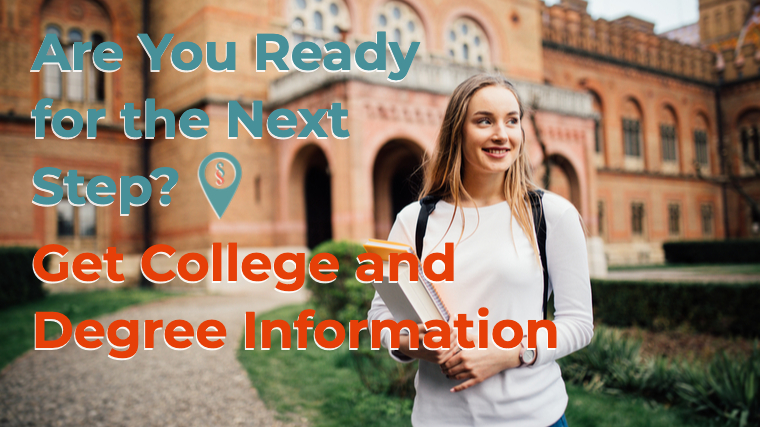 The Best Forensic Science Colleges: Ranking Methodology
The main factor in this ranking of the best forensic science colleges is academic influence in independent research. Academic influence means the scientific writing of alumni and faculty in professional publications and their citations. We then concentrated on colleges that have Forensic Science program offerings in undergrad and graduate degrees. We looked at forensic science laboratories and what the forensic science majors are. For more method information see our College Calculator.
The Best Forensic Science Colleges
University of New Haven
West Haven, Connecticut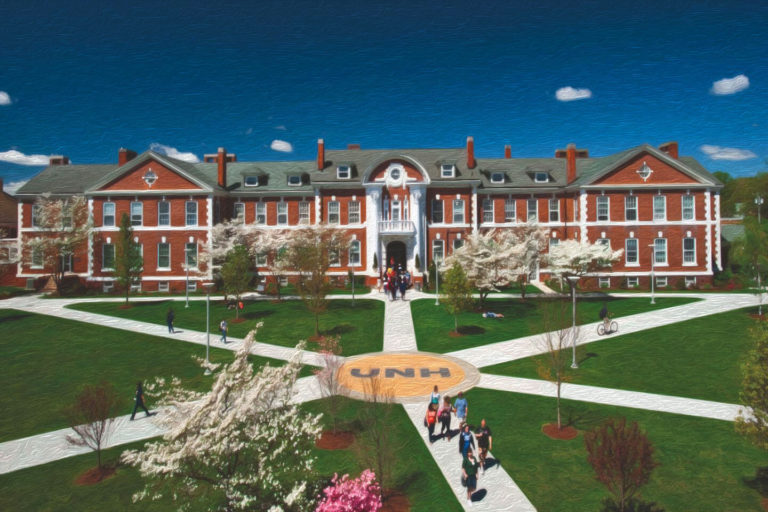 The University of New Haven offers a wide range of degrees. This program is one of the most comprehensive in the nation.
Students learn from faculty who have worked for the CIA, FBI, local and state police departments, and the United Nations.
Students also can study in the world-renowned, state of the art Henry C. Lee Institute for Forensic Science. The institute features working crime scene labs.
The University offers three degrees related to the field.
The Bachelor of Science in Forensic Science helps students sharpen their powers of observation and learn to interpret evidence. This is one of the first forensic science programs in the nation.
The Master of Science in Forensic Science provides students with practical and theoretical knowledge to apply scientific methods to criminal investigation.
The first of its kind, the Master of Science in Forensic Technology combines cutting-edge technology with the Forensic Science. Students will learn a variety of forensic field technology, including laser scanners, ground penetrating radar, biometric devices, and more.
University of Pittsburgh-Bradford
Bradford, Pennsylvania

The Bachelor of Science in Forensic Science introduces students to the operation of police agencies and the courts. Students also learn forensic investigation. The major includes coursework in chemistry, biology, and mathematics.
Students must complete a concentration in either chemistry or biology.
Through work in the Crime Scene Investigation House, students analyze hair, drugs, fiber and DNA for the senior capstone project.
The program prepares graduates for careers in industry and government labs as well as labs.
Courses include:
Introduction to Forensic Science
Criminal Evidence/Investigation
Criminal Forensics I and II
Columbia College
Columbia, South Carolina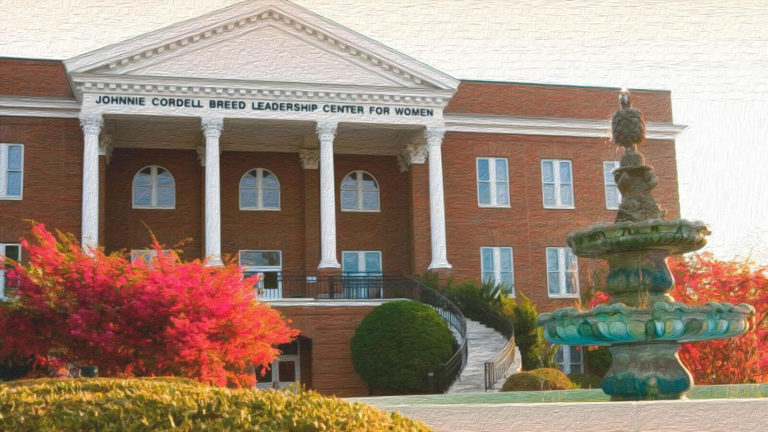 Columbia College offers the Bachelor of Arts in Criminal Justice with a Forensic Concentration.
Offered both on-campus and online, students learn a broad foundation in criminal justice, and a focused understanding of forensics.
Students gain knowledge of criminological theory, leadership, ethics, and courts.
Courses in the Forensics concentration include:
Forensic Toxicology with Lab
Forensic DNA with Lab
FBI Fingerprint Recognition and Comparison
Columbia also offers an online Master of Arts in Criminal Justice.
Michigan State University
School of Criminal Justice
East Lansing, Michigan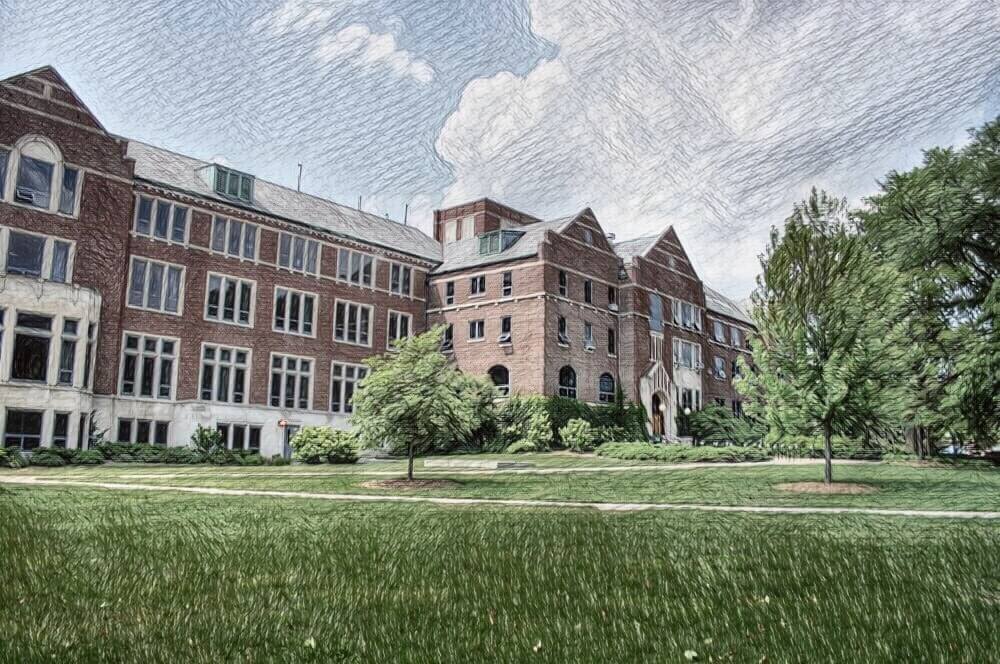 Michigan State University has a long history as a premier forensic science university. It combines a legacy of leadership with cutting-edge education and research.
The Master of Science in Forensic Science has courses in forensic science, law, and an emphasis on forensic chemistry.
Throughout the program, students complete research including an independent project that features a written thesis and oral defense.
Students receive funding to present their research at national and local conferences, and are encouraged to complete internships.
Florida International University
Global Forensic and Justice Center, International Forensic Research Institute
Miami, Florida

Florida International University is a leading institution in Forensic Science research and instruction.
Since 2018 their Global Forensic and Justice Center (GFJC) has been engaging in forensic science education and research to provide a more just society.
The GFJC combines the 25-year-success of the National Forensic Science Technology Center (NFSTC) and the International Forensic Research Institute (IFRI) for a comprehensive and collaborative approach to addressing real-world gaps in education, training, research, and applied sciences. GFJC serves as the incubator for the NIJ-funded Center for Advanced Research in Forensic Science (CARFS).
FIU offers the Professional Science Master's in Forensic Science degree.
This 16-month program teaches students management skills and professional instruction in the forensic and investigative sciences. Online courses are available for students who work full time and cannot attend on-campus instruction.
Credits: 33 credits total. 24 credits are forensic science instruction, and nine credits are online and focus on professional business instruction. These nine online business classes are through the College of Business Administration.
Courses include:
Forensic Chemistry
Chemistry & Analysis of Drugs
Organizational Behavior
Forensic Biology
Leadership & Decision Making
This program includes an internship capstone.
Arizona State University-Tempe
School of Criminology and Criminal Justice, ASU Online
Tempe, Arizona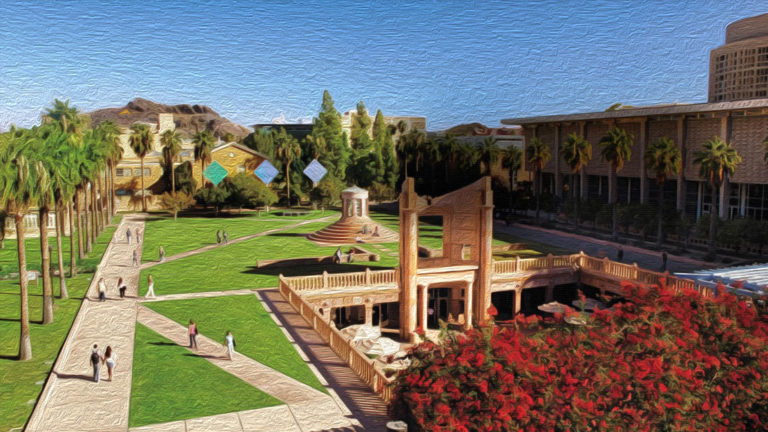 The Online Professional Science Master's in Forensic Science (PSM) program prepares those who work in forensic science for career advancement. The program provides students with a pathway to develop competencies related to laboratory supervision.
Course topics include botany, toxicology, forensic DNA, and ethics.
Students also complete an applied project at the end of the program.
The University also offers a Certificate in Criminal Investigations. This certificate focuses on aspects of criminal investigations and criminalistics. The program provides students with an understanding of forensic sciences, in these competencies:
nature of criminal evidence
the language of forensic science
the scope of investigative specializations and techniques
Required courses include:
Introduction to Criminal Investigations
Introduction to Criminal Justice
Procedural Criminal Law
Documenting the Crime Scene
Students also can gain real-world experience by completing an internship.
Texas A & M University-College Station
College Station, Texas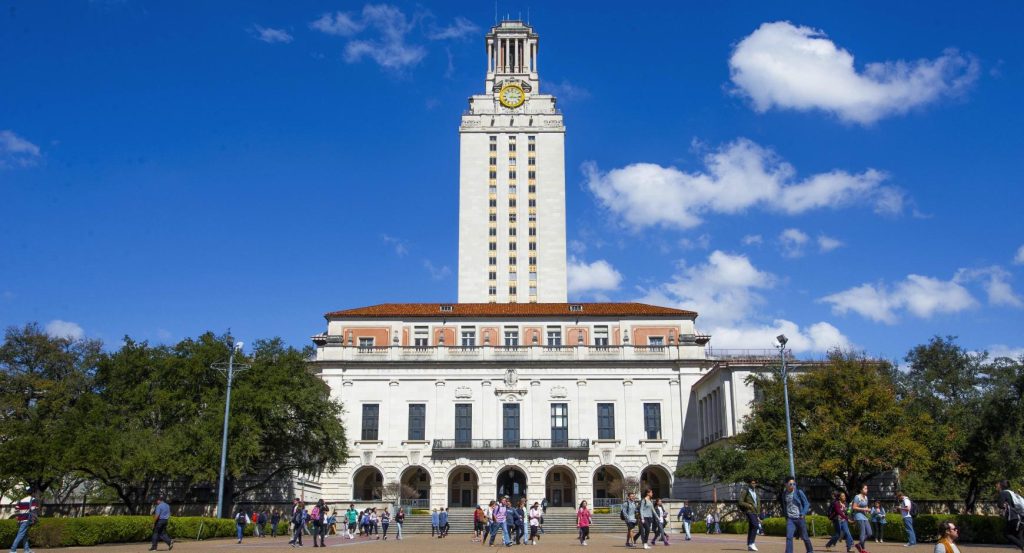 The B.S. in Forensic and Investigative Sciences is designed for students to use life sciences to analyze crime scene evidence in industries, regulatory agencies, and the medical industry. Using state-of-the-art scientific discoveries and technologies, students in this program will learn to collect, preserve, process, and analyze evidence.
Students have the option of focusing either on Science (FEPAC accredited) or on Pre-Law (non-FEPAC accredited). This forensic science education program is one of just two that are accredited by the Commission on Accreditation of Forensic Science Education Programs in the state of Texas.
Long Island University
College of Liberal Arts and Sciences
Brookville, New York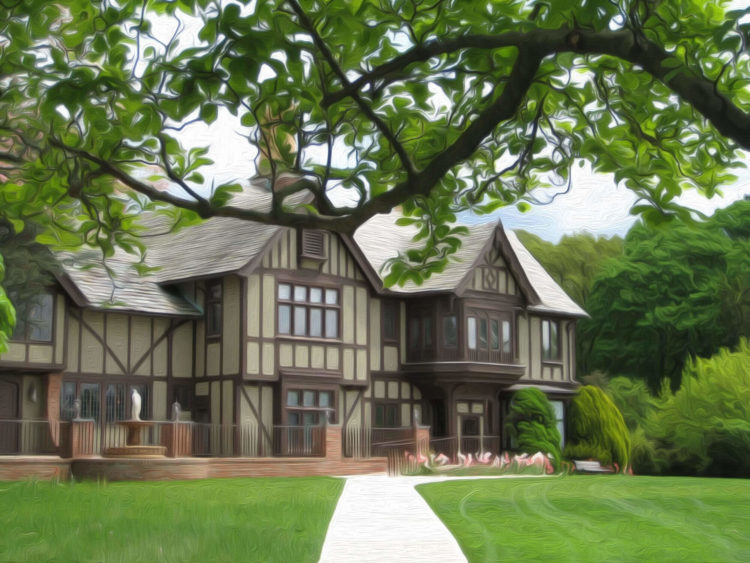 LIU Post's Bachelor of Science in Forensic Science degree program combines lectures with laboratory instruction and field training.
Students learn a broad range of forensic applications, which include:
Forensic anthropology
Criminalistics
Molecular pathology
Human genetics
Taught by practicing forensic scientists, medical professionals and LIU Post professors, courses include:
Introduction to Criminalistics
Toxicology
Forensic Anthropology
Forensic Molecular Techniques
Criminal Procedure
Temple University
College of Science and Technology
Philadelphia, Pennsylvania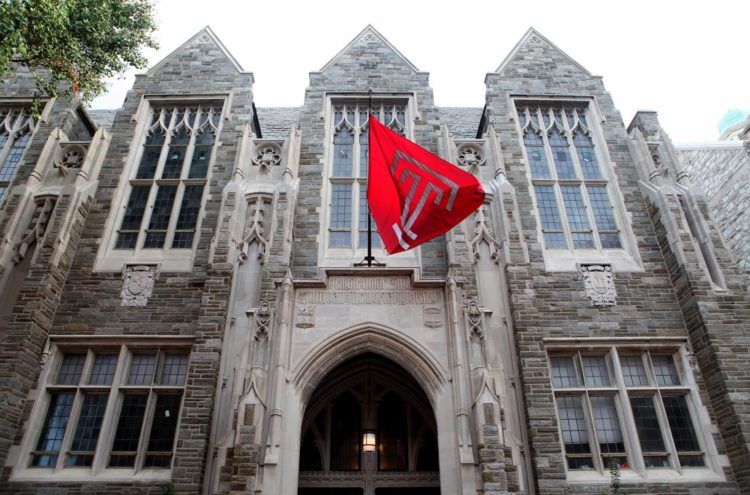 The College of Science and Technology offers a Professional Science Master's in Forensic Chemistry.
Students learn the scientific methods used to detect, examine and process non-biological trace evidence to identify unknown materials.
Students learn both the legal and the scientific aspects of forensic chemistry and gain conceptual knowledge and practical skills.
Course topics include:
analytical and forensic chemistry
applied biopharmaceutics
data analysis
ethics
law
toxicology
Students gain skills at seminars facilitated by leaders in forensic chemistry. Students also gain hands-on experience through the onsite forensic chemistry laboratory.
Students can complete an independent study project and an internship.
The university also houses the Temple University Forensics Organization, which introduces students to the field of forensic science. Club members also take trips to the Philadelphia Crime lab, where they can network with professionals in the field.
Liberty University
School of Health Sciences
Lynchburg, Virginia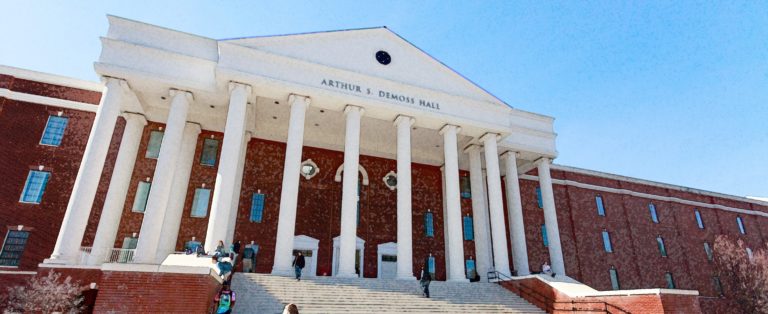 Liberty University is a leader in online and on campus education. Liberty is one of the largest schools in the nation in number of enrolled students.
Liberty offers the on-campus Bachelor of Science in Forensic Science degree.
The bachelor's is interdisciplinary, and teaches students from Criminal Justice, Biology, and Chemistry. There are hands-on labs for almost all of the classes taken through the Department of Biology and Chemistry.
Liberty accepts transferring in up to 75% of the degree in accepted transfer credits. This degree also provides experiential learning opportunities with internships in New York City and Washington D.C.
Length: The forensic science program is 120 credit hours and students can usually finish in four years.
Major courses include:
DNA Analysis
Forensic Entomology
Liberty offers the online Master's in Criminal Justice: Forensic Psychology as well. This program is 36 credit hours. Courses are 8 weeks long, and students can usually complete this degree in 1.5 years.
This master's programs teaches online master's students how to become professional psychologists for forensic purposes. It's a degree oriented for assisting people affected by crime or abuse. Forensic psychologists aid law enforcement.
Get Information
Grand Canyon University
College of Science, Engineering, & Technology
Phoenix, Arizona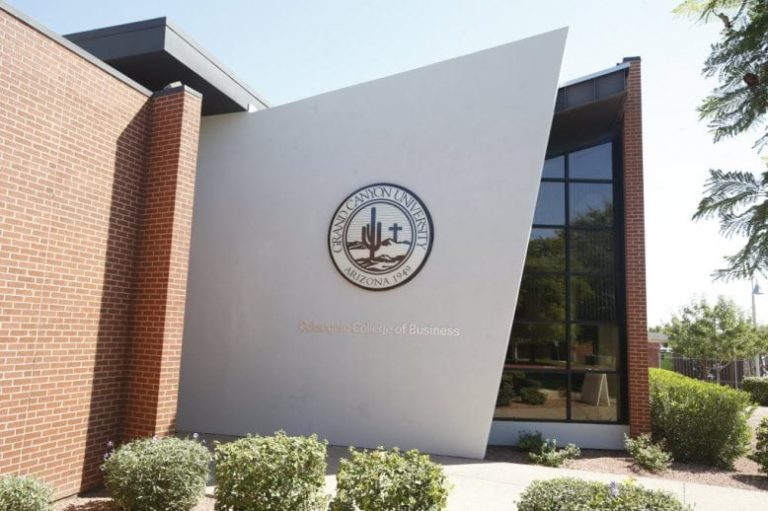 Grand Canyon offers the Bachelor of Science in Forensic Science degree and the online Master of Science in Forensic Science.
Forensic science competencies that students will learn in the bachelor's program are:
forensic DNA analysis
crime scene processing
toxicology
forensic photography
serology
As an on-campus program, students will learn to collect and analyze evidence samples in the classroom and field. Students learn best practices on crime scene evaluations. This includes photography, evidence collecting and analyses, for the purpose of making sense of the crime.
The BS in Forensic Science requires 120 credit hours. 76 credits are major courses, with general credits ranging from 34 – 40 credit hours, and 4 – 10 electives.
Core courses include:
General Biology
General Chemistry
Toxicology
Crime Scene Processing
Body Fluid and DNA Analysis
Seniors will have a Capstone in Forensic Science.
Grand Canyon offers the online Master of Science in Forensic Science program. This Forensic Science program is 36 credit hours in length. Students will be able to conduct hands-on forensic science education by collecting and analyzing forensic evidence, using a laboratory at home.
Core courses include:
Advanced Topics in Forensic Science
Comparative Methods
Applied Statistics for Forensic Science
Courtroom Presentation of Scientific Evidence
Students will learn forensic science in chemistry, biology, genetics, and statistics.
Get Information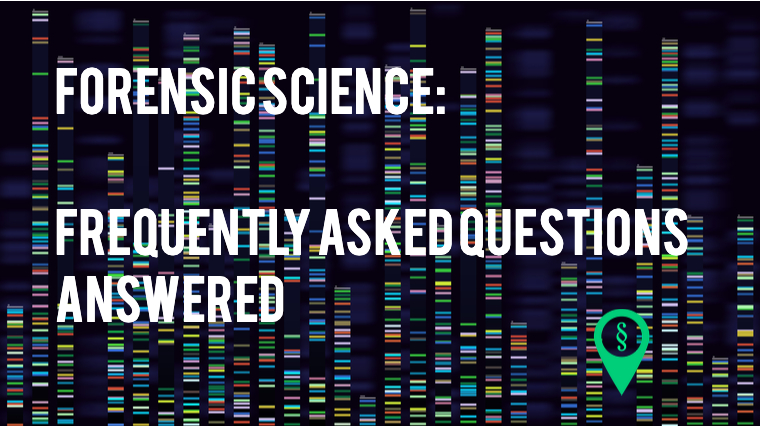 What is the highest paid job in forensics?
Salaries can vary depending on experience and level of education. Here are a number of high paying jobs:
What Does a Forensic Science Technician do?
A forensic science technician analyzes and interprets physical evidence found at crime scenes or during criminal investigations using scientific methods. DNA analysis, fingerprint analysis, ballistics analysis, and toxicology testing are among the techniques they use to analyze evidence. They usually work in a laboratory.
In order to provide testimony in court, they must have the ability to explain their findings clearly and accurately. In addition to digital imaging, 3D scanning, and other tools, they use advanced technology for collecting and preserving evidence. In addition to that, they may have to maintain and calibrate the lab's equipment, and follow safety procedures. A forensic analyst might be employed by forensic laboratories, a criminal justice organization, or other law enforcement agencies.
What degree do Forensic Science Technicians need?
The minimum level of education required to become a forensic science technician is usually an associate degree in forensic science or a related subject. However, many employers prefer applicants with a bachelor's degree in forensic science, biology, chemistry, or a related subject. Some entry-level positions may only require a high school diploma or equivalent, but these positions often involve more limited tasks such as evidence processing, and not analysis of evidence.
The level of education required for forensic science technicians can vary depending on the employer, the type of job, and the level of responsibility. It's recommended to have some laboratory experience and coursework in the natural sciences as well as some computer and math skills. Some forensic scientist technicians may choose to obtain certifications in specific areas of forensics, such as crime scene investigation. This can help demonstrate their expertise and increase their chances of employment.
Frequently Asked Questions
What Is Forensic Science?
Forensic science utilizes science to aid in law enforcement. Forensic scientists and forensic science technicians work to provide unbiased, impartial, scientific evidence professionals can use in courts and investigations.
Forensic science, a multidisciplinary field, utilizes information acquired from a wide array of fields and disciplines such as chemistry, physics, biology, psychology, information technology, geology, as well as the social sciences.
Forensic scientists primarily work in crime laboratories. A crime laboratory typically includes units such as a Physical Science unit, a Biology unit, a Firearms unit, a Document unit, and a Photographic unit. A crime laboratory may provide additional services such as fingerprint analysis, voiceprint analysis, toxicology, and evidence collection.
What Do Forensic Scientists Do?
A forensic scientist performs tests and evaluates evidence and provides reports and/or expert testimony in a court of law. Many are employed in crime laboratories, some of them may collect evidence at crime scenes. For example, a forensic chemist evaluates non-biological trace evidence discovered at crime scenes to identify unknown materials and match samples to known substances. A forensic biologist typically specializes in DNA analysis. A forensic geologist provides soil analysis to crime investigations.
How do you become a Forensic Scientist?
Scientists typically need a bachelor's degree, such as forensic science or a science degree including chemistry, biology, and physics. There are many forensic science degree programs available. If you want to become a Crime Scene Investigator, it would perhaps be beneficial to get a degree in an investigative sciences program, such as Crime Scene Investigation. Students may also want to take courses in math, statistics, biostatistics, genetics, and general and organic chemistry, as well as courses which provide writing skills.
Forensic technicians need extensive laboratory experience. Some forensic scientist jobs require an advanced degree such as psychiatrist, pathologist or anthropologist. A Master's degree in forensic science can help to obtain a leadership position as a forensic scientist or criminologist within crime labs.
What Do You Study in a Forensic Science Program?
Forensic science students can study the following fields:
Ballistics
Chemical Trace Evidence
Computer Forensic Examination
Criminalistics
Criminal Investigation
Digital & Multimedia Sciences
DNA Profiling
Drug Analysis
Facial Identification
Fingerprints
Firearms and Toolmarks
Fire Debris & Explosives Analysis
Forensic Anthropology
Forensic Biology
Forensic Engineering
Forensic Photography and Electronic Digital Imaging
Handwriting, Information Security
Jurisprudence, Microscopy
Mobile Phone Forensic Examination
Paternity Testing
Questioned Documents
Toxicology
What Are Some Forensic Science Careers?
Many scientists work in forensic science crime laboratories. The United States, has over 4000 crime laboratories administered by federal, state, or local governments or private industry. Many crime laboratories employ scientists in the areas of forensic chemistry, forensic biology and criminalistics.
Graduates of a Bachelor in Forensic Science degree program can seek an entry-level position as a crime lab technician and other positions. Some of the careers in forensics include: Crime Laboratory Analysts use their refined scientific knowledge to assess the physical evidence obtained. Digital Forensic Examiners are involved in searching a suspect's hard drive or cell phone for evidence of a crime. They often perform this work in close collaboration with law enforcement agencies.
Forensic Pathologists do autopsies on victims to assess the reason for dying. Forensic Science Technicians work in crime labs analyzing the evidence collected from crime scenes. Forensic Toxicologists look at the chemistry of people who have passed away to assess the use of chemicals, drugs, or poisons. Crime scene investigation involves determining what happened in the crime. Crime scene investigators will collect evidence, analyze physical evidence, including trace evidence analysis.
DNA Analysts help to analyze and connect DNA evidence to crime suspects. Here are some forensic science careers outside of the crime laboratory: Forensic Anthropology, Forensic Engineering, Forensic Entomology, Forensic Odontology, Forensic Pathology, and Forensic Psychiatry.
What Government Agencies Hire Forensic Scientists?
Government agencies that hire include the Bureau of Alcohol, Tobacco, Firearms, and Explosives, Federal Bureau of Investigation, Drug Enforcement Administration, Armed Forces DNA Identification Laboratory, U.S. Department of Justice, Central Intelligence Agency, U.S. Secret Service, U.S. Postal Inspection Service Headquarters, State Crime Labs/State Police Departments, Coroner Offices, Medical Examiner Offices, and Law Enforcement Offices.
Do Law Enforcement Officers or Federal Agents Need To Have a Forensic Science Degree?
Typically no. Most law enforcement agencies at the local, state, or federal levels require a four-year degree of some type, but not specifically a forensic science degree.
What are Major Forensic Science Certifications?
The major Forensic Science Certifications are the American Board of Forensic Document Examiners, which offers the Forensic Document Examiner certification, The American Board of Forensic Toxicology provides a certification program in forensic toxicology, The American Board of Criminalistics provides certification, The International Association for Identification offers several certifications, and Forensic Science Technicians.
What Are Some Forensic Science Professional Organizations?
Professional organizations in Forensic Science include:
American Academy of Forensic Sciences
Society of Forensic Toxicologists, Inc.
American Forensic Association
American Board of Criminalists
Chartered Society of Forensic Sciences
International Association of Computer Investigative Specialists
International Society of Forensic Computer Examiners
International Association of Identification
The International Association of Identification is the oldest and largest forensic association in the world. The Association represents a diverse, experienced and knowledgeable membership which educates, shares, critiques and publishes methods, research, and techniques in the physical forensic science disciplines. The Association provides student membership to full-time college students at an accredited college with a major in a forensic science related field or law enforcement.