10 Best Game Design Programs at Christian Colleges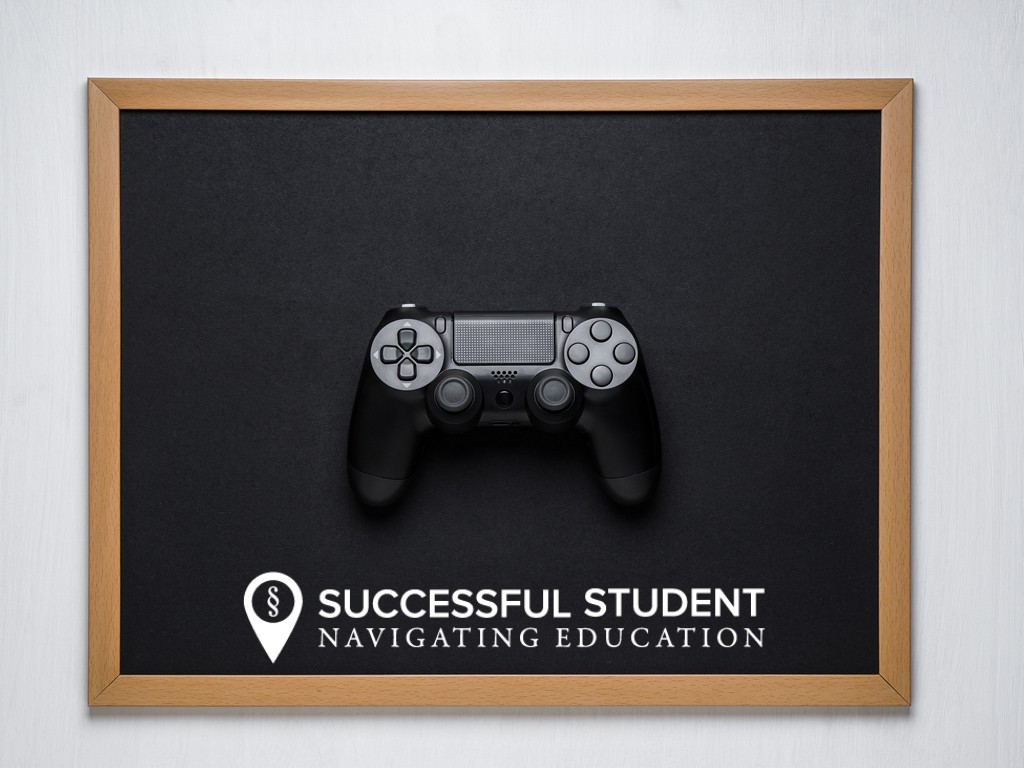 The 10 Best Game Design Programs at Christian Colleges
Successful Student has ranked the 10 Best Game Design Programs at Christian Colleges in the US. We ranked these schools to help students who want to get a Game Design degree at a Christian college or university make informed college and degree decisions.
Private, religiously affiliated colleges often provide a more personal educational experience and a more intimate atmosphere.
It may be your religious preference, the college you got a scholarship to attend, or simply the most convenient for any number of reasons; whatever your reason for attending a Christian college you will find that many of the popular degrees at other institutions are also available to you at the school of your choice.
Related:
Video Game Design involves conceptualizing games, storytelling, animation, programming, music production and sound effects, and more.
Best Game Design Programs at Christian Colleges | Ranking Guidelines
---
Game Designers and Animators work in the following Careers:
Next Step: Get More Online Game Design Degree Information
10 Best Game Design Programs at Christian Colleges
1. Southern Methodist University (Dallas, TX)
Southern Methodist University established Guildhall in 2003 specifically as a game development center for graduate level students. Currently, Guildhall is the only institution of its kind to offer concentrations in all four cornerstones of game development:
Art
Design
Production
Programming
Admission to the school is competitive, with portfolio requirements for each specialization. Once accepted students may choose to enter the Master of Interactive Technology degree or the Professional Certificate in Game Development track. The proactive and innovative mission of the school has led to a number one ranking of SMU in video game design graduate programs by Princeton Review in 2017.
2. Oklahoma Christian University (Oklahoma City, OK)
Central Christian College opened in 1950 with 97 students enrolled, now Oklahoma Christian University teaches more than 2,000 students a year in a variety of engaging, comprehensive degree programs. The
Bachelor of Fine Arts in Gaming and Animation
is a popular choice for students interested in studying game production, 3-D modeling, animation, and more. Students must complete 126 credit hours, which should take about four years to complete. The 21 credits of core courses include:
Technology for Graphics
Fundamentals of Drawing
Elements of Visual Thinking
Form and Communication
The Business of Branding Yourself
Other possible classes include:
Digital Photography
Motion Imagery
Gaming and Animation Studio
Media Production
3. Liberty University (Lynchburg, VA)
At Liberty University the
Bachelor of Science in Information Technology: Game Design
is offered through the School of Business. Students have both online and on campus enrollment options. A total of 120 credits are required for graduation. The curriculum will detail topics such as:
Game Development
C# programing
Digital Imaging
3-D graphics
Core courses for the Information Technology major include:
Object-Oriented Programming
IS Hardware and Software
Integrative Programming and Technologies
Intro to Human-Computer Interaction
Web Architecture and Development
Courses are weighted at three credits a piece. The majority of students are able to finish all requirements within four years.
4. Grand Canyon University (Phoenix, AZ)
At Grand Canyon University, the College of Science, Engineering, and Technology offers a
Bachelor of Science in Computer Science with an emphasis in Game and Simulation Development
. This traditional undergraduate program is designed to be completed within four years at full-time enrollment. The 128 total credits include 34-40 general education credits, 88 major credits, and zero to six electives. Some of the current program core courses include:
Digital Logic and Design
Principles of Modeling and Simulation
Computer Graphics
Introduction to Computer Architecture
Game Design and Game Play
AI in Games and Simulations
Principles of Compiler Design
Mobile Game Development
5. Abilene Christian University (Abilene, TX)
Abilene Christian University manages the College of Business Administration, which is home to the Department of Information Technology and Computing. Here students can enroll in the
Bachelor of Science in Digital Entertainment Technology
. This portfolio-driven program offers specialization in:
Film and Media Production
Digital Design
Game Development
Students will need to complete a total of 128 credits, including 56 credits of university requirements, 66 credits of major courses, and six credits of electives. Courses for the Game Development concentration may include:
Mobile Application Development
Introduction to Databases and Databases Management Systems
Web Application Development
Managing Technical Projects
Information, Technology, and Computing Internship
6. Greenville University (Greenville, IL)
In 1892 members of the Free Methodist Church founded the school that would become Greenville University. Today the school enrolls over 1,200 students, within more than 50 undergraduate and graduate programs from which to choose. Both online and on-campus enrollment is offered depending on the degree. The
Bachelor of Science in Digital Media
degree requires 50 to 51 credits for the major. There are specialization tracks in:
Audio Recording
Internet Development
Graphic Design
Video and Film
Game Design and Development
An additional 15 to 17 credits should be dedicated to the area of concentration. Courses for the Game Design and Development concentration include:
Programming and Data Structures
Game Theory
3-D Modeling and Rendering
Interactive Media
Game Development
7. Messiah College (Mechanicsburg, PA)
Messiah College was founded in 1909 by the Brethren in Christ Church. Today there are over 150 undergraduate degree programs offered and more than 3,300 students in attendance. The Department of Computer and Information Science at the College offers the
Bachelor of Arts in Digital Media
major, which has an optional area of
concentration in Mobile Application and Game Design
. The program curriculum requires 123 credits, 15 of which should be dedicated to the concentration. Courses may include:
Computer Programming
Introduction to Game Design
Introduction to Mobile Application Design
Information Systems and Managers
8. Sacred Heart University (Fairfield, CT)
Of the academic divisions which comprise Sacred Heart University, it is the College of Arts and Sciences's School of Computing which offers a comprehensive
Bachelor's in Game Design and Development
. The creative and innovative depth of information offered through this degree has lead The Princeton Review in partnership with
GamePro
magazine to rank SHU's game design program as one of the best in the country. Currently, the required courses for the major include:
Introduction to Computer Gaming
Advanced Computer Gaming
OOP and C# Games
3-D Object Creation
Theory of Computer Gaming
Analysis of Algorithms
Operating Systems
Advanced Game Programming
Building Computer Games
9. Marist College (Poughkeepsie, NY)
Marist College offers a well-rounded, comprehensive curriculum in the
Bachelor of Science in Games and Emerging Media
degree. Students will gain a solid foundation in the subjects of:
Programming
Art
Game Design
UI/UX
Game writing/storytelling
Business
This traditional four year undergraduate degree program offers concentrations in Technical Development and Programming, or Design, Writing, and Culture. During their studies students will participate in a mock gaming studio and will generate a portfolio of gaming ideas and work by graduation. At the end of the degree all students will take a required capstone course.
10. Notre Dame College (South Euclid, OH)
Not to be confused with the University of Notre Dame, Notre Dame College is a smaller, private, Catholic institution of just over 2,000 students without affiliation to the larger research University. Notre Dame College has a strong commitment to student success. The Art and Humanities division at the college offers a comprehensive Art program with a
Game Design minor
. As a minor, only 24 credits are required. The current classes for the may minor include:
Introduction to Graphic Design
Statistics
Programming Logic and Design
Creativity, Innovation and Ideas
Fundamentals of Game Design
Game Production
Senior Collaboration
Improvisation
Presentation Techniques
Game Design and Game Art Career Information
1. Game Designers
Game Designers are the folks who conceptualize games, and then go about working with developers and animators to make the game come to life. Often times they know how to code across various platforms to do the development side. According to
Payscale
, Game Designers have a median income of $59,758.00. Entry level income is $56,000.00, and game designers with over 20 years of experience earn $98,000.00. There is a positive trend in increasing salary the longer the career continues.
---
2. Game Artists
Animators are the folks who draw the games in 2-D or 3-D, which of course involves the game settings and the characters. According to the
Bureau of Labor Statistics
, Multimedia Artists and Animators have a median income of $65,300. The typical entry-level job employee has a bachelor's degree.
---
3. Game Sound Designers
Sound Designers create the soundtrack for the games, along with sound effects. According to the Bureau of Labor Statistics, Sound Engineering Technicians earned a mean income of $65,240.00 in 2016 (this also includes recording studio engineers and sound engineering for movie soundtracks). There is no data specific to Sound Designers for video games in particular collected by the BLS.
---
Best Game Design Programs at Christian Colleges | Ranking Guidelines
Successful Student always ranks schools and programs from the point-of-view of the prospective student. The factors in this ranking are: being a Christian affiliated University or College, the video game program's classes, the type of degree(s) offered, and academic reputation. It is a bottom-up approach to ranking schools and programs, which is intended to be a guide to future students.
Find Your Degree!