The Best App Development Colleges

| Rank | School | Location |
| --- | --- | --- |
| 1 | Stanford University | Stanford, California |
| 2 | University of Southern California | Los Angeles, California |
| 3 | Massachusetts Institute of Technology | Cambridge, Massachusetts |
| 4 | Carnegie Mellon University | Pittsburgh, Pennsylvania |
| 5 | University of California-Berkeley | Berkeley, California |
| 6 | Harvard University | Cambridge, Massachusetts |
| 7 | New York University | New York, New York |
| 8 | University of Denver | Denver, Colorado |
| 9 | San Diego State University | San Diego, California |
| 10 | Full Sail University | Winter Park, Florida |
| 11 | Liberty University | Lynchburg, Virginia |
| 12 | Southern New Hampshire University | Manchester, New Hampshire |
| 13 | Bryant & Stratton College-Buffalo | Buffalo, New York |
| 14 | Rasmussen University-Florida | Ocala, Florida |
| 15 | University of California-San Diego | La Jolla, California |
| 16 | Capella University | Minneapolis, Minnesota |
| 17 | American Public University System | Charles Town, West Virginia |
| 18 | Trinity College | Hartford, Connecticut |
| 19 | Baker College | Owosso, Michigan |
This is a ranking of the Best App Development Colleges in the U.S. This ranking is designed to help students make informed college and degree decisions for studying App Development.
Apps have changed the modern world. It's very possible that you're reading this article through an app. Apps have helped us communicate and share information globally, navigate travel, see the constellations in the heavens and almost any place on the surface of the Earth, level a picture frame on the wall, play the guitar, read books, get news, play games, watch videos, keep calendars and schedules, buy and sell, and much more.
If you're interested in technology and want to make apps, then Application Development is a degree worth considering. The statistics of app usage are astounding. Currently, 89% of all mobile usage is spent using apps, compared to 11% of the time spent using mobile web, according to a study by Nielsen.
Some popular devices are Apple's iPhone, iPad and iPod, and many more devices that use Android, Google Play, Windows, and Amazon.
App development is often housed within the Computer Science departments of colleges.
According to App Annie, a site that tracks social media, $135 Billion Dollars was spent in Mobile Apps and Games, setting a new record.
Featured Online Colleges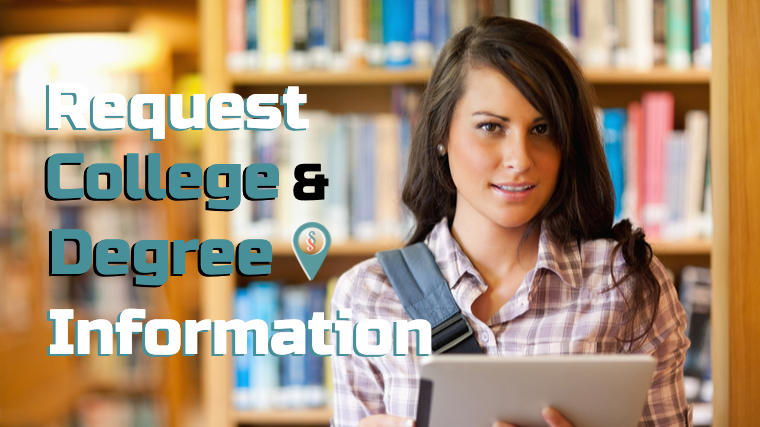 The Best App Development Colleges
Stanford University
Stanford, California
Stanford University, located in northern Silicon Valley--the world's leading epicenter of technology and software companies--offers a free course online specifically for developing apps for Apple, titled "Developing Apps for iPhone and iPad".
Whenever Apple develops a new iOS (internet operating system), Stanford updates their coursework to match the new system. Available at iTunes U, this program has had over 1 million people subscribe, and it's one of the most popular courses on iTunes U. Students can watch the lectures at their own pace.
This course isn't for the complete beginner just getting their feet wet in app development with no background in computer science--some knowledge of writing code and programming is required. Prerequisites to the class are: C language and object-oriented programming experience exceeding Programming Abstractions level, and completion of Programming Paradigms. It is recommended to already know UNIX, graphics, and databases.
For students who are already in computer science programs, this course allows for real world experience and implementation of what they're learning. Stanford's course includes peer collaboration, so you can learn alongside other mobile developers from around the world. Many students from Stanford's course have developed apps that are available in the Apple App Store.
University of Southern California
Los Angeles, California
USC is a private university located in the technology metropolis of Los Angeles. USC's Viterbi School of Engineering offers the Information Technology Program, which specializes in Mobile App Development.
A hands-on program, students will engage the technologies, tools, frameworks and languages that are most commonly used in developing mobile applications for Apple's iOS, Google's Android, Microsoft's Windows Mobile, and other mobile systems.
Students will learn how to design user interfaces, networks, host infrastructure, implement security, and learn the fundamental principles on which these subjects are based--which will prepare students for new technologies that are under continuous development.
The course consists of 13 units, involving four core courses and one elective. Courses offered include Mobile Application Technologies, App Development for Phones and Tablets [Android], Mobile Application Development [iOS], and Mobile Game Programming.
There are no prerequisites or prior knowledge needed to take the course. This program teaches students app development from the ground up.
Massachusetts Institute of Technology
Cambridge, Massachusetts
MIT teaches budding digital artists through the "App Inventor". This is a programming tool for anyone at any level of technological understanding. Even the beginner can design a fully functional app. Mark Friedman and Hal Abelson, both associated with Google, developed the program specifically for Android devices.
The App Inventor is currently being used by close to 3 million people worldwide, and has helped build over 7 million Android apps. App Inventor has 3.3 million registered users from 185 countries currently, who have worked on developing 8.9 million apps.
The program has been instituted throughout the school, but has also caught the attention of many others. Government employees, researchers, and entrepreneurs have also used the App Inventor to develop custom apps to meet the needs of their own projects.
Aside from this unique programming tool, MIT also offers classroom opportunities such as the week long Intro to I-phone App Development course, and the more generalized Intro to Software Application Development through the Computer Science degree.
Carnegie Mellon University
Pittsburgh, Pennsylvania
Carnegie Mellon has started a very successful online course titled "Developing iPad Applications for Visualization and Insight". The class material is offered for free through iTunesU. This project-based course applies theories to real applications for the iPad.
The course material is presented by professional industry iOS developers. Programming experience is highly recommended for this course. In the Fall of 2015 Carnegie Mellon launched a new studio course on mobile app development.
The course is the outcome of the partnership between the Integrative Design, Arts and Technology Network (IDeATe) at Carnegie Mellon and YinzCam. Covered material will include subjects such as real time content delivery, video and media streaming, and server-side cloud management.
University of California-Berkeley
Berkeley, California
For an interactive and comprehensive program on app development, Berkeley College is an attractive opportunity. The application development program for the iPhone, iPad, and iPod Touch is available to students through the UC Berkeley Extension.
This is the continuing education branch of the school. The course provides 30 instructional hours for 2 semester credits. Development systems covered include the Xcode, Objective-C programming, and the iOS operating system. Some prior experience with Objective-C programming is encouraged.
Students will be required to have access to a Mac using an Intel x86 processor with the most recent OS version. The curriculum includes lecture and discussion, but also provides hands-on projects. UC Berkeley Extension offers a course in Android Application Programming, where students can learn to create Android apps specifically.
This course is offered at the San Francisco campus, and requires no prerequisites. This course also provides 30 instructional hours for 2 semester credits.
Students will learn Android app development using GUIs and custom views, how to integrate content provider connections, gain an understanding of bound and unbound services, how to schedule notification alarms, and how to manage Internet resources.
Harvard University
Cambridge, Massachusetts
From humble beginnings in 1636, Harvard has grown with the times as can be seen by their cutting-edge technological and wireless campus. The iOS App Development program is continued witness to the institution's endurance and progressive nature. Offered both as a pre-college program and a summer intensive class, iOS App Development is in high demand.
The pre-college program offers a brief introduction to Swift, Apple, Mac, and iOS devices, and as such no prerequisites are required. However, students are required to bring a MacBook Air or MacBook Pro running Mac OS 10.10 or higher. Much is covered throughout the course such as programming, interface, debugging, and software. Students anticipate the final project for which they must develop a working app for any iOS device.
This pre-college class is perfect experience for the Mobile App Development summer intensive program. This intensive course, completed over a 7 week period, does require a minimum of 3 semesters of experience with programming. Students will also need a Mac and iPhone or iPad.
Small assignments through the class culminate in a final research project in App Development, with an emphasis on information sharing between devices. This is offered as a 4 credit course.
New York University
New York, New York
The heart of New York City is an ideal location to study iOS App Development. At New York University's School of Professional Studies, students will find a certificate program in iOS App Development for Apple. Established in 2010, NYU realized early on the benefits of such a program.
Taken through the normal school year, 3 classes are required to complete the Certificate in iOS App Development. These classes cover introduction, intermediate, and advanced iOS app development and programming for iPhones, iPads, and iPods. Some of the topics included in these classes are coding, quality assurance, utilization of the iPhone's response to gestures, and visual design.
The last 2 classes are electives. The same class material is offered in one class through a summer program intensive course for those with less time through the year. Whether the information is spread out through the school year or condensed through the summer, students in either course will gain full knowledge of iOS Application Development.
University of Denver
University College
Denver, Colorado
The Certificate of Advanced Study in Mobile Application Development is offered online or on campus, or a combination of both. This program gets students and current software developers up-to-date with mobile app design, which lends valuable credentials and a competitive edge for getting hired or advancing in a career in App Development.
Classroom instruction includes browser-based and packaged apps, 3rd party native extensions and plug-ins, distribution to app stores, and cross-platform application development. Students can learn technologies and frameworks such as HTML5, CSS3, JavaScript, PHP, and Apache(r) Flex.
Credits earned may also apply toward the Master's degree in Information and Communications Technology, with a concentration in Mobile Application Development. This is a good program for students to see if they would like to get a Master's in the subject.
This program requires completion of 6 courses for 24 credit hours.
The Master of Science in Information And Communications Technology, with a concentration in Mobile Application Development, is also offered online, on campus, or a combination.
The on campus classes are held in the evenings at the University of Denver campus. This program requires completion of 12 courses for 48 credit hours, as it is more in-depth than the certificate program, but is based off of much of the same curriculum, such as the technologies and frameworks of browser-based and packaged apps.
In each program, along with app development instruction, the University College offers students valuable strategic business perspectives, which is important when independently developing apps or working for an app development company.
San Diego State University
San Diego, California
San Diego State University's College of Extended Studies offers an Advanced Certificate in Web and Mobile Applications Development. All courses can be taken online, in class, or a combination of both. This is a post bachelor's advanced certificate.
A bachelor's degree in computer science or a closely related field is required for admission. A person's equivalent knowledge of the bachelor's degree materials may be accepted by the program director.
Students will learn languages and frameworks for developing applications, networking, hosting infrastructure and security, and design user interfaces and software systems. At least 4 courses (12 units) must be completed for the certificate. Classes include:
iPad/iPhone Application Development
Android Mobile Application Development
Emerging Web and Mobile Technologies
The certificate can be completed in one year.
Full Sail University
Winter Park, Florida
Full Sail University was founded with the idea that passion leads to success and enjoyment, and they applied this to education in the entertainment industry. Starting with music and sound, the University quickly grew to incorporate design, animation, gaming, and the general business of entertainment into the curriculum.
At Full Sail, students will learn the full cycle of application development, from pre-production to market deployment. Programming languages for JavaScript, PHP, and XHTML are covered as well as the popular iOS and Android mobile platforms.
Class projects help students turn theory into reality as they will be responsible for creating their own unique application for professor and peer review. The program can be completed either online or on campus in 32 or 21 months respectively.
Liberty University
Lynchburg, Virginia
Liberty University was one of the major pioneers of distance learning education, and one of the first schools to integrate the internet as the medium of teaching. Thus, it is not surprising that their online Bachelor of Science in Information Technology: Application and Database Development program offers a wide variety of cutting edge courses. These classes include:
Object-Oriented Programing
Advanced Object-Oriented Programing
C# Programing
Introduction to Human-Computer Interactions
Web Enterprise Technologies
Students take these classes as part of their 120 hour bachelor's degree in computer science. This means that unlike isolated courses or smaller certificate programs, liberty graduates have acquired a well-rounded computer background science background on which to build their various App related courses.
Get Information
Southern New Hampshire University
Manchester, New Hampshire
Southern New Hampshire University offers game design programs for students who are interested in game development and game art. The Bachelor of Arts in Game Art and Development degree is available online.
Online students will learn game development from the artistic perspective. This includes 3D modeling, illustration and digital painting. This degree merges technical skills with artistic designs for making games.
The online BS in Game Programming and Development degree teaches online students technical game development.
This education involves learning software development and using a programming language (C++, Java, and C#). Online students can learn design, production, and testing of online game development. Both degrees are 120 credits, and both accept qualifying transfer credits.
Bryant & Stratton College-Buffalo
Buffalo, New York
For 160 years Bryant and Stratton College has been offering practical workplace education. In a world that is dependent on instant information and communication, Bryant's Mobile Application Development Associates Degree has become popular among its students.
This flexible program is offered online through the Information Technology degree. Focus is given to the Android and Java programs. Thorough knowledge will be gained in areas such as database fundamentals, software development, and programming.
Student developed application projects will be submitted to Google Play. Students will create portfolios demonstrating their successful projects that will make them excellent candidates for IT positions.
Clear communication and adaptation are the 'non-tech' skills emphasized to students as keys to success in the ever-changing world of electronics. For those interested, a no-obligation online application is available.
Rasmussen University-Florida
Ocala, Florida
Rasmussen University has over a 100 year history of preparing students for successful careers in a changing world. Rasmussen was one of the first colleges to offer an Associate's Degree in Software Application Development.
This two year degree program offers courses such as Foundations of Software Design, Mobile Application Development and Database Design, and SQL.
Rasmuseen College also recognizes that in a field exploding with developments as rapidly as the information sciences, students can greatly benefit from specialization.
This is why their program allows learners to focus on Apple iOS or Microsoft Universal Windows mobile applications. Yet, this specialization is also balanced by flexibility. Their bachelor's degree program allows a Flex Choice option, which lets students use up to 18 credits in self paced study.
University of California-San Diego
La Jolla, California
The University of California, San Diego has the distinction of being one of the top 15 recognized research universities in the world. Quite naturally, some of that research has been in Information Technology and Application Development.
Currently the school offers a one year certificate program in Mobile Application development which can be taken online. Prior experience with the digital arts or coding is strongly encouraged for applicants to the program. A college degree is not required to apply, but is encouraged.
Professors experienced in the IT field teach classes via project-based learning. Students are required to create working mobile apps for iOS (iPhone, iPad) and Android devices.
Capella University
Minneapolis, Minnesota
Though Capella is a young University when compared to others, it has a progressive outlook and offers many flexible programs through online classes.
One of these is the online Bachelor's in IT-Software Development with a concentration in Mobile Development.
A total of 180 credits are required to complete this degree, including 8-13 general education credits.
Up to 135 credits may be transferred into this program.
Students take an average of 1-3 classes per quarter, with each academic quarter being 10 weeks long. The final semester consists of a capstone project.
American Public University System
Charles Town, West Virginia
Founded in 1995, American Public University is an online college with a total enrollment of over 61,000 students, of which 52% are active duty military and 89% working adults. Classes start every month, and last for either 8 or 16 weeks, which allows for flexibility in scheduling classes.
Among approximately 40 online bachelor's degrees, American Public University offers the Bachelor of Science in Information Technology, which includes courses concentrated in app development.
The app development courses consist of 5 classes totaling 15 hours, which include:
Mobile Application Design and Development
Application Development for the Droid
Application Development for the iPhone and iPad
Advanced Mobile Application Design and Development
Application Development for Windows Mobile Operating Systems
In this concentration students will learn to analyze, design, develop, write, test and deploy mobile applications for Droid, Blackberry, iPhone, and iPad.
Trinity College
Hartford, Connecticut
Trinity College prides itself on synthesizing multiple disciplines. It offers 26 different interdisciplinary majors and an interdisciplinary science center. It is little wonder why this school has taken a strong interest in cutting edge app development, which combines creative computer science and its entrepreneurial application.
That is why the College joined with edX, a world leading online course program, to expand the courses available to students. The Mobile Computing App Inventor course is just one of the online program options. No prior IT experience is required for this course.
Students will learn, starting from an introductory level, all the details of developing and promoting apps for Android devices. Computer Science Principles are emphasized, along with effective communication and writing skills that will be tested through the AP exam. The course is 6 weeks long and can be taken for free at edX.
Baker College
Owosso, Michigan
Though Baker College is one of the largest in the state of Michigan, it still gives a personal touch to education and offers both campus and online curriculum. Baker College runs a substantial computer science department with over two dozen different sub programs.
Amidst this great diversity is a fully dedicated Mobile Application Software Engineering program. From Apple to Windows, students will gain valuable knowledge of the most recent state-of-the-art technology in classes such as:
Introduction to iOS Mobile SDK and Application Development
Advanced Android Mobile Application Development
Introduction to Windows Mobile SDK and Application Development
Advanced Windows Mobile Application Development.
These and other computer science courses make up a 131 credit computer science degree.
App development career information
According to the Bureau of Labor Statistics, Software Developers: Applications has an income range of $59,870 for the lowest 10%, to $106,710 for the median average salary, to $160,100 for the upper 90% per year.
App developers can work for companies such as Google, Apple, and Windows, or work independently, developing apps and selling them on the open market, or to other companies.
Ranking methodology:
This ranking considers academic reputation, variety of courses and hands-on learning, availability to faculty and online resources (for online programs), and curriculum relevant to the changing app industry (such as instruction in the different app platforms and inventing real apps). As always at Successful Student, this ranking is considered from the student's point of view.
More resources: