Are you considering going to school for heating, ventilation, and air conditioning (HVAC) industry in Houston, Texas? We'll guide you through the process of finding the perfect school in Houston, TX, exploring the top schools, programs, and financial aid options, as well as discussing the benefits of becoming an hvac technician.
Synopsis:
Research the accreditation, program offerings and services of HVAC schools in Houston to find the right one.
Cost of education can vary between schools. Financial aid is available for those who need it.
Vocation growth & competitive salaries make the Houston area a great place to pursue an HVAC career. The area is large, and hot in the summer. Graduates will need to meet certain criteria before becoming licensed.
Choosing the Right School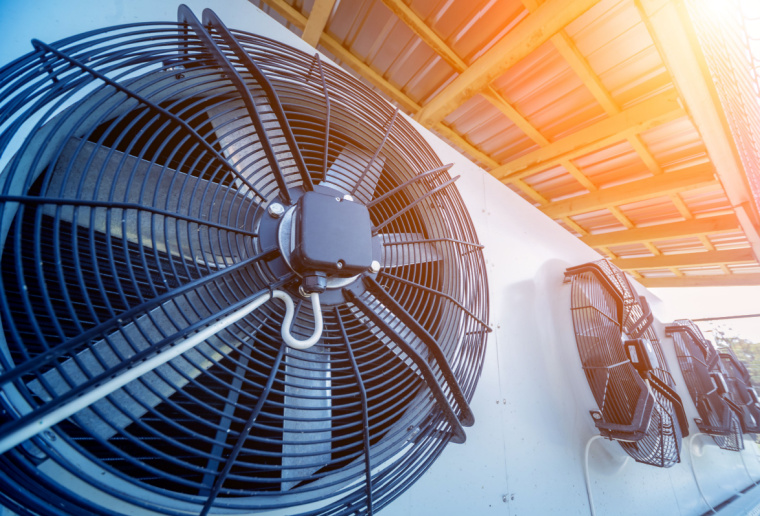 When it comes to choosing between hvac programs, there are a few important factors to consider. Accreditation, program offerings, and student support services all play an important part in getting the best training possible as an HVAC technician. Successful students learn soft skills such as problem solving skills, communication, and knowledge in skills such as learning safety rules, climate control systems and air conditioning systems.
Sponsored Listings
Accreditation
Accreditation is a key factor when choosing an HVAC school in Houston, as it guarantees that the school meets certain quality standards and provides a quality education for entry-level HVAC technicians. HVAC Excellence and the Partnership for Air-Conditioning, Heating, and Refrigeration Accreditation (PAHRA) are the two main accreditation agencies for HVAC training schools. Both organizations evaluate institutions based on educational standards and curriculum requirements.
Additionally, look for institutional accreditation such as The Southern Association of Colleges and Schools Commission on Colleges(SACSCOC), which shows that hands-on training will equip students and that the institution meets certain standards.
Program Offerings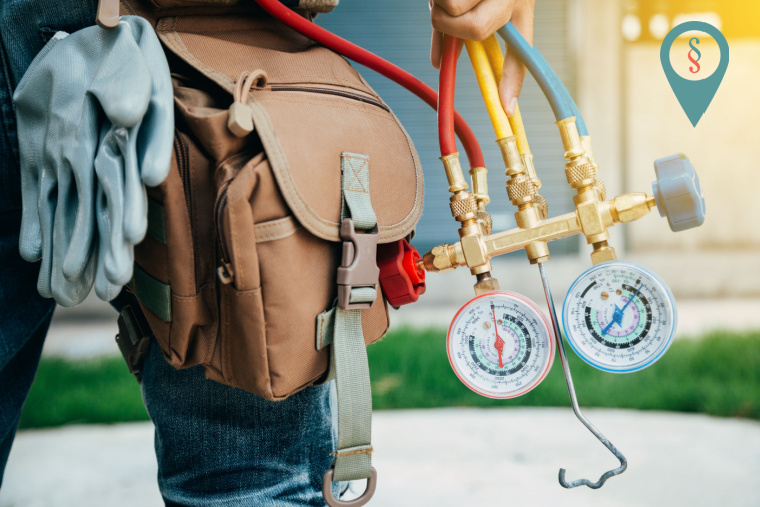 In addition to accreditation, consider the range of programs offered by HVAC schools in Houston, from certificate programs to associate degrees. The HVAC training programs cover a variety of topics such as electrical work, installation methods, refrigerant recovery, and the tools needed to perform jobs for clients in residential and commercial settings.
Some schools also offer HVACR technician programs and EPA certification programs, which focus on residential and most commercial refrigeration and air conditioning systems. Not only do these programs equip you with the required skills, but they also provide countless career opportunities within the HVAC industry.
Student Support Services
Another crucial factor to consider when selecting an HVAC school in Houston is the comprehensive student support services available. Look for schools that have knowledgeable instructors who provide guidance and feedback on your skills development.
In addition to quality instruction, some schools, such as Fortis, offer financial aid for eligible students and job placement assistance. These support services ensure that you have a smooth and successful transition from student to professional HVAC technician.
Top HVAC Schools in Houston, TX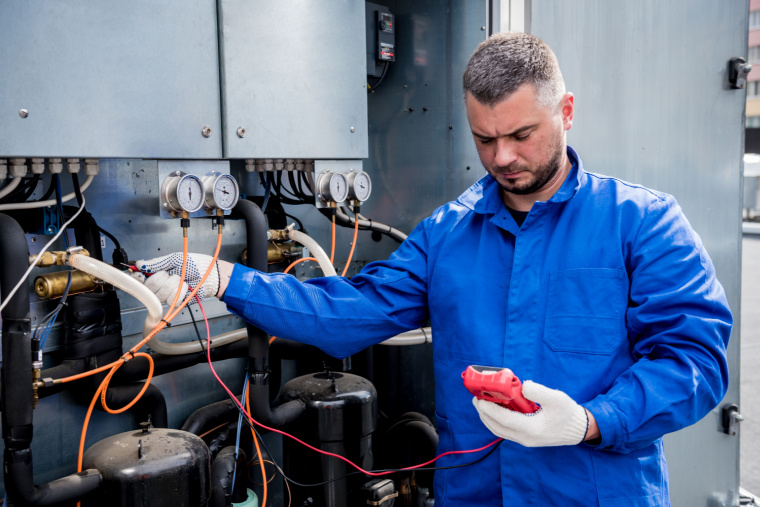 Now that we've covered the essential factors to consider when choosing an HVAC school in Houston, let's take a look at some of the top institutions in the area. Houston Community College, Training Center of Air Conditioning & Heating, and Fortis are among the best HVAC schools in the city, offering comprehensive programs and excellent student support services.
1. Houston Community College
Houston Community College (HCC) is a public college that provides students with the opportunity to gain qualifications in heating, air conditioning, and refrigeration. It offers two one-year certificate programs and an associate of applied science degree. The basic certificate program focuses on important topics for Heating, Ventilation and Air Conditioning (HVAC).
These include:
basic electricity
EPA recovery certification prep
air conditioning control principles
refrigeration systems
residential air conditioning
gas & electric heating
The program includes additional courses like advanced air conditioning controls, commercial refrigeration, and system design. HCC's accredited programs help assure employers that graduates have received a quality education towards an HVAC career.
2. Training Center of Air Conditioning & Heating
The Training Center of Air Conditioning & Heating offers a 14-week HVAC Training Program that focuses on residential and commercial HVAC work, including maintenance, installation, service, and repair. This program utilizes the Chris Walters' Method, a unique and effective learning system designed to help you succeed in the HVAC industry.
The Training Center of Air Conditioning & Heating is a good choice for those seeking hands-on training and a comprehensive education in HVAC.
3. Fortis
Fortis is another top comprehensive program offering hvac certification that focuses on both residential and commercial HVAC work. With experienced instructors and a committed career services team, students can count on receiving quality education and support throughout their journey at Fortis.
Additionally, Fortis offers financial aid for eligible students and job placement assistance to help graduates find employment in the HVAC industry.
Sponsored Listings
Cost of HVAC Educational Institutions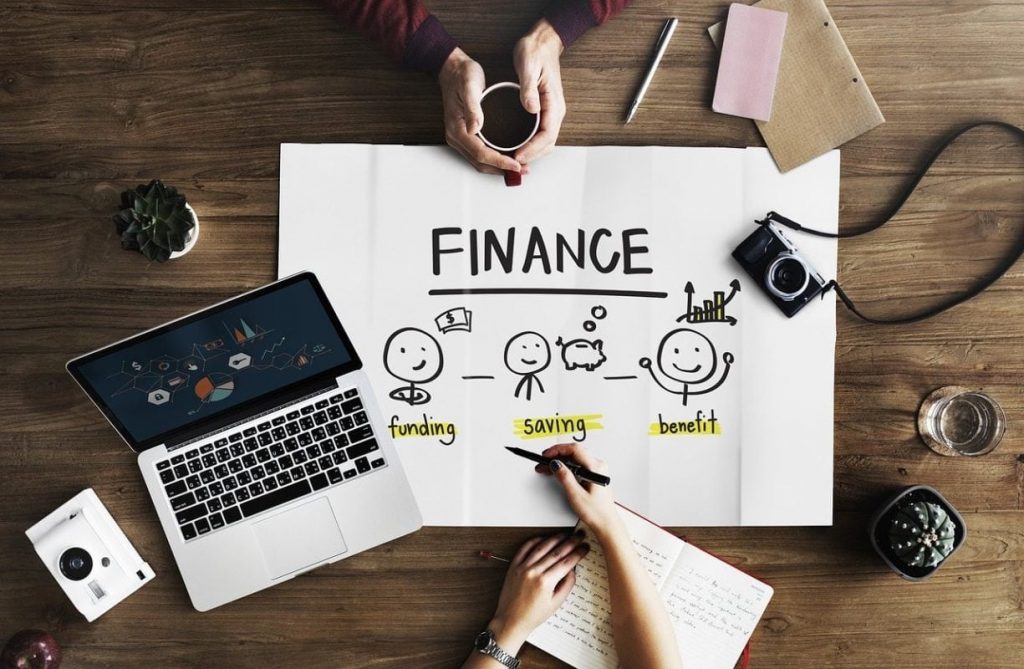 The cost of studying HVAC is influenced by various factors, such as the reputation of the school, program duration, and the type of degree or certification offered.
It's crucial to assess the charges associated with your chosen HVAC program and explore financial aid opportunities to help offset the cost of your education.
Tuition Fees
Tuition fees for HVAC schools vary depending on the institution and the specific program. Fees for six to twelve-month programs can range anywhere between $1,200 and $15,000.
It's important to remember that tuition fees can differ based on the school's reputation and the type of program offered, such as a certification or an associate's degree. Be sure to research and compare tuition fees for different HVAC schools before making a decision.
Financial Aid Opportunities
Opportunities are available for those who qualify. Organizations like the Career Training School provide grants, payment plans, and scholarships to eligible students. To find out more about the aid process, contact the office of your chosen school.
Investing in an HVAC education can potentially lead to career opportunities and a rewarding future in the industry.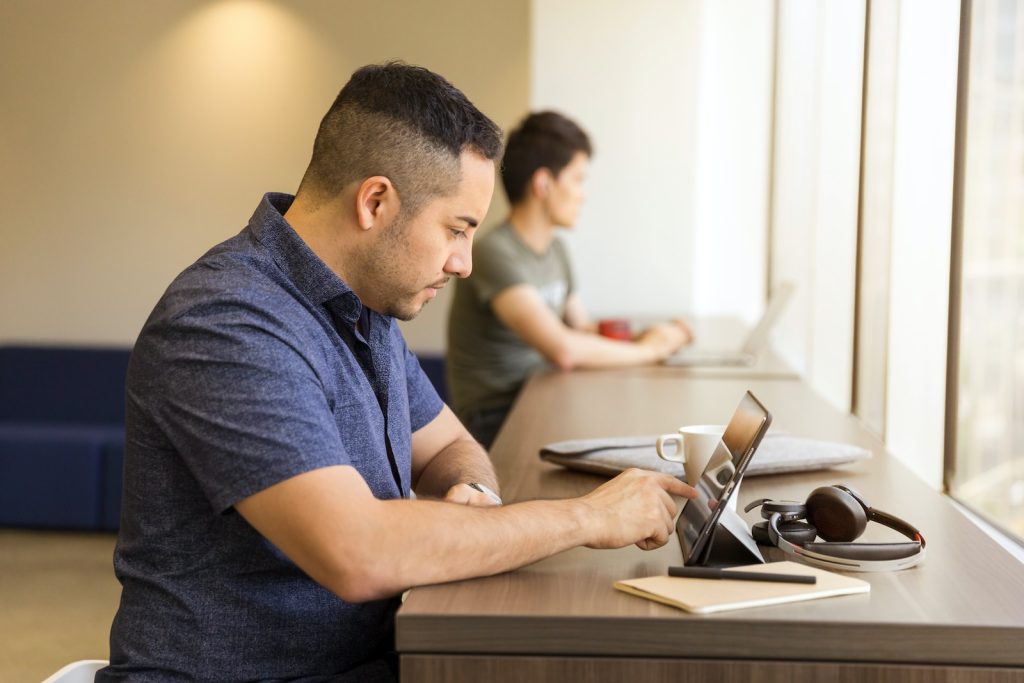 Benefits of Pursuing an HVAC Career
Houston is a good area for pursuing an HVAC career due to its warm weather and the high demand for new heating and cooling systems among businesses and residents, as well as the need to maintain HVAC systems. This area offers benefits for prospective HVAC professionals interested in entering the HVAC industry, including high growth potential, competitive salaries, and a variety of employment opportunities.
Job Growth and Demand
The HVAC industry is experiencing significant growth, with a projected 30% increase in job opportunities over the next decade. This expansion is due in part to advances in modern technology, leading to increased demand for competent professionals who can maintain and repair complex HVAC systems.
With over 7,650 HVAC workers currently employed in the Houston-Woodlands-Sugar Land region, the city offers an abundance of job prospects for both new and experienced technicians.
Salary information
Houston offers competitive salaries for HVAC technicians, with average annual earnings of around $53,830 or $25.88 per hour, according to indeed.com. Factors affecting pay include skills, experience, employer, and location. An entry-level HVAC technician can expect to earn around $21.18 per hour, while those with over ten years of experience can earn up to $43.55 per hour.
Choosing a career in HVAC can lead to a financially rewarding future.
Employment Opportunities
Houston has various employment opportunities for HVAC technicians, with companies such as Arjae HVAC and Mechanical Services, Lennox International, Emcor, Exelon Corporation, HTS Texas, Legacy Air, ABM Industries, Weeks Service Company, Conditioned Air Mechanical, and The Kroger Company periodically hiring in the area for entry level employment and higher.
As positions continue to grow, getting an HVAC training in this field can potentially provide a career path.
Licensing and Certification Requirements for HVAC Technician in Texas
To become a certified HVAC technician in Texas, prospective technicians must meet certain requirements, including age, experience, and successful completion of an HVAC training program.
Let's delve deeper into the types of licenses available and the application process for obtaining your HVAC certification in Texas.
Texas HVAC License Types
Texas offers two main types of HVAC licenses: Class A and Class B. A Class A license allows you to work on any size unit, while a Class B license permits you to work on cooling systems up to 25 tons and heating systems up to 1.5 million BTUs per hour.
Depending on your career goals and the type of work you plan to do, you'll need to determine which license is most suitable for your needs. The Class A license likely affords more opportunities in the workplace.
License Application Process
The license application process for HVAC technicians in Texas involves submitting an application form, passing the Air Conditioning and Refrigeration (ACR) exam, and paying the required $115 fee.
In addition, technicians must be at least 18 years old and have four years of experience working with a licensed technician. These are the steps to complete to become a certified HVAC technician in Texas and embark on a career in the industry.
Summary
Pursuing an HVAC career offers numerous benefits, including job growth, competitive salaries, and ample employment opportunities. By researching and selecting an heating ventilation air conditioning school, obtaining the necessary licenses and certifications, and taking advantage of available financial aid opportunities, graduates will be well-equipped to succeed in this thriving industry. With proper training and support, a fulfilling and rewarding career in HVAC awaits you in Houston, Texas.
Frequently Asked Questions
How much is HVAC school in Houston?
Attending HVAC school in Houston typically takes 5-6 months to complete and usually costs around $5,800. HVAC school is a great way to get the training you need to start a career in the HVAC industry. With the right training, graduates can become a certified HVAC technician and potentially start working.
How do I become an HVAC technician in Houston?
If you want to become an HVAC technician in Houston, you'll need to get an associate degree or certificate in HVAC technology from an accredited trade school. You may also need to complete an apprenticeship program and be licensed by the Texas Department of Licensing and Regulation to work as a professional HVAC technician in Houston.
How long is HVAC school in Texas?
HVAC school in Texas is generally two years for the Associate of Applied Science, and nine months for a level 1 certificate. So, you could be certified and ready to work in a year if you go with the certification program.
More resources: