Students can become certified to work on heating, ventilation, and air conditioning systems through HVAC certification.
There are several colleges and trade schools in the Dallas, Texas area that offer HVAC Certification programs.
Aspiring students seeking to begin or advance their careers in HVAC can gain an advantage by enrolling in an HVAC certification program and successfully completing their coursework.
Best HVAC Schools in Dallas, Tx - Trade Schools Near You
The Heating, Ventilation, and Air Conditioning (HVAC) industry is in high demand, and skilled HVAC technicians are sought after. There are Dallas, TX HVAC schools that have HVAC diploma program options and provide comprehensive HVAC technology training.
Dallas is a major city with a thriving HVAC industry, and there are several educational institutions that offer HVAC training programs in the area for climate control systems, including residential and commercial heating, residential air conditioning, and commercial and industrial systems.
These schools provide comprehensive training in heating, ventilation, air conditioning, and refrigeration systems, preparing students for entry-level positions in the HVAC field.
Sponsored Listings
Best HVAC Schools in Dallas, Tx
1. The Heating, Ventilation, and Air Conditioning Experience at Remington College in Dallas, TX (Garland)
Remington College is one of the top HVAC schools in Dallas, offering a HVAC program that prepares students for a career in this industry. With training and in-depth education, Remington College's HVAC program is designed to provide students with a comprehensive understanding in HVAC training.
The HVAC Experience covers a wide range of subjects, including automated and motor controls, ventilation and refrigeration systems, domestic appliances, heat pumps, hydronic heating systems advanced air conditioning controls, and more.
The HVAC Diploma Program provides burgeoning hvac techs comprehensive training, equipping students with hands-on skills to effectively maintain and troubleshoot modern heating, air conditioning, and refrigeration systems, including commercial and industrial systems.
The program emphasizes understanding of environmental issues in the HVAC industry, covering theory, diagnostics, repair procedures, typical operating conditions, and systematic troubleshooting, maintenance, and installation techniques. The program also addresses indoor air quality standards and discusses sources of indoor pollution, with a focus on molds and methods for improving indoor air quality.
2. Remington College - Dallas TX
In addition to its Garland campus, Remington College also offers HVAC programs at its Dallas campus. This campus provides students with access to the same high-quality HVAC training and education as the Garland campus, making it an excellent option for students who live in the Dallas area.
Remington College offers the HVAC Technician Diploma program, which combines hands-on training with opportunities for HVAC certification, recognizing the value of both in preparing students for successful careers as HVAC technicians. All coursework aligns with national skill standards for HVAC technicians.
Upon completion of the program, students are prepared for Type I, II, III, and Universal EPA HVAC certification testing in their state. Successfully passing these tests will qualify students to work on air conditioners and commercial refrigeration control systems in accordance with Section 608 of the Clean Air Act.
Program topics include residential/light commercial air conditioning control principles; heating and cooling fundamentals; indoor air quality standards; and domestic air conditioning/refrigeration appliances, among others.
3. Dallas College
With a focus on hands-on training and practical education, Dallas College's HVAC program provides students with the skills and knowledge necessary to succeed as HVAC technicians.
The program provides comprehensive training in heating, ventilation, and air conditioning systems with courses in refrigeration principles, electrical systems, heating systems, ventilation systems, and air conditioning troubleshooting techniques.
Students learn through a combination of classroom instruction and hands-on training, allowing them to apply their knowledge to real-world heating, air conditioning and refrigeration scenarios.
The program also emphasizes safety practices and industry standards, as well as environmental regulations and energy-efficient technologies. Students are trained to understand and comply with local, state, and federal codes and regulations related to commercial refrigeration control systems and HVAC systems, including EPA regulations for handling refrigerants.
The program also prepares students for industry certifications, such commercial refrigeration systems such as the EPA Section 608 certification, which is required to handle refrigerants legally. The program also offers preparation for other industry certifications, such as NATE (North American Technician Excellence) and HVAC Excellence certifications, which can enhance students' credentials and job prospects.
4. Dallas College – Eastfield Campus
Dallas College's Eastfield Campus provides training and education in heating, ventilation, and air conditioning systems.
The program covers topics, including basic principles of HVAC, electrical systems, refrigeration systems, air conditioning systems, heating systems, ventilation systems, diagnostics, maintenance, repair, and safety practices and energy efficiency. Students work with hands-on training in labs or workshops.
The curriculum is aligned with industry standards and regulations and prepares students for certification exams.
As well, Eastfield is a member of the Air Conditioning Contractors of America, the largest air-conditioning organization in the U.S.
5. Tech Zone HVAC-R School
A trade school dedicated to providing graduates with necessary skills, Tech Zone HVAC-R School focuses on hands-on training and practical education.
The intensive 100-hour program can be completed three ways:
Day Class, a full-time, two-week program that minimizes time between labs.
Night Class, a part-time, five-week program that accommodates students with day jobs or family responsibilities.
Saturday Class, a part-time, 10-week program that meets on Saturdays.
Regardless of the chosen class option, all students receive a strong foundation and all course materials, including tools and books.
The program prepares students to earn their EPA 608 certification.
Tech Zone provides job placement assistance and hosts on-campus job fairs.
Tech Zone is licensed and regulated by the Texas Workforce Commission.
6. Aviation Institute of Maintenance - Dallas Metro Campus
The Institute offers a 12-month, 36-credit-hour training program focused on hands-on and practical education in fundamental hvac maintenance.
Topics include hydronics, heat pumps, residential and commercial, basic refrigeration systems, and more.
Before graduation, students sit for the Environmental Protection Agency (EPA) certification and the Industry Competency Examination (ICE).
Sponsored Listings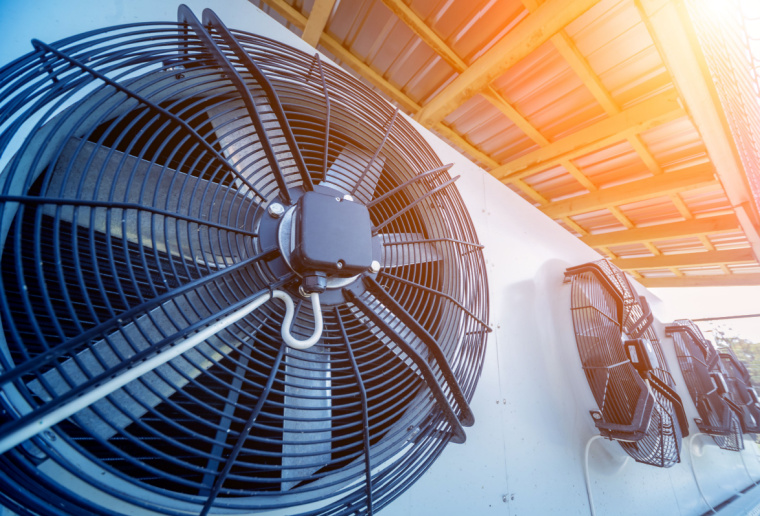 Accredited HVAC Schools in Dallas
Accredited HVAC schools typically offer structured curriculum, experienced instructors, state-of-the-art facilities, and may also provide opportunities for certifications or licensure exams, which can enhance job prospects upon graduation.
How Long is HVAC School?
HVAC programs can range from a few months to several years, depending on the level of training and certification being pursued.
Certificate or diploma programs can be completed in a few months to a year. These programs provide foundational knowledge and basic skills in HVAC systems, and are suitable for individuals seeking entry-level positions in the HVAC field.
Associate's degree programs can take two years or more to complete. These programs often provide more in-depth training, covering advanced topics and skills in HVAC systems. Associate's degree programs are suitable for individuals seeking higher-level positions in the HVAC field or who wish to pursue further education in related fields.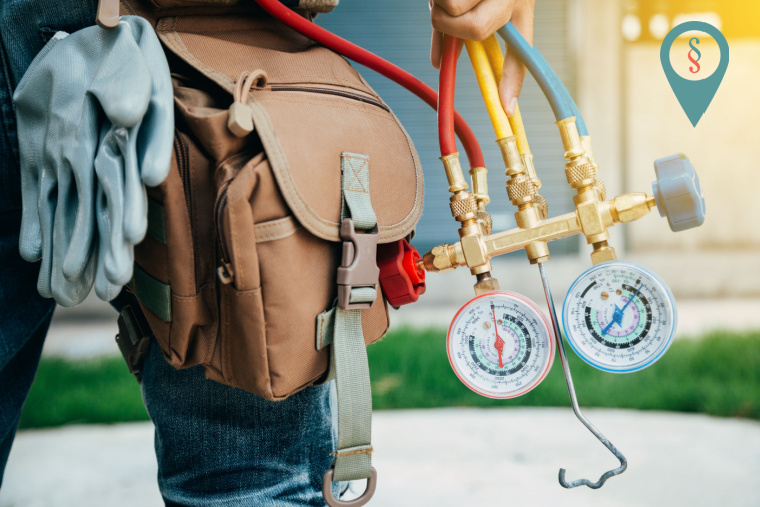 Occupational Demand for HVAC Technicians in Dallas
HVAC technicians are in high demand due to the region's hot climate, which requires significant use of air conditioning systems for both residential and commercial buildings. Additionally, Dallas is a rapidly growing metropolitan area with a thriving construction industry, resulting in a continuous need for HVAC technicians to install, maintain, and repair air conditioning and related systems in new and existing buildings.
Is HVAC Technician an active job?
HVAC technician is an active job that requires physical activity and hands-on work.
HVAC technicians often work in physically demanding environments, such as tight spaces, rooftops, or outdoor settings, and may need to lift heavy equipment, climb ladders, and use hand tools and power tools to perform their job duties. They may also need to work in varying weather conditions, depending on the location of the systems they are servicing.
Do HVAC programs focus on green technology systems?
Many programs incorporate training on green technology and sustainable practices in the field.
As the HVAC industry continues to evolve and adapt to changing environmental concerns and regulations, there is a growing emphasis on energy-efficient and environmentally-friendly HVAC systems and practices.
HVAC programs may include coursework and hands-on training related to green technologies, such as high-efficiency HVAC systems, renewable energy sources, green building practices, indoor air quality (IAQ) considerations, and sustainable HVAC maintenance and service techniques.
What Makes Dallas a Great Place to Start an HVAC Career?
Dallas can be a great place to start an HVAC career due to the strong demand for both HVAC professionals and technicians, growing job opportunities, diverse range of HVAC applications, accredited HVAC schools, competitive salaries, favorable climate, and thriving business environment.
Sponsored Listings
More resources: