The Best Colleges for Transferring to Universities in Texas is a list of the best Texas junior colleges, community colleges, and four year colleges that are good to attend before transferring into Texas universities.
There are many advantages to taking classes at these schools before enrolling at a four year university. The cost of taking basic courses (courses that are required in a Bachelor's degree) is much lower at these schools. You can usually get an Associate's degree at these schools for much cheaper than at a university.
If you don't qualify for admission to the university of your choice right out of high school, these colleges are easier to get into. And by making good grades at these colleges and then applying to the university, the chances of being admitted are much higher. Many of these stepping stone colleges have online classes which make this process even easier.
Once admitted into the university, it is also sometimes the case that you can take classes from these colleges and transfer the credits to the university. One benefit of doing this is that the letter grade of the class doesn't get transferred, only the class credit is transferred. So take classes that you aren't strong at, and no matter how low your letter grade, you won't lower your university GPA.
But you will still get the credit for the class at the university as long as you passed the class. It doesn't matter that you made a C in Algebra or Statistics, as only the class credit is transferred to the university. Your university GPA is unaffected by lower grades from these colleges. Taking classes in this strategic way can keep your university GPA higher, which can help you make the deans list, get academic scholarships and awards.
Often these stepping stone colleges are in close proximity to the university, and there is a good system already in place for transferring credits between them. Because these schools have a good working relationship, all of your academic business between them should be seamless.
This is a guide to show which colleges are strategically good for getting into the university you want, with a strategy for keeping your university GPA protected, in Texas.
Related: The Best Bachelor's Degrees in Marketing in Texas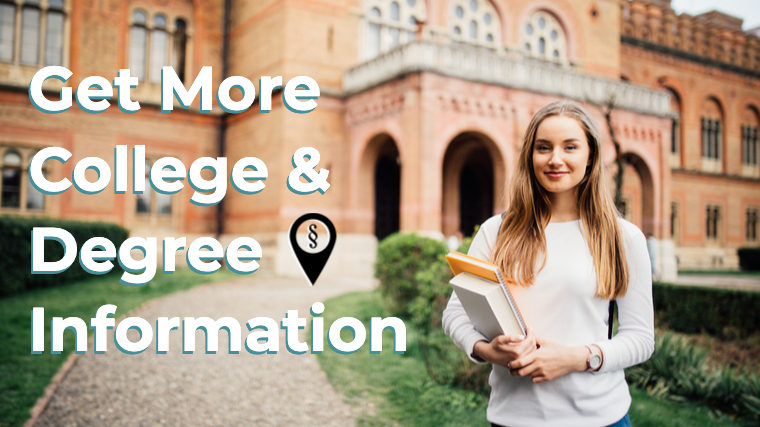 The Best Colleges for Transferring to Universities in Texas
Austin Community College District
Austin, Texas
Good for Transferring to the University of Texas at Austin
Since its founding in 1972, Austin Community College has expanded to 10 campus locations serving eight counties in Central Texas.
There are more than 43,000 students enrolled in over 100 academic programs. With the university transfer/core curriculum program, students are able to easily use credit earned at ACC towards a bachelor's degree at a four year institution.
The closest institution for higher education to ACC is the University of Texas at Austin, however ACC maintains partnerships with an additional 30 other school districts.
Classes at ACC are maximally flexible for busy students being offered day, evening, weekend, or online. There are an average of 22 students per class with free tutoring, advising, and counseling available. Prudent students should meet with an adviser regularly if they are interested in transferring credit in order to ensure a relatively seamless transition.
Tarrant County College District
Fort Worth, Texas
Good for Transferring to the University of Texas at Arlington, Texas Christian University, North Texas University, & Texas Tech University
Recognized as the seventh-largest college or university in the state of Texas, Tarrant County College was established in 1965 and maintains six campus locations. Being a state supported institution for higher education; Tarrant College has a core curriculum acceptable to most four year universities including the University of Texas, Texas Christian University, and Texas Tech University among others.
This curriculum allows students to easily transfer a block of general education credits to the bachelor's program of their choice. The receiving university should substitute the accepted credits for the corresponding core curriculum of the four year degree.
Those subjects most easily transferred into include Business, Computer Science, Engineering, Journalism/Mass Communication, and Music. Students would be well advised to work with an academic counselor to ensure the appropriate courses are taken. At Tarrant College students will complete a 48-semester-credit-hour core curriculum with classes being offered part or full time.
Blinn College
Brenham, Texas
Good for Transferring to Texas A&M University
Originally founded in 1883 with the intent of educating young men for the ministry, Blinn College is now recognized as 'the first county-owned junior college district in Texas'. With more than 19,000 students enrolled, Blinn serves 13 counties in the state with four campus locations.
In addition to workforce training and continuing education classes, Blinn also offers an academic transfer program known as TEAM (Transfer Enrollment at A&M).
This collaborative, co-enrollment partnership, established in 2001, allows students to complete 45 general education credits at Blinn and 15 course credits at Texas A&M University within two years.
After which students may fully and easily transfer into the four year degree program.
McLennan Community College
Waco, Texas
Good for Transferring to Baylor University
The unique partnership between McLennan Community College and Baylor University has made McLennan more than just your usual small town school. Titled 'Baylor Bound', this beneficial relationship allows students easily transfer between the two institutions.
Students must complete all general education program requirements with a minimum cumulative GPA of 2.5 before being admitted into Baylor which typically takes about one year. Students should be aware that admission to a particular department or program at Baylor may require a higher GPA.
There are more than 65 approved degree programs at McLennan within this academic partnership with classes being offered daytime, evening, or online.
McLennan also works closely with other universities in the state including Texas Tech University and Tarleton State University.
Dallas County Community College District
Dallas, Texas
Good for Transferring to Southern Methodist University, University of Dallas
Recently recognized as one of the largest community college systems in the state of Texas, the Dallas County Community College District is comprised of seven independently accredited institutions for higher education. Founded in 1965, there are currently more than 72,000 students enrolled for credit with over 100 areas of study available.
One-year and two-year certificates and degree programs are offered in addition to continuing education and noncredit courses. The majority of 'core curriculum courses are guaranteed to transfer to any public Texas college or university' which include Southern Methodist University and the University of Dallas.
Other degrees easily transferred include the Associate of Arts, the Associate of Sciences, the Associate of Arts in Teaching degrees, and certain Engineering degrees. The availability of these programs will vary based on the campus location.
Houston Community College
Houston, Texas
Good for Transferring to the University of Houston and Sam Houston State University.
Houston Community College was established in 1971. It currently serves six school districts in Texas and maintains 23 campus locations. There are nearly 70,000 students in attendance with a large presence of international students. In addition to attracting international students, the Houston Community College claims to 'transfers more students to the university of their choice than any other community college in Texas'. Students are encouraged to complete a full associates degree at Houston before transferring to a four year institution, but this is not required.
HCC also offers a 'transfer back' option to students in a four year university who have already left HCC who feel, for whatever reason, that they need to go back to Houston Community College. Up to 42 college-level credit hours from the four year institution may be 'transferred back' if it is 'within three years of leaving HCC to complete his/her associate degree requirements'.
Howard College
Big Spring, Texas
Good for Transferring to Texas State University
Established in 1945 by a county-wide vote, the Howard County Junior College District is commonly known as Howard College. Comprised of four campus locations, the College services 13 counties in Texas and is host to 29 independent school districts.
The fourth of the campus locations is the unique South-West Collegiate Institute for the Deaf. In its effort to attract a wide variety of students, Howard College is a recipient of the e-START grant. Funded by the U.S. Department of Education, the purpose of this grant is to increase 'the transfer rate to four-year institutions for students in STEM fields', specifically of minority students.
To this end, Howard College maintains articulation agreements with 16 institutes for higher education including Midwest State University, Tarleton State University, Texas Tech University, and the University of Texas. Also offered is the ASU Direct Path program for students who wish to transfer into Angelo State University.
Collin County Community College District
McKinney, Texas
Good for Transferring to North Texas University
Currently the only public college in Collin County, the so named Community College serves nearly 53,000 students annually of both credit and continuing education status. Open since 1985, there are more than 100 degree and certificate programs offered in a variety of fields through three campus locations and four academic learning centers.
Since August of 2000 Collin County Community College has maintained a pre-admission partnership agreement with the University of North Texas. This program allows students to complete two years worth of general education and pre-requisite classes at Collin with the intent of transferring to North Texas at the appropriate time.
A UNT representative will maintain contact with eligible students in regards to the appropriate services and resources available. When students are ready to transfer, the Texas Common Transfer Application must be submitted to UNT's Admission Office.