This is a ranking of the Top 10 Catholic and Eastern Orthodox Seminaries in the United States. In this article we focus on the apostolic traditions.
These denominations see themselves as extending from an unbroken line of authority inherited from Peter. These include the Roman Catholic and Eastern Orthodox traditions. Those who study at these seminaries are likely entering a more formal priest craft.
Degrees from these seminaries include bachelor's, master's, and doctoral programs.
Subjects include:
Bachelor's in Sacred Theology
Bachelor's in Theology and Religious Studies
Master of Divinity
Master of Theology
Master of Arts in Early Christian Studies
Master of Arts in Christian Apologetics
PhD programs in subjects such as Canon Law, History of Christianity, and Systematic Theology
Career Information:
According to PayScale, Priests earn a median salary of around $40,000 per year, which is also tax free. For professors at seminaries, the salaries range from $49,000 to $112,000 per year according to Glassdoor.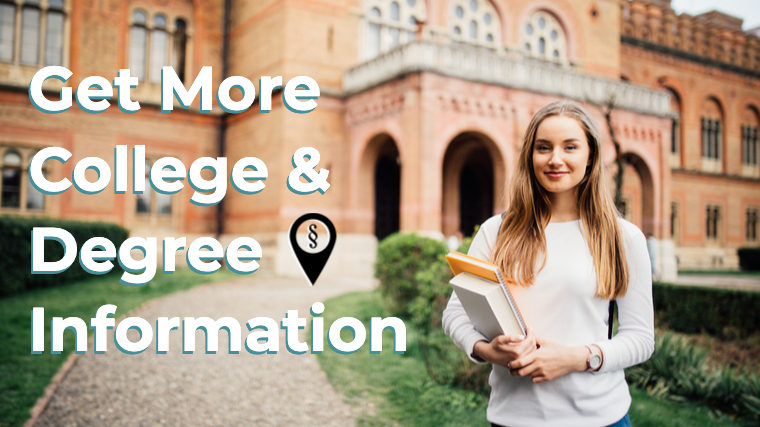 The Top 10 Catholic and Eastern Orthodox Seminaries
1. University of Notre Dame (South Bend, IN)
The University of Notre Dame has become the premiere Roman Catholic Research University in North America. Their 10 billion dollar endowment has allowed the school to develop considerable strength in the sciences, many research institutes, and one of the most respected athletic traditions in the country.
This has also provided the school with the resources to become the world leading center for philosophy of religion. The school runs several other impressive programs related to theology, such as a history department with strengths in religious history, and a doctoral program in peace studies. The department even offers a joint degree with the classics department in early Christian studies.
All of these sister programs and substantial resources contribute to making Notre Dame's theology department one of the most well known in the world. Even Master's students can acquire full funding here, which is very rare. The department has developed an Africa Initiative, which specializes in raising the continent's next generation of leadership.
The school also has considerable strengths in liturgical studies, a field that is central to Catholic theology but often understudied in other contexts. Prospective students should be aware that they will encounter a wide range of Christian perspectives at Notre Dame University which include many leading Protestant voices.
2. Catholic University of America (Washington, D.C.)
There are many Catholic universities throughout America. The majority of them have been started by Catholic religious orders such as the Jesuits. However, there is only one national university of America, and that is the aptly named Catholic University of America.
This school divides its theological training into three distinct branches. First it offers civil degrees, which include the Master's and Doctorate. It also offers ecclesiastical degrees, which include several different programs in sacred theology. And finally, it offers pastoral degrees, which include degrees like the Master's of Divinity or the Doctor of Ministry.
The university also runs two different Institutes: the Pontifical John Paul II Institute for Studies on Marriage and Family, and the Institute for Interreligious Study and Dialogue. The Catholic University of America is situated in Washington D.C., placing it in an ideal location to directly apply its academic subjects.
3. Holy Cross Greek Orthodox School of Theology (Brookline, MA)
Founded in 1937, Holy Cross is one of the most influential epicenters of Orthodox Theology in the United States, despite its small size (the school has less than 200 students). The seminary is partnered with Hellenic College, which makes it one of the few places in America where someone can study Orthodox theology at the undergraduate level.
The growing school offers several Bachelor's degrees in the humanities and three graduate degrees, including the Master of Divinity, Master of Theology, and the Master of Theological Studies. The school also offers two different Certificate programs.
Students training for the clergy at Holy Cross will spend three years studying the various sub-disciplines of theology in addition to a full year just focusing on the language and liturgical requirements of their respective diocese. Holy Cross is also a member of the Boston Theological Institute: the largest theological consortium in the world.
4. Marquette University (Milwaukee, WI)
Marquette University is one of the premier Roman Catholic research centers in the United States. Founded in 1881, this Jesuit school has grown to roughly 12,000 students, with an endowment over $550 million dollars. Its theology department offers competitive degrees at both the Master's and PhD levels.
The department emphasizes broad training in Biblical Studies, Historical Theology, and Systematic Theology/Ethics (as well as more specialized coursework). Marquette has placed students in over 200 colleges and universities, and graduates in numerous church positions and teaching in Catholic high schools.
It also offers a Master of Arts in Christian Doctrine. This degree provides a broader focus on a wide range of Christian thought, including Orthodox and Protestant perspectives. It is also available entirely online. As a top notch research university, Marquette also has ample representation in sister fields, such as philosophy, history, and medieval studies.
5. Fordham (New York, NY)
Established in 1841 and having since grown to service well over 15,000 students, (almost half of which are graduate students), Fordham is a well-established Jesuit university in New York City. Consequently, it is intimately connected to the vibrant life and culture of America's economic center.
Its theology department offers five major areas of PhD specialization, which include the Bible, Christianity in Antiquity, History of Christianity, Systematic Theology, and Theological and Social Ethics. For those more interested in practical theology, Fordham offers a Doctor of Ministry degree with three concentrations, which include Spirituality, Pastoral Ministry, and Latino Ministry.
Fordham also offers significant coursework in social work, and actively encourages students to pursue both disciplines simultaneously. And for students looking to lay a theological foundation for further studies, Fordham also offers a Master of Arts in Theology. Prospective students should note that Fordham emphasizes enlightenment languages more so than many other theology departments, and consequently their academic degree options usually have French and/or German requirements.
6. Boston College (Boston, MA)
Boston College provides the Catholic Church with an important presence in America's most well-known university hub. It is a Jesuit school founded in 1863 and now boasts a more than $2 billion dollar endowment. The department works side by side with the Institute of Medieval Philosophy and Theology, allowing students at Boston ample opportunities to study Catholicism's rich scholastic tradition.
It also runs the Lonergan Center, named after Bernard Lonergan, a very influential theological and philosophical thinker. This unique place gathers works and researchers interested in this famous Jesuit theologian. Boston also offers a dual Master of Arts in Philosophy and Theology, which combines the school's multi-departmental strengths. Boston College's theology department has an incredible placement record.
Out of the 47 graduates over the past five years, 83% have found placement in an academic institution, and 80% have done so in tenure track positions. Students interested in studying theology at Boston should realize that this school is much more heavily focused on academics over ministry than some of the other schools on this list. Its strengths are in things like church history and systemic theology, as opposed to liturgy or practical theology.
7. Loyola University Chicago/St. Joseph College Seminary (Chicago, IL)
Loyola University Chicago is the largest Jesuit school in the country with over 15,000 students. The school was founded in 1870, and now has an endowment over $600 million. Its Theology department offers degrees at the undergraduate, Master's, and Doctoral levels.
The theology department is a part of the Tri-lateral Agreement for Scientific Collaboration, which is a joint research endeavor with the University of Bolgna, (the world's oldest university), and The Ecole Pratique des Hautes Etudes, in Sorbonne. The school also offers a unique interdisciplinary program in Theology and Gender Studies. Loyola Chicago also runs a Hispanic theological initiative.
Furthermore, the university runs several relevant centers that advance theology, such as the Medieval Studies Center and the Center for the Catholic Intellectual Heritage. In addition to Loyola's first class theology department, the school works in accordance with St. Joseph's College Seminary. The seminary focuses specifically on the training of priests.
8. Vladimir Theological Seminary (Yonkers, NY)
Vladimir Theological Seminary is named after St. Vladimir, the ruler who introduced Kievan Rus (a federation of Slavic tribes), to Orthodox Christianity in 988 AD. Founded in 1938 after economic woes in Russia interrupted the spread of Orthodoxy in the United States, Vladimir is one of the major centers of Orthodox theology in North America.
The school is located in Yonkers, New York. As a place with deep ties to the Russian Orthodox Church, the seminary exhibits strict adherence to its theological roots. As such, the school has a heavy emphasis on learning Greek, in order to read the scriptures in their original language (remember Orthodox Christianity's emphasis on the Greek Septuagint over the Masoretic Hebrew version of the Old Testament).
Also, their MDiv program has a required music proficiency component. This test assesses the student's ability to match pitch, read music, and sing. This is accompanied by 9 credits in liturgy and church music. The school is now governed by the Orthodox Church in America. Budding scholars interested in patristics, liturgy, and the ecumenical creeds will especially benefit from Vladimir's Orthodox emphases.
9. Georgetown, Washington (Washington, DC)
Founded in 1789, Georgetown is not only the oldest Jesuit, but also the oldest Catholic school in America. It has developed an impressive endowment in excess of $1.5 billion, with over 7,000 undergraduate and more than 10,000 graduate students.
As such, the school has developed a reputation as one of Catholicism's leading centers for dialogue with the larger social arenas, and its theology department is no exception. Georgetown has a large theology department with 39 faculty.
The professors represent a wide array of interests, which cover multiple world religions. More so than most other theology departments, Georgetown resembles a nonsectarian religious studies department, but still retains many Christians working within their Catholic framework. This makes the school an excellent place to study ecumenical theology, religious pluralism, and other questions of interfaith dialogue and their political impact.
10. Seton Hall/Immaculate Conception Seminary (South Orange, NJ)
Established in 1856, Seton Hall is a Catholic University based out of South Orange, New Jersey. The school serves over 10,000 students. Seton Hall runs the Immaculate Conception Seminary, which is more focused on training clergy than scholars.
The seminary offers several different Master's degrees, including a Pastoral Ministry Degree, a Master of Arts, and a Master of Divinity. Due to the large size of the Divinity degree, many students choose to do a dual Divinity and Arts Master's degree. Seton Hall expects its students to have formal training in theology or philosophy before entering into their graduate program.
Thus, students who lack this preparation must first complete a pre-theology program. Students who are interested in theology but do not need a full-fledged graduate degree, can obtain a Certificate focusing on either evangelization or parish services.
More resources:
For the complete list of online Master of Divinity degrees in America, check out The Seminary Student.