The Best Church of Christ Schools

| Rank | School | Location |
| --- | --- | --- |
| 1 | Pepperdine University | Malibu, CA |
| 2 | Sunset International Bible Institute | Lubbock, Texas |
| 3 | Lipscomb University | Nashville, TN |
| 4 | Oklahoma Christian University | Edmond, OK |
| 5 | Abilene Christian University | Abilene, TX |
| 6 | Harding University | Searcy, AR |
| 7 | Amridge University | Montgomery, AL |
| 8 | Faulkner University | Montgomery, Alabama |
| 9 | Freed-Hardeman University | Henderson, TN |
| 10 | Lubbock Christian University | Lubbock, TX |
| 11 | Ohio Valley University | Vienna, WV |
| 12 | York College | York, NE |
| 13 | Austin Graduate School of Theology | Austin, TX |
| 14 | Tennessee Bible College | Cookeville, Tennessee |
This ranking of the best Church of Christ Schools includes universities, colleges and institutes that are affiliated with the Church of Christ denomination.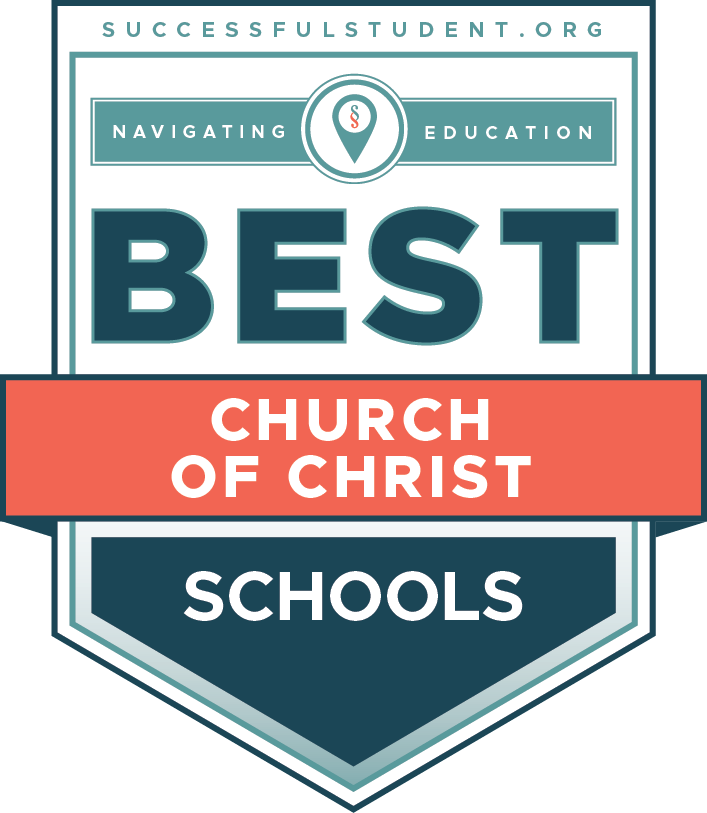 This ranking is for current and future students to help navigate education.
Students have a variety of options of schools, from one coast to the other, in small and large cities.
Church of Christ colleges and universities provide many academic opportunities.
From Ministry to Business, these schools offer many degree subjects. Students may pursue undergraduate and graduate degrees.
Below, students will find first rate academics. All schools have affiliation with the Churches of Christ. Several schools include graduate degrees. Ministry and religious studies are available for seminarians.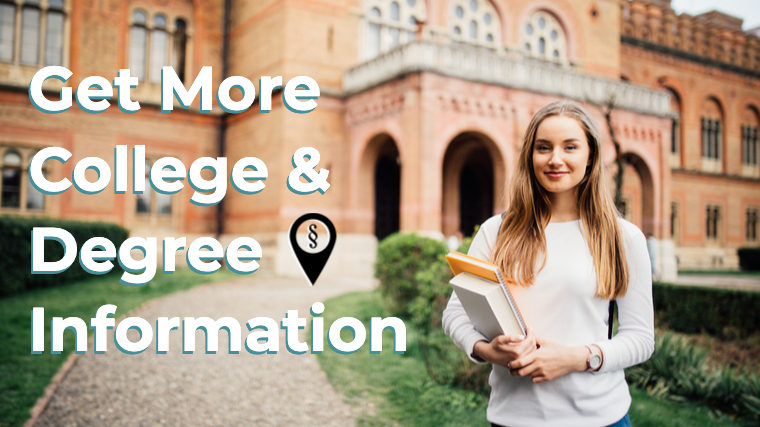 The Best Church of Christ Schools
Pepperdine University
Malibu, CA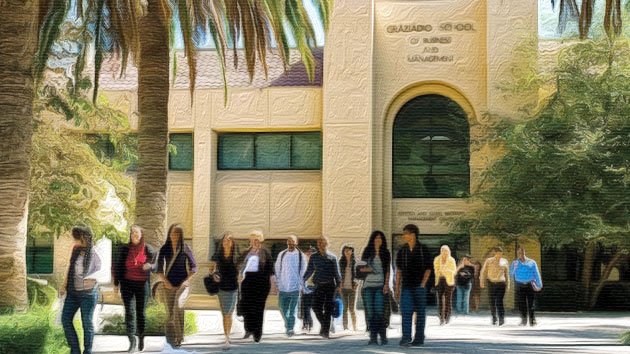 There are currently 47 majors, including a Religion major, offered to undergraduate students at Pepperdine University.
Students may then select from over 33 Master's programs if they choose to continue their education at Pepperdine. The graduate programs include:
Master of Arts in Religion
Master of Divinity
15 certificate programs
8 doctoral programs
A 12:1 student-faculty ratio encourages close collaboration between students and instructors.
Six international campuses, located in six continents, are available for students seeking opportunities to study abroad. Approximately 84 percent of students get working experience in their field during their education.
A year at Pepperdine will run $67,000 for an on-campus undergraduate student in the College of Letters, Arts, and Sciences.
Sunset International Bible Institute
Lubbock, Texas

Sunset International Bible Institute is dedicated to the education of those who are called to ministry.
The largest program offered is an accelerated program, a Bachelor of Biblical Studies degree that is completed, start to finish, in two years.
While no tuition is charged, students are expected to provide their own housing and expenses, usually supplemented by the church they will serve.
Recent high school and college graduates are encouraged to considered the Adventures in Mission program, which is less intense than the two-year degree and offers a certificate.
Those who cannot leave their ministry but wish to continue their education might consider the Master of Biblical Studies program, designed for distance learning students.
Lipscomb University
Nashville, TN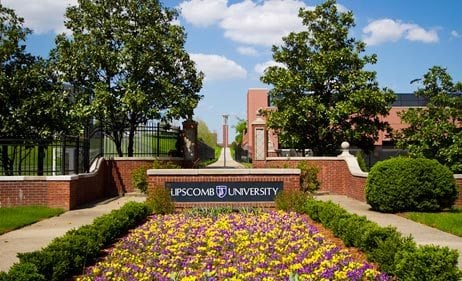 A total of 176 bachelor's degree options, including Theological studies and a variety of ministerial opportunities, are available to undergrads.
This institution offers a diverse range of programs. The 4,600 member student body is balanced with a 14:1 student-faculty ratio.
An on-campus undergraduate at Lipscomb University will spend just over $44,400 each year. Students interested in graduate studies are served with 24 Master's programs and three doctorate programs, as well as numerous certificate programs.
Lipscomb also offers an Associate's degree to those in the Tennessee Prison for Women, and an accelerated degree for adults.
Oklahoma Christian University
Edmond, OK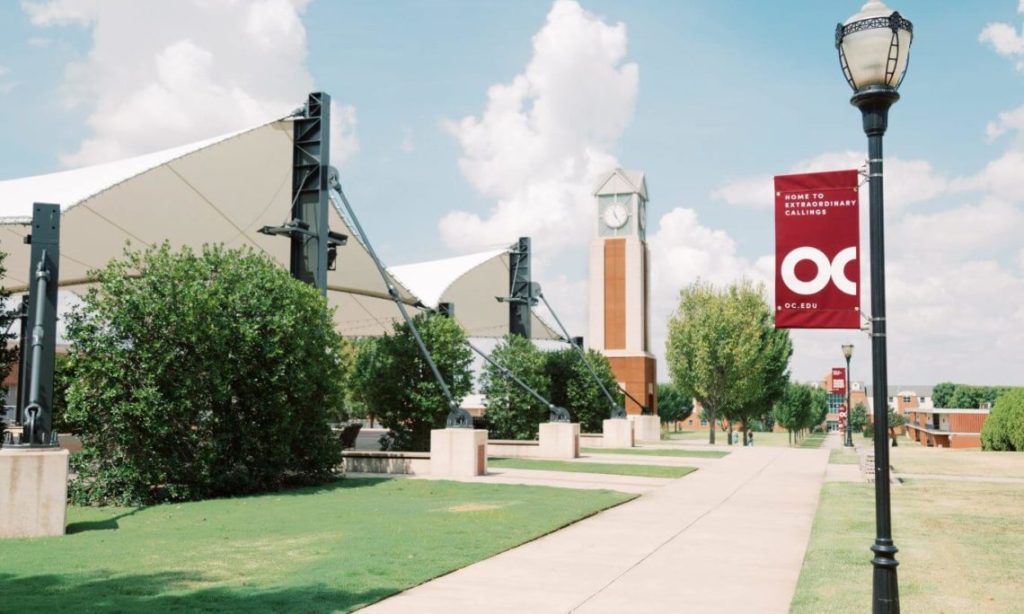 At this 200 acre campus in the state capital, undergraduate students have a choice of 60 majors.
The college of Biblical Studies offers seven choices of major for undergraduates as well as six minors. Oklahoma Christian University also offers seven Master-level graduate programs, including:
Master of Divinity
Master of Theological Studies
Master of Arts in Christian Ministry
For undergraduates, a 14:1 student-faculty ratio reflects the opportunities for personal support available. Students may opt to study abroad in locales such as Austria, Japan, and Korea, and eve a healthcare mission to Honduras. An undergraduate living on campus at Oklahoma Christian University will spend approximately $29,000 in tuition, room, and board.
Abilene Christian University
Abilene, TX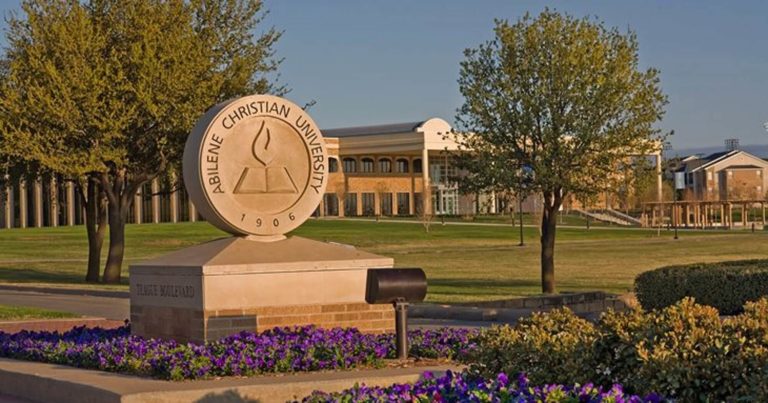 With 70 majors for undergraduates, 27 Master's degrees, and three doctoral programs in ministry, ACU offers a wide variety of degree options in pursuing education in a leading Church of Christ university.
The fairly large university maintains a 14:1 student-faculty ratio, and an average class size of 26. ACU offers 16 NCAA Division 1 teams and a high rate of athletic success.
For those looking to pursue theological or ministerial studies, the College of Biblical Studies offers multiple options.
A year as an on-campus undergraduate costs just over $43,000 with tuition at 'block pricing', charging for 36 credit hours for a year, divided up at the student's discretion between fall, spring, and summer semesters. Online studies are also available.
Harding University
Searcy, AR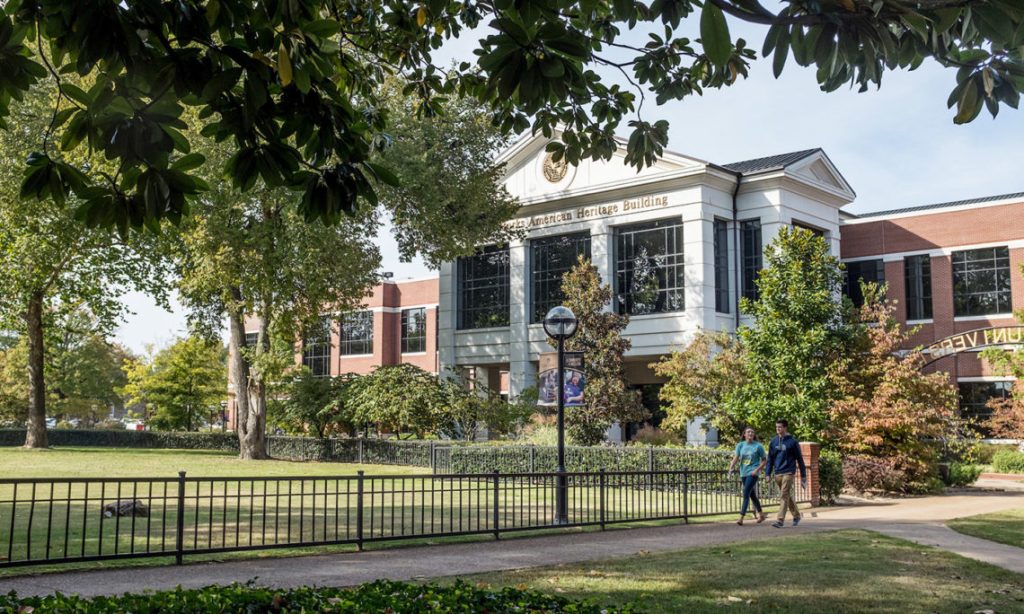 With over 100 majors for undergraduates, students at Harding University have a wide array of options.
After graduating, students can continue their studies with 21 graduate and professional degrees from which to choose. Harding University also offers Doctorate degrees in pharmacy, education, and ministry are offered.
A previous member of the President's higher Education Community Service Honor Roll, students, staff, and faculty service hours totaled over 169,000.
Seven international campuses on four continents allow for 40 percent of graduates to study abroad. A typical undergraduate can expect $26,000 in expenses each year. Tuition is $623 per credit hour.
Amridge University
Montgomery, AL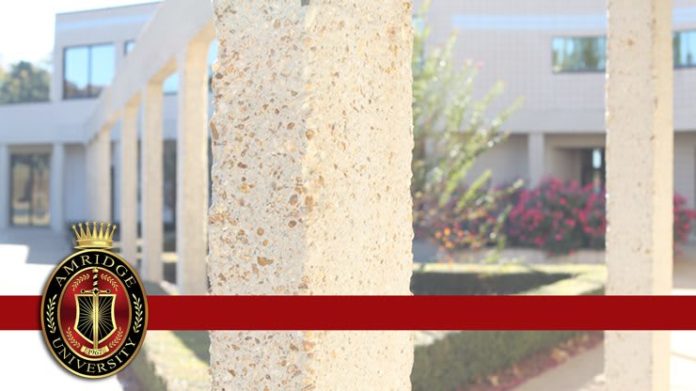 Amridge University was one of 15 schools chosen by the U.S. Department of Education to pilot online education programs.
With such an emphasis on distance education offering online learning programs, from Associates to Doctoral, Amridge is a great option for students learning from home.
The University is comprised of:
College of Business and Leadership
College of General Studies
School of Human Services
Turner School of Theology
There are over 30 programs of study offered by the four academic divisions such as:
BS Human Resource Leadership
BS Criminal Justice
MA Marriage and Family Therapy
MS Ministerial Leadership
While tuition is charged by the credit, a full-time undergraduate can expect to pay $8500 annually for tuition, and tuition considerations are offered to first-responders and law enforcement professionals as well as the military community.
Faulkner University
Montgomery, Alabama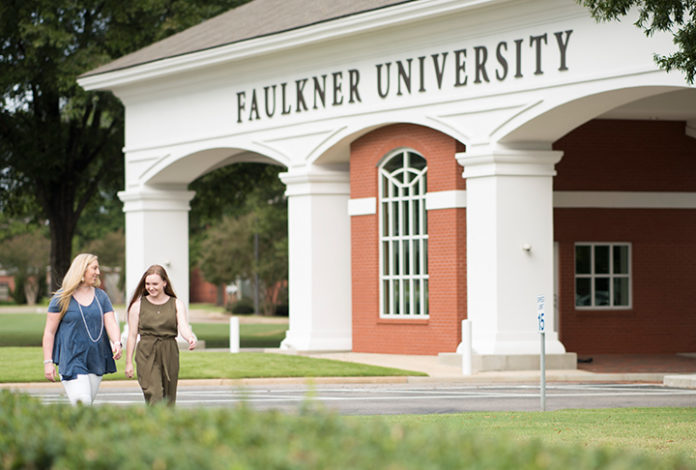 Offering over 70 degree programs, Faulkner University provides many options to students looking for a Church of Christ-affiliated education.
There are 15 graduate degrees, both Master's and Doctorate, and seven online degrees that provide opportunities for advanced study.
A number of Biblical studies tracks are offered to undergraduates, and a Master's and Doctorate in Religions and Biblical Studies are available. Faulkner also houses a law school issuing a Juris Doctorate.
A 15:1 student-faculty ratio accompanies a 10-15 student average class size to create a good learning environment. Annual tuition, room, and board comes in below $25,000 for an undergraduate student.
Freed-Hardeman University
Henderson, TN
A total of 34 undergraduate majors and 17 Master's programs, eight of which are available online, are offered by Freed-Hardman University.
A Bachelor's degree in Bible and five ministerial options of graduate programs are available to students pursuing an education in religious fields.
With a 13:1 student-faculty ratio, students in the less than 2,000 member student body have the opportunity to get to know each other as well as their professors.
An on-campus undergraduate at Freed-Hardeman University will pay just under $30,000 annually. A secondary campus in Memphis geared toward working students offers 13 graduate degrees, including a doctorate of behavioral health and a doctorate of education.
Lubbock Christian University
Lubbock, TX


Lubbock Christian University offers undergraduate students 39 programs, five of which are Biblical or ministerial. Five graduate programs are also offered at the Mastery level, with online options.
Semester long internships for any major are available in Washington, D.C., and a study abroad semester in 'Avila, Spain is offered covering core classes. Short term academic and mission trips abroad are also offered.
Eligible students can enroll in the Honors college to take more advanced core classes and receive core challenging opportunities. The 13:1 student-faculty ratio allows for students to have a more personalized learning experience.
Ohio Valley University
Vienna, WV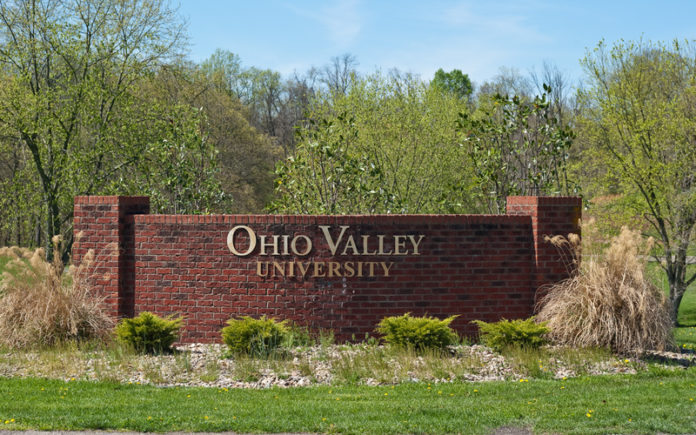 With a 500 member student body and 10:1 student-faculty ratio, Ohio Valley University is an exemplar among small collegiate communities.
Offering 27 majors and 11 pre-professional tracks, students at this fairly small school still have several options.
Majors are offered in Bible and Ministry as well as more eclectic programs in Vocational Bible and Ministry.
On-campus devotionals are offered throughout the week, and many students are also active members of local congregations.
Several options are available for study abroad, and the university sees numerous mission trips, both foreign and domestic, each year.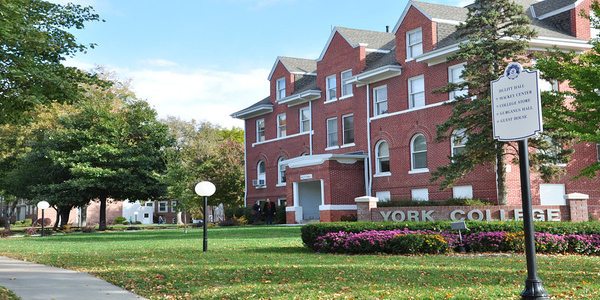 York College offers undergraduate students 19 majors, including one in Biblical Studies, and seven pre-professional programs, as well as three online degree opportunities.
Two Master's degrees are offered on campus and online. Students can expand their horizons with a summer semester study abroad program in Vienna, Austria.
York College is, among other recognitions, a five star Champions of Character school, on Bain & Company's 'Most Financially Stable' list.
As an added bonus, York College is considered one of the 50 Most Beautiful Christian Colleges and Universities in the US.
Austin Graduate School of Theology
Austin, TX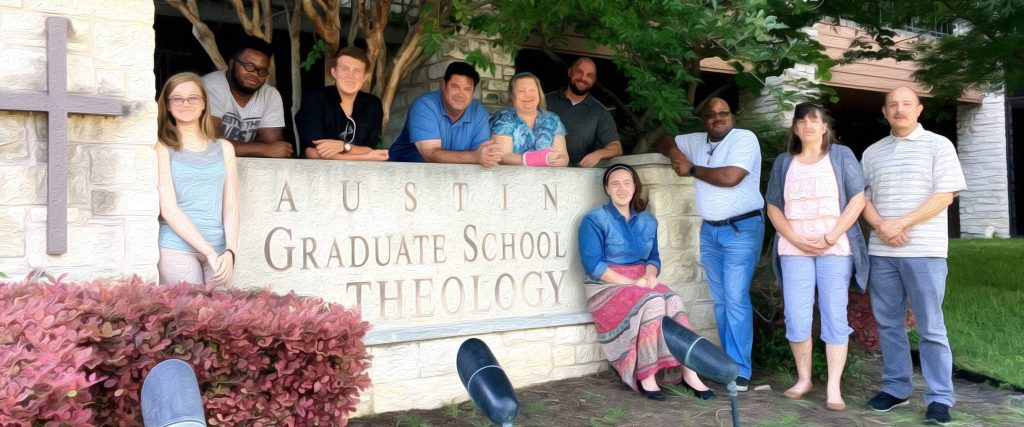 Offering a Bachelor of Arts in Christian Studies and a Master of Arts in Theological Studies, Austin Graduate School of Theology is a small school focused on Christian education.
Completion of the Bachelor's degree may be done online, and courses are offered at a discounted rate to high school upperclassmen wishing to begin their education.
Seminars and lectures are also offered for enrichment and continuing education of ministers and those in similar roles.
A year's tuition at Austin Graduate School of Theology is just under $10,000 on campus or just under $12,000 online.
Housing is not available to students through the university, so students must plan to find off-campus lodging if they plan on attending.
Tennessee Bible College
Cookeville, Tennessee

Designed to educate students in Biblical knowledge, four programs are offered by Tennessee Bible College:
Two-year diploma in Bible, a non-degree program
Bachelor of Religious Education
Master of Theology
Doctor of Theology
Some correspondence and/or online courses are offered for those unable to study in person. Likely the smallest school on this list, ten faculty members teach all students.
The total cost of a Bachelor of Religious Education, the most expensive program, is just over $10,000 for all four years, however housing and meals are not available through Tennessee Bible College, and students will need to arrange and account for these separately.
Ranking Guidelines:
In this ranking we chose schools specifically affiliated with the Church of Christ denomination. We then considered academic options, such as degree levels (bachelor's, master's, etc.) online degree options, degree variety, academic prestige and reputation. We rank schools and programs for the benefit of current and future students.
More resources: