Successful Student has ranked the best online Middle Eastern Studies programs at colleges in the U.S.
---
This ranking is designed for online students to make informed college and degree choices for Middle Eastern Studies programs.
These programs include online certificates, bachelor's degrees, and an online master's degree, in Middle Eastern Studies and related subjects (such as Middle Eastern History).
A Middle Eastern studies degree is increasingly applicable in a variety of fields. Those who are interested in homeland security, government, or law can apply a Middle Eastern studies degree to understanding the history of the culture and its' influences in today's world.
Those who wish to help mitigate conflicts may be interested in the Arabic language. Studying respectful communication and understanding the cultural context of a different people group will go far in trying to achieve peace.
The Department of Defense, Defense contractors, Homeland Security, federal government agencies such as the C.I.A. and F.B.I., and academia are all potential career paths with a degree in Middle Eastern Studies.
Featured Online Program: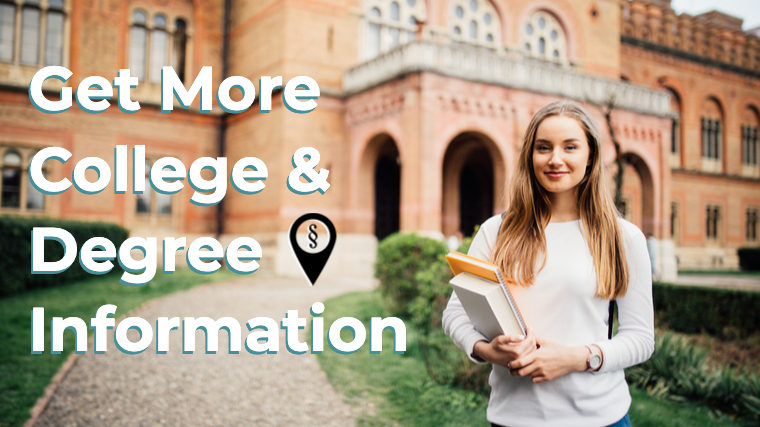 The Best Online Middle Eastern Studies Programs
Successful Student ranks schools and programs from the point-of-view of students, considering factors that are important to students. In this regard, it is a bottom-up approach to ranking, designed specifically with students in mind.
The ranking factors that went into this list were: variety of courses in Middle Eastern Studies, kind of degree offered (Bachelor's, Certificate, etc.), school data from the National Center for Education Statistics, and academic reputation.
American Military University
Charles Town, West Virginia
American Military University offers an online Bachelor of Arts in Middle Eastern Studies. The program requires a total of 120 credits comprised of:
30 credits general education
42 credits core/major requirements
45 credits electives
3 credit capstone course
Tuition is currently priced at $270 per credit hour. Courses offer a comprehensive view of Middle Eastern culture, religion, history, politics, and conflicts. Some class examples include:
Arabic I and II
History of the Middle East
Introduction to Human Security
Politics and Security in the Persian Gulf
Religions of the Middle East
The majority of students complete this degree within four years attending full time.
Southern New Hampshire University
Manchester, New Hampshire
The Online Bachelor of Arts in History: Middle Eastern History at Southern New Hampshire offers an in-depth look into the religious, political, and economic circumstances of the area. Students will also closely examine the conflicts arising after World War II between the Arab and Israeli nations. The total 120 credits include courses such as:
Public Speaking
United States History: 1607-1865
World Civilizations: 1500-Present
Making History
Upon graduation, students will have the knowledge necessary for an introductory position in the fields of law, education, history, and more, or may easily transition into a variety of graduate studies programs.
Get Information
American University
Washington, District of Columbia
The Bachelor of Arts in International Studies with a concentration in the Middle East at American University is offered by the School of International Service. Students must take a total of 120 credit hours comprised of:
57 credits major requirements
21 credits foundation courses
3 credits foreign language
6 credits research methodology
18 credits thematic area
9 credit regional focus
3 credit senior capstone
Approved internships or study abroad experiences may count towards graduation requirements. Courses specific to the Middle East concentration include:
History of Israel
Evolution of Global Jihad
Islam
Women, Gender, and Change in the Middle East and North Africa
California University of Pennsylvania
California, Pennsylvania
California University of Pennsylvania offers substantial online studies in the field of Arabic language and culture including the following:
Bachelor of Arts in Arabic Language and Culture: Requires 120 credits and can be completed in two to four years depending on prior education experience and transfer credits.
Master of Arts in Social Science: Arabic Language and Linguistics: This 30-credit program can be completed in less than 16 months.
Certificate program: A 12 credit requirement that can complement many undergraduate programs if desired.
An accelerated B.A./M.A. program is also offered. Class topics are diverse covering information on geography, cuisine, multiculturalism, religions, and more, while core courses emphasize reading, writing, and speaking Modern Standard Arabic with an option to learn Egyptian and Levantine dialects. The majority of core courses are taught by native Arabic speakers.
American Public University System
School of Security and Global Studies
Charles Town, West Virginia
American Public University offers the online Bachelor of Arts in Middle Eastern Studies degree. There is currently no application fee, and transfer students may transfer up to 82 percent of transfer credits. This program teaches students all about the history, religion, politics, and culture and conflicts within the Middle East.
Degree Requirements:
General Education: 30 hours
Major: 42 hours
Electives: 45 hours
Capstone: 3 hours
Courses include:
Politics and Security in the Persian Gulf
History of the Middle East
Middle Eastern Culture
Global Politics of Islam

American Public University is accredited by the Higher Learning Commission.
The University of West Florida
Pensacola, Florida
At the University of West Florida, the College of Art and Sciences in the Department of Government, students may enroll in a 12 semester hour Certificate in Arabic Language and Culture. This introductory program is design to give students a brief overview of the Arabic language and culture with an emphasis on reading, writing, and speaking Arabic.
Students should not expect to gain fluency in the Arabic language through this program, but will achieve basic conversational skills. Each class is weighted at four credit hours and run the course of one full semester. Students are able to complete this program within three consecutive semesters.
Frequently Asked Questions
What can I do with a degree in Middle Eastern Studies?
A Middle Eastern Studies degree, such as a bachelor's or master's, can prepare graduates for a variety of employment opportunities. Graduates with a degree in Middle Eastern Studies may work in governmental bodies such as the Department of State, the Federal Bureau of Investigation, or Homeland Security. In the private sector, graduates may work in academia at colleges or universities, or as an interpreter, at for-profit or non-profit entities.
What do you learn in Middle Eastern Studies?
Students taking Middle Eastern Studies programs at the bachelor's or master's levels, learn the history, culture, religion, politics, and depending on the emphasis of the program, sometimes students will learn Arabic and related languages such as Arabic, Turkish, Hebrew, or Persian. Students may learn to put the current geopolitical situation into its cultural and historical context of the broader Middle East.
Students may also be interested in our ranking of the 13 Best Translation and Interpretation Colleges.