The Best Master's for Information Technology Online

| Rank | School | Location |
| --- | --- | --- |
| 1 | Carnegie Mellon University | Pittsburgh, Pennsylvania |
| 2 | Arizona State University-Downtown Phoenix | Phoenix, Arizona |
| 3 | Virginia Polytechnic Institute and State University | Blacksburg, Virginia |
| 4 | Florida State University | Tallahassee, Florida |
| 5 | New Jersey Institute of Technology | Newark, New Jersey |
| 6 | George Washington University | Washington, District of Columbia |
| 7 | University of Massachusetts-Lowell | Lowell, Massachusetts |
| 8 | George Mason University | Fairfax, Virginia |
| 9 | University of North Carolina at Greensboro | Greensboro, North Carolina |
| 10 | Liberty University | Lynchburg, Virginia |
| 11 | Florida Institute of Technology | Melbourne, Florida |
| 12 | Colorado State University-Global Campus | Aurora, Colorado |
| 13 | University of Cincinnati-Main Campus | Cincinnati, Ohio |
| 14 | Kennesaw State University | Kennesaw, Georgia |
| 15 | Lawrence Technological University | Southfield, Michigan |
| 16 | Regis University | Denver, Colorado |
| 17 | North Carolina A & T State University | Greensboro, North Carolina |
| 18 | University of Michigan-Dearborn | Dearborn, Michigan |
| 19 | The University of Texas at Dallas | Richardson, Texas |
| 20 | Tulane University of Louisiana | New Orleans, Louisiana |
| 21 | California State University-Fullerton | Fullerton, California |
| 22 | Nova Southeastern University | Fort Lauderdale, Florida |
| 23 | Montclair State University | Montclair, New Jersey |
| 24 | Towson University | Towson, Maryland |
| 25 | Webster University | Saint Louis, Missouri |
We have ranked the best online Master's degrees in Information Technology. This ranking is designed for online students to make informed college and degree decisions.
This ranking is calculated using data from the National Center of Education Statistics and from institutional influence in IT from faculty and alumni. Learn more about our ranking methodology here.
An online IT degree provides graduates an array of career paths. After getting your bachelor's degree, you may decide to move on to a master's degree for career purposes. Many employers seek individuals with:
advanced degrees
practical leadership abilities
broad technical understanding of emerging technologies in the information technology field
Companies need savvy IT professionals to manage areas such as:
cloud computing
cybersecurity
data analytics
An online IT master's degree program provides the knowledge and skills IT professional need for IT management positions and other IT jobs.
Prospective students of graduate programs have numerous IT schools online from which to choose. Over the years, more well-known colleges began providing Information Technology degrees online. Colleges offering these online programs provide working professionals and other nontraditional students flexibility.
Online IT master's degree programs typically follow the same rigorous curricula as traditional IT programs. They provide a variety of online IT courses for learners.
See our ranking of the Best Online Degrees To Get For Careers.
How can I finance an online IT degree?
If you are looking at information technology programs, you may wonder how to finance your degree. Many colleges and universities offer online students financial aid for a master's programs or bachelor's degree. Online students as well as traditional students applying for federal financial aid must attend a school which has accreditation from an accrediting agency which received recognition from the Department of Education.
Our Financial Aid Guide for Online College Students provides vital information about the various types of financial assistance such as:
Federal Direct Subsidized Loans
Federal Direct Unsubsidized Loans
Grants
Lifetime Learning Credit
the American Opportunity Tax Credit
Parent Plus Loans
Grad Plus Loans
Financial Aid Guide for Online College Students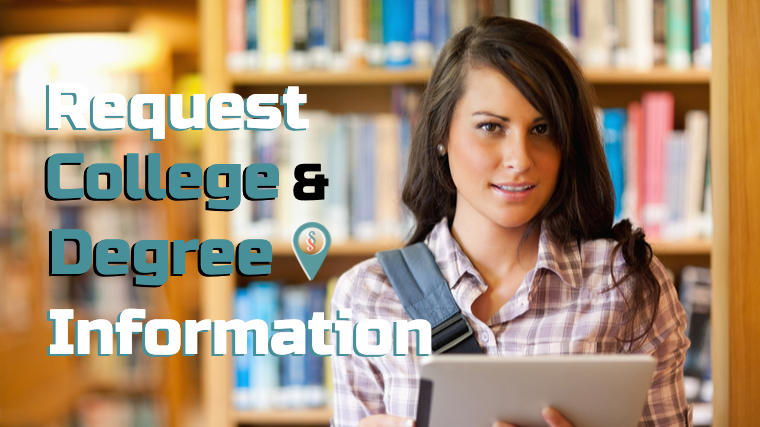 The Best Online Masters in Information Technology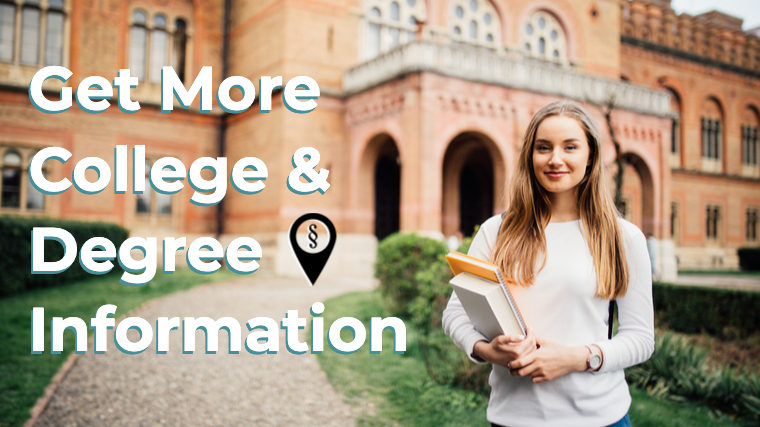 What do IT professionals earn? Salary Information
| | |
| --- | --- |
| Career Positions | Average Median Salary |
| Computer and Information Research Scientists | $126,830 |
| Computer Network Architects | $116,780 |
| Software Developers, Quality Assurance Analysts, and Testers | $110,140 |
| Information Security Analysts | $103,590 |
| Database Administrators and Architects | $98,860 |
| Bureau of Labor Statistics | |
What are the Information Technology Certifications?
Certification indicates advanced skills and understanding of an area, some certifications are vendor-specific. Certifications can make information technology professionals more attractive to prospective employers. Information Technology professionals with certifications in specific areas may earn a higher salary.
Information technology professionals can seek certifications to help advance their career, including:
Certified Associate in Project Management (CAPM)
Certified Information Security Manager (CISM)
Certified Information Systems Security Professional (CISSP
Certified in Risk and Information Systems Control (CRISC)
Certified IT Architect Professional (CITA-P)
Cisco Certified Internet Expert (CCIE)
CompTIA Project+ Certification
ITIL Expert Certification
Microsoft Certified Solution Developer (MCSD)
Oracle Certified DBA Professional (OCP)
Project Management Professional (PMP)
What are the professional associations in Information Technology?
Association for Information Technology Professionals
CompTIA AITP represents IT professionals, teachers, and students. The association represents student and professional chapters throughout the United States.
The CompTIA AITP Student Program provides student members with mentors who can help them begin a career in Information Technology.
Information Systems Security Association International
The Information Systems Security Association (ISSA) serves as a not-for-profit, international organization of information security professionals and practitioners. ISSA offers:
publications
educational forums
peer interaction opportunities
Network Professional Association
The Network Professional Association (NPA), a nonprofit Global Organization for IT professionals, is a leading organization for network computing professionals. Members receive quarterly Journal publications, benefits from chapters and programs, as well as opportunities to volunteer and publish.