Hospitality Management Degree: The Best in the U.S.

| Rank | School | Location |
| --- | --- | --- |
| 1 | University of Nevada-Las Vegas | Las Vegas, Nevada |
| 2 | Cornell University | Ithaca, New York |
| 3 | Michigan State University | East Lansing, Michigan |
| 4 | University of Houston | Houston, Texas |
| 5 | University of Wisconsin-Stout | Menomonie, Wisconsin |
| 6 | Fairleigh Dickinson University-Metropolitan Campus | Teaneck, New Jersey |
| 7 | Northern Arizona University | Flagstaff, Arizona |
| 8 | Virginia Polytechnic Institute and State University | Blacksburg, Virginia |
| 9 | The University of Alabama | Tuscaloosa, Alabama |
| 10 | University of Massachusetts-Amherst | Amherst, Massachusetts |
| 11 | Pennsylvania State University-Main Campus | University Park, Pennsylvania |
| 12 | Washington State University | Pullman, Washington |
| 13 | University of Central Florida | Orlando, Florida |
| 14 | Oklahoma State University-Main Campus | Stillwater, Oklahoma |
| 15 | University of Denver | Denver, Colorado |
| 16 | Johnson & Wales University-Providence | Providence, Rhode Island |
| 17 | California State Polytechnic University-Pomona | Pomona, California |
| 18 | Drexel University | Philadelphia, Pennsylvania |
| 19 | Georgia State University | Atlanta, Georgia |
| 20 | National Louis University | Chicago, Illinois |
| 21 | Florida State University | Tallahassee, Florida |
| 22 | University of North Texas | Denton, Texas |
| 23 | Temple University | Philadelphia, Pennsylvania |
| 24 | Florida International University | Miami, Florida |
| 25 | University of Alaska Anchorage | Anchorage, Alaska |
About this ranking
This ranking was designed for prospective students to make informed college and degree decisions when choosing a Hospitality Management bachelor's degree.
The field of Hospitality is very diverse, and graduates of a hospitality management program have many potential opportunities ahead of them to land exciting and well paying careers in the hospitality industry and tourism industry.
Where can a Hospitality Management major work?
A Hospitality Management program may prepare students for careers in
hotel management
food service operations
cruise ships
theme parks
event planning
tourism
the food and beverage industry
working with professional sports teams.
Professional sports teams hire graduates with hospitality degrees to work as the travel liaisons for the athletes and team members, arranging their schedules and acting as a travel agent.
What do students learn in higher education?
Management study prepares students to work as food service managers, event planners, restaurant managers, and tour guides. Students learn and gain experience in new and existing skills in finance, including: financial management, revenue management, and financial accounting. Students gain knowledge and a solid foundation in skills including operating efficiently, food quality control, guest experience, and cost control. There are associate degree and bachelor's degree options. A bachelor of science in hospitality or a bachelor of fine arts are available on campus and online.
Recent graduates of our most recent academic year can potentially find work in cruise lines, the food and beverage industry, theme parks, the food service industry, and other hospitality industries in light of many COVID restrictions being lifted. Admission requirements (including ACT scores and SAT scores) and transfer credits vary per school.
Career Goals and Job Opportunities:
Event Planning: Event planners work as an event coordinator for many different events, including promotional events. The median salary is $49,470 per year. Projected job growth is 18% (much higher than the national average for all other occupations).
Food Service Manager: managers work in scheduling employees, cost control, and food quality control. A restaurant manager may work in human resource management as well. The BLS lists restaurant manager as food service manager, and the median salary is $59,440 per year, with a projected job growth rate of 10% (higher than the national average for all other occupations).
Travel Agent: Travel agents work for others in scheduling their travel. This can include finding the best airline and hotel rates for individuals, businesses, and sports franchises. Projected job growth is 20%, much higher than the national job average. Median salary is $43,810 per year.
Flight Attendant: $61,640 per year, job opportunities are higher than the national average at 21%.
Featured Online Hospitality Management Degrees: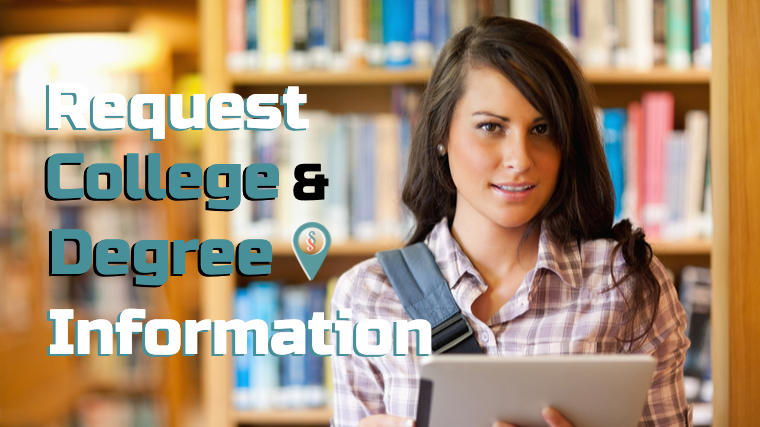 Hospitality Management Degree: The Best in the U.S.
Ranking Methodology
We have ranked these hospitality colleges based on academics, real life and hands-on experience in a hospitality environment (such as a hotel or restaurant), program diversity, reputation, and any internship and career placement opportunities. All rankings are intended to benefit those who are seeking help and guidance along their path to learning and finding a career in hospitality organizations.
University of Nevada-Las Vegas
William F. Harrah College of Hotel Administration
Las Vegas, Nevada
Las Vegas may be well known for its night life and tourist attractions, but it is also well known for the notable Harrah College of Hotel Administration.
Students here have an obvious advantage and numerous opportunities available within the surrounding city life. International recognition and experience is also available with the addition of a new campus opened in Singapore.
Another point of school pride is in the unique Professional Golf Management Program that is offered in addition to the more usual Hotel/Restaurant Management, Food and Beverage Services, and Lodging and Resort Management programs.
Career opportunities are plentiful for the Hospitality major as school sponsored programs like the Bob Boughner Career Services Center on campus helps its students move onto successful futures.
Cornell University
School of Hotel Administration
Ithaca, New York
As one of the first schools founded with a dedication to all aspects of the Hospitality degree, and the only Ivy League program, Cornell University School of Hotel Administration offers Bachelor's to PhD level education.
60 full-time faculty take their students through all aspects of Hotel and Business Management, including design, financing, and management.
Hands-on experience and application of concepts is attained through the on-campus Statler Hotel, and opportunities for networking abound with the over 200 companies working in connection with the school. Other engaging facilities on campus include not only standard classrooms, but also interview rooms and a food laboratory.
Michigan State University
The School of Hospitality Business
East Lansing, Michigan
Founded in 1927, Michigan State University's School of Hospitality and Business has grown into an innovative and progressive leader.
The school hosts the Kellogg Center for Continuing Education, founded 20 years after the opening of the school, which provides training experience. With smaller class sizes, individual attention and personalized career opportunities are possible.
For the more adventurous student, a study abroad program offers the chance to see the organization and management of Hospitality in other countries. Recruiting services for career opportunities are available through the Student and Industry Resource Center.
University of Houston
Conrad N. Hilton College
Houston, Texas
Within Houston, Texas lies an excellent opportunity for the student seeking a degree in Hotel or Restaurant Management.
Founded in 1969, the Hilton College is home to the world's largest Hospitality Industry Archives, a nationally unique wine laboratory, and a fully operational teaching Hotel with 86 rooms, 3 ballrooms, 7 meeting rooms, and a banqueting hall.
Gourmet night is the capstone project for many, in which all aspects of hospitality are put to the test. Planned over an entire year in all the details from budget to execution, this entirely student run event includes a reception, banquet, entertainment, and silent auction.
Pride is evident in the Hospitality Industry Hall of Honor where notable leaders in the field are recognized. Over 80% of graduates have career options available to them upon and even before completing their degree.
University of Wisconsin-Stout
Stout School of Hospitality Leadership
Menomonie, Wisconsin
With a focus on Hotel, Restaurant, and Tourism management two unique locations are available for hands on experience in the Corner III-Cedar Cafe and the Rendezvous Restaurant.
The Food Production program prepares the daily menu for the Cafe, while the Rendezvous Restaurant is a full food service laboratory, which works with the Restaurant Operations Management classes.
The school at large reports an impressive 90% employment rate for its graduates.
Featured Online Hospitality Management Program:
Fairleigh Dickinson University-Metropolitan Campus
International School of Hospitality and Tourism Management
Teaneck, New Jersey
Fairleigh Dickinson has over 70+ years of experience. Fairleigh Dickinson's International School of Hospitality has small class sizes.
The small class size fosters educational growth. The school has developed a large social network and multiple campus locations in the metropolitan area in order to offer as many opportunities as possible.
Two such examples that provide hands-on training include the Hamilton Park Hotel and Conference Center and the Park Avenue Club.
Exciting international studies in Switzerland or Italy are also available to the senior class. With internships and career positions combined, the school can offer over 2,000 opportunities each year.
Northern Arizona University
W. A. Franke College of Business School of Hotel & Restaurant Management
Flagstaff, Arizona
Confident leadership and business management strategies are emphasized throughout the 1200 hours of course work required to complete the chosen field of study.
Many engaging seminars, also known as SHRM Pathways, are available.
These programs and the rest of the curriculum develop personal and professional skills within a supporting environment.
With on-campus recruitment, over 70% of will graduate with at least an entry level position in Management.
Virginia Polytechnic Institute and State University
Pamplin College of Business, Department of Hospitality and Tourism Management
Blacksburg, Virginia
The Department of Hospitality and Tourism Management is located in the Pamplin College of Business at Virginia Tech.
Named for sales legend Howard Feiertag, the program enjoys a graduation placement rate of 97%, one of the highest at Virginia Tech.
A minor in Event and Experience Management, double majors with other Pamplin College programs including Real Estate, and structured study abroad programs in Europe, the Caribbean, and Asia are some of the hallmarks of the program. Internationally recognized teaching and research faculty members within the program engage through all modes of learning.
The program hosts over 100 industry guest speakers per year as part of their strategy to keep course content current and relevant.
The Feiertag HTM curriculum also requires that each student engage in a structured internship program that can be completed on campus or anywhere around the world.
The University of Alabama
College of Human Environmental Sciences
Tuscaloosa, Alabama
The University of Alabama's College of Human Environmental Sciences has been able to nicely blend both a liberal arts degree with a professional application through all of their departments, from undergraduate to graduate.
Encouraging intellectual grown and curiosity, professionalism, and the foundation for successful futures, the College offers baccalaureate, master's, and even doctoral level studies.
The school offers distance learning options. This is especially useful for those with a busy work schedule. Within the Hospitality Management degree there is a strong focus on food and nutrition in the effort of improving the restaurant experience. Hands-on learning is taught from experienced professors in the field, great networking opportunities, and the chance for a successful career.
University of Massachusetts-Amherst
Isenberg School of Management, Department of Hospitality and Tourism Management
Amherst, Massachusetts
This cutting edge program offers hands on experience through core curriculum requirements such as the Marriott Meal.
Learn how to organize and manage a five star dining experience.
The Hospitality and Tourism Management Career Day hosts over 70 companies, leading many to the right employment opportunity after graduation.
Pennsylvania State University-Main Campus
School of Hospitality Management
University Park, Pennsylvania
For over 75 years Penn State University's School of Hospitality and Management has been inspiring graduates to reach their goals within this growing and dynamic field.
A minimum of 1000 hours of hands-on experience are required, and they earn credit.
The Laura Cafe, also known as the Living Lab, provides the experience of managing a restaurant. Knowledge of food preparation, from Bistro style to elegant multi-course dinning, is expected from each student.
Other key aspects of the Cafe include interacting with other student managers and most importantly how to deliver the best customer satisfaction. It is not surprising that graduates from Penn are looked upon favorably by the industry.
Washington State University
School of Hospitality Business Management
Pullman, Washington
Washington State University's School of Hospitality provides industry experience through the their necessary internships.
Those majoring in Hospitality must complete 1,000 work hours within the field, while minors need 400 hours. The Marriott Foundation Hospitality Teaching Center helps make these requirement hours possible. Unique to the school is the new wine business management degree as well as the consideration of cultural differences in Hospitality.
These differences can be experienced first hand through study abroad programs in Switzerland, Italy, South Korea, and Thailand. They offer two career fairs each year, the Burtenshaw Hospitality Career Night and the Hospitality Career Previews.
University of Central Florida
Rosen College of Hospitality Management
Orlando, Florida
Gain the knowledge and skill sets needed for Hospitality within a state-of-the-art, 159,000-square-foot, Mediterranean resort-style campus in the center of Orlando, Florida one of the most visited places in the United States.
In addition to the connections with Walt Disney World, the school also offers two teaching kitchens, a wine and beer laboratory, and a 200-seat dining room and bar. Established in 2004.
Oklahoma State University-Main Campus
School of Hotel & Restaurant Administration
Stillwater, Oklahoma
The School of Hotel and Restaurant Administration at OSU in Stillwater operates two teaching restaurants. A minimum of 800 hours of hands-on experience is gained.
Four events are hosted throughout the year featuring globally renowned chefs. For three days they pass on tricks of the trade and wisdom. The different classes offered, from management and financial analysis to operations and production, can be used towards a dual undergraduate degree for the industrious student.
This includes a program that provides a hospitality learning experience at Oklahoma State University's European partner in Switzerland. Real-life hands-on class instruction is part of the program within the fully functioning historical Atherton Hotel on the campus of OSU.
This stately hotel underwent a $6 million dollar renovation. Graduates from this program have gone on to manage country clubs, plan corporate meetings, and run successful restaurants and hotels.
University of Denver
Daniels College of Business, The Fritz Knoebel School of Hospitality Management
Denver, Colorado
The Fritz Knoebel School of Hospitality Management, at the Daniels College of Business, prepares students for senior levels of employment in the hospitality industry.
Knoebel reports 100% career placement. This is accomplished through the school's career development activities and networking opportunities with industry professionals.
Since the Fritz Knoebel School of Hospitality Management is under the Daniels College of Business, the hospitality education is centered within their top-notch business education, which has an accreditation by the Association to Advance Collegiate Schools of Business. Given this, at Knoebel, a hospitality degree comes with a solid business understanding and emphasis, to an extent that other hospitality programs cannot offer. Located in picturesque Denver, Colorado, Knoebel's facilities are first rate.
Get hands-on instruction at their state-of-the-art laboratory, which includes a 2,800 square-foot kitchen, a beverage management center which is modeled after a Tuscan wine cellar, a front-desk operations center, and a 170-person dining hall. The Bachelor in Business Administration in Hospitality Management offers the following concentrations: Hospitality Sales & Marketing, Lodging Resort Operations, and Restaurant/Food & Beverage Management.
Complete 1000 hours of work experience in order to graduate. This can be done working at the student-run coffee shop Beans Cafe, or coordinating events for the Event Center at the Fritz Knoebel School of Hospitality Management.
Johnson & Wales University-Providence
Hospitality College
Providence, Rhode Island
As one of the few private, non-profit institutions, Johnson & Wales University is the place for a unique education experience tailored to student's strengths and interests, especially when it comes to their Hospitality program.
The small class sizes allow easy access to world leading professors within the field and the personal attention that results in strong, well rounded skill sets. The core curriculum has a main focus on business and leadership, allowing transfer of credit hours to different majors if desired.
Internships are a must at Johnson and Wales University's Hospitality Program and are offered at local, national, and international areas, including Asia, Australia, and Europe.
California State Polytechnic University-Pomona
Collins College of Hospitality Management
Pomona, California
Beginning in 1973, the Collins College of Hospitality Management in Pomona, California boasts of its success in becoming one of the first and largest 4 year degree programs in Hospitality Management.
This program currently offers a wide array of courses, internships, and networking opportunities. One of the more prominent opportunities is the chance to work at the Restaurant at Kellogg Ranch.
This mainly student-operated Restaurant offers guests idyllic scenery and a romantic atmosphere and the experience of running all levels of a high-end facility.
This includes the Restaurant's one acre, award winning fruit, vegetable, and herb garden. Between the customized curriculum, engaging and unique atmosphere, and student successes, it is clear to see how Collins College of Hospitality is focused on the vision of excellence within the field.
Drexel University
Center for Hospitality and Sport Management
Philadelphia, Pennsylvania
Located in the heart of Philadelphia, Pennsylvania, Drexel University's Center for Hospitality and Sport Management offers a multitude of truly unique opportunities, not the least of which is the program's one-of-a-kind focus on Sport Management.
As one of the top entertainment industries, Sport Management is rife with opportunities through the school's connections to the majority of sport teams in the city, as well as the Sports Leadership Academy.
The Beverage Studies Initiative and Drexel Food Lab provides the knowledge of recipe development, production, sustainability, marketing, and more. The Dennis Gomes Memorial Casino Training Lab focuses on the management and operations of a casino.
The founder, Dennis Gomes, was well known in Las Vegas and Atlantic City for holding top executive positions. The Philly Chef Conference allows networking opportunities for Chefs already in the field to collaborate and share experiences, as well as new products.
Georgia State University
J. Mack Robinson College of Business, Cecil B. Day School of Hospitality Administration
Atlanta, Georgia
Georgia State's J. Mack Robinson College of Business offers connections to leaders in the industry, a first class mentorship program, and practical on-the-job training.
Obviously, the hospitality industry is inherently social. Ivory tower bookworms do well in the library and the lab, but here people need to apply their wits in a corporate setting. That is why Georgia connects its students via fruitful relationships with experienced professionals.
It is also why so many industry leaders work alongside the Georgia State program. The school also makes full use of its location in Atlanta.
This puts it within driving distance of one of the largest airports in the country, major government hub caps like the Center for Disease control, numerous corporate headquarters, and arguably the leading metropolis in the south.
National Louis University
Kendall College School of Hospitality Management
Chicago, Illinois
The school offers an Advanced Certificate in International Hospitality Management. This deeply respected qualification originated in Switzerland, and speaks much of one's international job prospects. The second way Kendall distinguishes itself from the competition is through its wide variety of concentrations.
These specialties cover a wide range of topics, including beverage management, how to run large scale conventions, effective business meeting, asset management, and numerous others. The final result is a program with broad international reach and targeted skill development.
Florida State University
Dedman School of Hospitality
Tallahassee, Florida
While located in a bustling metropolis in sunny Florida, the Dedman School of Hospitality thinks globally, and offers a top-notch education that prepares students for careers in hospitality fields all over the world, working as industry managers across many cultures.
As such, Dedman offers students many internship and recruitment opportunities around the world through its vast network and affiliations with the world's leading hotels, restaurants, country clubs, theme parks, resorts, etc. Students can earn a Bachelor of Science in Hospitality Management or Global Club Management.
The Dedman School of Hospitality operates under the Florida State University College of Business, and is located in a state-of-the-art facility where students receive hands-on instruction in the school's teaching kitchens, technology center, food and beverage lab, publication resource center, four multi-media classrooms, an 8,000 square foot ballroom, placement center, and a 35,000 square-foot, professionally managed city club that provides students with food and beverage experience in an elegant setting.
University of North Texas
College of Merchandising, Hospitality, and Tourism
Denton, Texas
The University of North Texas was the first program of its kind to be recognized by the Accreditation Commission for Programs in Hospitality Administration. Not surprisingly, this experienced program is now the sixth largest in America.
But despite its significant size the program still dedicates ample attention to its students. North Texas runs several student-based development initiatives, such as its Career Center which helps students plan their future, its Learning Center which assists students in their studies, and a host of advisers with substantial book learning and practical experience.
The College of Merchandising, Hospitality & Tourism requires students to complete 300 hours of work experience in merchandising, and 300 hours in hospitality-related positions, and complete on-campus and online classes. The College also requires students to complete an internship in their field of study in order to graduate.
Through the supervised internships, students gain industry experience and career awareness, and apply their education to the hospitality business directly. The annual Career Expos attract companies to come to campus, who recruit students for internships and career opportunities.
Temple University
School of Tourism and Hospitality Management
Philadelphia, Pennsylvania
At Temple University, 100% of its bachelor students are given experience building internships before graduating. Even more important is the 90% of students who receive employment within three months of graduating.
These two statistics by themselves are enough to warrant giving Temple a second look. Temple, however, has a lot more going for it. The school offers students looking to expand their training beyond the bachelor's level three different graduate degrees.
Temple also has three different areas of specialization. Those looking for the excitement associated with planning unique events can focus one event leadership. Those interested in running a tight ship with respect to day-to-day activities can study hospitality operations.
And finally, those looking to focus on combining the perfect place with the perfect experience can study destination management.
Florida International University
Chaplin School of Hospitality & Tourism Management
Miami, Florida
Florida International University students can choose from studying at the bachelor's or master's levels, (or even pursue a doctorate in the sister business administration program).
They also have the choice between fully online or residence-based programs, or hybrid programs for certain hospitality programs. Also, unlike many similar programs, students at Florida can do original research via a thesis option, or instead focus on additional coursework. And for the budding venture capitalist with a taste for exploration, the school has also developed a unique hospitality real estate development degree that teaches students not just how to run preexisting resorts, but how to create entirely new ones.
Students at Chaplin can also take advantage of their dual degree program, which works in cooperation with Tianjin University of Commerce, in Tianjin, China. The Marriott Tianjin China Program was established in 2004, and is Florida International University's largest program abroad.
Professionals across the hospitality industry give guidance and instruction at the many workshops held on campus, such as the Resume Workshop, Mock Interview Series, Networking Skills, LinkedIn and Dress for Success.
University of Alaska Anchorage
Culinary Arts, Hospitality, Dietetics & Nutrition Division
Anchorage, Alaska
The University of Alaska's Culinary Arts, Hospitality, Dietetics & Nutrition Division grants students the specialized programs that suit their respective needs. They offer a BA in Hospitality and Restaurant Management. It is the only program in the state of Alaska to offer a Bachelor's Degree in Hospitality.
As such, graduates are prepared to enter directly into management positions in Alaska's growing hospitality environment. Students can choose whether to complete substantial portions of their degree online or in person on campus.
They also have the option to take focused coursework in nutrition studies. Alaska students also have a wide plethora of local hotels and other resorts to choose from when deciding where to spend their 600 hour, paid internship.
Students get hands-on training at the Lucy Cuddy Dining facility, which is a bakery, restaurant, and dining room. The school puts a large emphasis on the culinary arts, and offers Culinary Arts, Dietetics and Nutrition programs–the only such programs in the state.
Featured Online Hospitality Management Program: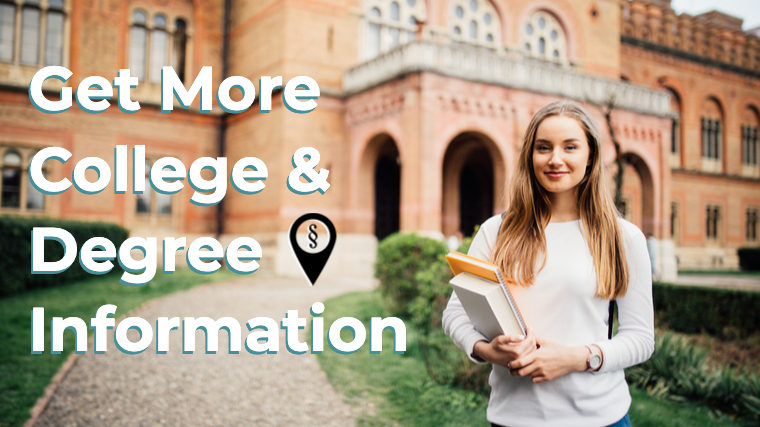 Online hospitality management programs offer a dynamic and essential education for individuals seeking to thrive in the competitive arena of hospitality organizations. These online program options offer a rich variety of courses, blending traditional subjects such as human resources, revenue management, and strategic management, with hospitality skills such as lodging management and lodging operations.
The total credits required are usually 120 credit hours. The payoffs of following courses are valuable in equipping you with a blend of knowledge and skills to excel in this industry. The online format provides a unique flexibility, allowing you to mold the program to fit your needs and schedule, providing a roadmap for success in the rapidly evolving world of hospitality.
Hospitality Industry
Hospitality is a dynamic field where success hinges on the seamless fusion of human resources, guest services, and booking operations with an organization's objectives. A crucial component of this success lies in the hands of the hospitality managers who, apart from the conventional hospitality skills, must possess exceptional leadership abilities to direct their teams.
For prospective students eager to embark on a journey in the hospitality industry, enrolling in an online hospitality management program could be a smart way to gain skills and experience.
These comprehensive programs in this ranking involve a wide range of subjects, from the intricacies of hospitality law and event planning, lodging operations, to the challenges of digital marketing and the art of critical thinking.
They also delve into organizational behavior, financial statements, problem-solving techniques, and general education, with the option to explore elective subjects like foreign languages, information technology, or anything else of interest.
A degree in hospitality management offers a comprehensive comprehension of the industry and its associated legal issues, along with the vital tools of effective communication and a nuanced understanding of the ever-evolving event industry.
The hospitality and tourism industry demands a diverse set of communication skills, problem solving skills, and leadership skills in guest services, especially for positions like restaurant managers and hospitality managers.
On campus and online hospitality management programs address these demands by providing a curriculum that spans strategic management, lodging management, human resource management, leadership roles, communication, and event planning, and a general education component that covers financial statements, organizational behavior, problem-solving, and digital marketing.
Elective credits offer a chance to gain experience in foreign language study, information technology, or other skills needed, such as managing golf courses.
More resources: