The Best Online Entrepreneurship Colleges

| Rank | School | Location |
| --- | --- | --- |
| 1 | Oklahoma State University-Main Campus | Stillwater, Oklahoma |
| 2 | Washington State University | Pullman, Washington |
| 3 | University of Florida | Gainesville, Florida |
| 4 | Drexel University | Philadelphia, Pennsylvania |
| 5 | Regent University | Virginia Beach, Virginia |
| 6 | Suffolk University | Boston, Massachusetts |
| 7 | Arizona State University-Downtown Phoenix | Phoenix, Arizona |
| 8 | Southern New Hampshire University | Manchester, New Hampshire |
| 9 | Indiana University-Bloomington | Bloomington, Indiana |
| 10 | Colorado Technical University-Colorado Springs | Colorado Springs, Colorado |
| 11 | Grand Canyon University | Phoenix, Arizona |
| 12 | Purdue University Global | Indianapolis, Indiana |
| 13 | Northcentral University | La Jolla, California |
| 14 | Full Sail University | Winter Park, Florida |
| 15 | American InterContinental University | Chandler, Arizona |
Successful Student has complied the best online Entrepreneurship colleges in the United States.
About Our Ranking
This ranking is designed for online students to make informed degree and college decisions for the right Entrepreneurship program. The order of schools was created by considering the reputation of the school, quality of the program, costs, and influence in academia. To learn more about our ranking methodology please see our College Calculator.
See Also: Best Online Business Schools
Both bachelor's and master's degrees in Entrepreneurship are included in this ranking of colleges.
The rise of our nation's economy can be traced back to entrepreneurs who had the drive, dedication and passion to start new businesses, revamp business practices, provide job growth, and recognize potential in people or business opportunities.
While it is not a requirement to have an entrepreneurship degree to do any of these things, this degree can provide training in subjects such as accounting, finance and economics - and will also focus on capital management, global businesses, risk management and product development, to name a few.
According to the Bureau of Labor Statistics, 15 million people were self employed in 2014. That number has increased to 44 million in 2019, making up 28% of the workforce in the United States.
According to a 2019 survey of self-employed people by Forbes, job satisfaction is higher for the self-employed than those traditionally employed:
---
"[T]he self-employed are generally happy with their day-to-day work, with 70.1% saying they are, compared to 66.5% of traditional workers....59.9% of the self-employed are happy with their power to change things, versus 44.3% of traditional workers."

Forbes
---
Featured Online Entrepreneurship Colleges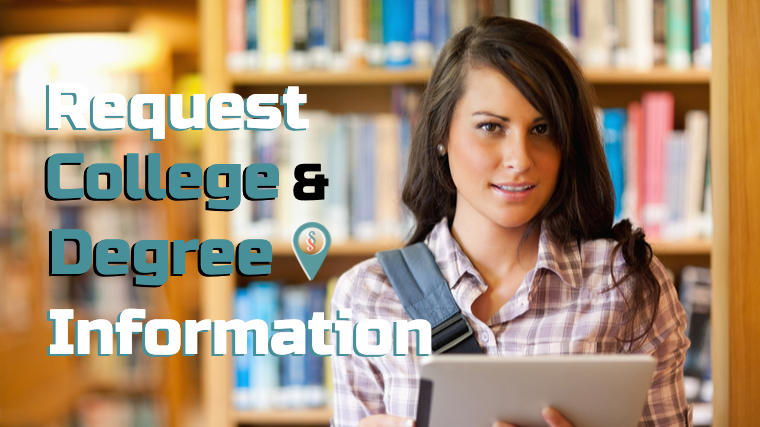 The Best Online Entrepreneurship Colleges
Oklahoma State University-Main Campus
Stillwater, Oklahoma
Oklahoma State University features a Master's in Entrepreneurship (MSE) through their online program. This degree is a piece of the university-wide focus on entrepreneurship, and will couple traditional course work along with learning through experience, to equip their students with skills necessary for an aspiring entrepreneur.
The program requires 33 credit hours, and can typically be completed in 1.5 years.
Students accepted to the program will complete courses to cover foundations in business (Financial Accounting and Analysis, Management and Organization Theory, etc), core Entrepreneurial courses (Entrepreneurial Marketing, Imagination in Entrepreneurship, Preparing Effective Business Plans, etc) and Electives (two courses from choices such as Dilemmas and Debates in Entrepreneurship, Operating and Entrepreneurial Firm, and Venture Capital, among others).
The degree also offers the opportunity for a Study Abroad internship that can fulfill part of the elective requirements. In order to be accepted to the MSE program, a student must have already completed a bachelor's degree. The intent of the program is to recognize opportunities, manage risk, leverage resources, and be self-sufficient in ventures.
There are several opportunities for students to participate in learning activities outside of the classroom, such as the Riata Business Plan Competition, Women Igniting the Spirit of Entrepreneurship (WISE) and the Technology Commercialization Project.
Washington State University
Pullman, Washington
WSU offers a Bachelor's in Management program which allows students to select an "Innovation and Change" track. This specialty focuses largely on entrepreneurship, developing innovation and e-commerce.
Most business courses in this program are seven weeks long, and all courses may be completed totally online. The program is intended to accommodate part-time students, and includes courses such as Leading People and Organizations, Management of Innovation, and Change and Business Intelligence.
Part of the capstone course for the MBA involves creating a fully-developed business plan, an invaluable skill when creating a life as an entrepreneur. US News has ranked Washington State as a top provider of online education, and also ranks WSU as #1 in student engagement.
The WSU Carson College of Business is accredited by the Association to Advance Collegiate Schools of Business (AACSB). It is part of only 2% of business colleges in the world which are accredited at the bachelor, master, and doctorate levels.
University of Florida
Gainesville, Florida
The University of Florida (UF) was one of the first universities to offer an online MBA in 1999. The program has since been hailed as one of the world's best by Financial Times and US News and World Report.
The UF online MBA program offers an online format, but also provides occasional on-campus activities. These weekend excursions are intended to incorporate face-to-face interactions with faculty and peers, fostering the growth of each student's network of professional contacts. Students looking to complete an online MBA from UF can select from a variety of options - either a one- or two-year track, depending on prior level of education.
Class sizes are limited to 65 students in order to provide an intentional level of collaboration for the classes. Students complete foundation classes, including accounting and finance, among others. Once these core competencies are achieved, the student can choose from one of four focus areas, which includes an Entrepreneurship specialization.
Drexel University
Philadelphia, Pennsylvania
Drexel University offers an online Master's in Entrepreneurship and Innovation. While the degree does provide the student with a foundation of launching an actual business, it also focuses on the entrepreneur as a person, and develops critical skills such as initiative, risk-taking, creating value, creativity, adaptability and critical thinking.
The program offers mentors and resources for its students while developing students with the intent of fostering the pursuit of innovation. Each student accepted to the program must have already obtained a bachelor's degree from a regionally accredited college or university, and will proceed to complete 45 credits.
The Drexel program is divided into four ten-week quarters per year. Some of the courses a student can expect to complete are Measuring and Maximizing Financial Performance, Leading New Ventures, Early Stage Venture Funding, The Lean Launch, and Franchising.
Regent University
Virginia Beach, Virginia
Regent is a Christian university which aims to prepare students to succeed both in mind and in spirit. Their unique culture is one of strong academic emphasis within a faith-based community.
Regent offers an online MBA with an emphasis in Entrepreneurship. Through this concentration, a student will complete traditional MBA courses, along with courses intended to prepare students to understand and implement all necessary skills to be a successful entrepreneur. These facets include planning, development, marketing and management.
Students will select courses from options such as Quality Management, Investing, Financing and Funding Relationships and Strategic Management. The MBA requires a total of 42 credit hours to be completed, and allows for up to five years for completion.
Suffolk University
Boston, Massachusetts
Suffolk University, located in Boston, Massachusetts, first offered business classes through their Sawyer Business School in 1937. Through the online program, which was established in 1999, students can now earn an online MBA with an Entrepreneurship emphasis through the Sawyer Business School.
The program features the exact same faculty and curriculum that is provided on-campus. Online students will participate in group projects and interactive class discussions while earning their degree from Suffolk. Each course has a required associated chat session to provide a platform to connect with faculty and peers.
The MBA requires finishing 34-49 credit hours, and as part of that curriculum, a student seeking an entrepreneurship focus will complete electives such as Social Entrepreneurship, Green and Sustainable Business, and Global Innovation and New Product Development in Virtual Team.
Arizona State University-Downtown Phoenix
Phoenix, Arizona
Arizona State is a public research university. Originally named the Territory Normal School, the first 33 students were taught in 1885. But times change.
The Online Bachelor of Science in Technological Entrepreneurship and Management at ASU is designed to train students to open their own technology-based businesses. This degree combines technological innovation with business, and teaches leadership, entrepreneurship, management, project leadership, and process innovation.
This program is offered through their Ira A. Fulton Schools of Engineering. The course is 120 total credits, and requires at least 30 credit hours be taken through ASU. Courses include My Technology Venture, Design Methodology, Startup Workshop, and Understanding the Enterprise. Another feature of ASU is connecting innovators and entrepreneurs with helpful and necessary networks in order to bring the business, invention or enterprise to life and into reality.
Southern New Hampshire University
Manchester, New Hampshire
Southern New Hampshire University was founded in 1932, and originally only functioned as a school of Accounting and Secretarial Science. The school was granted a charter in 1963, and granted its first degrees in 1966, then became New Hampshire College in 1969, before going through rapid changes in the 70's - including moving to a new campus on the Merrimack River in 1971.
The university's MBA program was introduced in 1974, and SNHU Online was launched in 1995. SNHU offers an online BS in Business Administration and an online MBA in Entrepreneurship.
These programs are designed to benefit all stages of entrepreneurs - those just starting out, those whose business is growing, and those looking to improve their business. The coursework involves much real-world application.
The online degrees aim to equip students with strategic problem-solving skills, the ability to critically evaluate franchise opportunities, and the skills to launch, develop and operate new businesses.
Students will complete core courses like IT courses and Quantitative Analysis, while also focusing on entrepreneurship: Entrepreneurship and Small Business Management, Consulting, and Franchising.
Indiana University-Bloomington
Bloomington, Indiana
IU was established in Bloomington, Indiana, in 1820 as a state seminary, which became Indiana College in 1828. The college became Indiana University in 1838, and held its first online course in 1989. IU Online was then launched in 2012, which allowed for the online MS in Entrepreneurship and Innovation to be offered to students today.
The program requires 30 credit hours to be completed, and intends to equip students with the necessary skills to launch and sustain new businesses. The program can be completed in as few as 15 months, and students who are participating in the program will experience three in-residence courses, and also have the opportunity to study abroad.
While completing the MS in Entrepreneurship and Innovation, students will complete courses such as: Strategic Management and Leadership, Innovation Showcase (in-residence) and Venture Concept Development.
Colorado Technical University-Colorado Springs
Colorado Springs, Colorado
Colorado Technical University was founded as a military-friendly environment by two military men with a passion for providing a better transition for U.S. veterans into civilian life. That was in 1965, over 50 years ago. Since then, CTU has awarded over $4.5 million in scholarships to soldiers in the Wounded Warriors program.
The online program was introduced in 1995, and they now incorporate common technology solutions - chat, email, mobile devices and social network sites - to boost their students' success. Colorado Technical University boasts a strong individual-driven online experience.
They have implemented a program called "MUSE" (My Unique Student Experience), which allows students to select the learning environment that suits them best from watching, viewing, reading or hearing. CTU offers an MBA - Entrepreneurship which is intended to equip its graduates with the skills necessary to start and run new business ventures.
The program is accredited by ACBSP (Accreditation Council for Business Schools and Programs), and strives to connect traditional curriculum learning with real-world experiences.
The program requires 48 credit hours to be completed, with courses such as Entrepreneurial Strategy, Planning and Leadership and Entrepreneurship and Intrapreneurship: Skills for Success. The school also offers a bachelor of science in Business Administration - Business Development (BSBA - Business Development).
The program intends to merge the core concepts of business with real-world test cases. This program is also accredited by ACBSP, and presents concepts that will equip students to succeed through analytical problem-solving, entrepreneurship, innovation, leadership and research, among others.
Grand Canyon University
Colangelo College of Business
Phoenix, Arizona
Grand Canyon University is one of the largest universities in the US in numbers of students. GCU offers many undergrad and graduate degrees online and on campus.
Their Bachelor of Science in Applied Entrepreneurship is worth considering for the bourgeoning entrepreneur. This applied business program is offered online and on-campus.
Students will learn proficiencies such as:
How to actually apply business principles in entrepreneurship, including digital and traditional business plans
How to test hypothetical markets for hypothetical services and products
How to obtain financing for new ventures
Students may participate in GCU's Canyon Challenge, and their IDEA Club. The Canyon Challenge is similar to Shark Tank, and is a competition with other entrepreneurship students.
Purdue University Global
Indianapolis, Indiana
Purdue University Global offers a personalized online experience tailored to working adults. Purdue Global offers 180 degree programs ranging from associate's to doctoral degrees. With both traditional and competency-based education options, Purdue University Global provides students with the ability to earn their degree on their schedule.
Students can earn credit for their military and professional training, allowing them to earn their degree faster. The 90-credit AAS in Business Administration program with a concentration in entrepreneurship, emphasizes problem-solving and decision-making skills while combining microcomputer and accounting skills with managerial techniques.
Through a capstone experience, students apply management techniques and theories to real-world business scenarios.
Northcentral University
La Jolla, California
Northcentral University was founded in 1996 as a fully-online university. It is a regionally-accredited private university that offers several certificate programs, along with Bachelor's, Master's and Doctoral programs to students worldwide.
Their One-to-One mentoring program puts students in contact with their doctorate faculty. Through their MBA program, Northcentral offers a specialization in Entrepreneurship to encourage students beyond the classroom to develop and launch their innovative ideas and solutions in real-world scenarios.
Students develop core business skills - like marketing and finance - and also specializations such as business building skills, how to invest in businesses, and analyze business opportunities. The program is 30 credit hours, and students are encouraged to complete the degree in an estimated 16 months.
Full Sail University
Winter Park, Florida
At Full Sail University, they take dreams and visions seriously. Their degree programs are offered at "full sail" - or full speed ahead, in order to launch their students into their respective careers after having prepared them for the fast pace they'll experience in their futures.
Their degrees are offered at a much quicker pace than traditional programs, and their Master's in Innovation and Entrepreneurship is no exception. The degree is intended to be completed in as little as twelve months, with different focuses for each of those months.
The program allows for a choice between three areas of focus: Ideation and the Creative Process, Research and Development, and Financing Entrepreneurial Ventures. Programs at Full Sail begin every month, so there's no need to wait for a new semester to get started.
American InterContinental University
Chandler, Arizona
American InterContinental University was founded in Europe in 1970, with the idea that universities can transcend traditional boundaries. Their aim is to provide students with skill-building to pursue their interests in today's technology environment. In 2001, AIU launched "AIU Online", which was recognized as "Best of the Best" in the Education and Academia category at the 2009 Computerworld Honors Program.
The university offers a Bachelor of Business Administration (BBA) Degree with a Specialization in Entrepreneurship. The degree uniquely merges traditional business coursework with other curricula specially designed to foster an entrepreneurial spirit, and skills required to start up or revamp existing businesses.
Upon completion of this degree, students will have gained knowledge in areas of procurement, contracts, human resources, leadership and how social issues impact businesses. The degree requires courses such as Taxation, Employment and Labor Law, Advanced Entrepreneurship and Team Leadership, wrapping up with a Program Capstone. The program typically takes 36 months to complete.