The Best Master's in Educational Psychology Programs

| Rank | School | Location |
| --- | --- | --- |
| 1 | Harvard University | Cambridge, Massachusetts |
| 2 | Columbia University In The City Of New York | New York, NY |
| 3 | University of Minnesota-Twin Cities | Minneapolis, Minnesota |
| 4 | University of Pennsylvania | Philadelphia, PA |
| 5 | Ohio State University | Columbus, OH |
| 6 | University of Wisconsin-Madison | Madison, WI |
| 7 | University of Connecticut | Storrs, CT |
| 8 | University of Iowa | Iowa City, IA |
| 9 | Indiana University, Bloomington | Bloomington, IN |
| 10 | Purdue University | West Lafayette, IN |
This is a ranking of the best Masters in Educational Psychology programs in the U.S.
There are also doctoral degree in Educational Psychology program options available for students who want a more advanced degree in Educational Psychology.
About This Ranking
We use data from the National Center for Education Statistics, and each college's academic influence in publications in Educational Psychology. This ranking was formed by our machine learning algorithm. It uses a proprietary metric designed for prospective students in masters in Educational Psychology. For more information about our ranking methodology and criteria from educational institutions, see our College Calculator.
This ranking is designed for Educational Psychology master's degree students to make informed college and master's degree decisions.
The relevant master's in Educational Psychology are included in each school's entry for which the schools are ranked. An overview of the master's degree in Educational Psychology programs are given, along with degree details.
Educational Psychology is a field of Psychology that studies how we learn, through psychological study and analyses.
What do Educational Psychologists do?
Once you've chosen an Educational Psychology program the fruits are numerous. Educational Psychologists have improved learning techniques from elementary through adult learning. This includes advancements in teaching students with disabilities or special needs to gifted and talented students.
Educational psychologists study how individuals learn in educational settings. They apply psychological theories and methods to improve educational practices. They may conduct research on topics such as:
student motivation
classroom management
the design of educational programs
They may also provide services such as:
counseling
assessment
support for students' educational and personal development
Educational psychologists work to understand how students learn and develop, and to apply that knowledge to improve educational practices. Their career paths may lead them to work in schools, universities, or other educational settings. They may:
conduct research
provide school counseling and support to students
design and implement educational programs
An educational psychology graduate may also work with teachers, administrators, and other education professionals to improve teaching and learning outcomes.
Common courses or concentrations for educational psychology master's students
As an educational psychology student, you will study the theories and principles of human learning, cognition, and development. You will learn how to apply these principles to educational settings and how to design and evaluate educational programs. You may also study topics such as motivation, assessment, and instructional design.
Some common courses include:
Developmental Psychology
Learning Theories
Cognitive Psychology
Motivation in Education
Assessment and Evaluation
Instructional Design
Research Methods
Lifespan development
Adult education
Neuropsychology
Applied Behavior Analysis
The master's degree in educational psychology may require a capstone project.
Psychology students from the master's degree program may lead students to doctoral programs. Financial aid may be available for these top school psychology programs. Check schools sites for information.
Many educational psychology degree programs offer a non-thesis track. You may choose to study on-campus, or an online educational psychology program.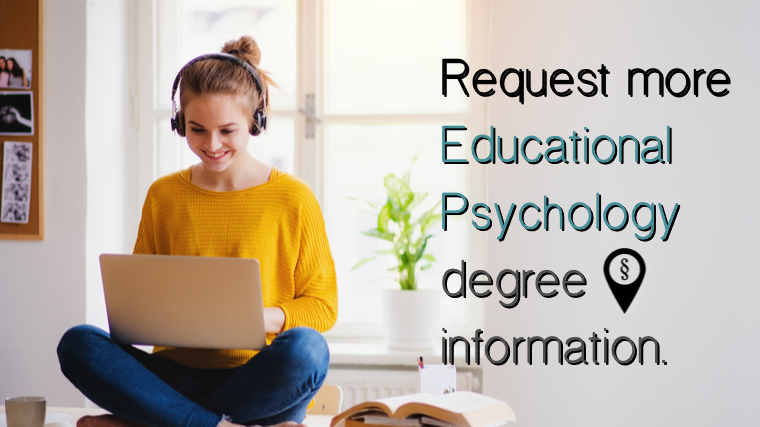 The Best Master's in Educational Psychology Programs
School Rankings Methodology
The graduate programs in this ranking were selected based on the academic influence of the faculty and alumni in publications and citations in Educational Psychology, and data points from the National Center for Education Statistics. Read more about our ranking process here and here for graduate programs.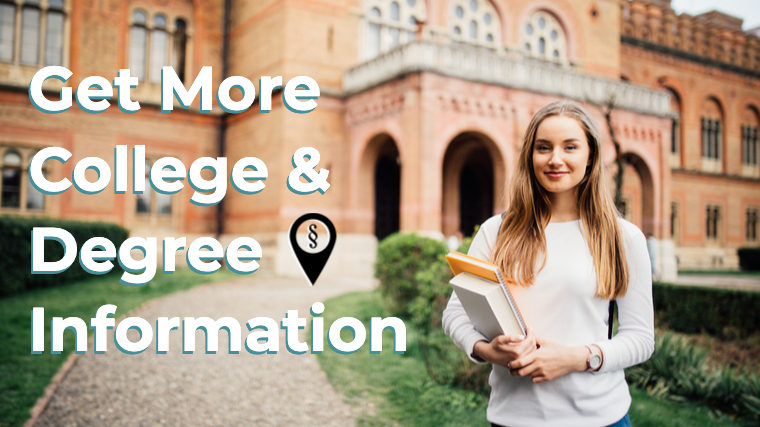 What can I do with a Masters in Educational Psychology?
Educational psychologists study how people learn in educational settings, and they apply that knowledge to improve educational practices. They may work in:
schools
colleges
universities
government agencies
private businesses
Key responsibilities include conducting research, evaluating educational programs, and working with teachers, students, and families to improve learning outcomes. A master's or PhD degree in educational psychology is usually required.
Some careers that a graduate degree can qualify students for are Educational Psychologist (including Special Education), College Professor, School Counselor, and others. Psychologists have a growth rate of 3% (growing by 5,700 jobs between now and the year 2029), with a median salary of $82,180.00 as of 2020, according to The Bureau of Labor Statistics.
More resources for best psychology degrees: