The Best Online Industrial Organizational Psychology Graduate Programs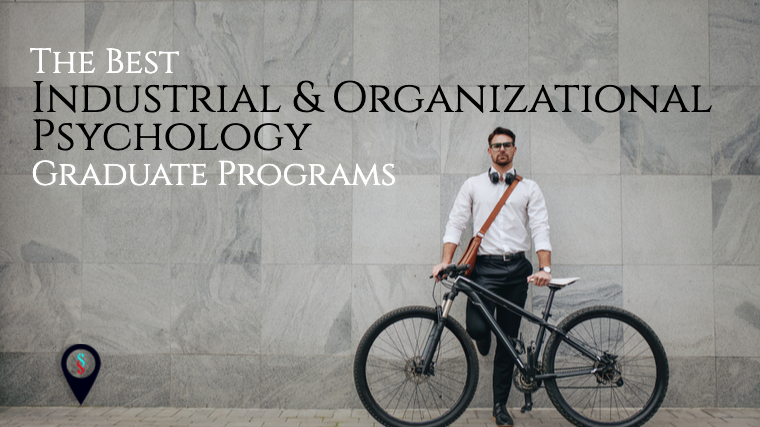 The Best Online Industrial Organizational Psychology Graduate Programs
The Best Online Industrial Organizational Psychology Graduate Programs

| Rank | School | Location |
| --- | --- | --- |
| 1 | University of Southern California | Los Angeles, California |
| 2 | Pennsylvania State University-World Campus | University Park, Pennsylvania |
| 3 | Florida Institute of Technology-Online | Melbourne, Florida |
| 4 | Colorado State University-Fort Collins | Fort Collins, Colorado |
| 5 | Kansas State University | Manhattan, Kansas |
| 6 | The Chicago School of Professional Psychology at Chicago | Chicago, Illinois |
| 7 | Golden Gate University-San Francisco | San Francisco, California |
| 8 | William James College | Newton, Massachusetts |
| 9 | Missouri University of Science and Technology | Rolla, Missouri |
| 10 | Thomas Edison State University | Trenton, New Jersey |
| 11 | Austin Peay State University | Clarksville, Tennessee |
| 12 | Franklin University | Columbus, Ohio |
| 13 | University of Hartford | West Hartford, Connecticut |
| 14 | Bellevue University | Bellevue, Nebraska |
| 15 | Southern New Hampshire University | Manchester, New Hampshire |
| 16 | Grand Canyon University | Phoenix, Arizona |
| 17 | Adler University | Chicago, Illinois |
| 18 | Purdue University Global | Indianapolis, Indiana |
| 19 | University of the Incarnate Word | San Antonio, Texas |
| 20 | Northcentral University | La Jolla, California |
| 21 | Baker College | Owosso, Michigan |
| 22 | Touro University Worldwide | Los Alamitos, California |
| 23 | Carlos Albizu University-Miami | Miami, Florida |
| 24 | Walden University | Minneapolis, Minnesota |
| 25 | Capella University | Minneapolis, Minnesota |
| 26 | University of Phoenix-Arizona | Phoenix, Arizona |
Show More
About The Best Online Industrial Organizational Psychology Graduate Programs Ranking
This is a ranking of the best online Industrial Organizational Psychology graduate programs in the U.S. This ranking is designed for online students to make informed college and degree decisions for studying IO Psychology, whether it's for an online master's program, or an online PhD program.
What is Industrial Organizational Psychology?
Industrial Organizational Psychology (IO Psychology) is the intersection of psychology and business. It deals with the human element of business. Practitioners are referred to as Industrial Organizational Psychologists, or Organizational Psychologists.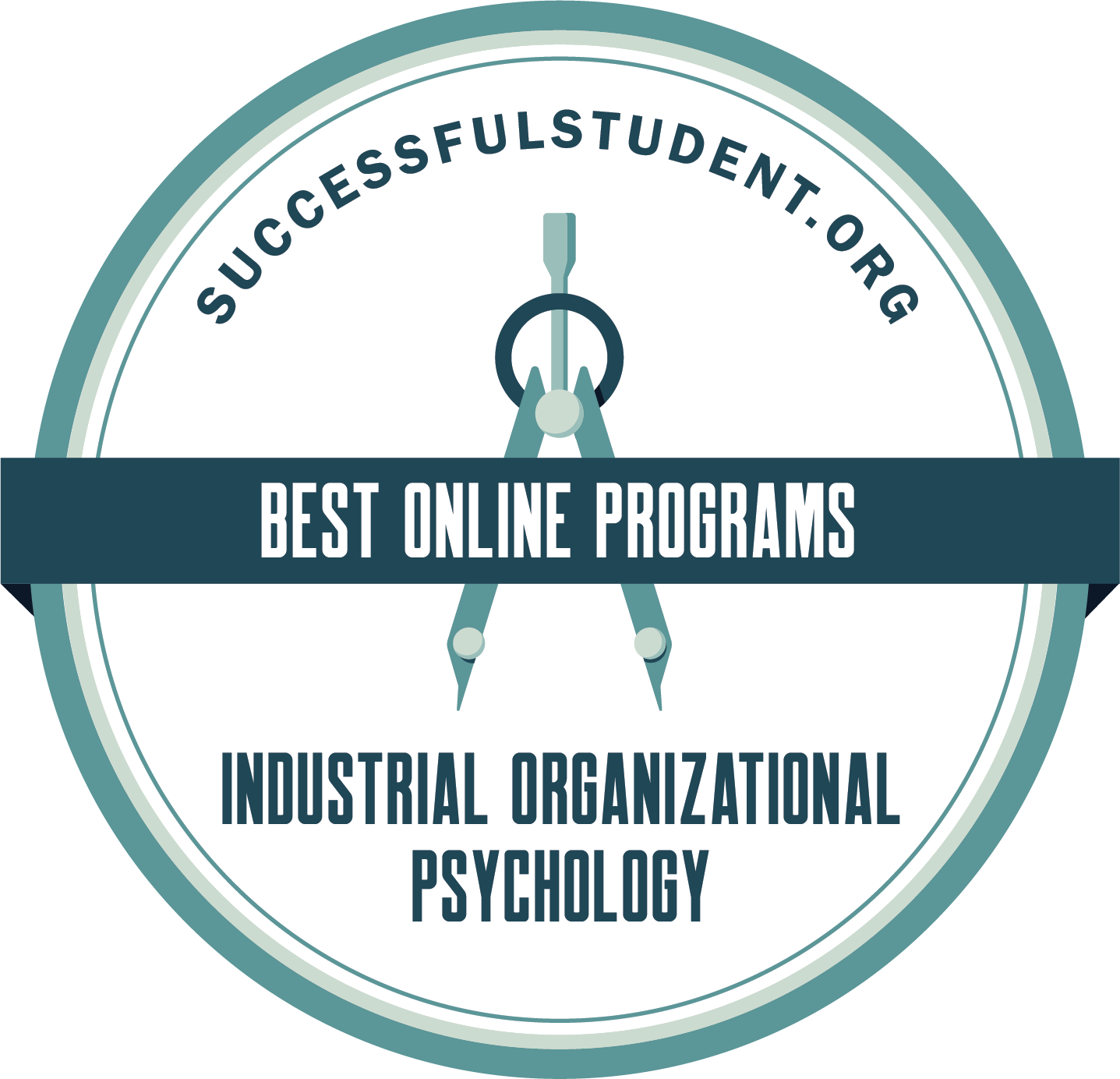 IO psychologists bring their psychology backgrounds to the study of the workplace, and make employees' jobs and work environments better (safer, more healthy and satisfying, etc.), thereby improving employee performance. In turn, these improvements make businesses more efficient and profitable.
According to the Society for Industrial and Organizational Psychologists, it's "Science for a Smarter Workplace". Industrial Organizational Psychologists apply principles of psychology and research methods to areas such as human resources, management, sales, administration, and marketing issues.
Industrial Organizational Psychology addresses issues such as recruitment, selection and placement, training and development, workplace motivation and reward systems, structure of work and human factors, performance measurement, quality of work life, organizational development and consumer behavior. This is an updated ranking from the previous 22 Best Online Industrial Organizational Psychology Colleges ranking.
---
The Best Undergraduate IO Psychology degrees:
The Best Online Bachelor's Programs in Industrial Organizational Psychology
---
The Top 5 Industrial Organizational Psychology Graduate Programs
Featured IO Psychology Graduate Programs
Visit College Sites To Get Degree Information
The Best Online Industrial Organizational Psychology Graduate Programs
Ranking Methodology
This Best Online Industrial Organizational Psychology Graduate Programs ranking was created using Successful Student's ranking algorithm. This algorithm uses the following data points to calculate a school's ranking placement:
Retention rate
Desirability (number of applicants)
Percentage of students who are fully online
In-district average tuition for full time graduates
In-state average graduate tuition
Academic influence
Learn more about our methodology
.
1.
University of Southern California
Los Angeles, California
USC's program in Applied Psychology has been consistently ranked among the top. USC offers the online Master of Science in Applied Psychology program and the online Doctor of Education in Organizational Change and Leadership degree program.
The online MS in Applied Psychology offers a concentration in Organizational Psychology, and has particular strength in Consumer and Business psychology. It also offers a Master's degree that can be earned in a one-year intensive program consisting of 34 units (credits).
Students can also partake in internships and a capstone project completed at the end of their studies, which of course lends itself nicely to further graduate work at the PhD level. The online Master of Science in Applied Psychology teaches both Consumer Psychology and Organizational Psychology, and is the only Master's degree in Applied Psychology from a Top 25 institution.
2.
Pennsylvania State University-World Campus
University Park, Pennsylvania
Penn State World Campus offers the Master of Professional Studies in Psychology of Leadership program. This program is a collaborative curriculum with the Penn State College of the Liberal Arts, and teaches students the psychology within the leader and follower dynamic. This program focuses on applied psychological tenets gathered from research.
Courses include:
Psychological Foundations of Leadership
Global and Cross-Cultural Leadership
Psychology of Shared and Collective Leadership
Credits required: 33 credits
Penn State also boasts of the first student founded, fully online Psychology Club. The club uses all forms of social media to keep in touch with members and to publicize networking opportunities and career availability.
3.
Florida Institute of Technology-Online
Melbourne, Florida
Florida Institute of Technology offers both Master's and Doctoral level work in I-O Psychology. The 45 credit hours of the master's degree can be completed in two years, with an independent research project that can be further developed in the doctoral program, if desired.
The doctorate focuses more on current research within the field. Specific research teams are formed, supervised, and lead by professors. Students are encouraged to write professional papers for publication or presentation at academic and professional conferences. The doctoral level requires 90 semester hours of credit. The Center for Organizational Effectiveness is an excellent resource for students at any level to gain capital measurement and talent management strategies.
4.
Colorado State University-Fort Collins
Fort Collins, Colorado
One of the popular fields within the online community at Colorado State University is the Master of Applied Industrial/Organizational Psychology online degree. Through CSU's master's program students learn to apply principles of psychology to the workplace. Students will research, analyze, and assess employee performance and satisfaction as well as workplace conditions, diversity, and policies.
This practical online degree can be completed in as little as two years. Students can jump start this degree by earning a certificate in Organizational Psychology before being admitted to CSU. This degree easily lends its self toward the budding Human Resources and Management careers.
5.
Kansas State University
Manhattan, Kansas
Consistently recognized as one of the top colleges in the U.S. by the Princeton Review, Kansas State has provided a well-rounded, superior level of education since its founding in 1863.
The school's Industrial and Organizational Psychology program started in the 1960's and has been successfully preparing students for numerous career choices from private consulting to public agencies ever since. The department created the primarily online 38-credit-hour master's program in 2000, which takes two and a half years to complete.
There are eight classes and a practicum required, including:
Applied Research Methods I and II
Professional Ethics and Legal Issues
Personnel Training, Selection, Performance Appraisal and Organizational Psychology
Practicum: Job Analysis, and the final Practicum Report.
The last semester of the program consists of students conducting a research practicum in their own organization under the supervision of faculty.
6.
The Chicago School of Professional Psychology at Chicago
Chicago, Illinois
The Chicago School of Professional Psychology is a not-for-profit school with more than 4,200 students (both on campus and online). It has over 20 degree programs to choose from. The institution utilizes the Engaged Professional Model of Education.
This emphasizes the need for in-the-field training along with classroom and research experience. There are over 500 organizations across the country who network with the school to provide such opportunities. The online Master's degree in Industrial Organizational Psychology can be completed in 22 months, which includes an applied research project. Along with the core curriculum, electives to choose from include:
Consumer Psychology,
Human Capital Development
Consulting Skills
Process Improvement
A certificate program in I-O Psychology is also available online for as little as nine credit hours which can be completed in about five months.
7.
Golden Gate University-San Francisco
San Francisco, California
Golden Gate University offers the online Master of Arts in Industrial Organizational Psychology. This program is also offered at their campus in San Francisco. The course is 42 units total, with 36 being required courses, and six courses in electives. Required courses include Applied Psychological Research, Group Dynamics in Organizations, and Organizational Change.
There is a Writing proficiency requirement for admission, and a Math requirement in Statistics. These proficiency requirements are to help the student succeed. The Math requirement may be waived if the student has taken a similar course at an accredited college. This programs is especially suited for working adults, since the course work is flexible, and can be completed on the student's schedule. All programs are done on the web, which doesn't require plug-in or downloads, which is helpful.
8.
William James College
Newton, Massachusetts
William James College is the new name and home of the prestigious Massachusetts School of Professional Psychology–which was a graduate college of Psychology founded in 1974. The institution averages 600 students per year. It utilizes an educational model which combines class lecture with clinical experience. The school manages the Organizational and Leadership Psychology department.
Students can enroll in the Master of Arts in Organizational Psychology or the Leadership Psychology Doctorate Program (PsyD).
The online Master of Arts program is offered as an 11-month accelerated degree which can be completed in one to two years. The 30 credits of graduate work also include a six-credit, 80-hour field project.
The PhD program requires 98-credit hours of doctoral work. Students have up to six years to complete all requirements.
9.
Missouri University of Science and Technology
Rolla, Missouri
The Master of Science in I-O Psychology distance learning program at Missouri University of Science and Technology has been ranked second in the nation for affordability and quality. Students enrolled in this 36-credit hour graduate program will find a thorough curriculum that emphasizes the application of theories to real-world situations. Both thesis and no-thesis tracks are offered. Some examples of core classes include:
Small Group Dynamics
Job Analysis and Performance Management
Employee Affect and Behavior
Personnel Selection
Advanced Leadership Theory and Practice
Upon graduation students will feel confident in their ability to manage personnel within increasingly complex technological environments.
10.
Thomas Edison State University
Heavin School of Arts and Sciences
Trenton, New Jersey
The Heavin School of Arts and Sciences at Thomas Edison State University offers a 36-credit online Master of Arts in Liberal Studies degree with five areas of concentration from which to choose:
Digital Humanities
Geropsychology
Industrial-Organizational Psychology
Online Learning and Teaching
Professional Communications
Of the 36 total credits, 12 credits, or four courses, must be dedicated to the chosen specialization. For I-O Psychology those courses are:
Industrial and Organizational Psychology
Psychological Factors in Selecting and Growing Organizational Talent
Unearthing and Enhancing Organizational Talent Through Psychology
The Psychology of Leadership, Motivation, and Teamwork
The majority of students take two courses per term and are able to complete all requirements within six terms.
11.
Austin Peay State University
Clarksville, Tennessee
Austin Peay State University offers over 56 majors and 63 different concentrations. There are 300 full-time faculty members teaching on three main campuses and within a growing online community.
The Master of Science program provides the training in research methods of I-O Psychology. Skills from this program can be applied to many areas such as performance evaluations, motivational speaking, team performance, and leadership. Students must complete 12 courses (34 credit-hours) entirely online, including a comprehensive exam or thesis. Core courses may include:
Performance Management
Personnel Assessment and Selection
Training and Development
Leadership and Organizational Change
All of this can be completed in under two years.
12.
Franklin University
Columbus, Ohio
Franklin University's Master of Science in Business Psychology is offered both online and on campus. No GRE or GMAT scores are required to apply. In a total of 36 semester hours students will gain an in-depth understanding and practical experience in applying psychological principles to business performance. the majority of students are able to complete all requirements in as little as 14 months. Tuition is currently set at $659 per credit. Course examples may include:
Individual and Organizational Intelligence
Managerial Psychology
Psychology of Creativity, Innovation, and Change
Behavioral Economics and Neuro-Finance
Most courses are weighted at a total of four credits.
13.
University of Hartford
College of Arts and Sciences
West Hartford, Connecticut
Through the College of Arts and Sciences at the University of Hartford, students may enroll in the online Master of Science in Organizational Psychology. No GRE scores are needed for admittance. The total 36 required credits are comprised of five core courses, including a capstone project, and seven electives in organizational psychology, management and general psychology.
The online program mirrors the on-campus MSOP offered at UHart. Students typically take 2 to 4 courses per semester. Full program offerings are available in Spring, Summer, and Fall, allowing students to graduate in as little as 18 months or spread out over multiple years depending upon the student's goals and desired work-life balance.
14.
Bellevue University
Bellevue, Nebraska
Accredited by the Higher Learning Commission, Bellevue University offers a comprehensive online Master of Science in Industrial and Organizational Psychology. The curriculum is set up in a cohort format where students will progress through a set group of courses with the same peers fostering a greater sense of companionship. A total of 36 credits should be completed for graduation. Some course examples may include:
Social Psychology
Job Analysis and Performance Appraisal
Organizational Development
Personnel Selection
Practicum and Skill Development
Measurement and Design
Tuition is currently set at $565 per credit hour with the majority of courses being weighted at three credits each.
15.
Southern New Hampshire University
Manchester, New Hampshire
Southern New Hampshire University has offered online programs since 1996. SNHU is a private, non-profit university, accredited by the New England Association of Schools and Colleges. SNHU offers the Online Master of Science in Psychology: Industrial Organizational Psychology degree.
For their Master's program, there are no GRE or GMAT scores required for admission.
Students are accepted to the Online Master of Science in Psychology with a concentration in I-O Psychology on a rolling basis.
This degree can be completed in as little as 15 months if two classes are taken per 10-week term. A total of 36 credits should be completed, including a seven-course online psychology core, a capstone, and a seminar course.
Some examples of core courses are:
Social Psychology
Cognitive Processes
Theories of Personality
Motivation in the Workplace
Ethical Practices in Psychology
Get Information
16.
Grand Canyon University
Phoenix, Arizona
Grand Canyon offers an online Master's, an online Graduate Certificate, and two online PhDs in Industrial Organizational Psychology:
For the master's program, online students will use problem solving and the principles of psychology for improved employee/employer relationships. Course material will include ethics in behavior, statistics, and research and development. Students must complete a final research project before graduating. Grand Canyon lets its students create and propose their own research topics. When completed the topic must be presented and discussed with fellow students and professors.
This online certificate program is 16 credits total, and lasts for 18 weeks. Students learn:
Human resource management using principles of psychology for online and in-person working environments
Organizational and social principles and methods and their uses in the enhancements of business
Psychological principles for how organizations work
Organizational development's theoretical foundations
Management and consulting strategies for reaching organizational, group, and personal goals
Online students enrolled in the Qualitative research PhD program gaining an understanding and creating solutions by gathering data concerning people's motivations, beliefs, and behaviors. This PhD undertakes understanding the quality of the workplace and its effects on employee satisfaction, what motivates employees, and other qualitative aspects of the working relationships. Students learn from and interpret previous examples of this method.
Online students enrolled in the Quantitative research PhD program learn by researching, collecting, and interpreting numerical data. This is a statistical and data-driven approach to improving the overall working relationships and the bottom line of the organizations and their goals. Students learn from and interpret previous examples of this method.
Online PhD length of each track: 60 credits.
Get Information
17.
Adler University
Chicago, Illinois
Alfred Adler, the school's namesake, was one of the first community psychologists who pioneered the idea that positive social changes would improve community health and individual well-being. Adler University was founded in 1952 and is the oldest independent psychology school in North America.
Organizational Psychology is offered as a Master's degree, which has a strong focus on social responsibility.
It is a 46-credit hour program, and can be completed in as little as two years. Practicums, or supervised field placements, are required throughout the courses and start in the first year with a minimum of 150 hours in a community service setting. Adler has partnered with over 700 agencies providing internship sites for students to apply their knowledge.
18.
Purdue University Global
Indianapolis, Indiana
Part of the world-renowned Purdue University system, Purdue University Global offers a personalized, flexible online experience tailored for working adults. Purdue University Global offers 180 online programs, including those at the associate, bachelor, master and doctoral levels. Purdue University Global allows students to earn credits for their experiences – allowing them to earn their degree faster.
Purdue University Global's online Industrial Organizational Psychology programs focus on organizational management, workplace motivation and attitudes, and behavior theories and strategies. The University offers the concentration at several degree levels.
The Online Master of Science in Psychology: Industrial Organizational Psychology degree requires 65 to 75 credits, and the graduate certificate requires 30 credits. Students can gain real-world experience through completing a practicum.
However, Purdue University Global offers a non-practicum option.
Get Information
19.
University of the Incarnate Word
San Antonio, Texas
Online instruction at the University of the Incarnate Word began in 2000. The I-O Psychology degree is offered at the Bachelor's and Master's levels. Students will develop analytic skills through class work and be able to apply the skills learned through their in-the-field experience.
At the Bachelor's level 38 hours of core course material and 15 hours of concentration work is required. The Master's level requires an additional 15 hours of core course work and 15-18 hours of concentration work. A three to nine hour comprehensive exam or master's thesis is required to complete the degree. The Master's level work blends easily into the Doctoral level program for anyone wishing to complete their PhD.
20.
Northcentral University
La Jolla, California
Using the Oxford Learning Model of one to one teaching, Northcentral University has created a personalized learning experience for its students. The school was founded in 1996 as an online university. Its School of Psychology offers Bachelor through Doctoral level studies, including post Baccalaureate and Master's certifications.
Within the I-O Psychology program, the Online Master of Science in Industrial Organizational Psychology level requires 36 credit hours beyond the Bachelor's degree. The curriculum's courses are eight weeks long. A post master's certificate requires six courses, or 18 credit hours. The university allows two years to complete these six courses.
The Online PhD in Psychology: Industrial Organizational Psychology is an additional 60 credit hours beyond the Master's level. Students are expected to complete graduate studies within seven years while taking courses 12 weeks in duration.
21.
Baker College
Owosso, Michigan
At Baker College, the Center for Graduate Studies and the College of Business offers the online Master of Science in Industrial and Organizational Psychology. The required 38 credit hours include comprehensive courses such as:
Psychology of Leadership
Psychology of Performance and Motivation
Tests, Measurements, and Assessments in the Workplace
Individual and Group Factors in the Workplace
Psychology of Personnel Management and Human Resources
All courses have been accredited by the Higher Learning Commission. Students in this program are trained to apply theories and principles of psychology for organizational success, it is not intended to prepare for or grant licensure.
22.
Touro University Worldwide
Los Alamitos, California
Founded in 1971 to serve the Jewish population in New York City, the Touro College and University System is a nonprofit institution of higher learning with over 19,000 students enrolled. Touro University Worldwide was established recently in 2008, and offers a number of successful programs from undergraduate to graduate and Doctorates, including the Master's in Industrial Organizational Psychology.
This program features concentrations in Coaching and Consulting, Human Resource Management, and Occupational Health Psychology. This wide range of offerings lets TUW's students tailor their degrees to match their career goals more than a typical online Industrial Organizational Psychology degree.
Online students interested in Organizational Psychology may enter either the Master's or Doctorate programs.
To graduate from the Master's in Industrial Organizational Psychology, students must complete a total of 36 credits, no matter their concentration.
TUW aims for maximum flexibility in its programs, utilizing asynchronous learning and allowing students to choose full-time or part-time paths of study.
The Doctorate of Human and Organizational Psychology includes several steps. First, students take basic courses on theory and research. They then enter the pre-dissertation/proposal stage. Finally, their work culminates in a dissertation.
23.
Carlos Albizu University-Miami
Miami, Florida
Carlos Albizu University offers its Master of Science in Industrial and Organizational Psychology both on campus and fully online. The required 42 graduate credits cover a variety of essential topics for student success in the field including:
Selection and Placement
Training and Development
Performance Measurement
Organizational Development
Quality of Work-life
Students will receive extensive practical training in these areas throughout the curriculum and specifically through six credits of applied research or capstone projects. Many students have gone on to publish their research findings in professional journals. To successfully graduate, students must maintain a cumulative GPA of at least 3.00.
24.
Walden University
Minneapolis, Minnesota
Walden University offers the online Master of Science in Industrial Organizational Psychology degree program. This online IO Psychology master's degree requires a total of 48 credits, up to 40 of which may be applied towards the PhD program. There are seven areas of specialization:
General Practice
Consulting Psychology
Evidence-Based Coaching
Forensic Counseling
Human Resource Management
International Business
Organizational Diversity and Social Change
All requirements can be completed in as little as 15 months. Tuition is currently set at $535 per quarter hour. The PhD in Industrial Organizational Psychology: General Practice requires 90 credits for course work and 20-115 credits for the dissertation.
The same areas of concentration are offered in addition to an eighth Research and Evaluation specialization. Students have up to eight years to complete all requirements.
25.
Capella University
Minneapolis, Minnesota
Capella University offers 43 degree programs with 142 specializations. It was founded in 1993 as an online university for working adults, so from its inception Capella wanted to be a leader in distance learning education. Capella uses competency-based education which includes a professionally designed curriculum taught by experienced professors who encourage hands-on experience within their fields.
Master's and Doctoral levels are offered for I-O Psychology. FlexPath helps students keep classes organized and work at their own pace. Students need 55 course credits for graduation. The majority of students participate in one or two courses within a 10-week time frame, which require 10 to 12 hours of study per week. The Doctoral level requires not only the online course work, but also residencies, comprehensive exams, and a final dissertation.
26.
University of Phoenix-Arizona
Phoenix, Arizona
The Master of Science in Psychology with a concentration in Industrial Organizational Psychology degree is offered through the College of Humanities and Sciences.
TheMaster of Science in Psychology with a concentration in Industrial Organizational Psychology program requires a total of 51 graduate level credits for graduation. Tuition is currently set at $698 per credit. Course examples include:
Developmental Psychology
Multicultural and Social Issues in Psychology
Personality Theories
Work Motivation and Job Attitudes
---
Industrial Organizational Psychology Professional Organizations
SIOP, a major membership organization for individuals practicing and teaching industrial organizational psychology, represents a division of the American Psychological Association, it's also an organizational affiliate of the Association for Psychological Science. Membership helps individuals to stay current on the industrial organizational profession. Members have networking opportunities. SIOP has grant, award, and scholarship funds exclusively available for SIOP members.
The Society for Human Resource Management (SHRM), the world's largest HR professional society, is a major provider of resources serving the needs of HR professionals. The organization advances the practice of human resource management. SHRM has over 575 affiliated chapters located in the United States as well as subsidiary offices in India, China, and United Arab Emirates. SHRM provides education, certification, community and advocacy to enhance the practice of human resource management as well as the effectiveness of HR professionals in the organizations and communities they serve.
The Academy of Management, the preeminent professional association for management and organization scholars, includes members such as academics and students and other individuals. The academy has members in over 120 countries. The academy provides meetings and events. Members have networking opportunities.
Frequently Asked Questions
How much do IO Psychologists make?
The mean average salary of Industrial Organizational Psychologists was $112,690.00 as of 2020, according to the Bureau of Labor Statistics. The growth rate is projected to be 12% between now and 2029. The lowest ten percent earnings was $57,440, the 25th percentile earned $69,780, the 50th percentile earned $96,270, the 75th percentile earned $137,930, and the 90th percentile earned $192,800 in 2020. Salaries in the occupation vary based on location, the company, level of experience and other factors.
Where do Industrial Organizational Psychologists work?
Graduates with a master's degree or a doctoral degree in Industrial Organizational Psychology seek employment in business, industry, government agencies, universities, consulting firms, research organizations, non-profit organizations hospitals, labor unions, research and academia, and other organizations.
What do Organizational Psychologists do?
Organizational Psychologists perform many job functions, including analyzing the health and making recommendations for improvement in these business domains: compensation, benefits, and job analysis; human resources and personnel selection; instructional coordination, organizational structure and development; succession planning and leadership development; talent development; test construction; training and training evaluation; union relations; and work motivation. Industrial Organizational Psychologists also work closely with Human Resources departments to optimize employee satisfaction and employee retention. IO Psychologists will make hiring practice and qualification recommendations.
What positions do Industrial Organizational Psychologists hold within organizations?
Graduates with a psychology graduate degree who specialize in industrial/organizational psychology have opportunities for various jobs. Industrial organizational psychologists can seek specialist roles, typically within human resources departments or generalist roles often located outside of human resources departments. A Master's degree can qualify individuals for various positions, but individuals with a doctoral degree may have an advantage. Job descriptions that an IO Psychologist may hold within organizations include: Director of Certification Programs, Director of Leadership Development and Assessment, Global Career Development Manager, Human Resources Professional, Industrial-Organizational Professor, Instructional Designer, Merit Systems Manager, Organizational Consultant, Organizational Effectiveness Specialist, Organizational Planning Manager, Personnel Analyst, Research Consultant, Talent Developer, and Training Manager.
---
Students may also be interested in our 17 Best Communication Management Programs ranking article.
Find Your Degree!