The Best PhD Educational Psychology Programs

| Rank | School | Location |
| --- | --- | --- |
| 1 | University of Michigan-Ann Arbor | Ann Arbor, Michigan |
| 2 | Stanford University | Stanford, California |
| 3 | New York University | New York, New York |
| 4 | Johns Hopkins University | Baltimore, Maryland |
| 5 | University of Illinois Urbana-Champaign | Champaign, Illinois |
| 6 | University of California-Berkeley | Berkeley, California |
| 7 | University of California-Los Angeles | Los Angeles, California |
| 8 | University of Nebraska-Lincoln | Lincoln, Nebraska |
| 9 | University of Southern California | Los Angeles, California |
| 10 | University of California-Santa Barbara | Santa Barbara, California |
About this ranking
We have ranked the best PhD in Educational Psychology programs in the U.S. for prospective students. For more information about our educational psychology doctoral program ranking methodology see here.
Graduate programs will teach a graduate student how to conduct interdisciplinary research in Psychology and Education and present research to make significant contributions to the field.
Graduates with an Educational Psychology Ph.D may work for private school or public schools, including colleges and universities.
Featured Online Educational Psychology Degrees
The Best PhD Educational Psychology Programs
University of Michigan-Ann Arbor
Ann Arbor, Michigan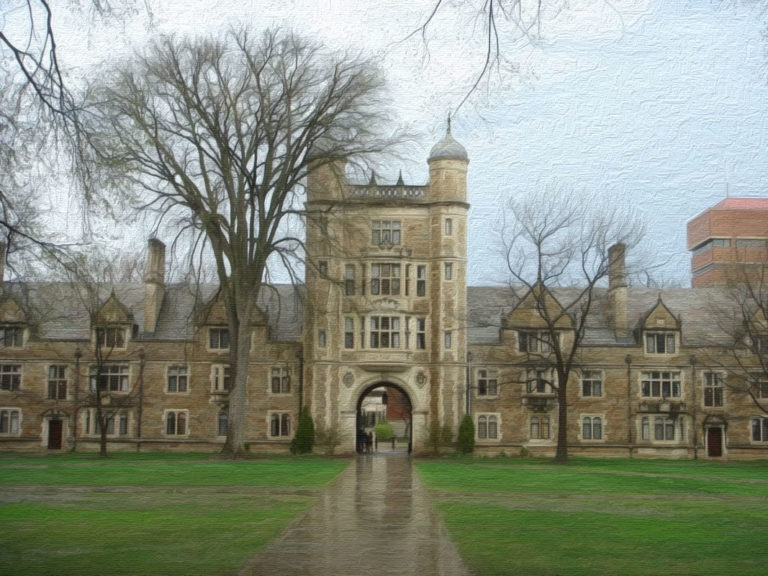 The Doctor of Philosophy in Education and Psychology program educates researchers and teachers to focus on the psychological aspect of educational issues as they study, engage with, and propose potential new solutions to those issues.
Students work with faculty from both the School of Education and the Department of Psychology as well as other departments as applicable, and are matched with faculty mentors with whom they share research interests, and who helps them to grow in their understanding of research areas and methodologies.
Credit requirements: The program focuses on an apprenticeship model, with no set credit requirement stated.
Students choose from selections of courses in methodology, education, and psychology with the help of their faculty advisors and faculty mentors. Additionally, students participate in their advisors' research projects throughout their course of study.
Stanford University
Stanford, California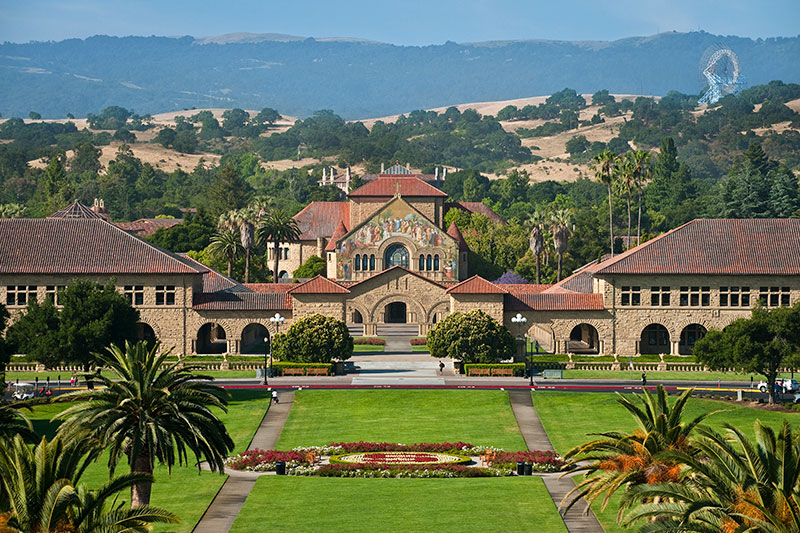 The Developmental and Psychological Sciences program offers a PhD specializing in Learning Sciences and Technology Design, as well as the PhD specializing in Developmental and Psychological Sciences.
The program emphasizes solid and rigorous research into educational issues from a perspective of psychological development.
Graduates will have achieved the greatest level of ethical, scientific, and professional standards applying to high skill levels in multiple areas of research methodology and developmental and psychological theory.
Credit requirements: 279-295 Units (8-10 per quarter and 135 units of residency)
Students study in at least 4 of the following courses:
Cognition and Learning
Learning in Formal and Informal Environments
Cultural Psychology
Social Psychology and Social Change
Developmental and Psychological Sciences Faculty Student Seminar
Admissions and transfer credit information: Prospective students submit an application and fee as well as a statement of purpose, which should align with current faculty research interests, transcripts, GRE scores, and three letters of recommendation. The admissions team may or may not accept transfer credits.
New York University
New York, New York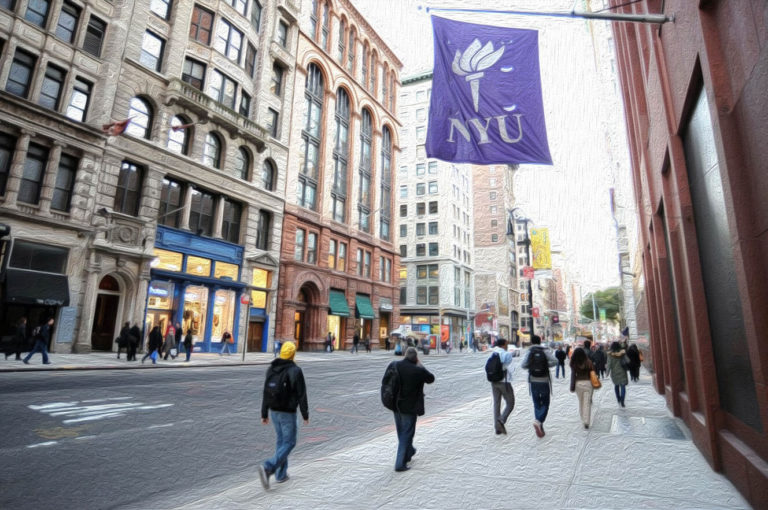 The mission of the Ph.D. Program in Developmental Psychology is to provide students with a strong foundation in developmental theories and the research skills required to advance science on development in context.
Students apply a variety of methods to the study of individual and contextual influences on the development of infants, preschoolers, children, and adolescents. Students take classes on developmental domains, analytic methods and statistics, and advanced seminars.
Credit requirements: 72 Credit Hours
Students select from various courses that meet credit requirements in developmental content areas, research methodology, and advanced seminars:
Cognitive Development
Psychological Research in Infancy
Emotional Development: A Cognitive Perspective
Social Development of Children and Adolescents
Classification and Clustering
Research Design and Methodology in the Behavioral Sciences
Causal Inference
Regression
Johns Hopkins University
Department of Psychological and Brain Sciences
Baltimore, Maryland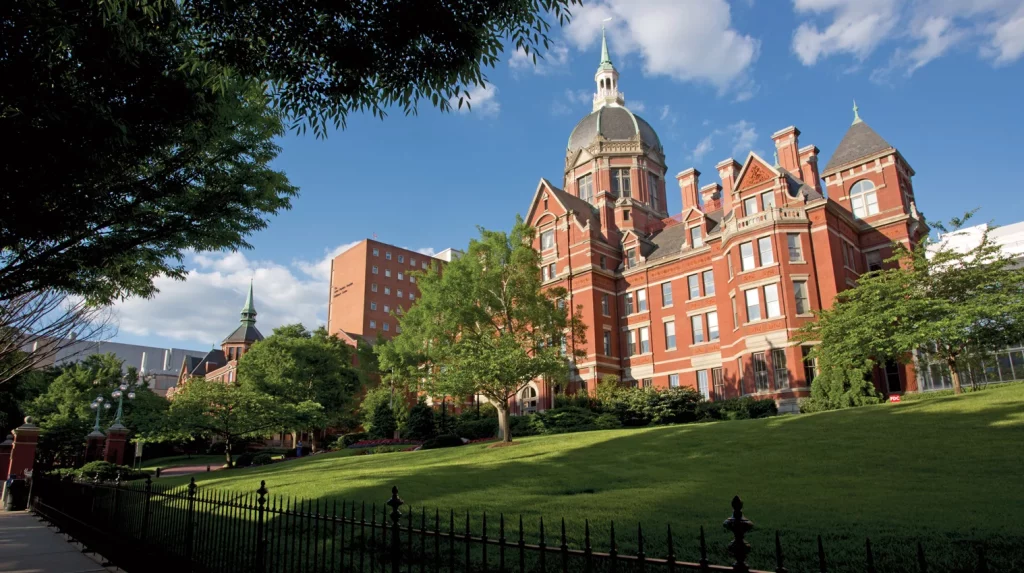 The Doctoral program focuses on preparing graduate students for theoretical and real-world educational and psychological research. Students may choose their specialization from within the umbrellas of biopsychology and cognitive and developmental psychology.
A departmental focus on interdisciplinary work and the value of broad-spectrum knowledge ensure doctoral students leave the program with a solid understanding of the field beyond their individual specializations.
Credit requirements: Johns Hopkins' graduate courses have no credit value.
Selection of required courses:
Advanced Statistical Methods
Quantitative Methods for Brain Sciences
(Students must also take Advanced and Topical Seminars in addition)
Program length: Five years
University of Illinois Urbana-Champaign
Champaign, Illinois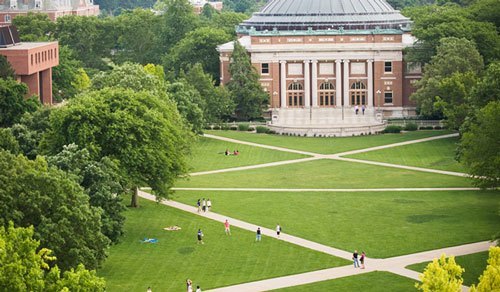 The Doctor of Philosophy in Educational Psychology, specializing in Cognitive Science of Teaching and Learning supports students who have a passion for utilizing the science behind cognition to conduct research and develop new teaching techniques.
The program guides students into comprehension of all aspects of how people learn. The three ideas of language, STEM (Science Technology and Mathematics) education, and cognition are the current cornerstone elements of the program.
Credit requirements: 64 hours plus research, 32 additional credits for those without a master's degree.
Students may choose from several courses to meet requirements. Options include:
Classroom Learning
Cognition and Learning in Education
Advanced Psycholinguistics
Language and Aging
University of California-Berkeley
Berkeley, California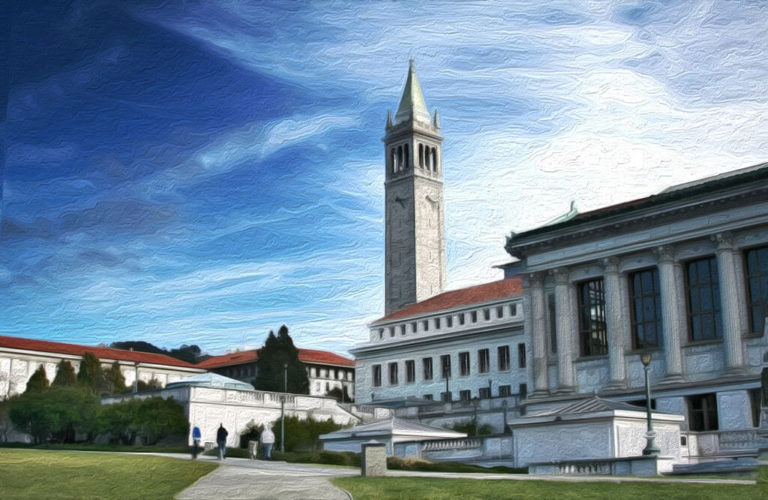 The School Psychology PhD program at UC Berkeley is in the Graduate School of Education (GSE). Established in 1965, the program prepares graduates to assume leadership roles as practicing educational psychologists, researchers, and program directors at the local, state and national levels.
Students utilize what they learn to understand school systems and address the academic, behavioral and socio-emotional needs of students.
Credit requirements: Minimum of 103 units (all graduate level courses)
Selection of core areas required courses:
Professional Ethics and History and Systems of Psychology
Cognitive and Social Development
Statistics and Measurements
Assessment*
School Based Consultation*
Educational Interventions*
Developmental Psychopathology
Community Based Internship Seminar*
School Based Internship Seminar*
*Students in these courses also receive Clinical Supervision of their fieldwork (one hour per week, group format).
University of California-Los Angeles
Los Angeles, California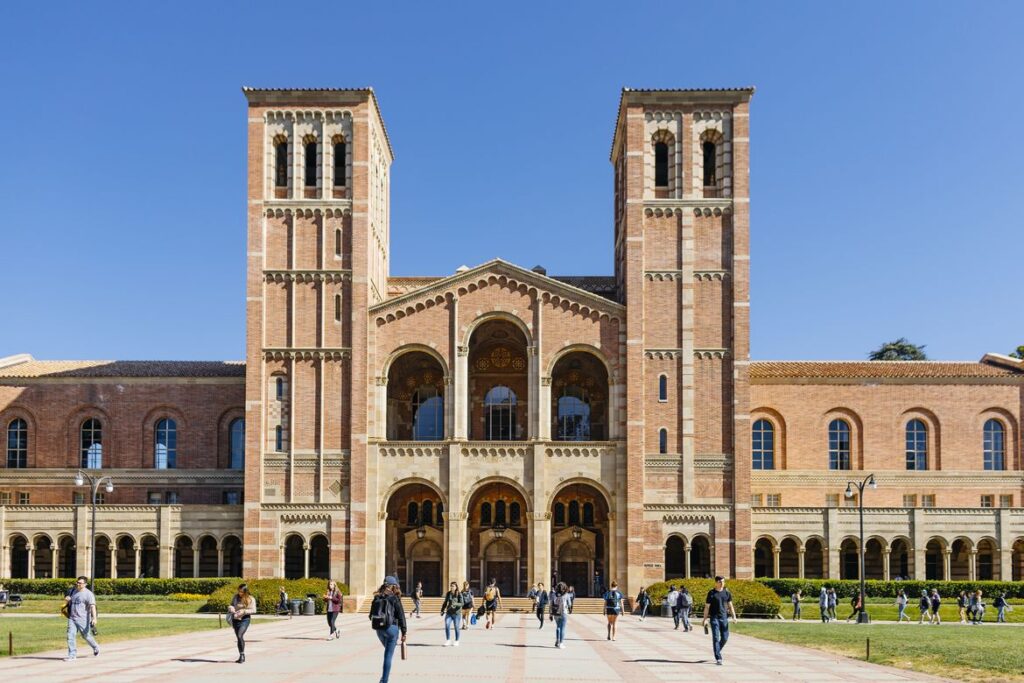 The Human Development and Psychology program explores the progress of human development throughout life and the character of that development with an understanding of the environment in which it occurs, utilizing that information to employ pertinent policies and approaches to education that most benefit the children in question.
As well as the doctoral degree discussed below, a Master of Arts program is also available.
Credit requirements: 28 or more courses
Selection of required courses:
Students choose from offered courses to meet certain requirements and/or supplement their chosen research areas.
Some of the potential courses are:
Motivation of and Affect in Educative Process
Linear Statistical Models in Social Science Research
Participant-Observation Field Methods
University of Nebraska-Lincoln
Lincoln, Nebraska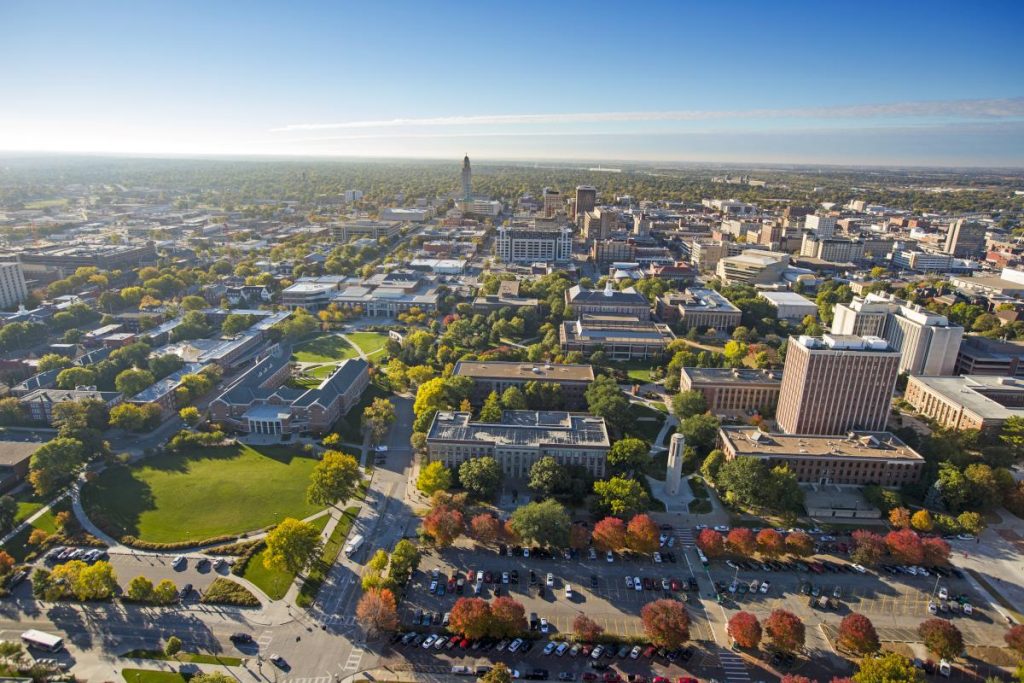 Professors and faculty members work collaboratively to educate and prepare graduates for their future by developing and growing as individuals and professionals in four specializations:
Counseling Psychology
School Psychology
Quantitative, Qualitative, and Psychometric Methods
Developmental Learning Sciences
The Educational Specialist Degree in School Psychology prepares PhD students for certification as a National Certified School Psychologist. Students obtain internship positions across the nation in school districts that help them develop and prepare for their careers as Psychologists.
The department also offers a Doctoral degree in School Psychology which prepares students for licensure as a Psychologist and trainers of psychologists in academia.
Students obtain APA-approved internship positions across the nation in a variety of settings including, hospitals, community mental health clinics, residential treatment centers, and schools that help them develop and prepare for careers in Professional Psychology.
Ed. S. Credit requirements: 19 courses and a 1500-hour internship that meets NASP requirements.
Ph.D. Credit requirements: 25 courses and a 2000-hour internship that meets APA and APPIC requirements.
Selection of required courses:
Developmental Psychopathology
Academic and Behavioral Assessment
Systems of Consultation in School Psychology
School Mental Health and Behavioral Interventions
School Practice in School Psychology
Internship
Program length: Three years (Ed.S.) or Five-Six years (Ph.D.)
University of Southern California
Los Angeles, California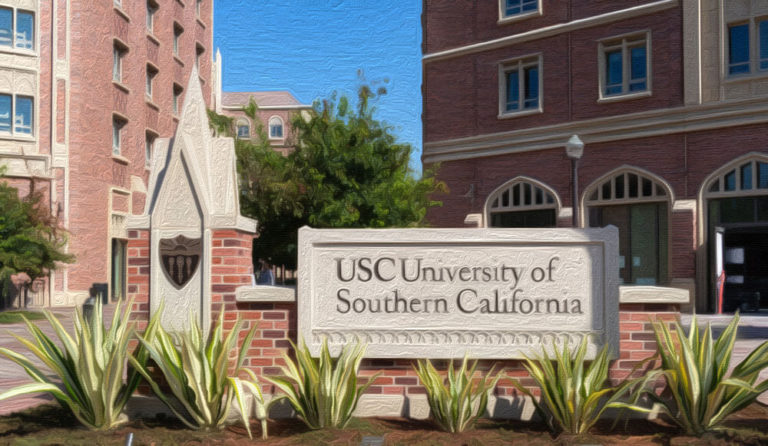 The Doctor of Education in Educational Leadership with a focus in Educational Psychology prepares leaders in academic and educational settings to understand and use theory and research to improve outcomes and opportunities for learners.
The graduate study program serves working professionals, and supports their current schedule and needs.
Credit requirements: 43 Credits
Selection of required courses:
Advanced Study of Motivation: Theory, Research and Application
Measurement and Evaluation for Decision-Making
Human Lifespan Development
If you want to be a doctoral student in Educational Psychology, see their graduate school website for more information.
University of California-Santa Barbara
Santa Barbara, California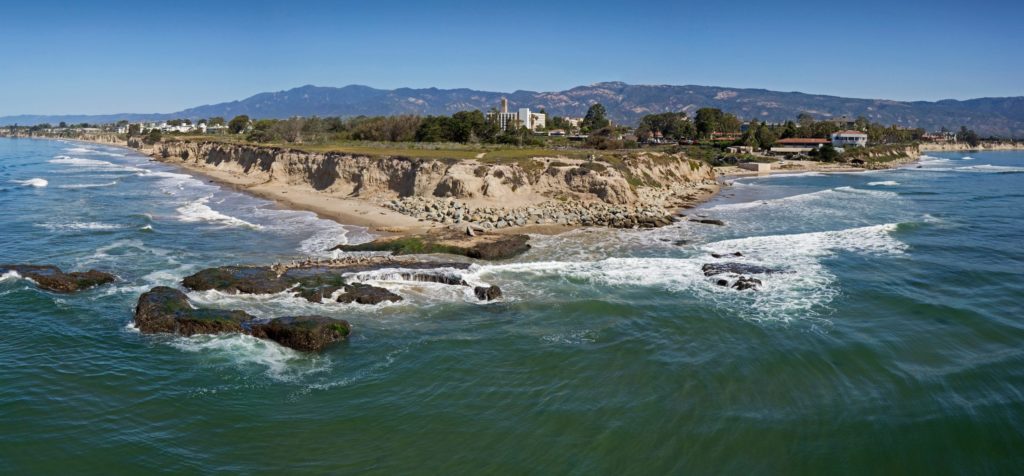 The Doctorate of Philosophy in Counseling, Clinical, and School Psychology is graduate training in all necessary knowledge and skills to engage in basic and applied research, thereby informing best practices in school psychology.
Professors and faculty prepare students to effectively communicate their findings and knowledge to schools, so that their students can affect positive change to better serve the needs of students.
Preparation for work is sufficient for state and national qualification standards.
Credit requirements: 181 Credits
Selection of required courses:
Social Bases of Behavior
Research Practicum
Introductory Statistics
Cognitive Assessment
Ethics, Diversity, & Specialized Assessment & Intervention
Internship in Professional Psychology
Family and School Violence
Psychoeducational Assessment
Career Possibilities and Salary Information
School Psychologists have an annual median salary of $ 82,770, according to the Bureau of Labor Statistics.
Psychologists have an annual median salary of $81,040 per year. The growth rate is projected to be 6%, adding 11,300 new jobs in the next ten years.
Graduate School
Graduate school is where a master's degree and higher can be earned. A bachelor's degree and master's degree is required for admission into Ph.D in Educational Psychology programs. Doctoral programs teach student learning sciences and how to use educational research methods.
Core courses in doctoral degrees can include research courses, data analysis, and research methods. A formal dissertation proposal may be required, and a dissertation defense made in front of a dissertation committee. The dissertation committee can give feedback and be the ultimate arbiter of whether a Ph.D in Educational Psychology is granted.
Educational Psychology and Human Development
Human learning sciences look at the nature of mental processes of how we learn, beginning in toddlerhood through adolescence, across diverse populations, in child development. This can include moral development. It is the job of the educational psychologist to use psychological principles and research methods to better understand human development.
Doctoral Students
Doctoral students should find the educational psychology program that most aligns with their career goals. Admission into any doctoral programs will depend on what the requirements are for the graduate school.
Getting information from a program coordinator and faculty advisor will help guide students through the process. It's the student's responsibility to provide all necessary test scores, including official GRE scores if necessary, their bachelor's degree and master's program GPA, and possibly a resume or curriculum vitae. International applicants should check with the program coordinator to make sure they've met all graduate student requirements for admission.
Professional Organizations and Publications
Financial Aid
Financial aid may be available for graduate students. See our Financial Aid Guide.
More resources:
Frequently Asked Questions
Is there a demand for Educational Psychologists?
Yes, there is a demand for educational psychologists in the workforce. According to the Bureau of Labor Statistics, Psychologists have a growth rate at 6%, adding 11,300 new jobs over the next ten years. This growth rate includes Educational Psychologists.
Is a PhD in School Psychology worth it?
Those who are passionate about helping children and adolescents in educational settings may benefit from a PhD. PhDs can lead to careers as school psychologists, researchers, or professors. In addition, PhD graduates may be able to apply their knowledge in other areas such as clinical psychology and education. Nevertheless, completing a PhD program is a significant investment in time and resources, and it may not be for everyone. Choosing a program and career path is an important decision that should be researched thoroughly. Given the average median income of $82,770, the lifetime earnings is assumed to be $3,310,800 in lifetime earnings.
As it depends on several factors, such as their career path, job location, and years of experience, it is difficult to estimate the exact earnings of a person who completes a PhD in school psychology and retires at age 65. In the case of a school psychologist earning a median salary of $82,770, which is the US Bureau of Labor Statistics median salary, and working for 40 years (25-65) and earning the same salary, their earnings would be around $3,310,800. Inflation, the cost of living, raises, bonuses, taxes, and other deductions are not taken into account in this estimate. A median salary and continuous work for 40 years are also assumed in this estimate.
What can you do with an EdD in Educational Psychology?
An EdD (Doctor of Education) in Educational Psychology can lead to a variety of career opportunities. These can include:
Education Consultant: Consultants provide training and support to teachers, administrators, and other educators to improve student achievement and learning.
Professor at a college or university who teaches graduate courses in educational psychology and research methods.
Administrator working in school administration, including school principals, assistant principals, and other administrator positions.
School Curriculum Developer: School, government, and non-profit curriculum developers design and implement educational content.
Researcher: Educational Psychologists research topics such as learning and motivation, classroom management, and assessment.
Policy Analysts develop educational policy and programs for government agencies and non-profit organizations.
Is an Educational Psychologist the same as a School Psychologist?
School Psychologists and Educational Psychologists have some similarities, but also some differences.
The study of learning, particularly in educational settings, is the focus of an Educational Psychologist. The research they conduct may be focused on how students learn, methods of improving teaching, and assessment of learning. Teachers and other education professionals may hire them to provide training and support to improve learning methods and environments.
The primary responsibility of a School Psychologist is to support academic, social and emotional development in K-12 schools. Counselors provide counseling and support to those who are having problems with their learning or behavior. Also, they develop and implement interventions for student success in collaboration with teachers, parents, and administrators.
School Psychologists provide direct services to students in a school setting, whereas Educational Psychologists focus more on research, theory, and general studies of learning.