The Best Music Business Degree Programs

| Rank | School | Location |
| --- | --- | --- |
| 1 | Berklee College of Music | Boston, Massachusetts |
| 2 | Southern New Hampshire University | Manchester, New Hampshire |
| 3 | University of Southern California | Los Angeles, California |
| 4 | New York University | New York, New York |
| 5 | Belmont University | Nashville, Tennessee |
| 6 | Drexel University | Philadelphia, Pennsylvania |
| 7 | Syracuse University | Syracuse, New York |
| 8 | University of Miami | Coral Gables, Florida |
| 9 | Middle Tennessee State University | Murfreesboro, Tennessee |
| 10 | University of North Texas | Denton, Texas |
| 11 | University of Colorado Denver | Denver, Colorado |
We have ranked the best music business degrees for musical artists or those who want to learn music business knowledge to hopefully launch successful careers. Artist management, artist development, managing musicians, learning marketing strategies, concert promotion, and negotiating contracts are job skills that music business graduates will use in their field.
Some common career opportunities are tour managers, booking agents, and artist management. Many graduates have gone on to work at record labels or in music related companies in the entertainment industry such as Universal Music Group.
MBA in Music Business Degree Program Overview
In addition to equipping graduates with skills and knowledge necessary for success in the music industry, the MBA in Music Business also prepares students for various career paths such as marketing, entrepreneurship, copyright administration, instrument distribution, concert promotion, and artist relations.
Pursuing an MBA is a significant step in advancing a business career in the music industry.
According to the Graduate Management Admission Council (GMAC) Enrolled Student Survey, the majority of respondents expressed confidence in their employability despite the challenges posed by the pandemic. Additionally, nearly 80 percent of those enrolled acknowledge that a graduate business education in higher education is a worthwhile investment.
With frequent changes in how music is produced, recorded, delivered, and promoted, music professionals must have a thorough understanding of how it fits into the larger entertainment industry, including the important role of music marketing, and how to organize concerts and live performances.
The Best Music Business Degree Programs
Berklee College of Music
Boston, Massachusetts
Berklee College of Music's Master of Arts degree in Global Entertainment and Music Business prepares industry professionals to lead today's global music industry.
Students develop expertise in the essential skills, concepts, and methodologies of global business models. Additionally, the program enhances analytical and leadership abilities, along with improving students' written, oral, and musical communication skills.
With three concentration options -- Entrepreneurship, Live, and Record, Berklee allows students to tailor their degree to their personal and professional goals and interests. Regardless of their chosen concentration, all students complete a culminating experience project and a practicum course.
Berklee College of Music students can complete the 33-credit program in three semesters of study. They also can choose to complete an optional internship the fall after graduation.
Southern New Hampshire University
Manchester, New Hampshire
The Master of Business Administration (MBA) in Music Business, offered jointly by Southern New Hampshire University (SNHU) and Berklee College of Music, equips students with a tailored business degree that perfectly suits the industry's evolving needs.
With new technologies, distribution methods, and economic realities shaping the music industry, it takes innovative entrepreneurs to navigate the changes and seize opportunities. The MBA program empowers creative leaders to stay ahead of the curve by teaching music business best practices that will remain relevant in the future.
With a curriculum revised in 2021, the SNHU music business degree program consists of only 10 classes.
The MBA in Music Business program, available online, integrates four courses from the renowned Berklee College of Music. Complemented by core business courses from SNHU, students benefit from a comprehensive MBA experience that spans multiple disciplines.
Upon completion, graduates receive a co-branded diploma from both SNHU and Berklee, which enhances the prestige of their academic qualifications.
The innovative, top-tier music business degree can be completed within a year for full-time students.
The program is ideal for executives, artists, managers, record label personnel, and music entrepreneurs who want to enhance their expertise.
With multiple start dates, no need for GRE/GMAT scores and the convenience of online coursework with flexible deadlines, students can earn their degree on their terms.
Furthermore, the coursework provides students with the skills and knowledge to obtain industry-recognized certifications and badges while simultaneously advancing their education.
The SNHU program holds accreditation from the Accreditation Council for Business Schools and Programs (ACBSP).
Get Information
University of Southern California
Thornton School of Music
Los Angeles, California
Designed to prepare future leaders in the industry, the Master of Science in Music Industry program provides students with a comprehensive education tailored to their individual needs.
The Thornton School curriculum includes topics such as copyright, concerts, artist management, and marketing data analysis. The program also encourages experiential learning with a one-semester internship.
To earn the Music Industry degree, students must complete at least 35 semester units, including 32 at the University of Southern California (USC).
All students also must complete a capstone project -- a two-semester immersion into a student-led music campaign.
Southern California Thornton School of Music enables students to tailor their degree program to their personal and professional goals with four emphasis options:
Business of Live Promotion/Touring
Music Supervision and Visual Media
Performance
Entrepreneurship
USC requires students to complete MBA requirements in five years or less.
New York University
Steinhardt School of Culture, Education, and Human Development
New York, New York
Offered through the Steinhardt School of Culture, Education, and Human Development, New York University's Master of Arts in Music Business program integrates coursework from disciplines including business, finance and arts.
The program also enables students to acquire practical experience by collaborating with experts in the field.
Students can customize their degree by selecting electives in fields such as concert management, promotions, and strategic marketing.
NYU offers a fall start date and the flexibility to complete the degree on a full- or part-time basis.
Throughout the 42-credit academic program, students will discover how to utilize business and management theories to tackle issues with a strong artistic and aesthetic component. Additionally, they'll establish a groundwork in defining, assessing, and assessing the structure and operations of the industry.
NYU students also have access to extracurricular activities such as the University Program Board, WNYU radio station, and the Music Business Student Ambassador Board.
To further tailor their degree, students can complete an optional concentration in Music Technology, which helps develop an understanding of the interrelations between music businesses and consumer technologies, audio for games and other interactive applications, sound design in the digital music space, and emerging platforms for the generation and exploitation of music.
Belmont University
Curb College of Entertainment and Music Business
Nashville, Tennessee
Belmont University's Curb College of Entertainment & Music Business stands out for its location, state-of-the-art facilities, and accomplished faculty members. The Music Business Program is the most extensive department at Belmont University.
The Music Business (MBU) program equips students with the knowledge and expertise to excel in industry professions, such as record label operations, music publishing, artist management, publicity, and booking. MBU students complete the B.B.A. curriculum, which is accredited by AACSB International, with a Music Business major and a concentration tailored to their specific interests.
The program blends conventional business courses (such as accounting, business law, finance, management, and economics) with specialized music business courses (such as publishing, copyright law, artist management, public relations, and marketing).
Students tailor their degree by completing a concentration.
Emphasis areas include:
Music Business.
Legal Studies.
Legal Studies (3+3). This emphasis allows students to earn a B.B.A and a Juris Doctor degree in six years from Belmont University.
Music Production.
International Music Business.
Live Event Management.
Tour Operations.
Drexel University
Westphal College of Media Arts & Design
Philadelphia, Pennsylvania
The Drexel Westphal Music Industry program exposes students to the full industry field with coursework in business, law, technology, theory and music performance rather than focusing on one subject.
Drexel grants access to eight industry-grade professional recording studios, audio archives, award-winning faculty members, and two computer music labs.
Drexel consistently ranks as one of the top music business schools in the country, according to Billboard Magazine.
Majors select a concentration — Recording and Music Production (RAMP) or Music Business — but students are encouraged to take courses in both areas, learning both the business and creative sides of the industry.
Those who pursue the RAMP concentration take advanced courses in recording, mixing, mastering, and arranging, and have the option to take advanced electives in Scoring for Motion Pictures, Video Game Music & Audio, and Electronic Music Production.
The Music Business concentration has courses in Artist Representation, Music Industry E-Commerce, and spend three terms with Mad Dragon Music Group, an immersive entrepreneurial experience. Music Business electives include Music Merchandising, Touring and Booking, and Media Promotion.
The Music Business concentration offers an accelerated BS/MBA in partnership with Drexel's LeBow College of Business.
Drexel teaches real-world experience through two summer co-ops working for employers, including Atlantic Records and Live Nation.
187 credits are required to earn their bachelor's degree.
Syracuse University
Bandier Program for Music and Entertainment Industries
Syracuse, New York
Syracuse University's multidisciplinary music program encompasses the media, marketing, and entrepreneurship side of the music business, backed up by a strong foundation in the liberal arts.
The Bandier Program's comprehensive curriculum consists of 125 credits. It is based in the S.I. Newhouse School of Public Communications and complemented by courses from the Martin J. Whitman School of Management, The College of Visual and Performing Arts, and The College of Arts and Sciences. Upon completion, graduates receive a Bachelor of Science in Recording and Entertainment Industries.
Students develop skills to analyze current trends in the music industry, gain familiarity with professional music organizations, and acquire the ability to develop solutions to industry problems.
Students gain hands-on skills by attending conferences and completing three required internships.
Newhouse learners learn from and network with industry executives during the weekly Soyars Lecture Series and receive ongoing mentorship and support.
University of Miami
Frost School of Music
Coral Gables, Florida
Designed for those with a passion for music and business, the Frost School of Music's Master of Arts in Music Industry degree draws learners from all over the nation with a community of like-minded individuals and renowned faculty.
The 30-credit-hour degree emphasizes coursework, extra-curricular activities, and internships.
The interdisciplinary approach allows learners to delve into variety of industry topics, including record companies, touring, copyright, music publishing, entertainment contracts, music licensing, and music marketing.
Frost learners also can take graduate courses outside their degree as electives, such as courses in Live Entertainment Management and courses from the Herbert Business School or School of Communication.
Frost also offers a joint degree Juris Doctor (J.D.) and Master of Arts in Music Industry.
Middle Tennessee State University
Recording Industry Program
Murfreesboro, Tennessee
Middle Tennessee State University (MTSU) ensures a high-quality business education through its MBA degree programs, including the Recording Industry Program and a specialization in Music Business.
The program focuses on complex business analyses, functional areas of business and the impact of current events on the global business environment.
The 42-semester-hour curriculum includes courses in finance, accounting, economics, marketing, and data analytics, as well as a capstone course.
The Concentration includes four courses:
Entertainment Branding
Legal Rights of the Creative Individual
The Music Industry: Revenues, Rights and Professions
Music Entrepreneurship and Strategic Planning for the Arts
With MTSU's Flex MBA program students have the flexibility to complete their degree online, on campus or a combination of both. Core courses follow an accelerated timeline with seven-week classes.
Learners can take classes at their own pace or in a 12-month Accelerated Cohort program.
MTSU holds accreditation from the Association to Advance Collegiate Schools of Business (AACSB).
MTSU also allows transferring up to six credit hours of approved graduate coursework from another AACSB-accredited institution.
University of North Texas
College of Music
Denton, Texas
The University of North Texas' College of Music and G. Brint Ryan College of Business have collaborated on an innovative MBA program in Music Business.
The degree offers a comprehensive business administration curriculum combined with hands-on music classes focused on entrepreneurship and contemporary business tools for musicians to learn music business knowledge.
Leveraging the success of the Music Business & Entrepreneurship degree, rated as one of the Top Music Business Schools by Billboard for four consecutive years, the MBA program covers essential topics such as management, marketing, finance, and media, with a direct application to the music industry.
The school welcomes learners with diverse musical backgrounds, ranging from classical and jazz to commercial music.
With a total of 36 credits, including three Supporting Courses, such as Beginning Digital Audio Production for Music Entrepreneurs, Artist Management and Touring, and Business of Music in Media, the MBA in Music Business equips graduates with a well-rounded skillset.
Additionally, the university hosts an annual Music Entrepreneurship Competition, which grants $20,000 in cash prizes.
University of Colorado Denver
Denver, Colorado
The Music & Entertainment Industry Studies (MEIS) program at CU Denver adopts a forward-facing and inclusive approach to music education to equip students with the necessary skills for the contemporary music world.
Housed in the College of Arts & Media, the program offers several degrees in four undergraduate areas of study, including music business. Designed to help students establish their own niche in the music industry, the music program features a specialized curriculum taught by experienced faculty who are industry leaders.
The music business degree focuses on the business aspect of the industry, preparing students for the constantly evolving field by covering topics such as finance, law, publishing, production, and management.
The curriculum also delves into present growth and emerging trends, incorporating coursework in business, musicianship, audio engineering, and music industry practice.
CU Denver offers two tracks in music business: the Non-Audition Track and the Audition Track. The former is designed for learners seeking careers behind the scenes in the music industry and includes fewer performance classes, allowing for more elective courses.
The Audition Track is ideal for learners who want to pursue both music business and performance classes in their studies, offering them the flexibility to make better business decisions and more career opportunities. Audition track students must pass an audition and choose one of the same instruments as those offered in the music performance degree.
Do Music Business Majors Take Liberal Arts Courses?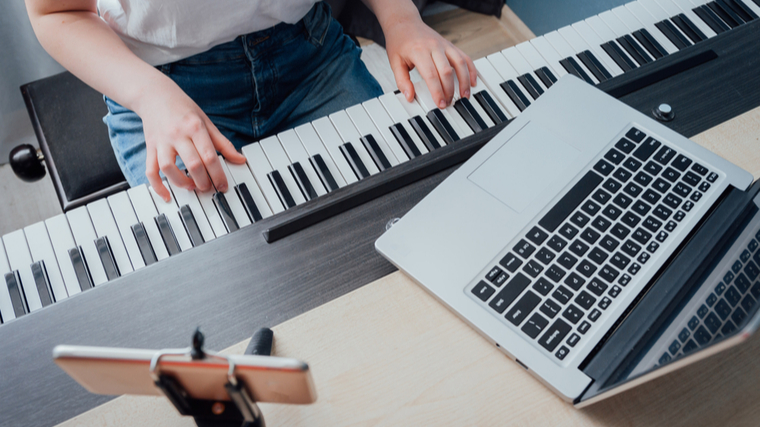 Most bachelor's degrees in Music Business also include a foundation -- about 40 credits -- of liberal arts courses, designed to give students a well-rounded education.
Those pursuing a MBA in Music Business must hold a bachelor's degree, and the MBA in Music Business provides them with a deep understanding of business topics as well as courses in music.
Depending on the specific degree, the application process may include a portfolio or performance requirement.
Music Business Program: Core music courses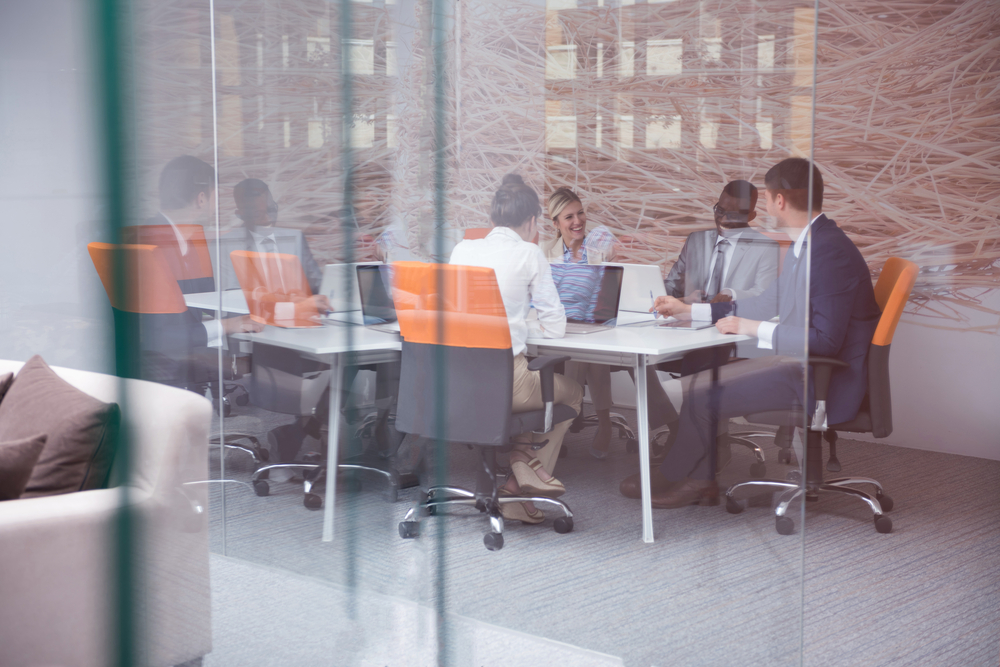 Those who choose to study music business often have a deep interest in classical or modern music and the creative industry as well as a desire to learn more about the entertainment business, such as finances, intellectual property, industry trends, digital distribution, legal issues, and more.
Overall, an MBA in Music Business aims to equip graduates with a strong foundation in business management principles while also providing them with the specialized knowledge and skills necessary to succeed.
A typical MBA in Music Business curriculum includes courses in:
Music Law and Contracts.
Music Marketing and Promotion.
Music Publishing and Licensing.
Financial Management for the Music Industry.
Music Technology and Innovation.
Music Production and Recording.
Music Entrepreneurship.
Live Entertainment and Touring.A school's faculty often includes industry professionals, such as those who have worked as a music publisher, music supervisor, and other related fields -- all designed to help graduates' career development.
Is a degree in Music Business worth it?
For those with a passion for the arts and and interest in business finance, a music industry studies degree is a logical choice.
An MBA in music business combines both the creative aspects of the field with the opportunity to work on the business side of things.
Graduates can further their professional development and pursue careers in many facets, including record labels, producing events (such as a music festival), or as a tour manager or concert promoter.
How does a degree in Music Business prepare you for careers in the Music Industry?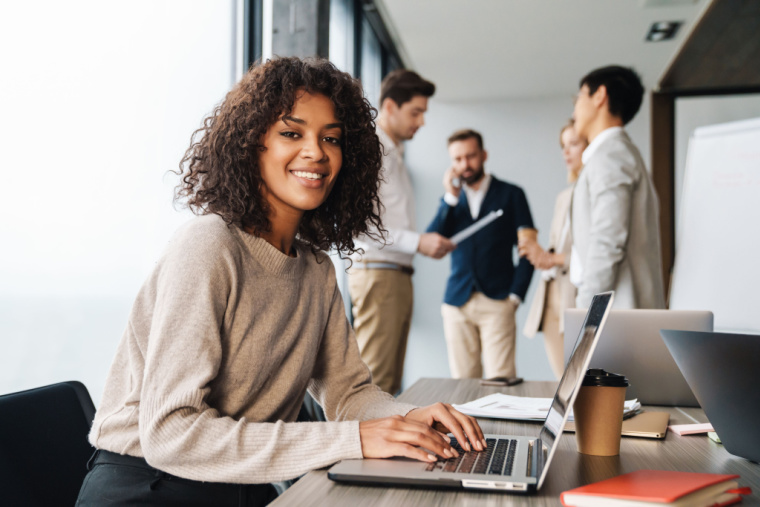 Music Business graduates at these top schools develop valuable connections that pave the way for careers at the local, regional, and national levels.
With a Music Business degree, graduates find professional opportunities in a diverse range of companies such as Warner Chappell Music Publishing, ASCAP, Universal Music Group, Sony Music Entertainment, Warner Music Group, Spotify, the William Morris Agency, Red Light Management, 7S Management, AEG Live, Live Nation, and Rolling Stone.
Music Business alumni have pursued careers in various fields, including music publishing, artist management, venues and tour management, entertainment law, digital music marketing and distribution, and as independent entrepreneurs.
Why study Music Business?
Music business degrees can equip graduates with the skillset to pursue careers. The course work teaches business models, tour management, how to negotiate contractual agreements, and other relevant entertainment industry studies. Musical artists are by nature creative, and there often needs to be agents and record label assistance to facilitate all possible successful business models and navigate legal issues.