---
We have ranked the best online Associate's degrees in Photography in the U.S. This ranking is designed for online students to make informed college and degree decisions.
---
The world needs skilled professionals who understand how to shoot and compose digital narratives.
If you're seeking a new career, now is the time to take steps toward building twenty-first-century skills.
Your future might begin by earning an associate's degree in photography.
You can complete a program online in as few as four full-time semesters.
You'll learn everything you need to enter the workforce and take control of your financial future.
The first step is finding the program that fits your needs. At Successful Student, we can help match you to the high-quality academic programs that can transform your life.
We've created this guide to help you decide if an associate's degree in photography is the best next step in your professional journey.
Read on to learn everything there is to know about online associate's degrees in photography.
Related: Top Online Veterinary Technician Programs
What is an online Associate's degree in Photography?
An associate's degree in photography is perfect for aspiring professionals with an affinity for art and science. If you're fluent in technology, it can provide the flexible, self-paced academic background you need to grow. You'll take courses in the practical and artistic disciplines required to work as a professional photographer.
How does an online Photography degree work?
To engage in an online photography degree, you'll need access to a camera and a device with internet access. Some programs may offer asynchronous instruction through readings, videos, practical assignments, and online discussion boards. Others involve synchronous instruction, featuring live, virtual meetings with classmates and instructors.
Students may also take several general education classes to complete their degrees. Coursework will also involve learning about tools and software that can round out your skill set.
What degree will I earn?
Many contemporary online associate's degrees focus on digital photography and related digital tools. You may never need to navigate film or a darkroom. Occasionally, programs teach traditional and digital photography to produce the most well-rounded future professionals.
You may graduate with an Associate of Art (A.A.) or Associate of Science (A.S.) degree. Your program's curriculum will dictate this. Both can provide a strong enough background to pursue work in the field.
After completing their associate in photography, most students pursue higher degrees in photography, communications, or the arts.
What degrees can I get after I finish my online Associate's in Photography program?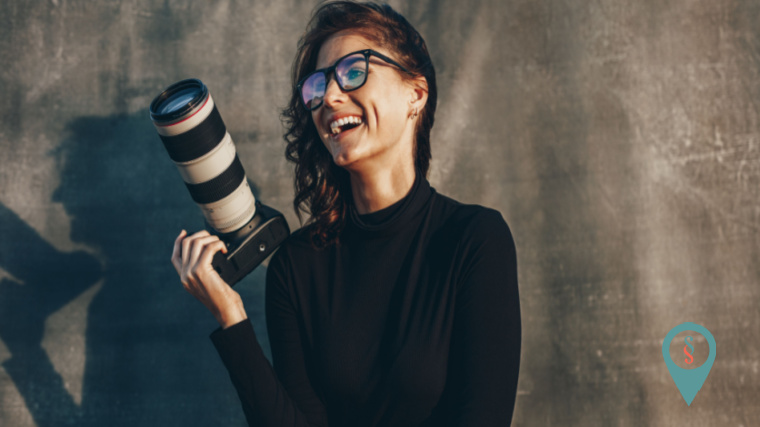 After you complete an online associate's in photography, you'll be in great shape to apply to an art school or four-year college. By choosing a reputable Associate's program, you're ensuring that your credits will transfer to your new institution. Your associate's degree makes the transition easy and affordable.
You don't necessarily need to major in photography, either. Transfer students have majored in visual arts, digital communications, business, and human services.
If a photography major is your dream, An A.S. or A.A. in photography is a great starting point.
Do I need a four-year degree?
Many students wonder if completing their associate's in photography online is all they need to enter the workforce. Those who have pursued a B.A. have appreciated the access to coursework in other disciplines. They also gained a strong background in business and communications.
The four-year programs also exposed them to unique career possibilities. They may not have discovered these paths otherwise. It's a great way to build connections with practitioners in the field.
Ultimately, the decision to pursue further education after completing your associate's degree is up to you.
Can I use an online Associate's degree in Photography to find a job?
Some students consider their education complete after graduating with their associate's degree in photography. These students choose to apply their skills in the professional world. Once you've achieved an associate's degree, you'll be more attractive to prospective employers.
Types of entry-level Photography jobs
After graduation, you can often find entry-level work in the field. You might apply for jobs with newspapers, magazines, advertising agencies, or commercial photography studios. During your program, you should curate a portfolio of work samples, particularly if you are hoping to pursue a specialty.
Some entry-level photography positions might include:
Real estate photographer
Event photographer
Portrait photographer
Product photographer
Social media photographer
Freelance or stock photographer
Graphic designer
With the right portfolio, you may be able to find work in niche areas, such as fashion or animation. Graduates often find success working with startups and other new businesses.
Some graduates work as contractors with established companies. For example, you might work with school portrait companies or commercial photography studios.
How to choose an online degree program in Photography
If you're ready to look into an online digital photography degree, be sure to do your research. Each program will have a set of unique requirements and emphasize different areas of the field. Choose an associate's degree program that fits your lifestyle, learning style, and interests.
Considerations should include the following:
Length of the program
Number of credits required to graduate
Whether classes or live or asynchronous
Focus on digital VS traditional photography
The flexibility of the program
If any courses are in person only
Some students are excellent at time management. They might prefer a flexible program that allows them to engage with course materials on their schedule. These students might work full-time and complete coursework during evenings or weekends.
Often, successful students have a record of success in self-guided education.
Other students need relationships to succeed in an academic program. These students might benefit from asking questions face-to-face. They might need a designated class meeting time to focus on learning each week.
Both types of students can succeed in an online degree program if they choose the best one for their needs. Take some time and identify your non-negotiable requirements. That will simplify your decision and ensure you get the most out of your time in school.
Featured online Associate's degrees in Photography: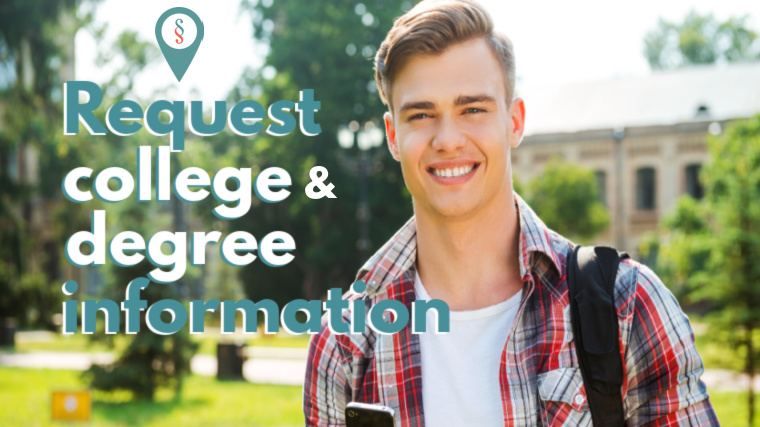 The Best Online Associate's Degrees in Photography
Below, we've described some of the best online associate's degrees in photography. Compare and contrast each program with your unique requirements in mind.
Ranking Methodology
This Best Online Associate's Degrees in Photography ranking was created using Successful Student's ranking algorithm. This algorithm uses the following data points to calculate a school's ranking placement:
Acceptance rate
Graduation rate
Cost of undergraduate tuition
Percentage of first time undergraduates awarded aid
Percentage of students who are fully online
Academic influence
Southern New Hampshire University
Manchester, New Hampshire
Southern New Hampshire University offers the online AA in Digital Photography degree.
Online Associate's in Digital Photography From Southern New Hampshire University
The SNHU program focuses on digital photography and its application in storytelling, whether that be for art or brands. Students can expect to learn practical, technical skills alongside coursework in the humanities. This focus helps to produce well-rounded storytellers.
The faculty also goes out of their way to help students develop a signature style to help them stand out in the workforce.
To graduate, students will need to complete 60-credits. Twenty seven of your credits will be in digital photography. You'll be able to customize your program by taking 12 credits worth of interest-driven photography electives.
The program is entirely virtual and asynchronous. That means there are no set meeting times, allowing for ultimate flexibility.
Some courses utilize virtual environments. These give students access to the tools they'll use in the professional world. This program emphasizes digital literacy to make students effective in a virtual world.
Students who enjoy learning at SNHU can transfer directly into the in-person Bachelor's of Arts in Digital Photography. 
Sessions College for Professional Design
Tempe, Arizona
Online Associate of Occupational Studies in Digital Photography from Sessions College for Professional Design
The degree in Photography from Sessions College is a fully online program. It seeks to foster students interested in careers as freelancers and independent artists. It is one of the most practical and flexible programs available, which makes it ideal for working students and adult learners. 
The college has designed the program to take two years.
Year one focuses on the foundations of digital photography. Year two instructs students in the world of commercial photography. Students choose a specialty during their second year.
It is a rigorous 72-credit program requiring six semesters of study. Fifty-four of your credits will be in art and design, including photography. The remainder of your coursework will be in the liberal arts. There is room to choose electives so you can establish an area of specialization before graduating. 
This program is fully asynchronous, with weekly deadlines to help students stay on track. There are no set meeting times or live lectures. Half of the students complete the online degree while working full-time. 
Academy of Art University
San Francisco, California
Online Associate of Arts in Photography From Academy of Art University
The photography faculty at Academy of Art University predominantly consists of working artists. This arrangement provides students with a unique insight into the realities of the field. Your teachers will become practical mentors who will nurture you as an artist and a future professional.
The online program is self-paced and asynchronous. It's perfect for non-traditional students with a strong work ethic. AAU even provides support for students whose first language is not English.
The associate's program provides a solid foundation in traditional and digital photography. You will take 15 credits of photography courses, plus 33 credits in the visual arts.
There is an 18-credit liberal arts requirement. You can satisfy this by studying composition, critical thinking, and art history. Full-time students can complete the 66-credit program in four semesters.
This program emphasizes preparing students for the professional world. They seek to produce well-rounded photographers, so there are fewer opportunities to specialize in an area of interest. Portfolio building is an emphasis of the online degree in photography.
That said, AAU is a university, making it easy for graduates to transfer directly into their four-year degree program. You can even earn an MFA degree at the same school!
Santa Barbara City College
Santa Barbara, California
Online Associate's in Applied Photography From Santa Barbara City College
Santa Barbara City College offers an online Associate of Arts (A.A.) degree in Applied Photography. The program includes traditional and digital photography with an emphasis on portfolio creation. You'll discover your visual style as you explore your voice as an artist and creator.
To complete the program, you'll need to take 60 credits, including 30 credits in the photography department. At least 18 of the remaining credits must be in general education. Most full-time students can complete the program in two years.
During your time in the program, you'll take eight required courses in the foundations of photography. Every student must enroll in a dedicated portfolio class to graduate. This requirement ensures that all students graduate with high-quality, professional work samples.
This program is unique because it offers a variety of electives that allow students to personalize their course of study. You can focus on sports photography, event photography, and travel photography. Other elective coursework focuses on photography as fine art. 
How an online Associate's in Photography can transform your career
If you already hold a degree in an unrelated field, an associate's in photography can provide you with new, practical skills. Digital photography has ample applications in our connected world. It can open up career opportunities that didn't exist until recently.
For example, "influencer" is a job title that only exists in the digital age. This role requires a specific technical skill set you can't achieve in other degree programs.
Imagine how you can elevate your social media presence with professionally composed images, graphics, and videos. Not only will you have the tools to bring your content to the next level, but you'll also know how to use it.
Furthermore, the recent paradigm shift has meant many professionals have left their careers for freelance or work-from-home opportunities. If you already have business skills, why not add a service to the mix and take control of your financial future? You can use photography skills to start a business, provide contract-based content, or even sell stock images.
Picture your future with an online Associate's in Photography degree
Whatever path you choose, photography can help you present a knowledgeable, polished image to the world. Starting with an associate's degree in photography is a legitimate way to develop new skills. These accredited, fully-online options offer a flexible way to achieve your dreams.
If you are unsure which program is the best fit, Successful Student can help. We'll do the research to help you find the program that is ideal for your busy lifestyle. Browse our rankings and discover the school that will change your life.
Career information
Photographers are in high demand, with the field expected to grow by as much as 17% in the next decade, adding 18,900 new jobs by 2030, according to the Bureau of Labor Statistics. The median salary for Photographers in 2021 was $38,950.00.